UPDATED: JULY 06, 2023 | 3 MIN READ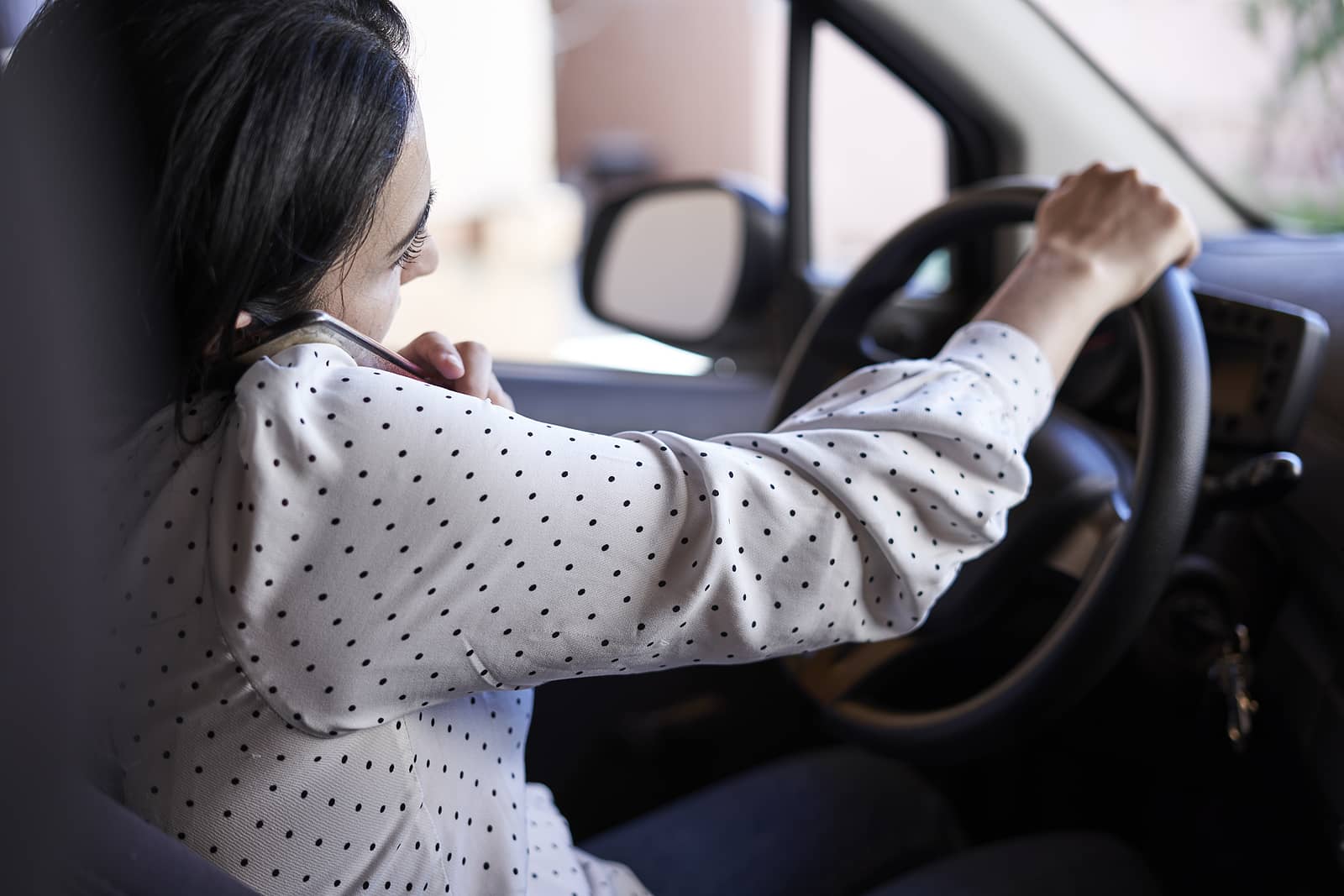 Have you finally concluded that you may not be the best driver amongst your family and friends? If the answer is yes, you're in the right place. Below we'll discuss the best car insurance for bad drivers and how certain things, like a DUI, at-fault car accidents, and major traffic violations, impact your rates.
There are millions of Americans who don't have a clean driving record, some of whom were in accidents just days after passing their driving test.
Car insurance companies have learned to adjust over the years. They have become experts working with these individuals to ensure that their auto insurance policies are comprehensive but not exorbitantly priced.
The worst thing to do if you are a bad driver is to forgo auto insurance illegally. If you have a bad driving record and a lapse in coverage, finding affordable car insurance is almost impossible.
What Type of Violation Affects Your Annual Premiums?
The type of traffic violation that you have been charged and convicted of will dramatically influence your auto insurance premium and should be at the front of your mind.
If you have been receiving moving violations for speeding, it may be worth looking into an online traffic school to remove some of the points from your license. This should make it easier to obtain cheap car insurance.
It is always worth showing up for your sentencing in a moving violation case just in case the officer has prior obligations that day and can't attend court.
Any experienced public attorney or informed speeding ticket defense lawyer can negotiate their way out of a speeding ticket if the issuing officer refuses to testify.
On the other hand, if your outstanding traffic violation is a more severe ticket, such as a D.U.I., DWI, or reckless driving, you may need to work a bit harder to find an insurance rate that you feel comfortable with!
It is common knowledge that a DUI or DWI stays on your record significantly longer than a speeding ticket and will therefore impact your insurance rates for longer. DUIs are the most expensive moving violation and can end up costing 30% more for insurance coverage over time than you would normally pay.
Bundling Insurance Can Help Bad Drivers Save Money
One advantage often overlooked by individuals searching for auto insurance is the benefit of bundling your auto insurance with other insurance.
Bundling auto insurance with other insurances such as homeowners, renters, or even condominium insurance can save you a ton of money, especially if your driving record is not so excellent.
Remember that if you have also recently filed several homeowners or renter insurance claims, this tactic may not help much!
The discount from bundling two policies together is often referred to as a multi-policy discount and even works with renter's insurance.
From the insurance company's perspective selling two policies to a client instead of one drastically increases their growth potential, therefore, incentivizing them to offer such deals.
Bundling can be exponentially beneficial if you drive an upscale car but live in a moderate apartment or home!
How Much More Do Bad Drivers Pay For Car Insurance?
One of the most important statistics to review before making your final auto insurance decision is the average rate paid by an insured individual in your area.
By comparing the average cost of auto insurance for perfect drivers versus drivers with outstanding claims on their records, you will be able to determine which car insurance companies are more lenient towards drivers with tainted driving records and which car insurance companies prefer a "no claim" policy.
While this information can be hidden on some insurance websites, third-party companies have already compiled this data for your convenience!
Oftentimes you will even be able to discuss these statistics with your local insurance agent at the branch.
Develop a working relationship with a local insurance agent, making them more likely to work with you. They should provide you with the necessary information to make an informed decision.
Bad Drivers May Benefit From Shorter Auto Insurance Policies
Auto insurance policies are available in two lengths: six months or twelve months. A six-month policy allows you to adjust your rate, coverage, and even the company you are insured by more often than you can with a twelve-month policy.
While there is some satisfaction in knowing that your monthly premium will not change for an entire year if you don't have a great driving record, that could work against you!
The best way to approach this situation would be to secure a 6-month policy, drive safe, and then re-evaluate your options at the end of your initial insurance term.
With a six-month policy, you would even be able to upgrade from solely liability insurance to full coverage insurance if you were planning to go on a road trip or put an unusual number of miles on your car.
Cheaper Cars Can Help Bad Drivers Save Money On Auto Premiums
The monetary value of the vehicle you are currently driving and reporting to your insurance provider will, without a doubt, affect the price of your monthly premium.
For example, if you have a bad driving record and purchase an expensive sports car with a lot of horsepower, the risk associated with your account now becomes much greater.
Before going out and purchasing a brand-new vehicle after collecting from an old claim, contact your insurance agent to get quotes for different models of vehicles to ensure they are in your price bracket!
Remember, the value of your vehicle is the price the insurance company thinks about writing a check for if you have an accident.
A popular strategy used by some drivers who own multiple vehicles is registering a less valuable car as their "daily driver" and registering their sports car or valuable truck as a weekend driver that only accumulates a few thousand miles a year.
If you are in this situation, it is worth asking your insurance agent about it. Some companies even offer a multi-car discount!
Can Bad Drivers Save Money By Driving Less?
Adjusting the mileage that your insurance company expects you to drive in a given year is one of the best ways to reduce your auto insurance premium.
Most insurance companies automatically set your mileage limit between 10,000 and 15,000 miles per year, depending on the distance you report your home is from your place of work. If you are going to begin taking more public transit or reducing the distance you drive because of tickets that are piling up, take the time to call your insurance company and reduce your mileage limit.
Depending on your state of residence, you can decrease your annual expected mileage to as low as 5,000 miles per year. This should decrease your auto insurance rates a bit, even if you have several infractions on your record.
Here's How Bad Drivers Can Save Money On Auto Insurance
"The more you use your car insurance, the more you pay" is quite true. In fact, if you use it too much, companies might require you to get high-risk car insurance.
While paying high car insurance costs is not a sure thing, it is much more likely if you have a few claims or violations on your driving record. Fortunately, companies like GEICO, Allstate, and Progressive provide high-risk auto insurance for bad drivers.
The bottom line is if you are a bad driver, you will have to put in more effort to find an acceptable auto insurance policy that falls within your budget and offers the coverage that you are looking for if you don't want to pay higher rates. You might have to get second-chance auto insurance. But here are a few methods you can try:
Don't Lie: While it might be tempting to lie about past accidents, your insurance company can find out this information, and they may consider it fraud.
Try a Shorter Auto Policy: Try a 6-month plan instead of a 1-year plan, so you're not locked into a high rate.
Drive a Cheaper Car: If you are buying a new car, or have access to more than one car, pick a less expensive vehicle to use as your "daily driver."
Drive Less: If you live with other drivers, or have access to public transportation, try driving less to reduce your mileage limit.
Bundle Auto with Other Insurance: Discounts from bundling may offset higher auto premiums. Ask about bundling homeowners, renters, motorcycles, or other types of property insurance.
FAQs
Does Progressive insure high-risk drivers?
Yes. Progressive does provide insurance to high-risk drivers. Other auto insurance companies, like GEICO and State Farm, also insure high-risk drivers.
Do poor people pay more for car insurance?
No. Your income level doesn't affect car insurance rates. However, your credit score affects insurance costs, so you might pay more if you have poor or bad credit.
Is it hard to get car insurance after being dropped?
Many insurance companies provide insurance for high-risk drivers, even those previously dropped. But obtaining new car insurance isn't difficult, even for people with a negative driving history.
How to Get the Best Car Insurance for Bad Drivers
Comparing auto insurance quotes is always best if you need help finding the best car insurance for bad drivers. This will ensure you are still getting the best rates for your buck without losing coverage benefits.