UPDATED: AUGUST 11, 2023 | 2 MIN READ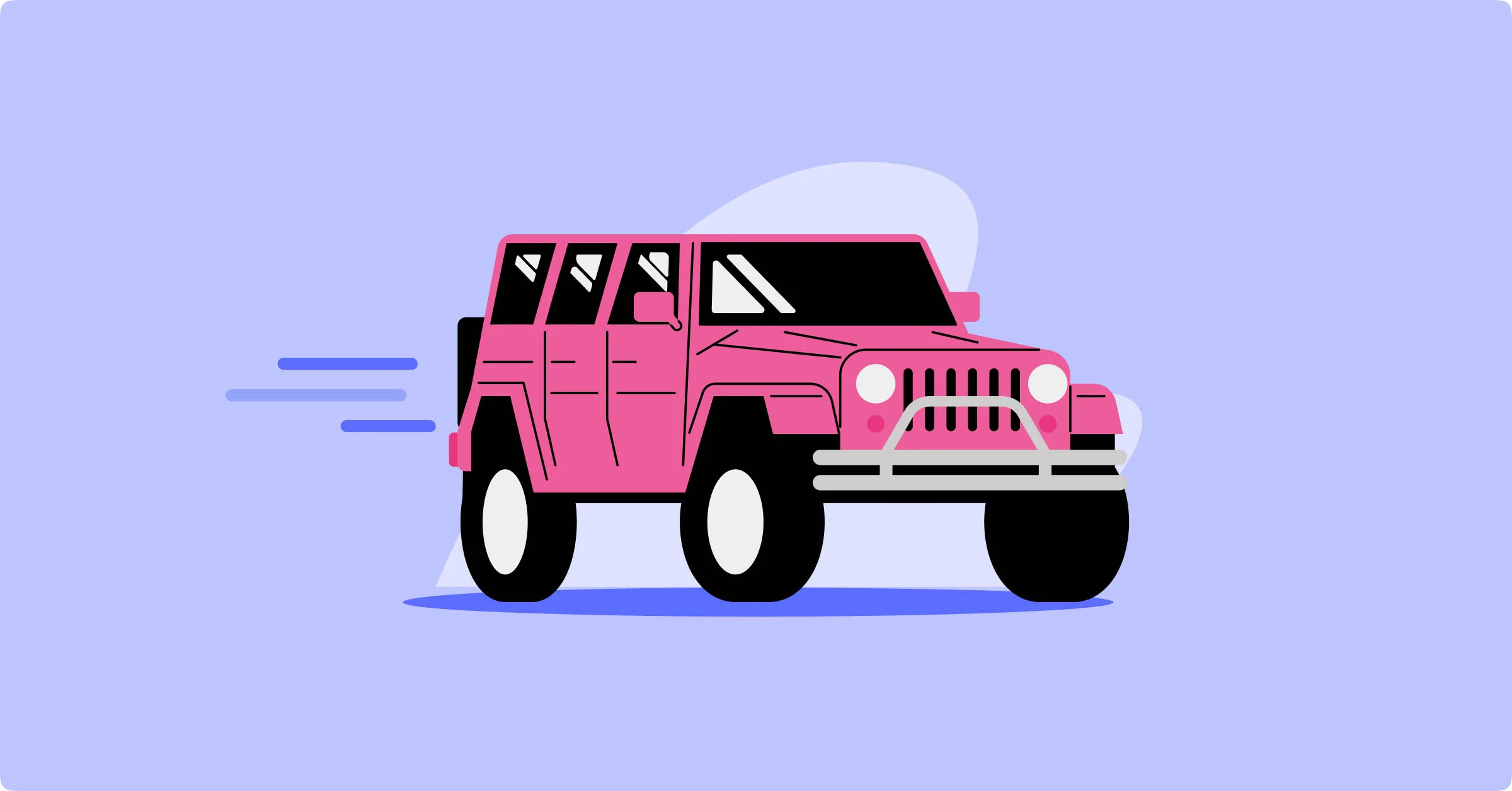 Whether you're a DoorDash, Postmates, UberEats driver, or any other type of delivery driver, having insurance protects you from financial losses. While several companies offer insurance for delivery drivers, the type of coverage offered differs.
Before heading out on the road again, learn what type of coverage you need and grab several free quotes to ensure you have the best coverage for the cheapest price. It's important to know what type of coverage you need and compare several quotes before you head out on the road.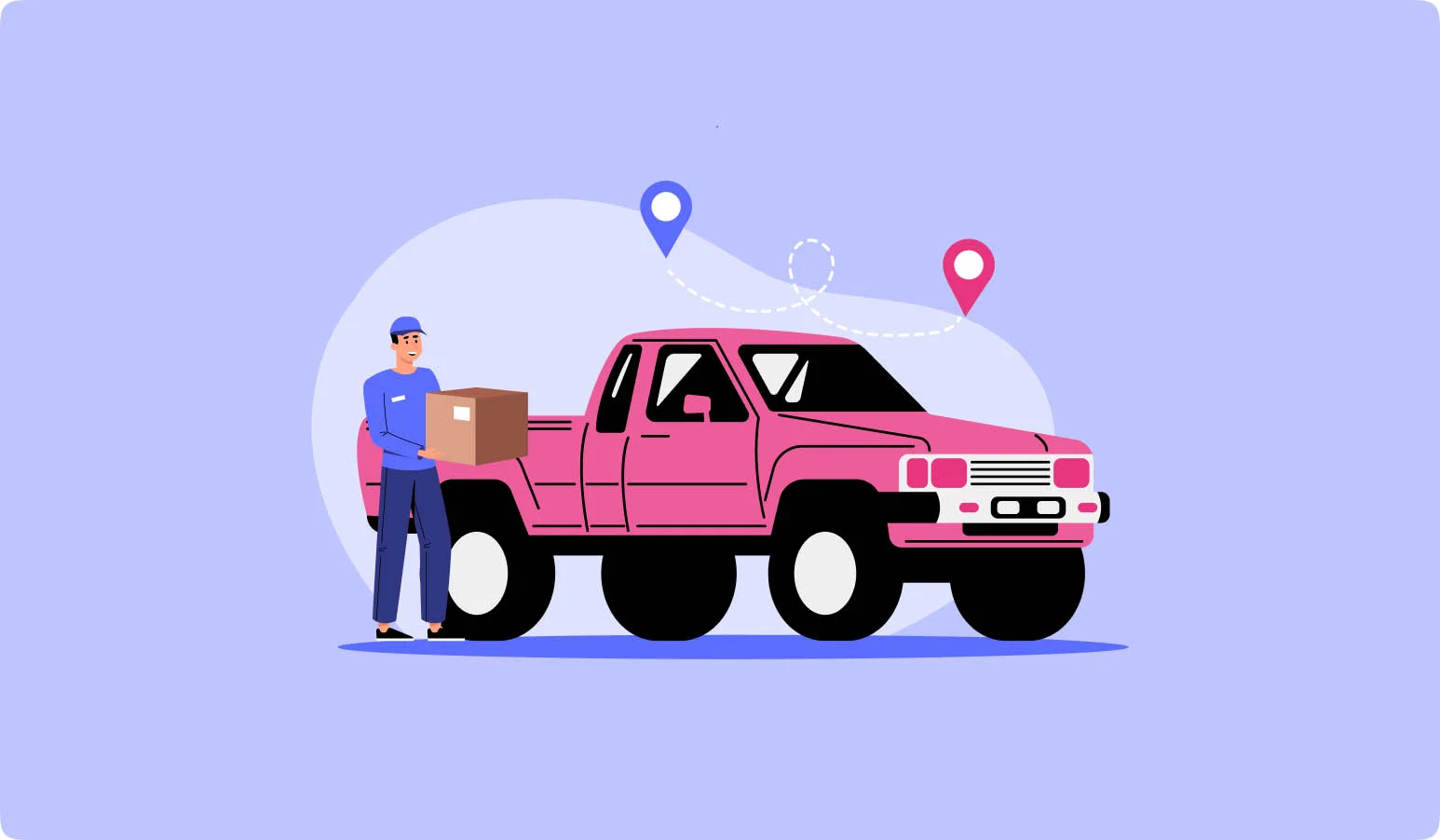 Best car insurance companies for delivery drivers
After thorough research and analysis, we have determined that the top three providers for delivery drivers are Progressive, Allstate, and State Farm. These companies offer comprehensive coverage options, competitive rates, and discounts that cater specifically to delivery drivers.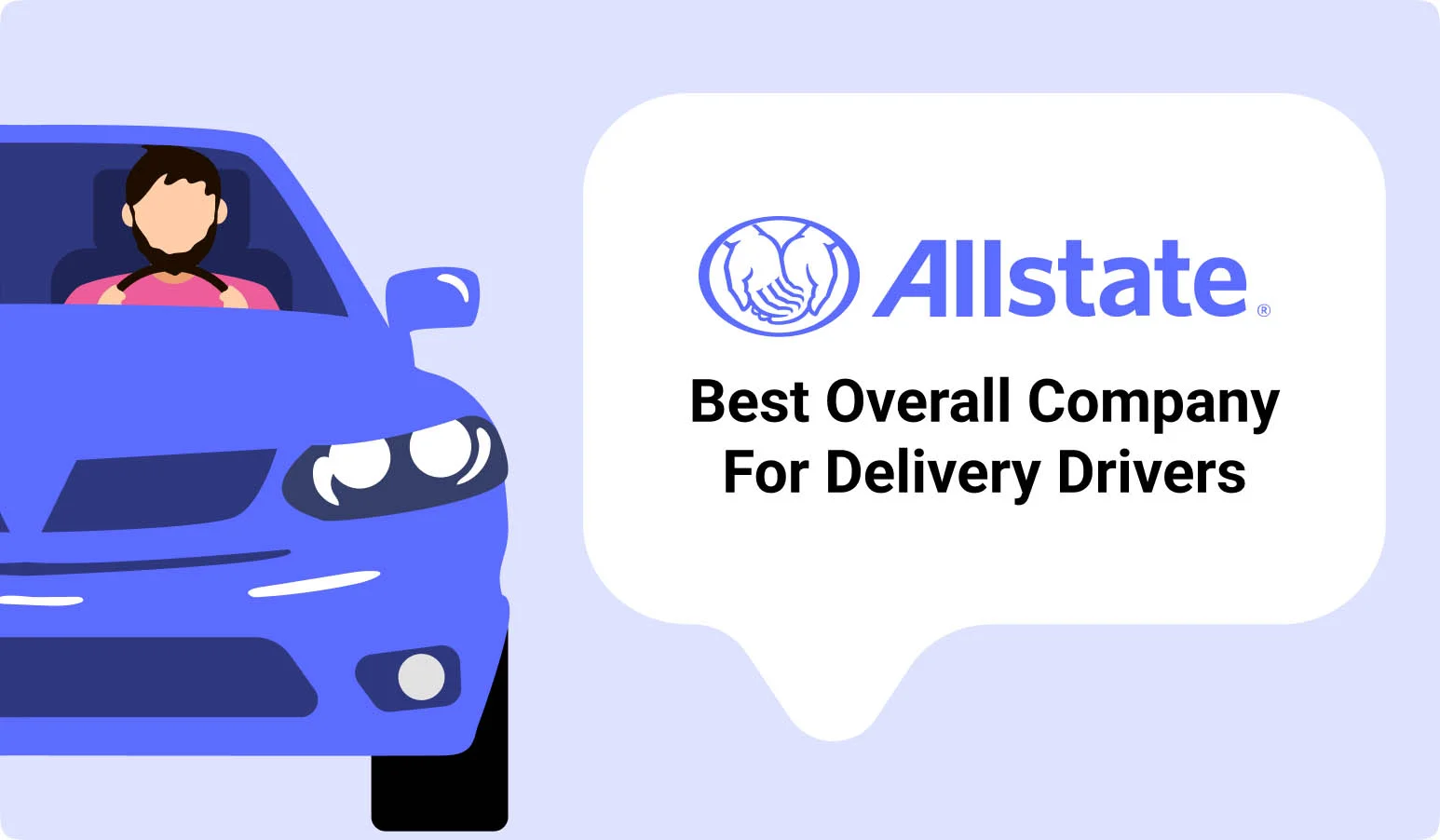 Allstate insurance for delivery drivers
Like Progressive, Allstate is a larger insurer that offers a wide range of coverage options and discounts. However, instead of a Rideshare option, Allstate has a Ride For Hire program designed specifically to provide insurance for delivery drivers and gig workers.
The Ride For Hire program costs an average of $15 to $20 per year. However, that can vary depending on location, your driving record, and lots of other factors, so you should get a quote before committing to a policy.
PROS
The industry leader in automobile safety and education.

Offers to bundle for its various products.

Quoting system allows you to try on various levels of coverage and see how they change your premium.
CONS
In 2016, JD Power rated its customer service below average.

Only 6-month policies are on offer, meaning rates can change twice a year.

Some discounts do not show up in the online quoting system, meaning you'll have to talk to an agent to get them applied
Reviews and ratings
According to J.D. Power's 2021 U.S. Auto Insurance Study, Allstate ranked #4 in customer satisfaction among large auto insurers. They also have an A+ rating from the Better Business Bureau and a 4-star rating on Trustpilot.
If you're interested in learning more, check out our in-depth review of Allstate.
Progressive insurance for delivery drivers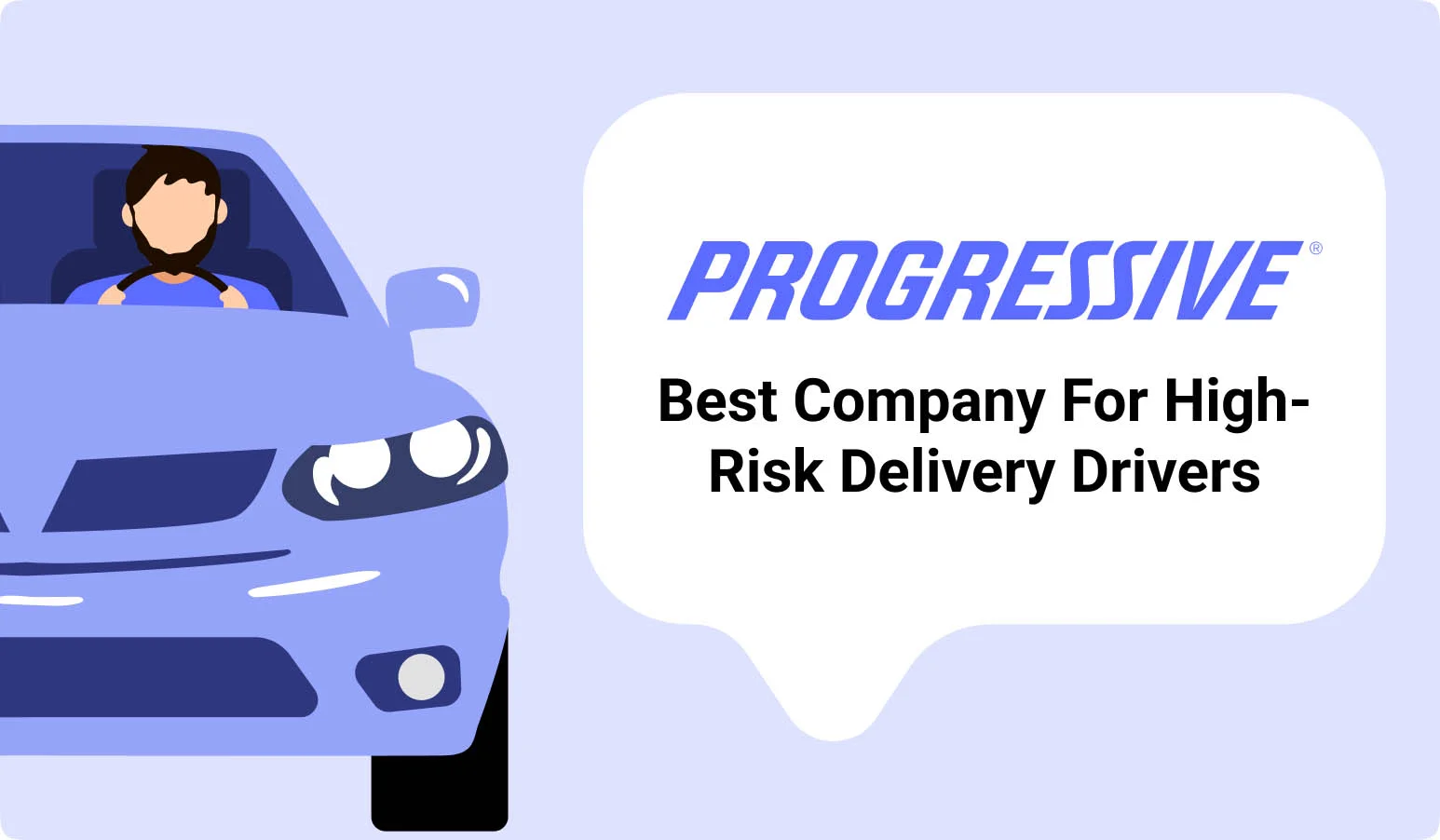 Progressive is one of the largest insurers in the nation, so it's not surprising that the company has insurance options for delivery drivers. Like every other insurer, it offers basic liability and full-coverage insurance policies. However, its basic options don't cover delivery drivers.
To be covered while you're on the job, you need to add Rideshare coverage to your policy. This covers both rideshare and delivery drivers while they work. On average, Progressive charges $6 per month ($72 annually) for Rideshare coverage.
PROS
Well established & reputable.

It offers wide coverage in most states.

Mid-high satisfaction with customer service.

Easy-to-use online quote tool.
CONS
Often pricier than other companies.

Only Average satisfaction in claims resolution.

Telematics discount requires full six months of installation before the customer gets discount.

Many discounts only last six months to a year.
Reviews and ratings
According to J.D. Power's 2021 U.S. Auto Insurance Study, Progressive ranked #3 in customer satisfaction among large auto insurers. Additionally, they have an A+ rating from the Better Business Bureau and a 4.5-star rating on Trustpilot. Many customers praise Progressive for their competitive rates, personalized service, and easy-to-use mobile app.
If you're interested in learning more about the company, what it offers, and its discounts, read our in-depth Progressive review.
State Farm insurance for delivery drivers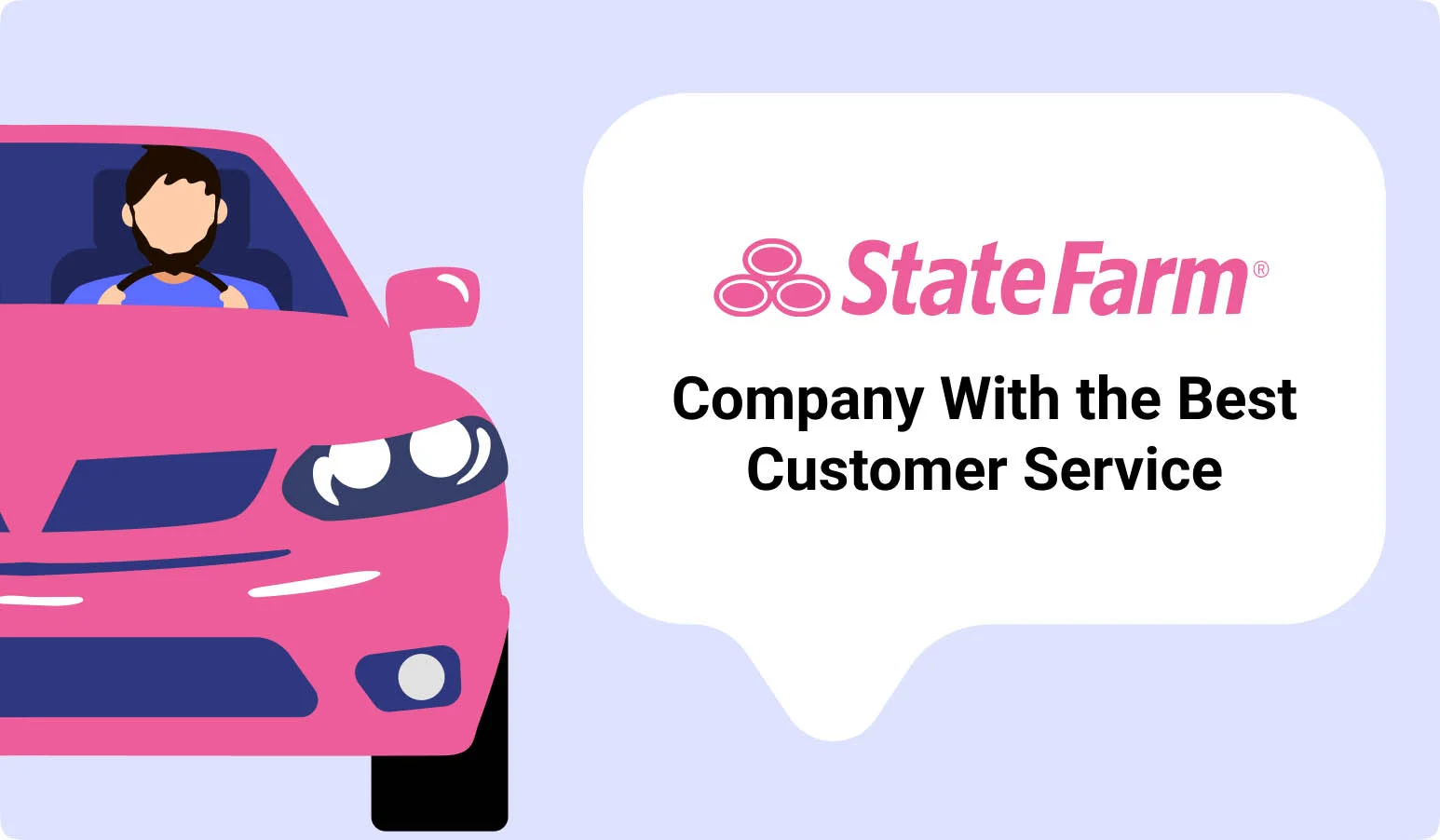 State Farm's insurance is slightly different for delivery drivers than it is for Uber and Lyft drivers. The company does have a Rideshare coverage add-on, but it only requires drivers chauffeuring passengers around to carry it.
Drivers who drive for companies like DoorDash, UberEats, and Postmates only need to change their car's classification to business use. While this tends to increase the premium by between 15% and 20%, it's not as much as it would be by adding Rideshare coverage. Also, State Farm is known for having excellent customer service and a smooth, fast claims process so the slightly higher premium might be worth it long-term.
PROS
Extended medical payment options that go above and beyond other carriers.

Coverage available for unique, classic, or antique vehicles (not offered elsewhere).

Bundling options for multi-policy holders.
CONS
Higher than average rate of customer complaints to state commissioners.

Rates change every six months.

Replacement parts for auto repairs do not have to be authentic brand parts.

More expensive than other insurers.
Reviews and ratings
The Better Business Bureau gives State Farm an A rating, and the company is rated 3.5 out of 5 by J.D. Power. While these ratings are slightly lower than average, it doesn't make State Farm a bad option. According to the National Association of Insurance Commissioners (NAIC), State Farm's complaints accounted for about 10% of the total car insurance complaints. However, because it has 14% of the market share, this is a lot lower than most companies.
If you want to learn more about State Farm, check out our in-depth review.
Save money on car insurance as a delivery driver
Car insurance can be costly, but more so for people who use their vehicles for work. Below are several things you can do to save money on your car insurance.
Comparison shopping
Comparison shopping is important when you're a delivery driver because not all companies handle coverage the same way. Take some time to get quotes from several different companies to see which offers you the cheapest rates.
Take advantage of all discounts
Be sure you're getting all the discounts you're entitled to, but also ask your insurance company what you can do to get additional discounts. For example, some insurance companies offer a discount to people who take a defensive driver course. These courses are typically completed online and could save you money for several years.
Increase your deductible
The higher your deductible, the lower your insurance premium. So you should consider increasing your deductible to save money. Keep in mind your deductible is the amount you pay before your insurance pays out claim money. So you need to make sure you can afford to increase your deductible before you do it.
Cut unnecessary coverages
It's important to think about the amount of coverage you have and only include what you need. For example, if you drive an older car that you own outright, carrying liability-only coverage might make more sense to save money on your premium.
Let your insurance company track your driving habits
Some insurance companies have apps that track your driving habits and use the information to adjust your premiums. This can give you a discount if you're a good driver. However, in some cases, it can also work against you, so ensure you understand the terms before starting this process.
Keep in mind not all insurance companies use bad driving habits they track against you. For example, Allstate's program only gives you a discount for good driving habits. It doesn't increase your premium if you have bad ones.
FAQs
What insurance is best for DoorDash?
There's no one company that provides the best insurance for DoorDash drivers. However, DoorDash drivers need to have insurance that covers them while they work. With some insurance companies, this means adding Rideshare coverage to the policy, but others require the car to be classified as business use.
Do DoorDash drivers pay more for insurance?
DoorDash drivers might pay more for car insurance because they use their vehicle more than the average person. The increased usage means a higher risk of loss, so insurance companies might slightly increase the premiums.
Can delivery drivers write off gas?
Delivery drivers can write off some of their vehicle expenses, including the gas they use while working. However, taking the standard deduction is often more lucrative and much easier.
Do delivery drivers claim tips on taxes?
Delivery drivers have to claim all of their income on their taxes. This includes anything the company paid them and all of their tips.
Find insurance to protect you while driving for deliveries
If you're a delivery driver, the insurance you choose is extremely important. Use our online quote tool to compare premiums in minutes.
Related content: