UPDATED: AUGUST 24, 2023 | 1 MIN READ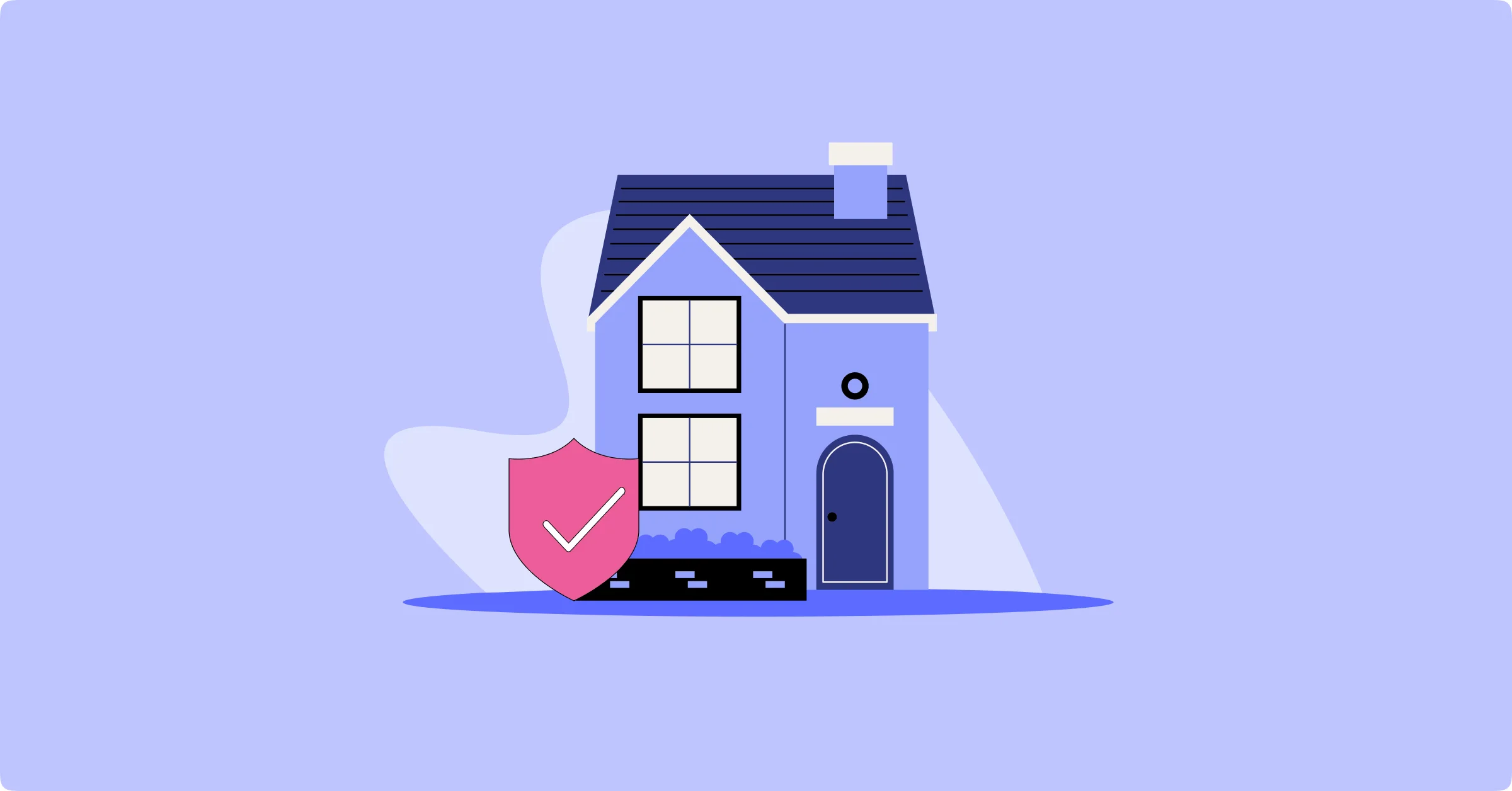 Homeownership is a dream among many, if not most, Americans. And home ownership is probably one of the most considerable and vital investments you'll make within your lifetime.
One of the top ways to help protect your significant investment is to ensure you research and choose the best homeowners insurance carrier for you and your needs. Let's dive into some easy steps in selecting the best homeowners policy and which companies may be a perfect fit for you.
Top picks for overall best homeowners insurance company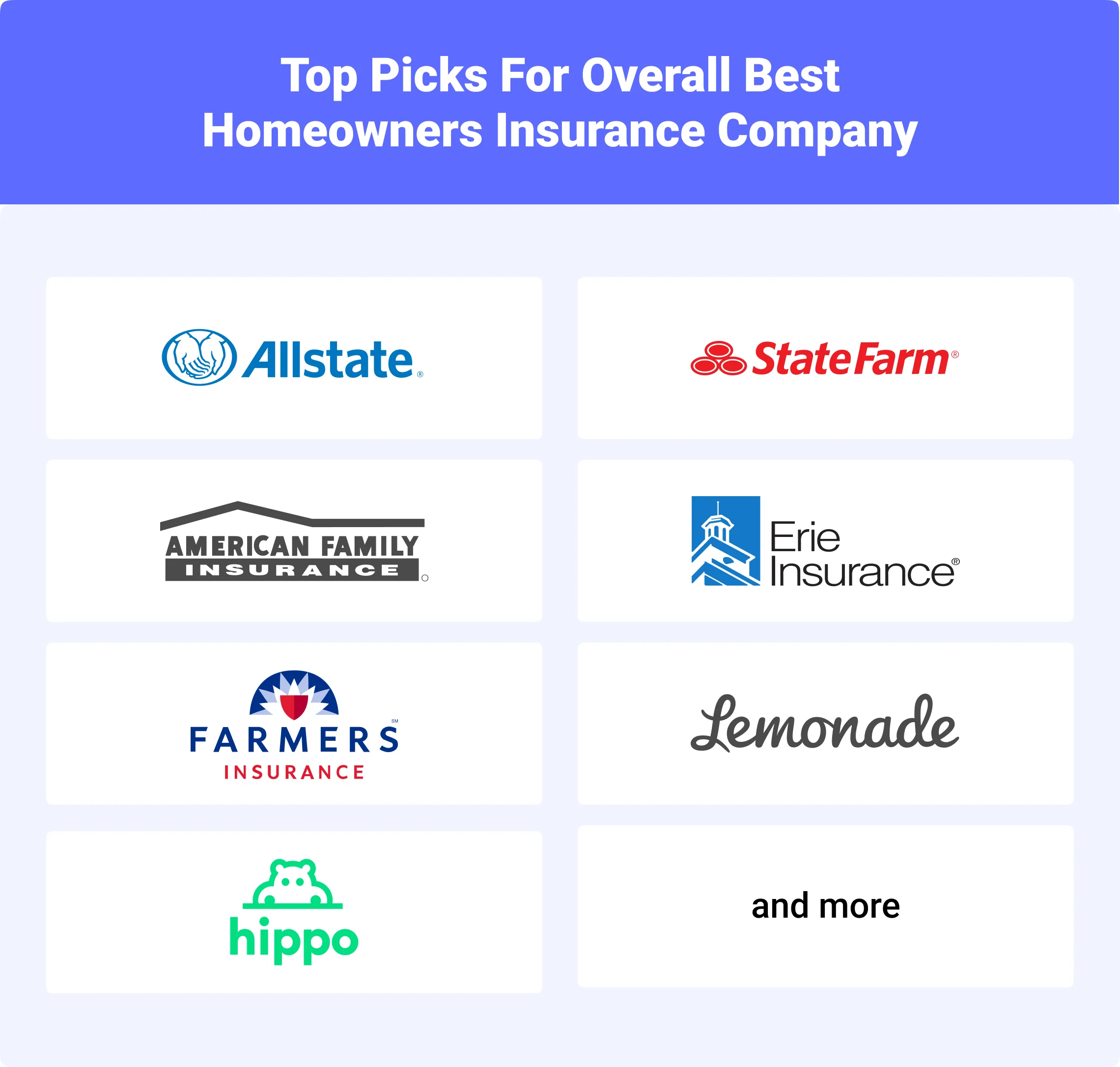 Many factors contribute to making a great homeowners insurance company. Costs, coverage, and customer service are just a few factors. With over 60 home insurance companies to review, we've compiled a breakdown of the best home insurance companies in 2023 below.
Hippo
Hippo is an excellent insurance option for homeowners. The company boasts quick and easy online quotes, significant coverage for at-home offices and electronics throughout your home, and excellent referrals to trustworthy contractors and home professionals through a program known as the Home-Care Expert program.
State Farm
State Farm is an incredibly popular insurance choice among homeowners throughout the nation. It's the largest homeowners insurance company in the country. Part of why customers rave about this company is because it is available in all states, unlike many of its competitors, it's affordable, and it offers the ability to bundle multiple policies to ensure more significant savings.
Lemonade
Lemonade insurance offers customers a streamlined process for accessing their pertinent information online, which ultimately allows quotes and claims to be processed quickly. It also provides various coverage options for your home and has reasonable premium pricing for policyholders. Lemonade is only available in select states, but customers who utilize this insurance seem to love it.
Allstate
Allstate Is considered one of the best-rated home insurance companies available nationwide. They offer plenty of discount opportunities, excellent customer service ratings, and relatively affordable pricing compared to other companies. Allstate is also available in all states, a huge perk for many policyholders.
Erie Insurance Company
Erie Insurance is another top choice for homeowners. It's one of the top-rated insurance companies regarding customer satisfaction and claims satisfaction. Erie ranked 7th in 2022 in the JD Power Customer Satisfaction and Claim Satisfaction study. It even offers Guaranteed Replacement Cost coverage in its standard policy coverage, which is rare among insurers.
Farmers
Farmers' insurance is an excellent choice for homeowners who like the option of add-ons to their coverage. It provides Guaranteed Replacement Cost coverage, which will cover the expenses of rebuilding your home, even if the costs to build exceeds your policy coverage limits. Farmers also offers more than a dozen discounts for policyholders, a highly sought-after perk among homeowners.
American Family
American Family is an excellent option for homeowners who want affordability, great customer service, and love discounts. It's only available in a handful of states but remains one of the largest home insurers in the country. In 2022, American Family Insurance ranked second in JD Power's U.S. Home Insurance Study.
Best home insurance companies by the situation
Home insurance companies can be best suited for customers based on specific situations. Financial strength, customer service, premium prices, and coverage options all determine what makes the best home insurance company.
Which is the best home insurance company for veterans?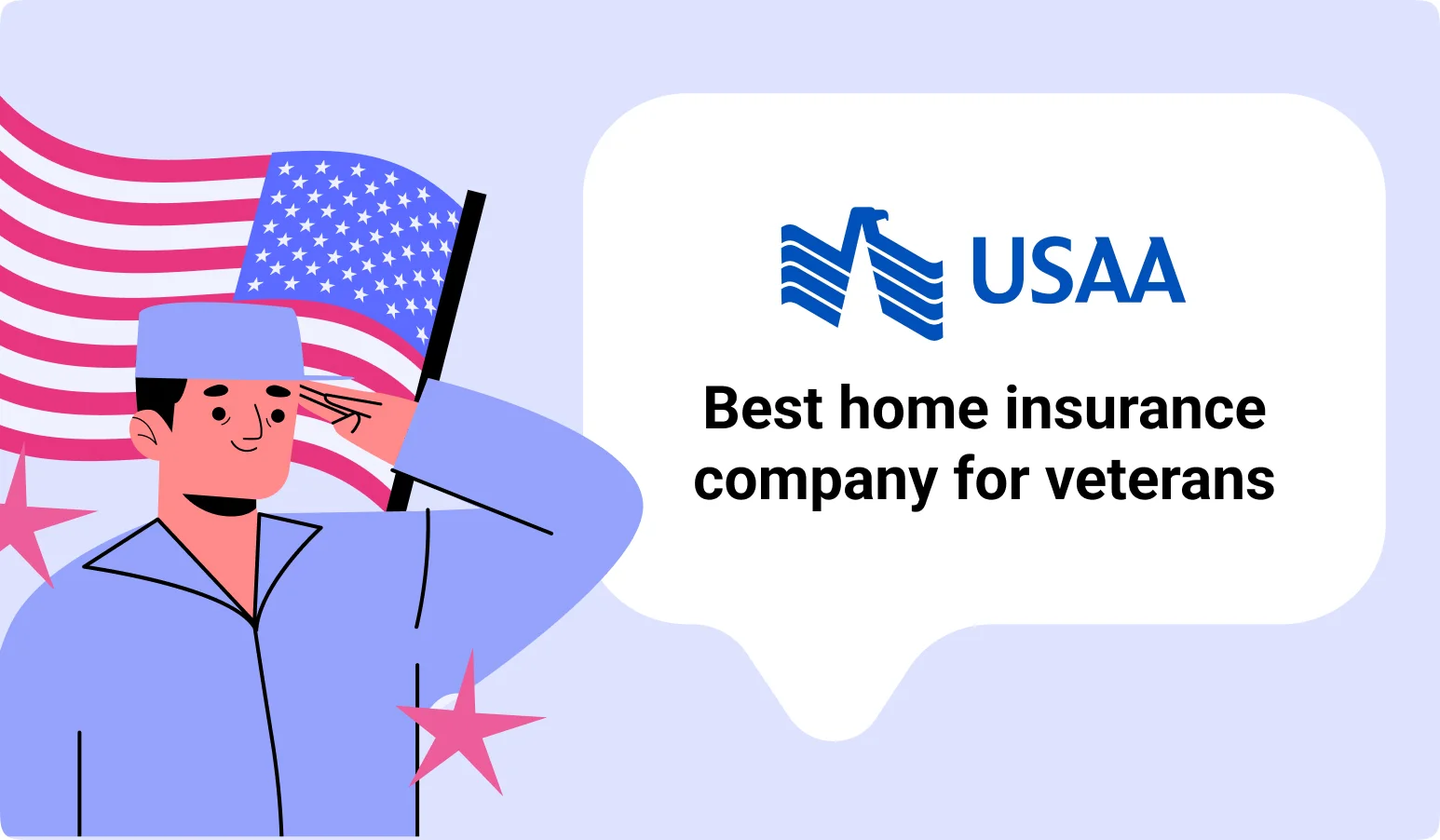 USAA is the best homeowners option for veterans in the United States. Not only are veterans eligible for insurance through USAA, but they are active military members and their family members. USAA is one of the highest-rated insurance companies in the digital experience study.
USAA also consistently ranks top for JD Power's claims and customer satisfaction studies. This insurance company features comprehensive coverage policies that include coverages like military uniform coverage, replacement cost reimbursement payments for personal property, and higher coverage limits regarding valuable belongings.
Which is the best home insurance company for customer service?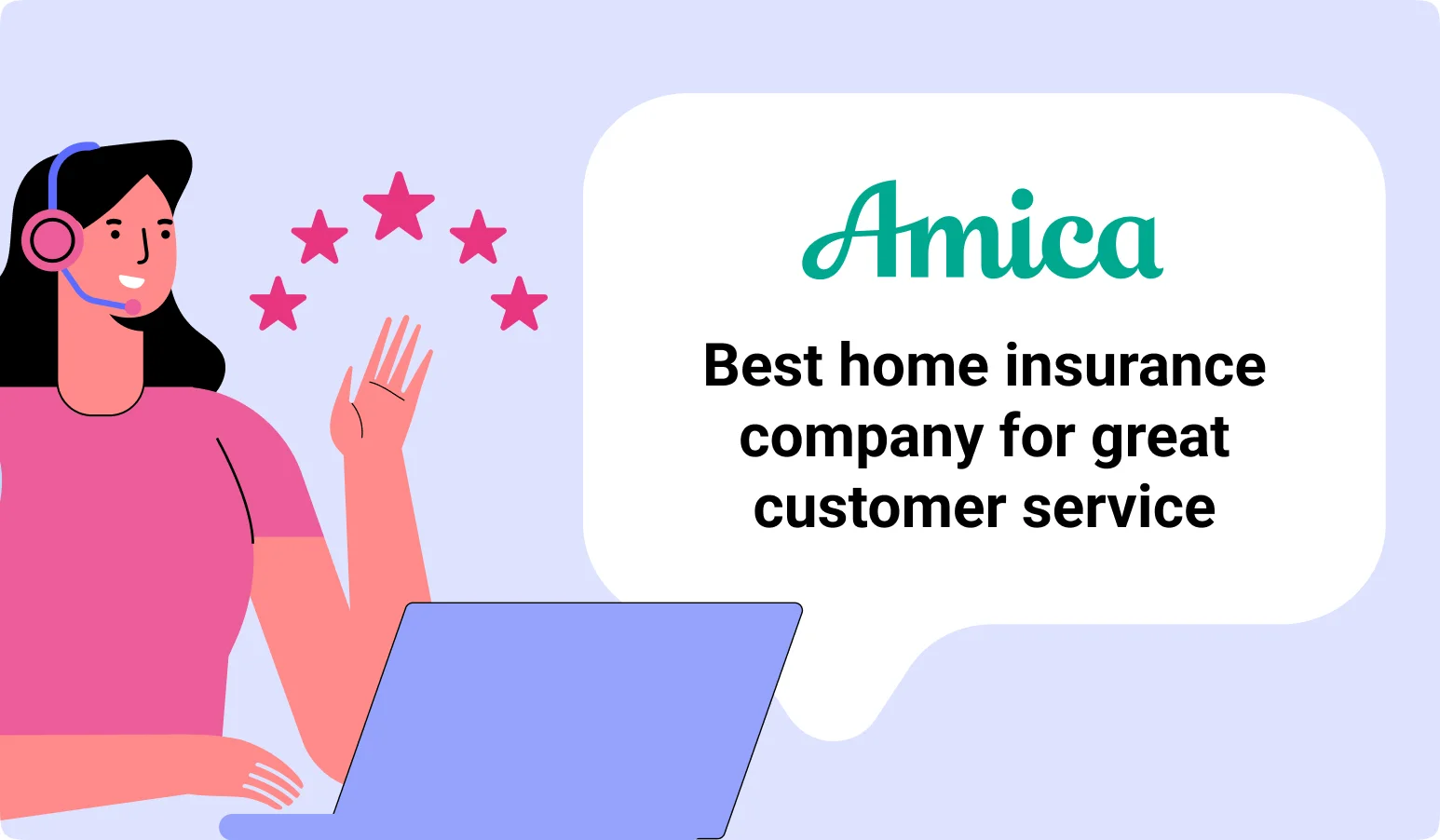 Amica Insurance is the best home insurance company for customers who value excellent customer service. This company offers customers affordable pricing and plenty of add-on options to ensure the highest levels of protection.
Amica has earned its reputation, ranking the highest in JD Power's 2022 customer and claims satisfaction studies and an A+ rating with AM Best. Amica has also earned 20% fewer complaints through the National Association of Insurance among customers compared to other same-size insurance companies.
Which is the best home insurance company for high-value homes?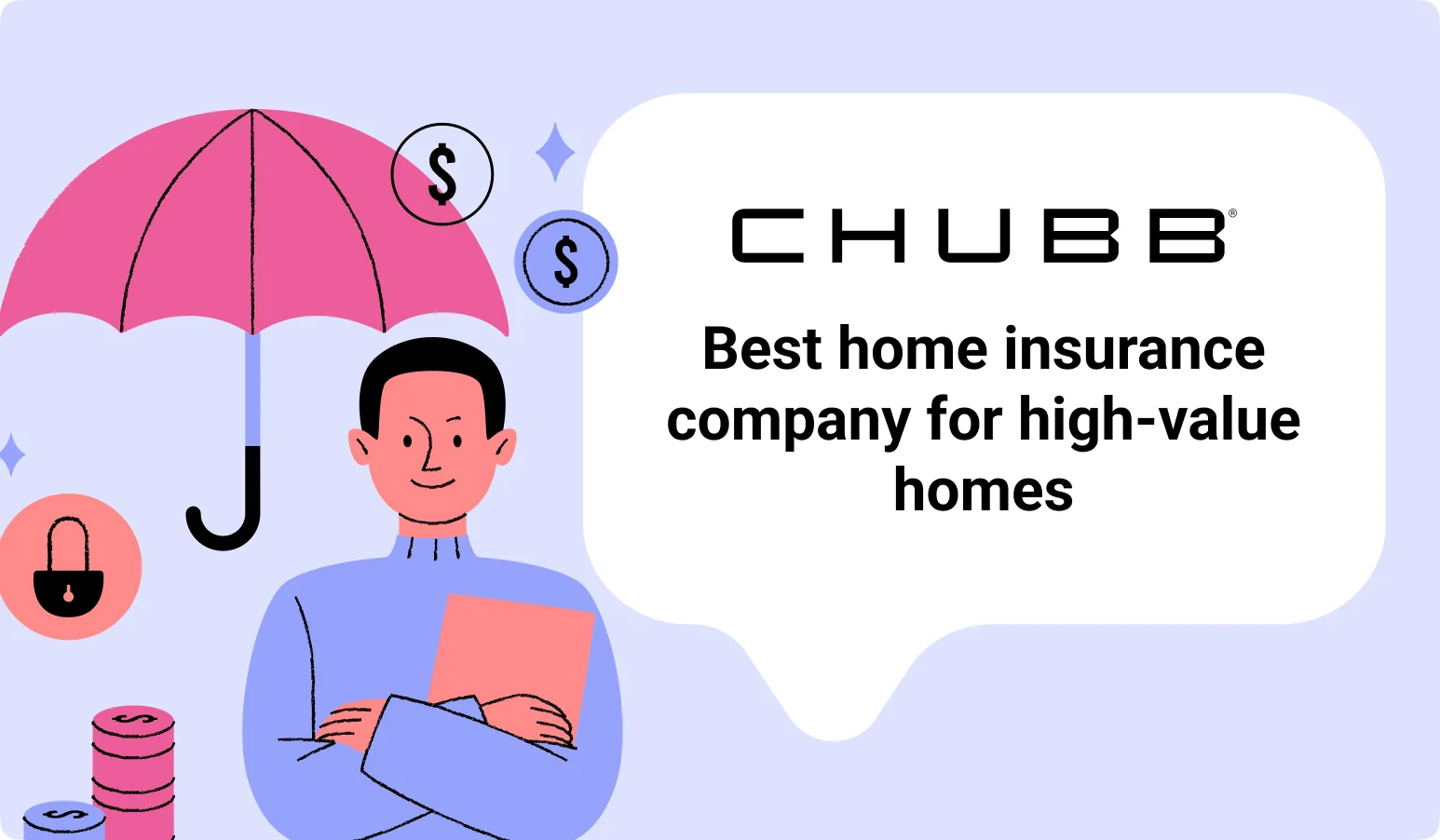 Chubb home insurance is rated the best home insurance company for high-value houses. Policyholders with high net worths tend to appreciate this carrier, as do customers who may be at higher risk for cyber attacks or home invasions.
Chubb can offer policyholders much higher coverage limits (up to 100 million) than other insurance companies. Chubb offers additional coverages like cash settlement consulting and extended replacement cost coverage.
Which is the best home insurance company for people who've had a lapse in coverage?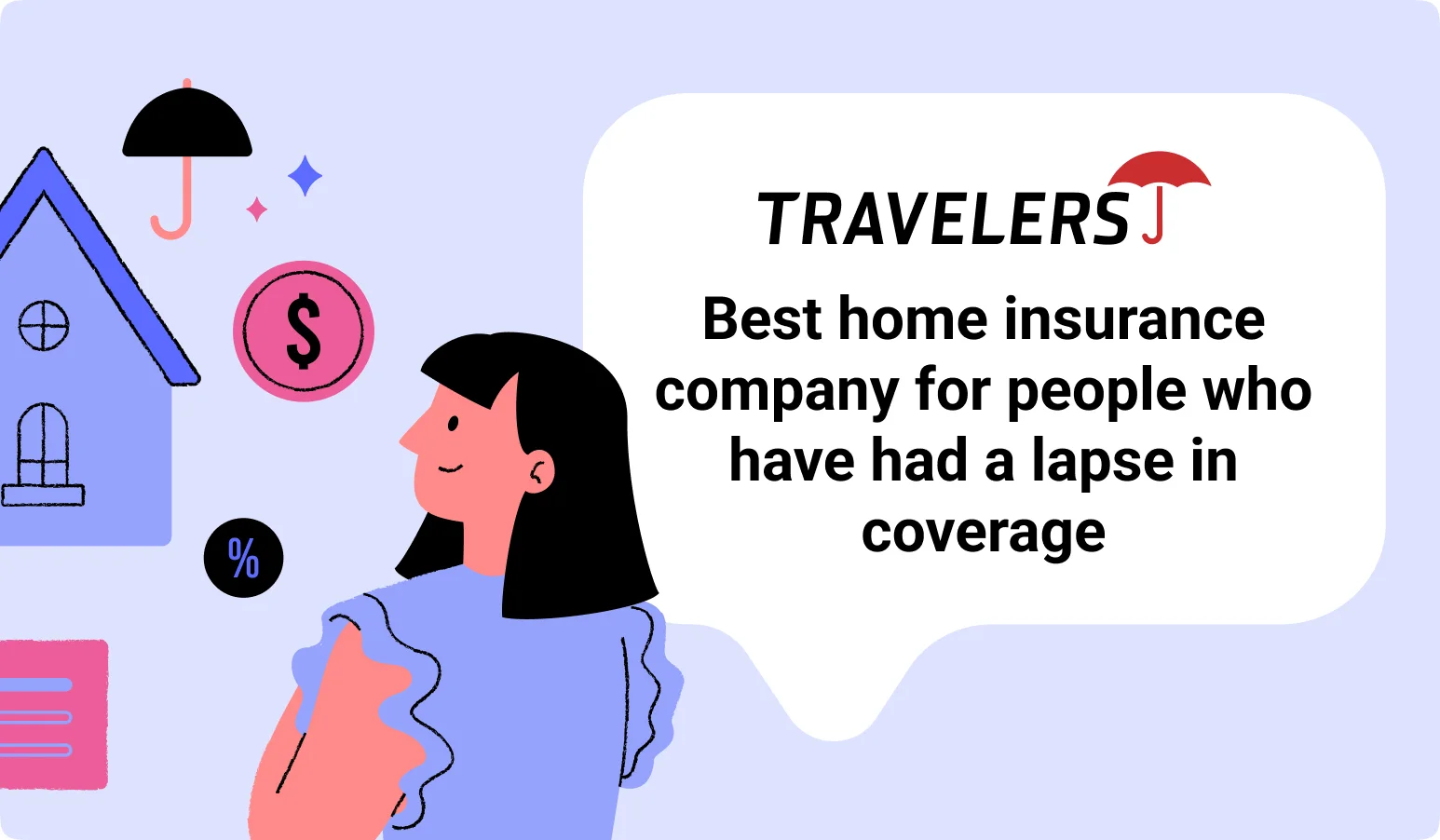 Travelers home insurance is one of the oldest names in the insurance game. The company is considered the best option for individuals who may have experienced a lapse in insurance coverage.
Unlike other insurance companies, Travelers doesn't require that policyholders have prior insurance to be eligible for coverage. Most insurance companies won't insure customers who have a period without insurance, some even as little as a month without coverage.
Things to consider when choosing a home insurance company
It's easy to feel overwhelmed when shopping for homeowners insurance. And every homeowner will have different factors to consider when shopping around. Some of the most prominent factors to consider when shopping for insurance include the following:
Your location
The location of your home is one of the most significant factors that insurers use to determine premium costs. For example, if you live in a place that experiences higher levels of natural disasters, like wildfires or hurricanes. You'll find that you'll pay more premiums than in other locations.
Premiums tend to cost policyholders less in rural areas than in large metropolitan areas, as crime rates tend to be higher and homes are far more expensive to build in highly populated areas. If you're concerned about premium costs, consider where you buy or build a house.
Your home's features
You'll want to consider your home's overall safety and features when deciding on the best option for insurance coverage. If you have an older home that's deteriorated and outdated, the home may be seen as a higher-risk home, increasing your premiums. Home size also factors into this, as the larger the home is, the more money you may have to come up with should something go wrong.
Coverage available
Coverage levels are a significant consideration when deciding on an insurance company. Pay close attention to coverage limits and consider whether they'd realistically work for your home and all your belongings. Some things to consider that would directly correlate to coverage limits include the following:
Belongings like furniture, electronic equipment, and clothing
Temporary living expenses should you need to stay in a hotel or temporary home if your home is not livable due to a covered claim
Sufficient liability coverage against medical bills or lawsuits
Policy premiums
Policy premiums range for customers depending on where they live, credit score, driving history, marital status, etc. And for most people, policy premiums are the most significant factor when obtaining home insurance. Everyone has a specific budget with which they can work each month or annually, so finding an affordable insurance plan is vital.
Accessibility
Accessibility is a popular factor for customers throughout the country. When there's an issue with virtually anything, you want easy accessibility and the ability to speak with someone to resolve the issue.
The same goes for homeowners insurance. Finding a company with 24/7 customer service, fast claims processing, and helpful agents is pertinent.
FAQs
Which homeowners insurance company has the highest customer satisfaction?
Amica is the homeowners' insurance company with the highest customer satisfaction ratings compared to other carriers. Amica's scored the highest place for customer satisfaction for 19 out of 20 years.
Who is the largest homeowners insurance company?
State Farm Insurance is the largest homeowners insurance carrier in the country. It's also one of the most popular companies since it's easily accessible across all states.
Who offers the best home insurance?
Auto-owners home insurance is the best overall home insurance company. It offers various coverage options, extensive insurance coverage, and affordable rates.
Who has the cheapest home insurance?
Erie Insurance has the cheapest home insurance available for customers. On average, policyholders pay around $1,284 per year with Erie insurance. Keep in mind rates vary depending on many different things.
Which home insurance companies have the best financial rating?
Several insurance companies boast excellent financial ratings. State Farm, Travelers, USAA, and GEICO all carry the highest ratings of A++ with A.M. Best.
Find home insurance
Finding your new home will likely be one of your most treasured memories. Don't let the fun slip out of the moment with the stress of finding home insurance. We can supply multiple quotes in just moments, which can allow you to focus on what you should, enjoying and creating memories in your new home.
Related content: