UPDATED: APRIL 19, 2023 | 1 MIN READ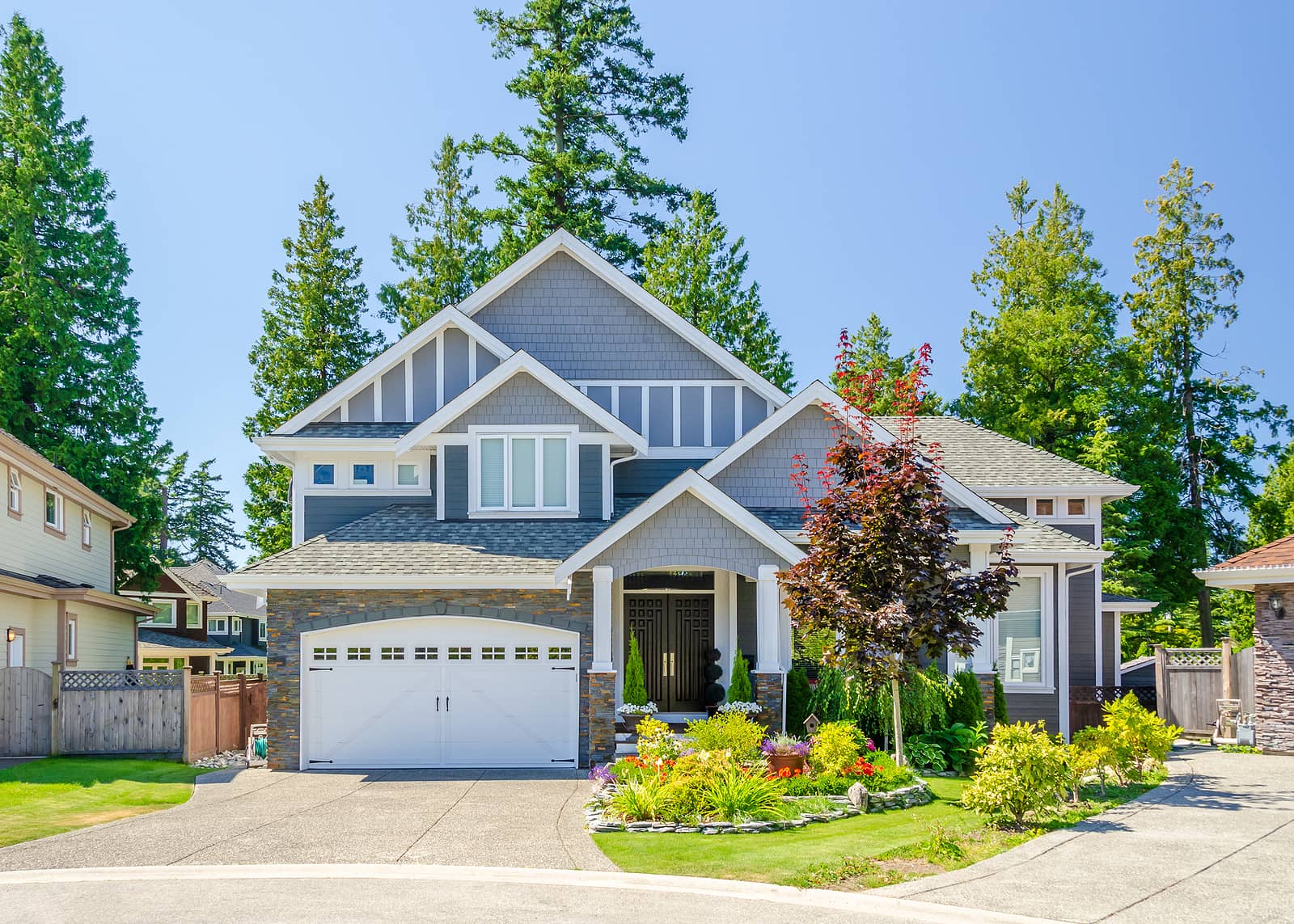 Whether you're shopping for your first house or you're already a property owner, it's vital to know the ins and outs of home insurance. Not only does homeowners insurance cover your home and belongings, but it also offers protection from any legal bills for policy-covered accidents.
Like auto insurance, your costs can vary depending on factors like your state of residence and coverage needs. Fortunately, there are still steps you can take to lower your costs, both before and after you become a property owner.
Let's review how to find affordable home insurance, so you can find the right price for the coverage you need.
What Does Homeowners Insurance Cover?
To find affordable homeowners insurance, it's important to understand what it covers! (Note that flood and earthquake damage will require separate policies. Also, damage caused by neglect or faulty construction/maintenance will not be covered.) Most homeowners insurance consists of four standard coverages:
Dwelling Coverage
This covers the repair/replacement cost of the home's structure if damaged by a covered event. This includes foundation, roofing, walls, floors, built-in appliances, garages, sheds, and other structures.
Personal Property Coverage
This protects the home's contents from any damage caused by a covered peril, like theft or fire. Standard personal property coverage usually includes furniture, electronics, jewelry, and clothing.
Liability Coverage
Liability coverage handles your legal liability for property damage or bodily injury to others on your property, like a falling tree that damages a neighbor's roof/property or a guest falling down your stairs.
Loss Of Use Coverage
If a covered peril occurs and your home is made uninhabitable, the loss of use coverage kicks in. This covers expenses you incur while living away. Examples include costs of living in a hotel, credit check fees while renting out a temporary home, and even mileage reimbursement for any increased commute to your workplace.
How Much Does Home Insurance Generally Cost?
According to the 2021 National Association of Insurance Commissioners (NAIC) report, the average cost of homeowners insurance is $1,249 per year or $104.08 per month. Costs will vary by state, home value, and coverage needs, along with these factors that may or may not be outside of your control:
The home's age, building materials, and cost to rebuild (if it were to be destroyed in a fire)
Your location's fire rating (along with the distance to the closest fire station)
Your location's claims history (including crime rates and natural disasters such as tornadoes and hurricanes)
Your claims history (if you don't have a history of filing claims, you're more likely to pay less in premiums)
How To Find Affordable Home Insurance Before You Buy
As mentioned above, your state, coverage needs, home value, and more will determine your homeowner's insurance price, but there are still other steps to help lower your costs before buying your first home.
Explore Home Insurance Quotes In Your Area
Just like auto and health insurance, shopping around can pay off! Compare home insurance quotes online or speak with independent agents for quotes. This will help you understand your location's companies and price ranges.
Maintain a Good Credit Score
In addition to all of the other factors outlined above, your credit score and credit history will also help determine the price of your home insurance policy. Maintain a good credit score by paying your bills on time and keeping your card balances low.
Be Aware of "Attractive Nuisances"
As you're checking out listed homes and making your decisions, remember that certain features like swimming pools and treehouses are considered "attractive nuisances." Insurers see them as dangerous property features that can pose a higher risk of injury or death, resulting in higher home insurance costs.
Check The Home's Claims History
If you're thinking of buying, be sure to check the claims history of the home. A Comprehensive Loss Underwriting Exchange (C.L.U.E.) report from LexisNexis Risk Solutions contains up to seven years of claims history, including how much money was paid for any insurance claims and if the insurer denied any claims.
How To Lower Your Current Home Insurance
If you're a current homeowner and your home insurance is up for renewal, or you'd like to make major changes to your current policy, there are many steps that you can take to help lower your cost.
Raise Your Deductible
If you can afford a higher deductible, you will pay a lower monthly premium. Deductible amounts typically range between $500 and $2,000 but can go higher. Just make sure you can afford to pay that deductible if you need to file a claim.
Review Your Personal Property Every Year
Because your homeowners insurance covers your personal property, reviewing those items each year is important. Certain items, like art and jewelry, can be "scheduled" to cover their full value. However, as time passes, you'll probably collect new valuables (or get rid of older items), so it's best to keep your scheduled coverage up to date.
Consider Bundling Your Policies
If you already have an auto insurance policy with one company, consider bundling it with your homeowner's insurance! Many companies will offer multi-policy discounts, and having them all in one place may be easier.
Safeguard Your Home
You may qualify for home insurance discounts if you safeguard your home against fires. Install smoke detectors on every floor, ensure you have fire extinguishers (check the expiration dates!), and consider installing a fire alarm system that alerts your local fire department.
You can also earn a home insurance discount by improving your home security! Many smart or connected home technologies are easier to install, along with deadbolts on all exterior doors.
Before making any security-related purchases, check with your insurance agent to determine if the system qualifies you for cheaper home insurance.
Home Insurance FAQs
What Is The Best And Cheapest Home Insurance?
While the cost will depend on multiple factors, consumers have reported that Erie, USAA, Auto-Owners, Progressive, Nationwide, and Travelers have low-to-average premiums. Shop around for providers in your area to compare them to the national average cost (currently $1,249 per year, or $104.08 per month.)
The Most Expensive/Inexpensive States For Homeowners Insurance
According to the NAIC data, Texas, Florida, Oklahoma and Louisiana have some of the highest insurance premiums in the country. This is largely due to the threat of hurricanes, flooding, and tornadoes. Oregon, Utah, and Nevada carry lower premiums, as those three perils aren't as likely to occur in those states.
Is Home Insurance Required?
You're not required by law to have home insurance, but banks require home insurance as a condition of your mortgage. Keep in mind that home insurance is there to help protect you from life-altering financial loss if something happens. This can also help cover the cost of bodily injury to others or damage to their property.
How to Find Affordable Home Insurance: A Recap
If you're about to make your first home purchase or just aiming to lower your current premium, finding affordable home insurance isn't as difficult as one may think. Dedicate some time to research the insurers in your area, safeguard your home, consider bundling with your other insurance policies, and keep your home and policy up to date to ensure you have the coverage (and cost) that suits your needs.