UPDATED: JULY 06, 2023 | 2 MIN READ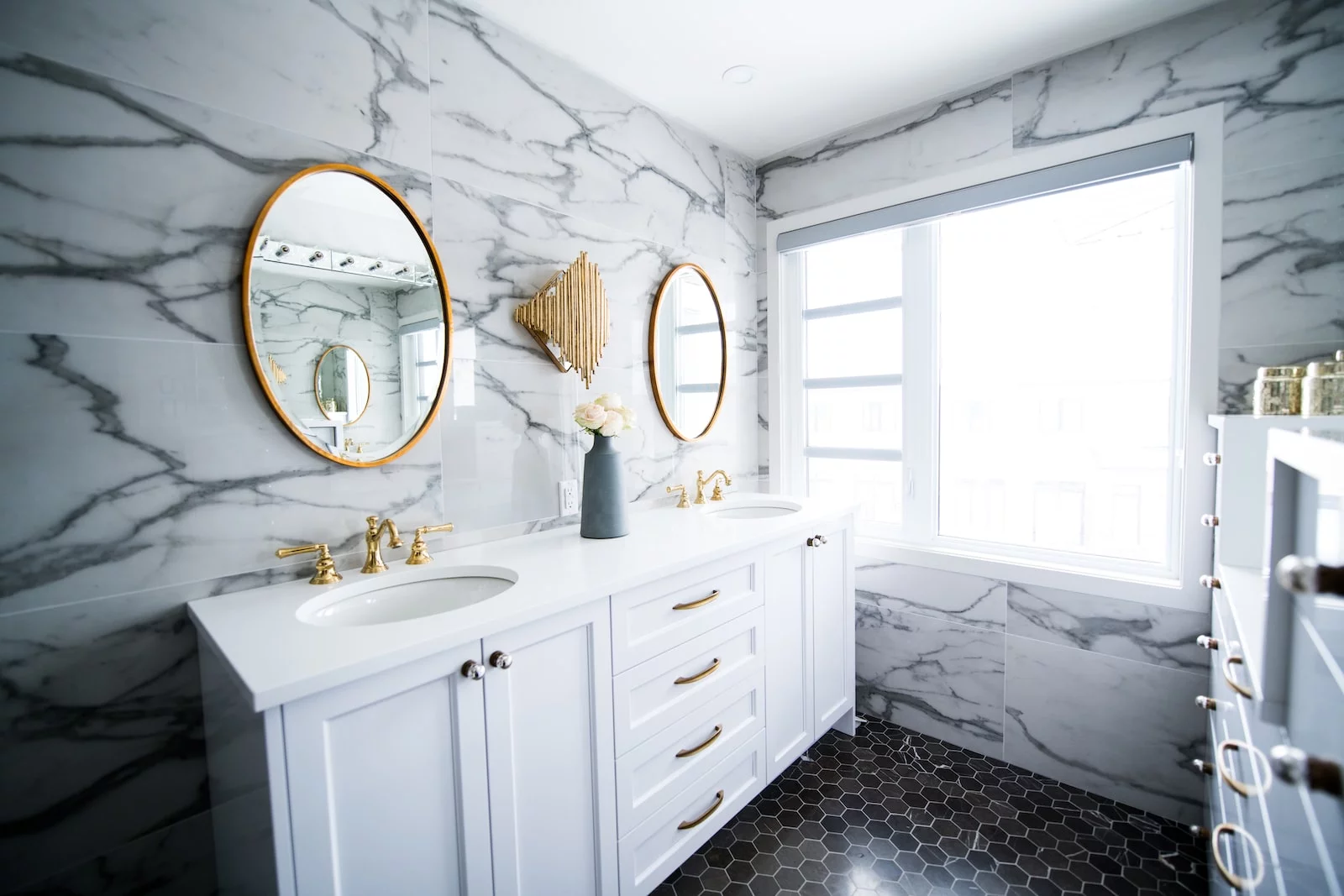 A leaky or burst pipe can result in a flood in the bathroom. You must know how to handle a flood situation so that you and your family stay safe and healthy. This article will cover the steps to take after a flood, including how to clean up and what to do with your ruined belongings.
How to Prepare for a Flooding Disaster
A variety of plumbing issues could cause water damage. The most common are broken or leaking pipes, clogged drains, and burst water heaters.
If you have an insurance claim for bathroom flooding, it's important to know your dwelling coverage and the steps to take before filing a claim.
The article will provide information about the various types of insurance claims that you can pursue if you have been experiencing plumbing issues in your home. This includes water damage, bursting pipes, washing machine flooding, and more.
Always make sure that you have a sump pump. These pumps help get rid of water that builds up in your basement or crawlspace. They are a great way to ensure your home doesn't flood and will also save you money on water damage repairs.
What are the Signs of a Plumbing Issue?
Many signs can show if you have a plumbing issue. Some of the more common signs include:
A strong odor coming from the drain or toilet.
Water in your toilet bowl that doesn't go down after flushing.
Water that flows back into the bathtub or sink after it's drained.
A leaky pipe under the sink or in a wall, near the toilet, etc.
Steps to Take if Your Bathroom Floods
If your bathroom floods, the first step is to shut off the water supply at the water line and turn off the electricity. Turn off any faucets or hoses that may be on.
Next, you must clean up all the accumulated water on the floor and walls. You should start by using towels and buckets of water to soak up as much water as possible. Once you have cleaned up all the water, you can use a wet vac or a mop to clean up any remaining residue.
If there is any standing water in your bathroom and you can't drain it, then contact a professional plumber, and they will be able to advise you on what needs to be done next.
Does Homeowners Insurance Cover Water Damage?
Water damage can be caused by a broken pipe, flooding, or even a leaky roof. The first step is to find the source of the water damage and turn off the water line. Then, contact your insurance company to find out what coverage you have for water damage.
You should also take pictures and document everything damaged by taking photos and videos of the affected areas that have been flooded or have standing water in them.
When Does Homeowners Insurance Cover Water Damage
Generally, the insurance company will cover a plumbing leak that can't be predicted. However, this coverage only covers the clean-up of the water and repairs to damaged areas – repairs to plumbing won't necessarily be covered.
Check your insurance policy to make sure what you're claiming is a covered peril.
When Does Homeowners Insurance Not Cover Water Damage?
If you have a leak that's not covered by your home insurance policy, it's important to get it fixed as soon as possible. A leak can cause flood damage to other things in your home and lead to mold growth.
The most common leaks that aren't covered by your home insurance are the following:
Leaks caused by a known broken or faulty appliance
Leaks caused by known plumbing issues, or maintenance issues
Leaks caused by a leaking roof
If the water damage is due to a pipe that burst because of old age or corrosion or otherwise due to lack of maintenance
If the water damage was caused by an appliance being dropped into the sink or toilet
Homeowners are also often unaware that their insurance policy usually does not cover water damage from cracked or missing shower pans, caulk, or grout.
Homeowners insurance policies typically don't cover any flooding that originates outside of your home. This means floods caused by heavy rains, coastal waves or tides, groundwater seepage, or sewer backups unless you buy water backup coverage or another optional add-on to your policy.
Check your policy for any listed exclusions and to see precisely what your policy covers.
FAQs
Does home insurance cover water damage in the bathroom?
Homeowners insurance covers damage to the home and its contents. However, some policies may not cover water damage in the bathroom.
If your home insurance does not cover water damage in the bathroom, it's essential to know what your policy does and does not cover. You can find out by contacting your insurance company or agent.
Will insurance cover water damage from an overflowing toilet?
If you have water damage from an overflowing toilet, your insurance company may not cover the damages.
Insurance companies would not cover water damage from an overflowing toilet if the blockage was known prior to the overflowing because they aren't considered a "sudden, accidental and unforeseen event."
What qualifies as water damage?
There are a few things that would qualify as water damage. For example, water damage would be considered if your dishwasher overflows and floods the kitchen floor.
If you have a leak in your roof and it leaks down into your living room and damages the carpet, that would also be considered water damage. If you have a broken pipe under the sink and it leaks into your home, that is also water damage.
The key thing to remember is that any time there is an overflow or leak of liquid or moisture from an appliance or fixture like a shower head or toilet, it qualifies as water damage.
How do I get the most out of my water-damaged claim?
Water-damaged claims can be a stressful event. If a water-related incident has impacted you, it is important to act quickly to get the most out of your claim.
Below are some tips on how to get the most out of your water-damaged claim:
Document the damages as soon as possible by taking photos and videos of all damaged items and areas. Contact your insurance company immediately and have them send an insurance adjuster or contractor to assess the damage. Fill in all necessary forms accurately.
Keep any receipts for items you purchased after the incident. Be specific about what you are claiming and ensure you're not missing anything when filling out your form.
How much is the average cost of water damage repair in a home?
The average cost of water damage repair in a home can vary depending on the damage's severity. The more severe the damage, the higher the cost will be. For example, if you have an entire room that has been flooded and needs to be gutted down to its studs and rebuilt, then this could easily be $50,000 or more.
A home's average water damage repair cost is usually around $5-10 per square foot. This includes replacing drywall and flooring as well as furniture that was damaged by water.
How do I make a claim for water damage?
Independent claims can be made by contacting your insurance company and filing a claim. The process is usually straightforward and involves filling out a form and sending it to your insurer.
You will then need to wait for an adjuster to come out and assess the damage before you receive any payment from them.
The other option is to work with an independent adjuster who will assess the damages, negotiate a settlement, and handle all of the paperwork for you.
You will have to pay them for their services but this could be worth it if you don't want to go through the hassle of filing everything yourself or if the damages are extensive enough that you would need assistance with your home insurance claim.
What happens if I don't get my water damage claim processed?
If you don't make a water damage insurance claim, you'll have to pay for the repairs and replacement of any furniture or appliances yourself.
What are the benefits of a water damage restoration service?
Water damage restoration services are essential in the event of a water disaster. They can help remove water, extract, and dry out the property.
A water damage restoration service can help to prevent mold from growing and prevent any more damage from being done to the property. They can also help with insurance claims and finding a contractor for repairs.
What is a water damage deductible?
A water damage deductible is a specific amount the homeowner pays out of pocket before insurance takes over the costs.
What should I do if my landlord doesn't have insurance?
If you are renting an apartment, it's important to ask about the landlord's insurance before signing the lease. If the landlord does not have insurance, then you should inquire about the renter's insurance coverage as an alternative.
What can I do to prevent water damage in the future?
Water damage can be a big problem for homeowners. You can do many things to help prevent water damage in the future. The first thing to do is make sure your gutters are cleared of debris and the downspouts draining correctly.
You should also ensure that your roof is in good condition and that any roof leaks or rainwater issues have been resolved.
Prevent frozen pipes that may burst by keeping your heating on low all throughout the year.
If you have a basement, make sure it has a sump pump and a backup power supply in case of a power outage. If you have an unfinished basement, make sure it has a dehumidifier installed as well as moisture barriers on the walls and flooring.
How much will insurance cover for water damage?
The amount of coverage that an insurance company will give for water damage is determined by a number of factors. These include the type and amount of coverage you selected, the size of the area that was damaged, the severity of the damage, and whether or not you have a home warranty.
A standard homeowners insurance policy does not typically cover flooding due to actual floods. Flood insurance is available through the National Flood Insurance Program and private insurance companies.
How to File Claims for Bathroom Flooding
The first step to filing a claim for your water leak is ensuring you have the proper documentation. Depending on the cause, there is a variety of things that can be done to prevent future water damage.
Make sure you're covered for all types of water damage by gathering several insurance quotes together and comparing them. After all, being covered is why you pay your premiums in the first place.