UPDATED: MAY 08, 2023 | 2 MIN READ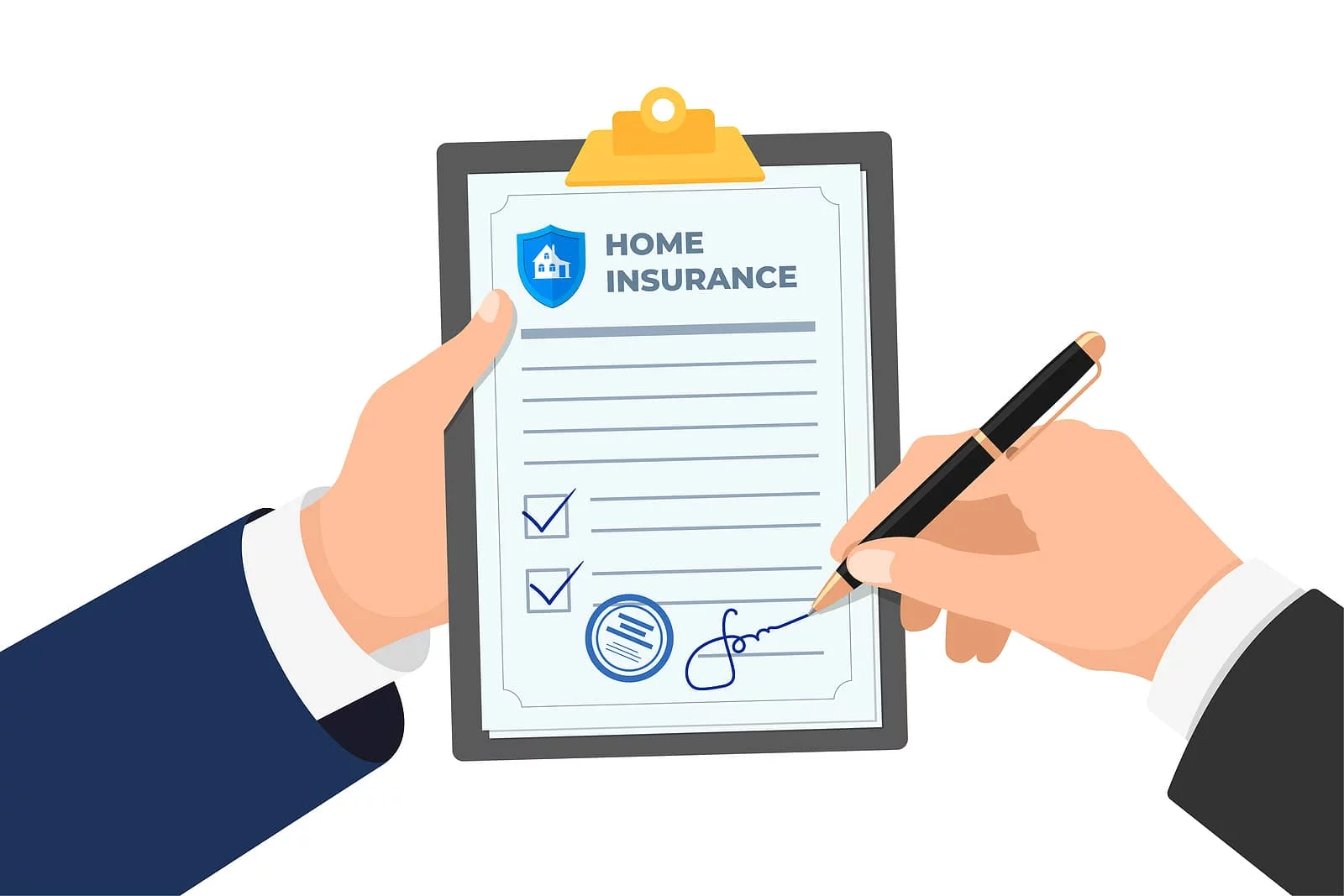 Homeowners insurance is a type of insurance policy that protects the homeowner from financial losses from events such as fire, theft, and natural disasters. Break-ins, vandalism, water damage, and liability claims are just a few other things homeowners insurance covers.
#1 Most Common Homeowners Insurance Claims: Weather Damage
The most common types of homeowners insurance claims are weather damage claims. This is because they are the most common type of damage that can happen to a home. Some examples of weather-related damages are hail storms, windstorms, hurricanes, and tornadoes.
Weather-related events can be devastating for homes in any area of the country. Homes in Florida and Louisiana are especially susceptible to hurricane damage due to their location on the coastlines. However, homes in inland areas can also be at risk for these events due to hail or lightning damage.
A homeowner's insurance policy will cover these damages under the "Acts of God" or "natural disaster" section on their policy declarations page.
What's Not Covered?
Floods are natural disasters that can happen in many places, even in areas that are not prone to flooding. The problem with floods is that they are usually excluded from standard home insurance policies. People must be aware of this and take steps to protect their property.
The exclusion of earthquakes from the list of covered perils is based on the theory that earthquakes are unpredictable, unavoidable, and, therefore, not insurable.
Earthquakes can cause much property damage, so getting earthquake insurance is crucial if you live in an area where they are common.
#2 Most Common Home Insurance Claims: Water Damage
Water damage is one of the most common causes of filing an insurance claim. The leading cause of water damage is burst pipes which freezing temperatures and other factors can cause. Flooding from storms and other natural disasters also causes water damage to homes.
Flood Insurance
Floods are usually excluded from standard home insurance policies. The problem with this is that there can be a lot of damage done to the house if the water reaches a certain height. Floods can be caused by heavy rains, overflowing rivers and lakes, and even broken pipes. If you live in an area prone to flooding, it might be worth checking whether your home is covered before disaster strikes.
#3 Most Common Home Insurance Claims: Liability Claims
Liability homeowners insurance is a type of homeowners insurance that covers you against claims for bodily injury or property damage to others on your property. For example, suppose someone slips and falls into your pool because you don't correctly cover and clean it. In that case, you could have a potential liability suit, where you'd be liable for their medical payments.
Liability coverage pays for defending a lawsuit and any damages the court awards up to the policy limit.
Dog Bites
Liability insurance for dog bites can protect dog owners from expensive lawsuits if their dog bites someone. These policies are available in all 50 states and cover the owner, their property, and other people your pet may injure. Liability insurance for dog bites can provide peace of mind for anyone with a four-legged friend at home.
#4 Most Common Home Insurance Claims: Fire Damage
Fire claims are the most expensive kind of claim and the reason home insurance was invented in the first place. According to the Insurance Information Institute, the average cost to insurance companies was $77,340 between 2016-2020.
Other Considerations
You may incur expenses such as temporary lodging and groceries until you can resolve the problem if a fire damages your home and makes it unlivable. These can quickly add up.
#5 Most Common Home Insurance Claims: Roof
For homeowners, the roof is one of the essential parts of the home. It protects your family from rain and sun and shields them against cold wind. It's no surprise that roofs are one of the most common reasons for home insurance claims.
The most common types of claims are for damage to tiles, leaks, and storm damage. When you call your insurer about a leak or storm damage, they will send an assessor to evaluate the extent of the damage and provide you with a quote for repairs.
The Type of Roof Matters
Roofs come in all shapes, sizes, and materials. There are a lot of factors that go into choosing the right roof for your home.
Insurance providers have to consider the kind of roof you have when they set your rates. For example, if you have a metal roof, you'll likely pay more than someone with a traditional asphalt shingle roof.
What Doesn't Homeowners Insurance Cover?
Several things home insurance won't cover.
General wear and tear
Negligence
Any claim valued under the amount of your deductible
FAQs
What are two things not covered in homeowners insurance?
Two things generally excluded from a standard homeowners insurance policy are flood and wear and tear of your personal property. Your insurance company expects you to maintain your property and belongings well to avoid damage. If damage occurs to your property due to poor maintenance, your homeowners insurance won't cover the damage. Homeowners insurance policies often exclude floods. You should take out a separate flood insurance policy if you live in a flood zone.
What are three things that could make home insurance go up?
There are a variety of things that could impact your home insurance rates. One of the main reasons is having an older house that requires some maintenance or upgrades. Your rates can increase by adding an attractive nuisance to your home. Your homeowners insurance premiums can increase if the insurance company believes you're at a higher risk of claiming poor maintenance or an increased chance of an accident. Similarly, you could have higher homeowners insurance premiums after making a claim.
What are the most costly claims?
Fire and lightning are the most costly home insurance claims. Fire can spread quickly and cause damage to your personal belongings as well as the structure of your home. The price to repair or replace the damaged items can build up quickly. Claims for either fire or lightning damage cost around $70,000 on average.
What are the five most common home insurance claims?
It's important to know what the most common home insurance claims are so that you can prepare for them. The five most common home insurance claims are wind, non-weather water, hail, weather-related water, and theft.
What is the most common type of claim?
The Insurance Information Institute (III) monitors homeowners insurance claims and the cost of those claims. According to the information from the Insurance Information Institute, 45.5% of homeowners insurance claims in 2020 were caused by wind and hail, amounting to roughly 1 in 35 homes.
What are the most common reasons a home insurance claim is denied?
There are many reasons why an insurer might deny a property damage claim. One of the most common reasons for a failed claim is errors in the claim paperwork. Typically, the error can be corrected and submitted to your insurance company again. Some other common reasons include: the damage being a result of wear and tear or you have insufficient insurance coverage.
How To Get Coverage for Common Home Insurance Claims
For many people, getting home insurance is a chore. They often find themselves in a situation where they want to buy home insurance but need to know what company to go with. This can be frustrating because you want to ensure you get the best deal possible.
View and compare insurance rates online by filling out our online request form. It's a quick and easy way to compare companies. You can even be connected with a homeowners insurance professional to answer any additional questions.