UPDATED: JUNE 19, 2023 | 3 MIN READ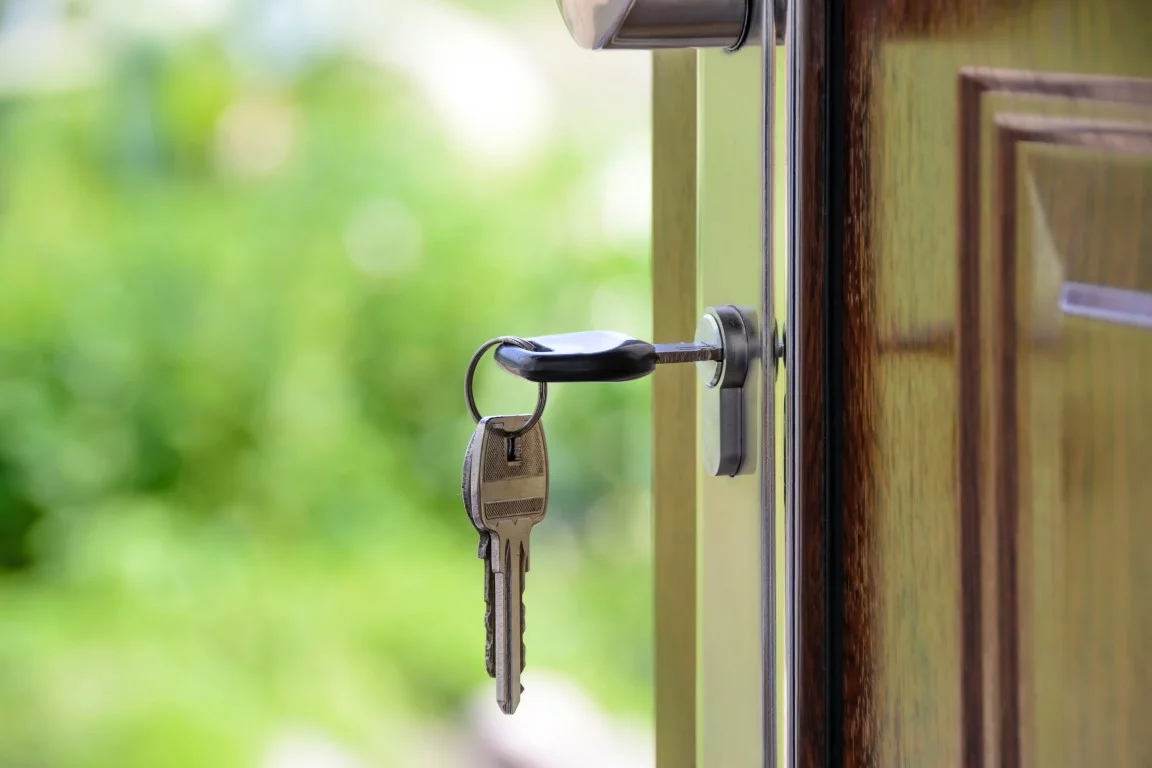 When you have purchased a home and are crossing off the checklist of what new homeowners must do, purchasing homeowner's insurance is one item. There are different types available, and the type that you need depends on what you plan to do with your property.
Are you planning on using the property as your primary residence or using it as an investment and having it as a rental property instead? If you are letting it out, consider a landlord's policy. If you own the home and will be living in it, you can get homeowners insurance.
What is Homeowners Insurance?
Homeowners insurance is the policy that covers you if you have a house and are planning on living there. It offers protection in case anything should happen to the home. It's worth noting that not all types of homeowners insurance cover everything, so you'll want to take a close look at what your plan includes before buying it.
You also may have access to homeowners insurance as long as more people live there than rent the space, for example, if you live there with a lodger.
Homeowners insurance is a type of insurance that protects your home from any incident that may occur from natural disasters, accidents, robberies, and more. This type of coverage is generally highly customizable, so homeowners can get a policy that best suits their circumstances.
Coverage varies between each insurer and plan, but there are a few common forms of coverage which are listed below.
Dwelling Coverage
Dwelling coverage protects the building and its contents from a covered peril. This includes risks like fire, wind, or hail damage. In some cases, this coverage also extends to the land on which your dwelling is built. Overall, dwelling coverage can be seen as the type of insurance that financially protects you from damage to the structure of your home.
Acts of Nature Coverage
This coverage covers all damage to a house that is a result of unexpected natural events. Unexpected natural disasters include, but are not limited to: hail storms, earthquakes, tornadoes, hurricanes, fire, and others.
This type of coverage offers protection against financial setbacks when it comes to repairing or replacing property that unforeseen events have damaged.
Loss of Income Coverage
If you lose your income, there's a chance that your home insurance policy may not be enough to cover any damages to your home. That's why it's important to purchase a home insurance policy that covers loss of income and have an emergency fund saved up in case of unforeseen circumstances.
Flood Coverage
A flood insurance policy is a type of insurance that protects the home from any direct damage in the case of a flood. Flooding can occur from natural causes or an incident within the home, but it will not be covered if it's a result of a sewer backup. Many homeowners insurance companies don't provide flood coverage outright, so you'll have to opt for the add-on. For more information, be sure to visit the National Flood Insurance Program website.
Legal Fee Coverage
If you are faced with a legal fees, your homeowners insurance may cover the expenses related. Legal disputes might include personal injury cases, contract disputes, and personal property loss/damage.
This clause may already be included in your contract, but if it isn't and you would like it to apply, please speak with your insurance provider to understand pricing and coverage.
What is Landlord Insurance?
Landlord Insurance protects your home from damage done to it by renters, but you can't purchase it if you are going to live in the home.
Landlord insurance may also offer protection against lost rental income, should anything happen to your property.
There are three different types of landlord insurance policies that you can choose from, with different coverage ranges: DP-1, DP-2, and DP-3.
The DP-1 Policies
DP-1 policies are the most basic policies, known as peril policies. The DP-1 policies are home insurance policies designed to cover specific perils, and what they cover depends on what you have agreed with your insurance provider. They only offer protection against specified covered losses.
The DP-1 policy is the least popular insurance policy for most landlords; however, it is the cheapest option. The DP-1 policy offers homeowners a cash value reimbursement, meaning they give you cash back for what you lost if your home is stolen or damaged by natural disasters.
These policies are not as expensive as the other policies on the market; therefore, they can save landlords a lot of money. However, they may not cover a lot of perils, costing landlords money in the long term.
The DP-2 Policies
DP-2 policies are similar to DP-1 policies but provide more coverage. They cover 16 risks vs. 10 with the DP-1 policy. They also offer replacement value for your damaged items rather than the cash market value.
The RCV is the price of a replacement for an item rather than the market value of the original. Having a replacement cost value (RCV) rather than an actual cash value (ACV) can help you save money in out-of-pocket expenses.
The DP-3 Policies
DP-3 policies are the most common and complete coverage available to landlords. This policy offers the most comprehensive coverage available and will pay out the cost of replacing lost or damaged property regardless of cause.
The policy doesn't only protect the home while it's rented but protects the home while it's vacant as well – providing year-round protection. This is an excellent choice for people who let out their property for short-term rentals, such as Airbnb users. It can also be suitable for your vacant property in between long-term rentals.
Comparing Homeowners Insurance and Landlord Insurance
When buying a home, you have to choose the appropriate insurance. If you bought a home to rent out, get landlord insurance. And if you consider doing that as a vacation rental, consider a vacation rental insurance policy instead.
If you plan on using the home for yourself (either full-time or part-time), it's recommended that you purchase homeowners insurance policies.
They cover the same perils, more or less, but there are other things to consider before purchasing. However, there are two main differences to note: liability and personal property coverage.
Liability Coverage
Homeowners personal liability coverage protects the homeowner in case someone gets hurt at your home. It prevents you from paying for it out of your pocket if there's ever any legal dispute that stemmed from an injury at your home.
The liability protection portion of your homeowners insurance covers medical expenses related to any injuries sustained by a guest on your property.
Home insurance plans for homeowners often cover damages done by pets. This type of coverage is not available for landlords.
Personal Property Coverage
Homeowner policies offer various coverage options to protect your home and personal items. Personal property is covered but with varying levels of coverage depending on the policy. Personal property claims can be paid out in one of two ways: actual cash value or replacement cost.
Similar to other homeowners' options, the ACV value is a depreciated reimbursement based on the item's value at present. RCV is used to pay for the full, immediate replacement of the item.
Alternative Insurance Options To Aid Tenants
Landlord insurance policies don't normally cover tenant belongings. To protect the personal belongings of your renters, your renters need to obtain renters insurance.
This covers all property damage, whether due to a natural disaster, internal damage (such as water damage), or theft. The Insurance Information Institute states that floods and earthquakes are typically not covered, so renters may need to purchase additional policies for this.
FAQs
What is the difference between landlord insurance and homeowner insurance?
One of the key differences between landlord and homeowners insurance is that they are designed for different situations. Landlord insurance will cover things like loss of rental income.
Is landlord insurance a good idea?
Landlord insurance is usually a good idea if you use your home as an investment property by letting it out to tenants. It can cover
Will my landlord have to pay for any damage to the home that I caused?
No, typically, a landlord will not cover damage you cause to your rental property. Property owners will usually have insurance to cover damage caused by outside influences, such as water damage due to a storm. If you cause damage to the home you rent, you will need to cover this. It may be covered by your renter's insurance policy unless specified as an exclusion on your policy.
Should I get homeowner's insurance or landlord insurance?
Standard homeowners insurance is for people living on their property, whereas landlord insurance is best suited for people letting out their property to renters.
What are some possible benefits of landlord insurance?
Landlord insurance covers risks associated with the building itself. Coverage also typically protects other structures relating to the building, such as detached garages and any fences or similar. Policies may also offer liability insurance for protection if someone is injured while living on your property.
What is a landlord insurance policy?
Rental property insurance, also known as landlord insurance, is the form of insurance for people who let out their homes to tenants.
What is a deductible?
A deductible is the amount of money you'll have to pay before your insurance provider begins to pay out. After this, your insurance policy will cover the costs incurred up to the coverage limit specified in your policy.
What is the difference between tenant and landlord insurance?
Tenant insurance is what you need if you're a tenant renting your home. Landlord insurance is what you need as a landlord to protect your property.
What is the price of landlord insurance?
The cost of landlord insurance varies depending on your policy type. It also may vary depending on whether you need specific short-term or long-term rental coverage.
How to Get Homeowners or Landlord Insurance
Firstly, you need to decide what level of insurance coverage you need and if you need to customize the policy with any additional coverages on top of what is typically offered.
Next, you'll want to compare insurance quotes. This can be done either by speaking to a variety of insurance agents or by using an online tool.
It's essential not just to choose the cheapest policy, as this may not be suitable for your circumstances. Instead, compare like for like and make sure you get the best deal available.