UPDATED: APRIL 27, 2023 | 3 MIN READ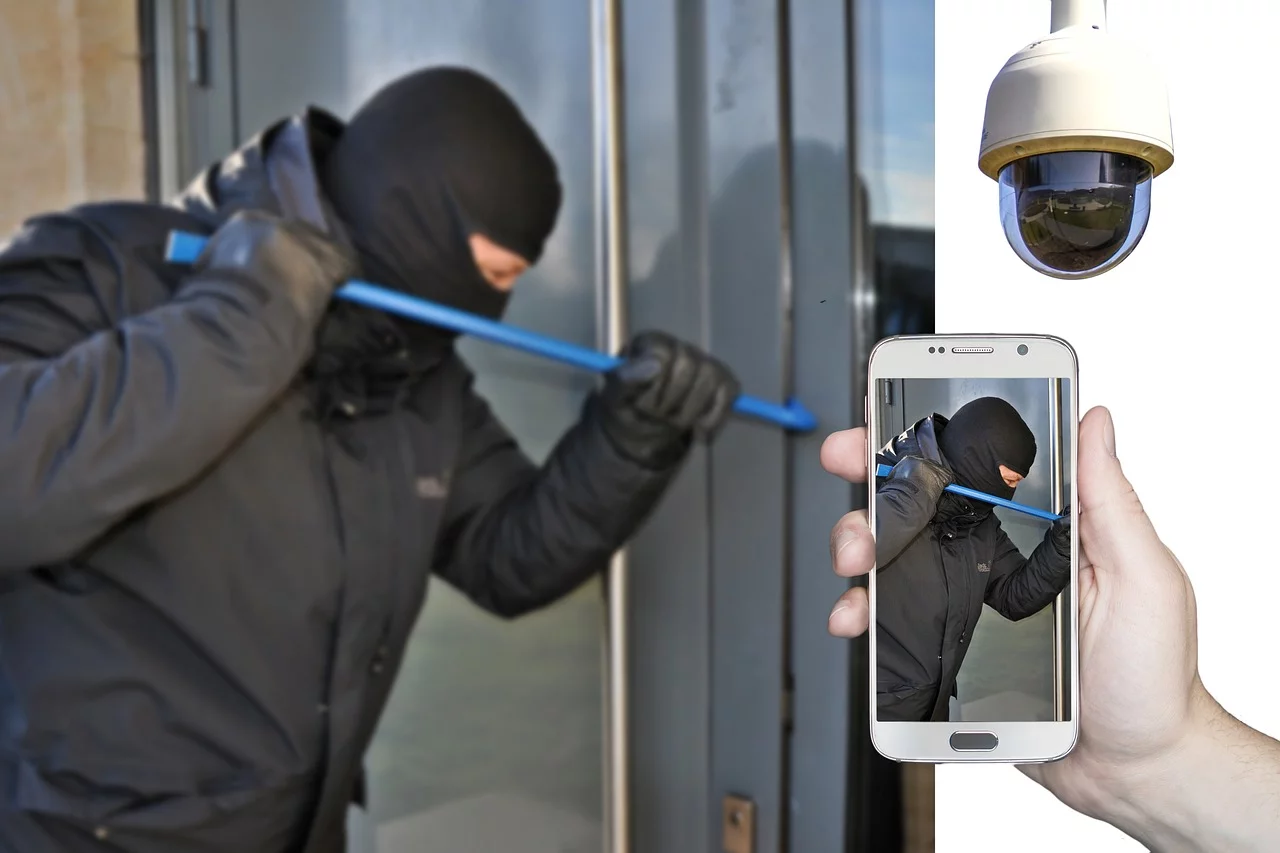 A standard homeowners insurance policy covers personal property theft inside and outside your home. If someone steals your personal belongings from a hotel room or your home, homeowners insurance helps replace stolen items. A homeowners insurance policy's coverage includes vandalism and paying for repairs if someone breaks into the home.
Homeowners insurance coverage for theft
Homeowners insurance coverage includes your valuables if stolen from inside or outside your home. Your home insurance policy determines the amount you receive for your loss based on the loss settlement provisions.
You receive coverage if a theft happens in your home. Still, you also get coverage for theft in the following circumstances:
A guest's personal property was stolen: If you have a guest over and something is stolen, your dwelling coverage covers personal items from guests.
The theft happened away from home: If you're on vacation, and your luggage is stolen from your hotel, your insurer replaces your property. Off-premise coverage is capped at 10% of your personal property coverage limit.
Personal property stolen from your car: If your personal belongings are stolen from your vehicle, it's covered by homeowners insurance.
Theft from your child's dorm room: If your child is away at college and theft occurs, that might be covered by your homeowners insurance. However, they no longer have coverage if they move into off-campus housing.
How much coverage do I have for break-ins and theft?
Your coverage depends on the policy limits and the type of coverage you have. Your dwelling coverage and outside structures are straightforward, and your home insurance policy determines the amount you receive for your loss based on the loss settlement provisions.
The coverage limit for personal property is usually 50% to 70% of the dwelling coverage amount. If the Dwelling coverage has a value of $250,000 and your property coverage is 70%, your coverage is $175,000.
Sub-limits mean that you get coverage to a certain amount for specific items under personal property coverage. For example, jewelry might have a sub-limit of $1,700, and that's all you would receive despite the value of the jewelry. You can increase the amount depending on your insurer.
How do I file an insurance claim for break-ins and theft?
There are a few steps to take if you're the victim of a break-in and theft:
Report the crime: Your insurance company likely needs a police report from the incident before you make a claim.
Have emergency repairs done: If you have broken windows or a broken door, have it repaired immediately. Save your receipts to be reimbursed by your insurance company.
Take photos or video of damage: Videos and photos are a great way to document the things that were done to your home or where items were stolen. Many people already have a home inventory in case of a burglar.
File a theft claim with your insurer: Your insurance provider reviews your policy and depreciation, including insurance coverage, sub-limits, and deductibles.
What to provide your insurance agent in the event of theft
If you're a victim of theft, it's a good idea to provide your insurance provider with the following information about your valuable items:
The estimated value of your items, especially collectibles.
Where and when were your items purchased?
The brand and model of your item.
To verify the value of your stolen items, your insurance company might want the following:
Warranties
Photographs
Bank statements
Receipts
Credit card statements
Serial numbers
A home inventory is the best way to make a home insurance claim go as smoothly as possible. A good home inventory helps you keep track of your belongings and maximize your claim payout. There are also plenty of theft and break-in resources to help you financially.
Does homeowners insurance cover theft from a car?
Comprehensive coverage does cover break-in-related costs, including vehicle repairs. Your coverage covers audio equipment permanently installed in your car. With renters insurance, you have insurance for items stolen from your vehicle. It's always best to keep the receipts of your items within your home inventory.
When does homeowners insurance NOT cover theft?
Your standard homeowners policy might not cover theft in the following instances:
Theft committed by the insured: If you're the named insured. If you stage a robbery or steal items from someone in the home, your claim will likely be denied by your home insurance company, and you will face fraud charges.
Unreported theft: If your theft goes unreported or you wait 60+ days to submit a claim, your insurance might not reimburse you.
The theft occurred while you lived somewhere else: Suppose you lived somewhere else full-time for more than two months, and a burglary happens in an unoccupied home. In that case, your claim could be denied. If you're out of your home for extended periods, you might consider vacant and unoccupied homeowners insurance.
The theft occurred while your home was under construction: If your house is under construction and no one is living there, you might not have theft coverage.
Theft of campers, trailers, or watercraft NOT on your property: Your policy doesn't cover theft of campers, watercraft, or trailers, including motors or any furnishings inside.
Theft from a rental unit on your property: If you have a burglarized renter, your insurer won't replace their belongings. Their personal property is covered in their renters insurance policy.
FAQs
Does homeowners insurance cover loss from theft?
Yes, homeowners insurance coverage protects you against theft in your home.
What three things does homeowners insurance exclude?
Your standard homeowners insurance policy does not cover general wear and tear, termites, and mold.
Does insurance protect against theft?
Comprehensive coverage covers theft and the cost of repairs from a break-in.
Does property insurance include theft?
Personal property protection covers you from loss due to theft. If an intruder breaks in and steals valuables from your home or detached structures your coverage will protect your assets.
What does the word "theft" mean?
It's the act of stealing and removing personal property with the intent to deprive the rightful owner of it.
What is the problem with theft coverage?
If you don't lock your door and a burglary occurs, you may jeopardize your claim. Your insurer might feel as if you need to take reasonable steps to protect your insured assets.
What types of theft coverage does homeowners insurance include?
Homeowners insurance coverage includes your personal belongings stolen inside or outside of the home. Your coverage also applies if someone pick-pockets you in the street or steals from your garage.
What is the difference between "actual cash value" and "replacement cost"?
The difference between actual cash value and replacement cost is true cash value is based on the item's depreciated value. In contrast, replacement cost value doesn't account for depreciation.
Is theft coverage included in homeowners insurance?
Yes, your home insurance policy includes theft coverage.
What are some other names for theft?
Some other terms used to describe theft are stealing, robbery, burglary, larceny, and thievery.
How to Purchase Homeowners Insurance
Purchasing homeowners insurance is simple and easy. Ensuring you have the right coverage in case something happens is essential. We hope this article has helped you understand your options and how to deal with theft if it happens to you.
Suppose you're ready to get insurance quotes for your property. In that case, comparing rates is as simple as amounts vary by company.
Check out our online rate tool to compare rates and companies. You can also be connected with a licensed professional that specializes in home insurance