UPDATED: JULY 06, 2023 | 1 MIN READ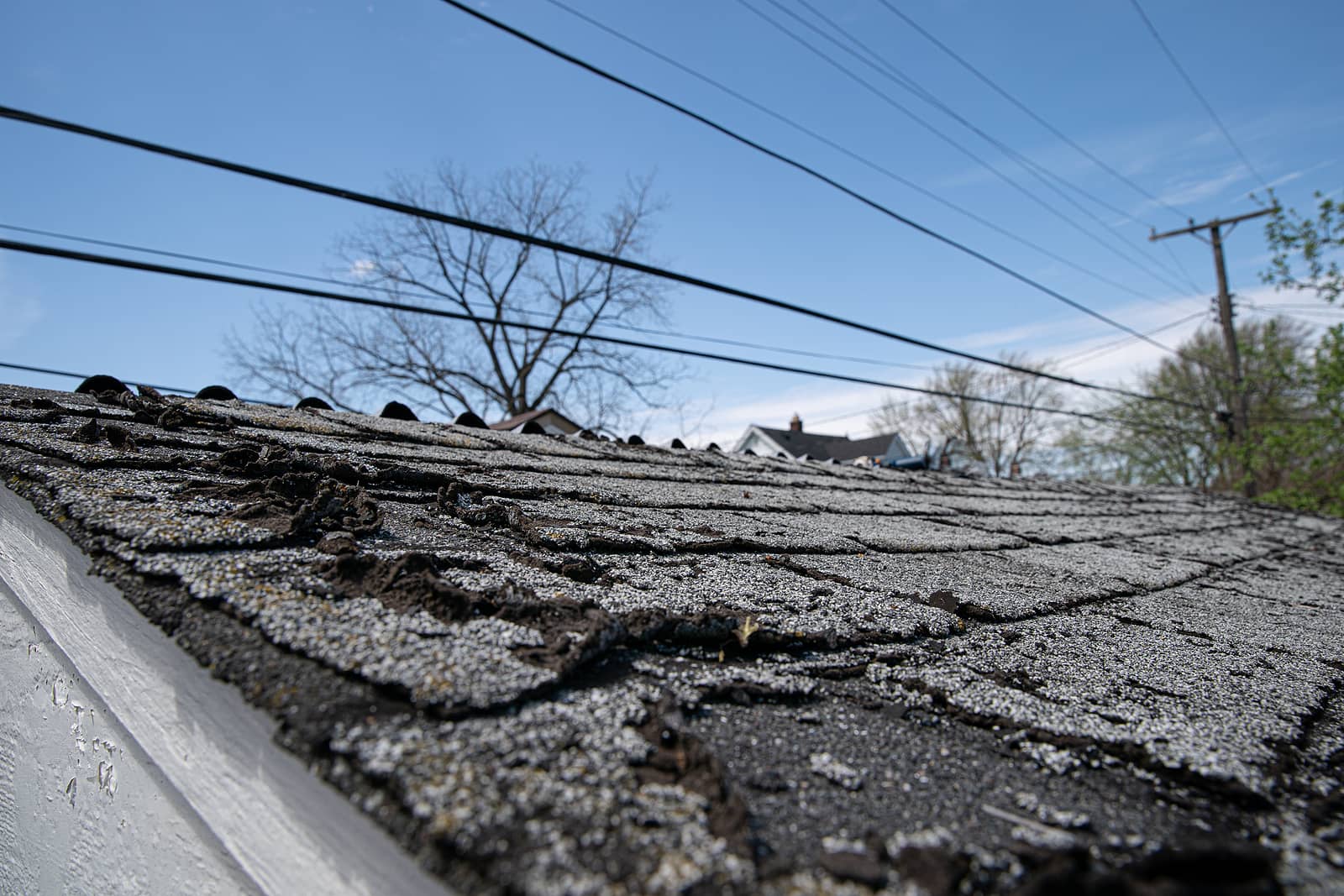 A roof is one of the most important parts of a building. It protects the interior and exterior of a building from water, snow, wind, and other elements. If you notice any damage or leaks on your roof or if it's been around for some time, you should take action as soon as possible.
Nothing is impossible in the real estate industry if you're serious enough about it and have appropriate financing in place. However, what about if the roof of the property is bad?
A bad roof can be one of the top reasons a deal doesn't go through. Of course, at the end of the day, you're the one who makes the final call, and your perspective will influence your decision. If you're uncomfortable with a roof that needs replacing, don't buy it! But if you're selling? You may find it difficult to sell your home without replacing the roof.
The roof is a major architectural feature of a home. It can impact the curb appeal and a potential buyer's first impression. Even if it looks fine, there could be damage lurking, and it is necessary to have it inspected by a professional.
Roofs are expensive investments. Those who buy homes with a roof will want to know if it needs repair before purchase. Those who sell homes may want to fix the roof before putting their property on the market but need to know they'll get a return on their investment.
What Does Having a "Bad Roof" Mean?
A "bad roof" is a term used by roofers to describe a roof that is not structurally sound. This can be caused by many things, such as improper installation or poor workmanship.
A bad roof can leak and cause water damage and structural problems. Homeowners must understand the difference between a bad roof and one that needs just some maintenance.
A roof leak will typically be identified by a leaky attic, water damage near the house's eaves, or cracks in the ceiling below windows. Wind damage can cause roof leaks, too, as can missing shingles.
Roof from a Buyer's Point of View
The purchase of a home is one of the largest financial decisions someone will make in their lifetime. The mortgage process should be taken seriously and handled cautiously by those in the market buying a home.
When buying a house, you should seek the advice of a professional home inspector. Most real estate contracts allow buyers to have a roof inspection before they close.
The inspector is the primary line of defense for a homeowner. They are the only person who will spend hours looking at the structure from different angles and cross-checking their findings with codes and knowledge of building design, materials, and construction.
If the inspector finds problems in your roof, you must get an estimate for a repaired or replacement roof. The report will include useful information about potential roof issues, so ensure you have it assessed by a reliable roofing contractor.
You should always look for reviews when looking for a reputable roofing company. You can also ask if they have experience with high-profile or difficult jobs. You should also be wary of any contractor that tries to sell you the most expensive replacement first.
With those details and a written estimate, you can negotiate prices and repairs with the seller. You can either have them do the repairs or offer a lower sale price to cover you when you've done some of the work yourself.
If you're financing your house, the roof's age matters – a too-old roof may well be a deal-breaker for your mortgage lender.
The Federal Housing Administration (FHA) is a federal agency that insures mortgages for low and moderate-income borrowers, including first-time buyers.
The home must meet minimum property and financial requirements to qualify for an FHA loan. One of these requirements is that the house's roof needs at least two years before replacement.
If there is any damage to the roof, you could be denied homeowner insurance and be unable to get a mortgage for your new house.
Roofs from a Seller's Point of View
If a seller isn't confident of recouping their investment via future sale price, then it is often difficult for them to justify buying a new roof. This can leave you caught between getting a roof replacement or sticking with the bad condition of your roof.
Homeowners in many states are required by law to disclose to new prospective buyers if there is any kind of roof damage. If they don't and the buyer finds out later, they can sue the homeowner for fraud. The seller has to disclose any material facts that could affect the price or value of their home.
A new roof can be expensive and difficult to find, but it's also a key factor in selling your house.
Replacing a roof with new roofing design materials can be a structural improvement and a selling point.
When choosing a new roof, homeowners should consider what material best suits their needs. Roofs can be made more energy and cost-efficient and may even enhance the property value of your home.
Using new roofing materials like steel or energy-efficient roofing, as well as colors that fit with your home's design and offer various choices, is an easy way to spruce up your roof. A metal roof or new shingle roof can do wonders for the resale value of your home.
If you'd rather not spend cash on a home, you won't be living in it. You could work with cash buyers. In a seller's market in a good location, you may find some takers, even with a bad roof.
Homeowners Insurance Coverage With A Bad Roof
A bad roof could be a deal-breaker for your home insurance company.
Once you buy a house, you become responsible for the roof for any damage, even if it was missed in the inspection. Homeowner's insurance companies see roofs as the source of excessive claims and consider this high-risk insurance. If the roof fails, the losses could be dramatic.
Does Homeowners Insurance Cover a Damaged Roof?
Whether or not your insurance covers roof repairs depends on several factors, including whether or not the damage is due to an accident or a general lack of maintenance.
The age of your roof matters when it comes to buying a home insurance policy. The trend with insurance companies today is not to accept new policies on homes with roofs towards the end of their lifespans, 15 to 20 years old, without an inspection report.
A 20-year-old roof, for example, may have unseen issues that can lead to a higher risk of a home insurance claim. Some will only insure for actual cash value rather than replacement cost. This means you'll only get the depreciated value of the roof.
Others will charge high insurance rates for older roofs—the amount of wear and tear on roofing matters.
Once you put a new roof on, normal insurance coverage can be restored, but you will be on the hook for the repair.
FAQs
What is the average cost of homeowners insurance with a bad roof?
This will depend on your specific roof. Flat roofs and gable roofs tend to withstand windstorms better than hip roofs, and therefore you may find your insurance premiums lower if you have one of those roofs. However, you'll still be looking at 10-50% higher premiums for your homeowners insurance policy than if your roof was not damaged.
Can you sell a house with a bad roof?
The answer is yes. A house with a bad roof can still be sold. Many factors go into selling a house, but the roof is only one of them. Sometimes the buyer will be willing to overlook this issue and purchase the house, especially if it's in a desirable location. However, you may have to lower the price of your house if it has a damaged roof.
What type of insurance does a homeowner need if they have a bad roof?
High-risk insurance is the home insurance policy you'll need if you have a bad roof. However, it often does not provide as much protection as insurance would if you had a 'good' roof. It also typically costs more.
How to Get Homeowners Insurance with a Bad Roof
A roof is a vital part of a house. Without one, you wouldn't have a place to live. It's important to keep up with your roof and ensure it's in good condition. If you have a bad roof, you might need to replace it.
The most important thing about homeowners insurance is that it protects your investment in the property that you live in. That's why you need to ensure that your roof is insured in case you need to make a roof claim.
Compare rates before taking out a home insurance policy to check that you find the best price for your circumstances.
Related Articles: