UPDATED: JUNE 02, 2023 | 2 MIN READ
If you need car insurance as a high-risk driver, consider SafeAuto insurance for state minimum liability coverage. Here is everything you need to know about SafeAuto insurance and its coverage options.
About SafeAuto
Founded in 1993, SafeAuto is an insurance company specializing in nonstandard car insurance. With its headquarters in Columbus, Ohio, SafeAuto is available in 28 states. The insurer bills itself as the "leading provider in state minimum car insurance," as it's affordable for high-risk drivers, such as those with a poor driving record, low credit score, or other factors.
Ron Davies is the CEO of SafeAuto and a former Allstate executive. In 2021, Allstate acquired SafeAuto through its subsidiary, National General.
Satisfaction ratings
BBB Rating: A+
Consumer Reports Rating: N/A
JD Power Rating: N/A
AM Best Rating: N/A
SafeAuto pros and cons
PROS
Reasonable rates for high-risk drivers

SR-22 insurance available

SR-22 insurance available

Customer service is available 24/7
CONS
Only available in 19 states

It can be expensive if not a high-risk driver

Higher than usual complaints
Full SafeAuto car insurance review
SafeAuto features an A+ rating from the Better Business Bureau but isn't BBB-accredited. Most consumer complaints are billing and payment related, with customers unhappy with the payment process. Other SafeAuto complaints concern problems filing a claim. Trustpilot ratings put the company at a 3.3/5 with nearly 4,700 reviews. SafeAuto's NIAC rating is 7.61, with nine times the customer complaints compared to other auto insurers.
Car insurance policies offered through SafeAuto
SafeAuto doesn't offer as robust coverage options as other car insurance companies. Its primary focus is state minimum car insurance or liability-only coverage.
Types of coverage offered by SafeAuto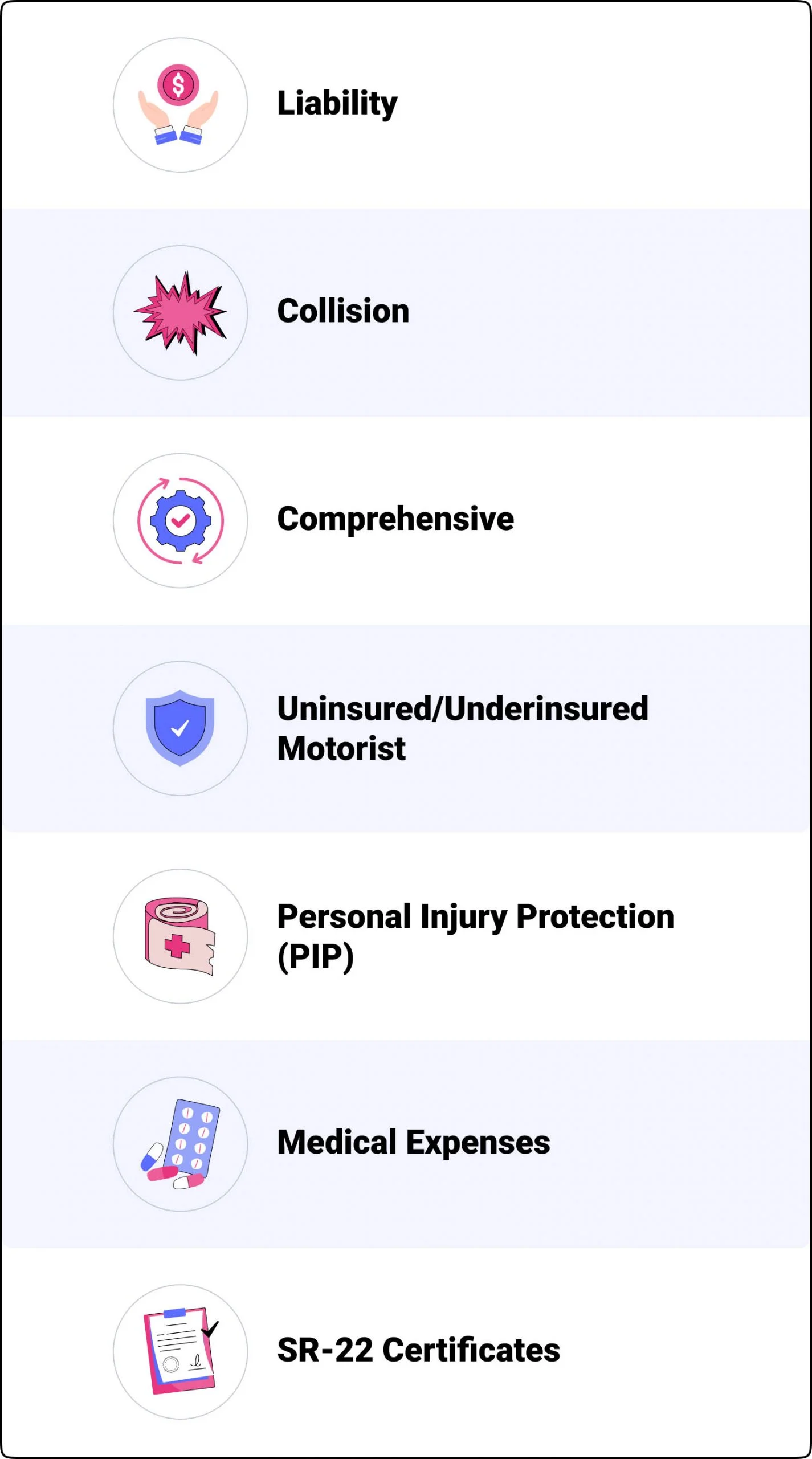 Liability: If you cause a car accident, liability coverage helps pay for the other driver's costs, including vehicle repairs and bodily injury.
Collision: Collision insurance helps with costs associated with damage to your car, such as from a car accident or if someone hits your parked car. It also applies if you collide with a stationary object, such as a telephone pole or fence.
Comprehensive: Comprehensive insurance coverage covers events such as theft, natural disaster, animal collision, and other incidents that affect your car.
Uninsured/underinsured motorist: When you're in an accident with an uninsured driver, this coverage helps with repair bills and medical costs.
Personal injury protection (PIP): Customers in no-fault insurance states can purchase PIP coverage for medical expenses.
Medical expenses: Medical expenses address car accidents that end in injury and cover the costs up to the policy's stated limits.
SR-22: if your state needs proof of insurance with an SR-22, SafeAuto can provide and submit the form to your Department of Motor Vehicles (DMV).
Upgrades and addons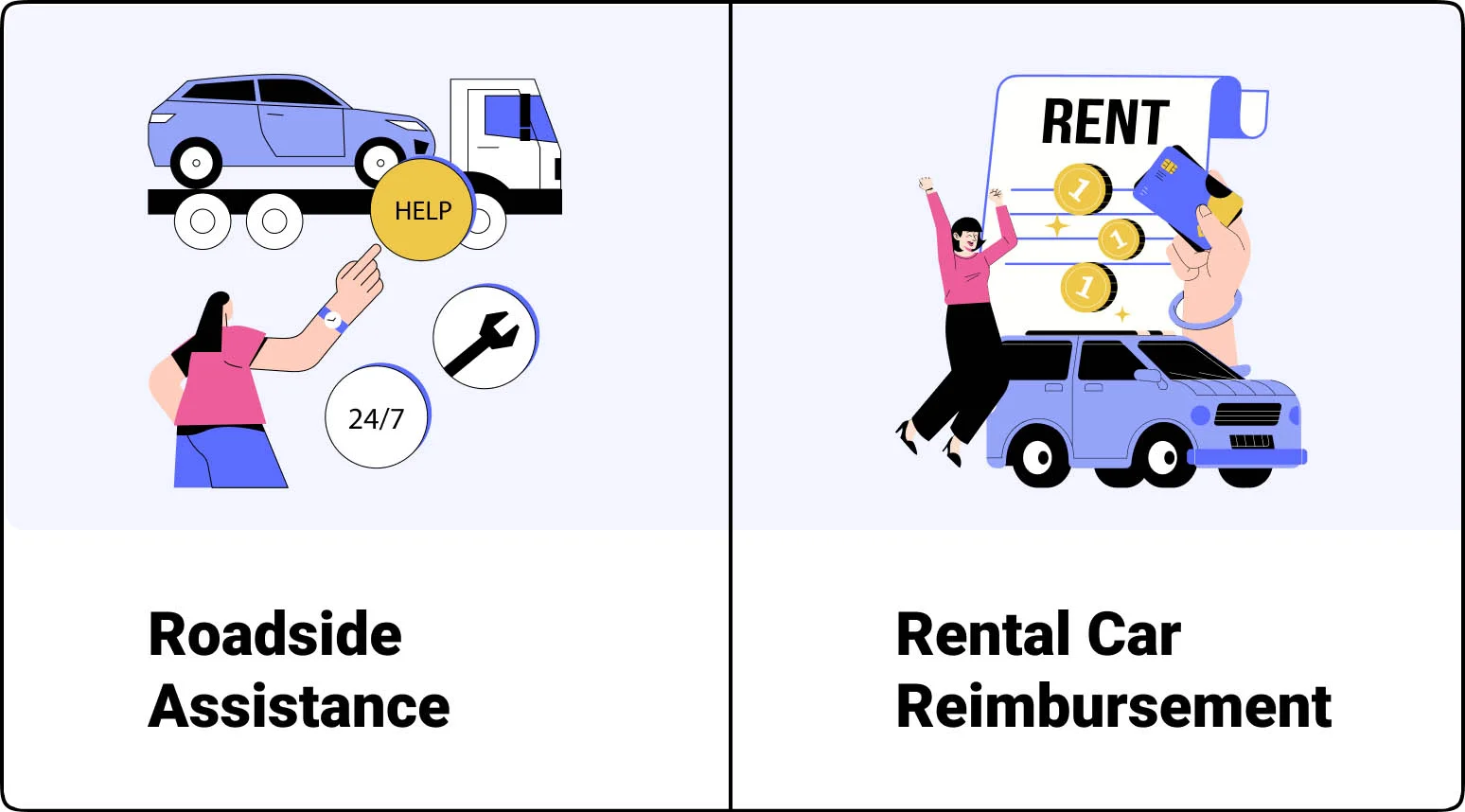 SafeAuto includes add-on coverage such as:
Roadside assistance: If you need roadside help, this coverage is for towing and labor for emergencies such as lockouts, a dead battery, and flat tires.
Rental car reimbursement: If your car is in the shop for repairs after a covered accident, SafeAuto helps with the cost of a rental vehicle. (varies by state)
SafeAuto's available discounts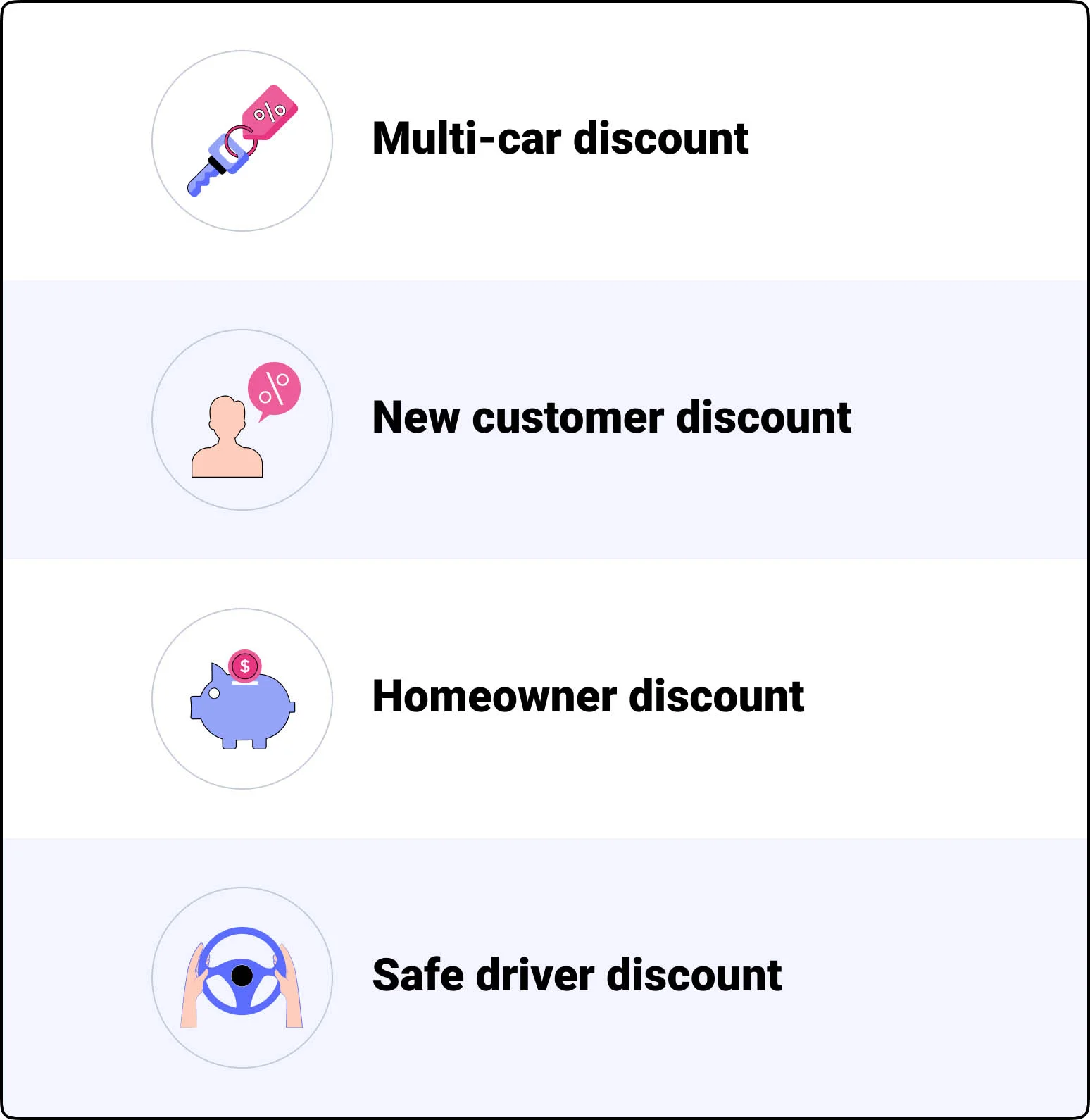 SafeAuto offers insurance discounts comparable to other insurance carriers. These discounts vary by state and may include the following:
Multi-car discount: SafeAuto customers save when they have more than one car on their policy.
New customer: You might qualify for a discount when you switch to SafeAuto from your current insurance provider.
Homeowner: Customers can qualify for a discount with SafeAuto if they own a home.
Safe driver: Drivers without a ticket or accident for at least 12 months may qualify for a 25% discount.
Special programs available through SafeAuto
SafeAuto has limited special programs. The only special program some customers can access is:
Pay-as-you-go: Available through the company Hugo, California, and Illinois drivers only pay liability insurance rates for the days they drive.
What you need to apply for a SafeAuto policy
Below is the information you need to have on hand for a quick, accurate quote.
Name: The carrier needs the name and birth date of all licensed drivers on the policy.
Address: Coverage from SafeAuto is available in certain states, so your address will determine if you're eligible.
VIN: Your Vehicle Identification Number appears on your car's windshield and auto owner's manual.
Email: Entering your email address lets you save and retrieve your insurance quote when needed.
FAQs
Is SafeAuto owned by Allstate?
Yes. Allstate acquired SafeAuto in 2021 through an Allstate subsidiary, National General. SafeAuto still operates under the same name.
Where is SafeAuto headquarters?
SafeAuto's headquarters are in Columbus, Ohio. The insurance company also features two brick-and-mortar locations in Columbus.
What states is SafeAuto in?
SafeAuto offers auto insurance coverage in Alabama, Arizona, California, Colorado, Florida, Georgia, Illinois, Indiana, Kansas, Kentucky, Louisiana, Maryland, Michigan, Minnesota, Mississippi, Missouri, New Jersey, New York, North Carolina, Ohio, Oklahoma, Pennsylvania, South Carolina, Tennessee, Texas, Virginia, and Wisconsin.
Does SafeAuto have an app?
Yes. SafeAuto features a mobile app where customers can access their policy information, retrieve their insurance card, update coverage, and make payments. The SafeAuto app also features 24/7 customer support.
Does SafeAuto have a cancellation fee?
Yes. Customers who cancel their SafeAuto insurance policy have a $25 cancellation fee. Paid-in-full customers receive a refund, with the months of coverage, and SafeAuto deducts for any months they use.
Compare SafeAuto auto insurance policies
SafeAuto may offer you affordable rates as a high-risk driver or if you need SR-22 coverage. However, if you want the best car insurance rates, don't sign up with SafeAuto immediately. Use our online quote tool to compare rates between SafeAuto and other companies. You only need a zip code to start, so see how you can save today.