UPDATED: DECEMBER 01, 2022 | 1 MIN READ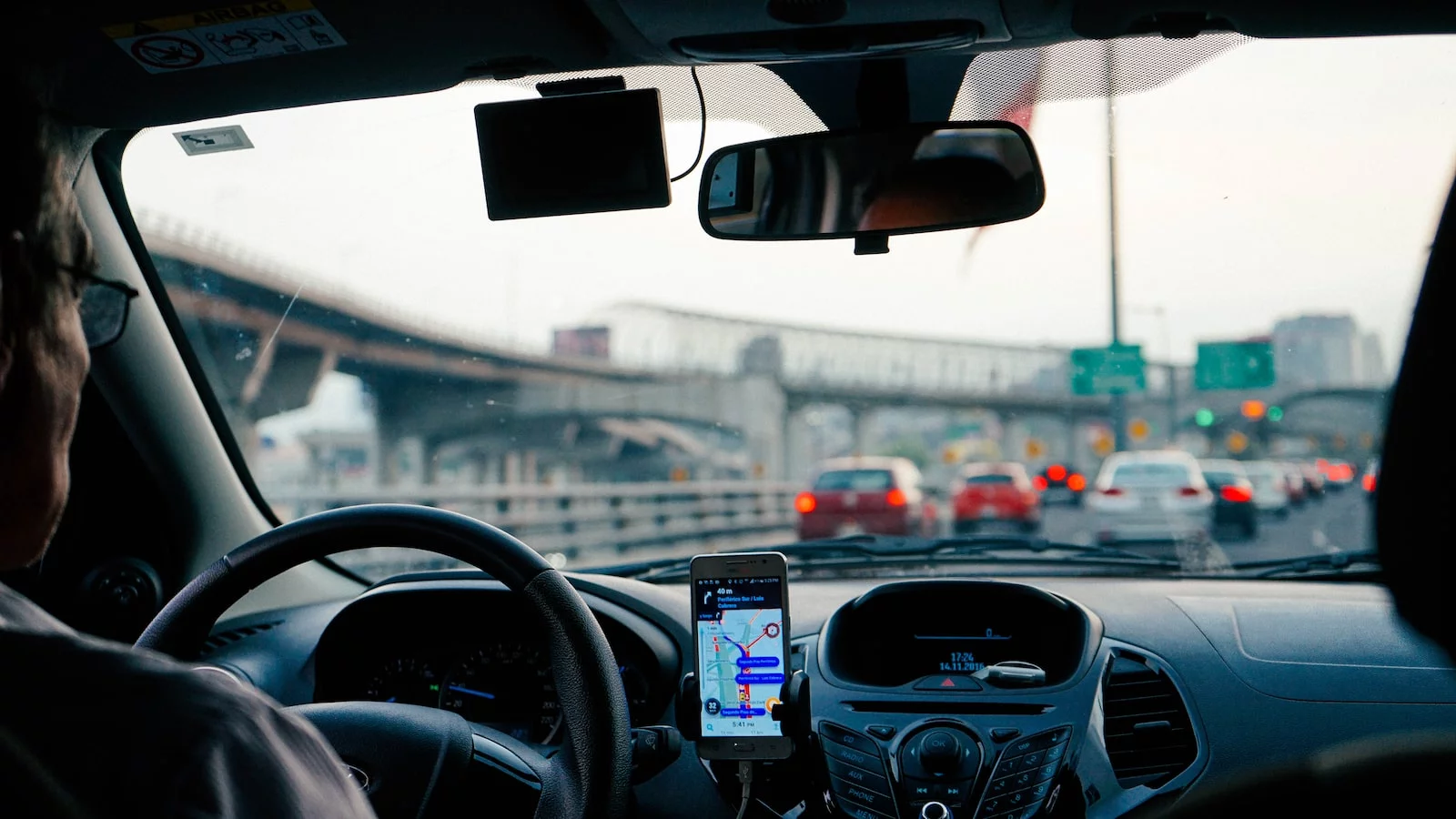 In Connecticut, you must have liability insurance and an amount of uninsured motorist coverage, depending on your classification. The law requires all drivers to show proof of coverage when requested by law enforcement officials.
Connecticut car insurance minimum requirements
Minimum Liability Coverage: 25/50/25
Uninsured/Underinsured Motorist Coverage (Bodily Injury)

$25,000 bodily injury per person


$50,000 bodily injury per accident


$25,000 property damage per accident

$25,000 per person


$50,000 per accident
When you finance or lease your car, it's important to protect the lender or the leasing company. This is why they might require physical damage coverage.
Liability coverage in Connecticut
In Connecticut, all drivers have to carry liability insurance. If you're in an at-fault accident, it pays for the other person's lost wages or medical expenses.
Liability coverage also includes property damage. This pays for vehicle damage sustained in the accident.
State-mandated auto insurance limits you should know
Insurance limits are a measure of how much an auto insurer will pay if you make a claim against your policy.
The minimum required auto insurance in Connecticut is 25/50/25. This reflects the requirement for bodily injury per person, bodily injury per accident, and property damage per accident.
The per-person limit is the total amount of compensation available for any person you harm in a car accident.
The maximum compensation amount for injuries to all people awarded in any one accident is called the per-accident limit.
The total amount covered for physical damage caused by you to another individual's property in an at-fault accident is the property damage limit.
Are Connecticut's minimum requirements providing enough coverage?
While Connecticut's mandatory car insurance coverage is on par with most other states, some holes will leave you vulnerable. Your liability limits can quickly be exhausted, and medical costs may eat up all $25K per person if an accident occurs.
Because of this, you should consider increasing your liability coverage limits. It doesn't cost much more and will protect you and your assets.
Penalties for driving without proof of insurance in Connecticut
You face fines and license suspension if you're in Connecticut and don't have proper proof of auto insurance.
This offense's fine can range between $100 to $1,000. If it's your first conviction, you face a one-month license suspension. You face a license suspension for up to six months if it's not your first conviction.
Additional penalties and fees:
Pay $175 for license and registration reinstatement fees
Face a reinstatement fee of $200 for drivers who canceled their insurance
Pay a $50 fine for not having proof of insurance
Connecticut's optional car insurance coverage
In Connecticut, you must have liability and uninsured motorist coverages to drive legally. However, other options can provide additional protection for your car insurance needs.
Comprehensive: Comprehensive car insurance helps protect you from any damage that may be done to your vehicle. This type of coverage typically covers physical damages, with the exception of collision claims against other objects, such as animals.
Collision coverage: If you're in an accident with another vehicle or something else, this policy will help cover the cost of repairs on whatever was damaged during that incident.
Loan/Lease coverage: The best way to protect yourself from the risk of depreciation is by ensuring that your vehicle has what's known as loan lease payoff coverage. This coverage will pay you in case anything happens with regard to the value of your vehicle, whether it's higher or lower than what it was when originally purchased.
Medical payments: Medical payments are made to cover any medical bills or funeral expenses you incur up until the policy limits (usually between $5k and $10k). This coverage is provided regardless of who is at fault.
Rental car reimbursement: rental car reimbursement will cover the cost of a rental up to the limits of your plan if your vehicle is not driveable.
Roadside assistance: When you find yourself broken down on the highway, this coverage can typically help with towing and fixing flats. Though specifics will vary by insurance company or policy.
Why it's important to follow Connecticut car insurance laws and requirements
If you want to stay out of legal trouble, carrying the right amount of car insurance in Connecticut is a must. Not only will it protect your vehicle from financial loss due to an accident, but it also ensures that there are no claims against any assets for damages caused.
How much does the minimum car insurance cost in Connecticut?
The cost of your car insurance in Connecticut will vary depending on a number of factors, including age and credit history. Where you live also has an impact, with premiums being higher.
GEICO has the lowest minimum liability cost in Connecticut, with State Farm falling behind. However, these rates can change depending on where you live in the state. You may find that Progressive may be cheaper in your area than GEICO.
Cheapest minimum liability car insurance in Connecticut
Minimum car insurance requirement in Connecticut when leasing a car
Connecticut drivers leasing cars need more than just basic auto insurance coverage – and the lender has something to say about it. To protect their assets, most dealers in Connecticut require car lessees to have physical damage insurance (which includes both comprehensive and collision).
You'll also want a full-coverage policy that meets or exceeds your dealer's liability standards of 100/300/50 for the best protection.
FAQs
How much is the average price of a car insurance policy in CT?
Connecticut residents are typically shelling out $1,400+ each year for car insurance – but the average cost of a minimum coverage policy is nearly 40% less at just $880.
Is car insurance required in Connecticut?
Connecticut has strict requirements for motorists, mandating that all vehicles must be insured. Those not in compliance face severe consequences. This includes fines and suspension of their license or registration.
Does insurance follow the car or driver in Connecticut?
In Connecticut, your car insurance protection travels with you wherever the vehicle goes. That means that if someone else is driving and they cause an accident while in possession of your ride, then their medical or repair costs will be covered under your policy.
Can you get insurance without a license in Connecticut?
Finding car insurance without a license may seem daunting, but it's an achievable goal. Exploring your options with independent agents and regional insurers might be the best way to ensure you get the coverage needed while navigating licensing issues.
Is PIP coverage required in Connecticut?
Connecticut drivers can add an extra layer of protection to their car insurance with personal injury protection (PIP) coverage. This additional coverage can help relieve financial burden in unfortunate situations by providing medical assistance for you and your passengers if injured – regardless of who was at fault.
Does Connecticut allow for diminished value compensation after an accident?
If you've been in an accident and your car's value has diminished, filing a claim with Connecticut authorities may help put some money back into your pocket. Be sure to submit the application within two years of the incident, as compensation won't be available if it was caused by something other than a collision or if you were uninsured at fault.
Does Connecticut require CARCO inspections?
No, Connecticut does not require CARCO inspections for auto owners.
Get Coverage That Meets Connecticut's Car Insurance Requirments
That's it in a nutshell – Connecticut requires liability insurance and motorist coverage for all drivers, and proof of this coverage must be shown when requested.
If you have any questions about what type of coverage you need or how to go about getting it, please don't hesitate to contact us. Our team is happy to help get you the insurance that best suits your needs. All you have to do is give us a call or complete our online rate form.