UPDATED: DECEMBER 15, 2022 | 3 MIN READ
Connecticut car insurance rates are based on many factors, such as the type of coverage you're looking for, driving record, age, and the vehicle you're driving. We're here to help walk you through the process, but it's always best to contact an agent to get a more accurate quote based on your experience. Connecticut car insurance is typically higher than the national average.
Best Connecticut Car Insurance Companies
Connecticut has many great car insurance options that offer excellent customer service and affordable rates. Below are some of your options.
Cheapest Connecticut Car Insurance Company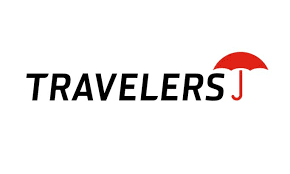 Travelers has the cheapest car insurance in Connecticut. The minimum average rates are $123 for liability-only car insurance.
Of course, the company also offers full-coverage and a range of add-on coverages.
Connecticut Car Insurance Company With the Best Customer Service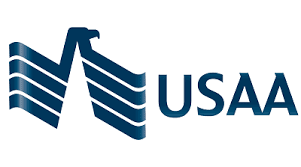 The top two insurance companies in Connecticut that offer excellent customer service are USAA and Amica. USAA scored 887 out of 1000 in J.D. Powers' 2021 U.S. Auto Insurance Study. However, USAA is only available to military members and their families. Amica received 867 out of 1,000 and is well-known for its claims and customer satisfaction.
Connecticut Car Insurance With the Best Premium-Reducing Programs

GEICO has great car insurance in Connecticut for those that are looking for lower premiums. They offer great discounts that lower the premiums. They have the lowest average premium of $1,071.
Company With the Best Discounts

Progressive is the best company for discounts such as teen drivers, homeowners, continuous insurance, and Snapshot. Their yearly premium is higher than most at $2,573, but there are plenty of discounts to bring down the cost.
Local and Regional Auto Insurance Carriers In Connecticut
There are some good options in Connecticut if you'd rather insure your vehicle through a local or regional carrier.
Amica Insurance
Amica is the oldest mutual insurer of automobiles in the country. The company's automobile policy offers Connecticut drivers collision coverage for damage to the vehicle and comprehensive coverage, which reimburses drivers for damage that isn't the result of a collision with another car.
You can select other coverages, such as medical payments, personal injury protection, property damage, uninsured/underinsured motorist bodily injury, and uninsured/underinsured property damage. Amica gives Connecticut motorists discounts for loyalty, bundling, multiple cars, defensive driving training, and for a good driving record.
Cincinnati Insurance
Cincinnati Insurance Company serves Connecticut drivers by offering collision coverage, comprehensive coverage, personal injury protection, property damage, and uninsured/underinsured motorist coverage.
The company allows you to combine all your auto insurance needs on a single policy, which also means you deal with one renewal date and only pay one bill.
Connecticut drivers throughout the state can earn discounts if they have safe driving records, are honors students, are students away from home, own or lease multiple vehicles on the same policy, or choose higher deductibles.
Erie Insurance
Erie Insurance offers Connecticut drivers bodily injury liability, property damage liability, uninsured motorist bodily injury, and underinsured/uninsured motorist property damage. If you need special coverage, like personal item reimbursement, locksmith services, or 24-hour roadside assistance, you can add them to your main policy.
Erie's Rate Lock® feature means that the company won't change your rates even if you have a claim, and discounts are available for loyalty and safe driving records.
Connecticut Insurance Demographics
Connecticut demographics play a large part in the car insurance rates you receive. These are some of the demographics that are considered:
Crime Rates: The violent crime rate in Connecticut is 227 per 100,000 residents. They had the fourth highest crime-rate decrease in the country.
Average Household Income: The average household income is $115,337. The median household income is $79,855.
Median Age Range: The median age range is 41.2 years of age.
Education: The percentage of residents in Connecticut that have at least some college education is 49.7%
Common Risk Factors In Connecticut
Common risk factors that increase car insurance rates and classify you as a high-risk driver in Connecticut are:
Speeding
Racing
Reckless driving
Distracted driving
At-Fault accidents
Property damage
Auto Insurance Laws In Connecticut
If you're a resident of Connecticut, there are certain laws regarding driving a vehicle. Connecticut laws require you to have car insurance, or you face penalties, and fines if you drive without a license.
What are the minimum car insurance requirements in Connecticut?
Connecticut car insurance laws require that drivers have the following coverage:
A minimum of $25,000 per accident in property damage liability coverage
A minimum of $25,000 per person and $50,000 per accident in bodily injury liability coverage
A minimum of $25,000 per person and $50,000 per accident in uninsured motorist coverage
Am I required to carry uninsured motorist coverage in Connecticut?
Yes. Without insurance, you face fines and penalties. For a first offense, there are fines and suspension of license. A second penalty means jail time.
Connecticut SR-22 and FR-44 policies
An SR-22 is a legal requirement for anyone with a DUI conviction, an at-fault collision, driving without insurance, or driving with a suspended license. It's a form issued by your insurance company to ensure you're insured. Unfortunately, it's not always possible to find cheap SR-22 insurance.
Is Connecticut a no-fault state?
Connecticut is a tort state. If you're in an accident that's your fault, you're responsible for the other driver's property damage, and medical bills. Your insurer covers the cost of your damages up to your coverage limit. Without insurance, you pay for everything out of pocket.
What happens if my vehicle isn't properly insured in Connecticut?
There are strict Connecticut car insurance laws. The penalties for driving without insurance include:
$100-1,000 fine for the driver
Up to a $500 fine and up to 3 months in jail
One month suspension of license and registration for a first offense
Six months suspension of license and registration for second offenses.
You require an SR-22 insurance form to reinstate your license at a cost of $175
Does Connecticut accept digital insurance cards?
Yes. Connecticut allows you to show proof of insurance digitally.
How Much Does Car Insurance In Connecticut Cost?
The cost of car insurance depends on many different factors. Some of those factors include the city that you live in, the insurance company that you choose, gender, age, credit score, and driving record.
Average Cost of Car Insurance By City
The cost of your car insurance depends on the city you live in, as it varies from city to city.
| City | Average Connecticut Car Insurance Cost | Difference From Connecticut Average |
| --- | --- | --- |
| Bridgeport | $2,364 | 28% |
| Hartford | $2,395 | 30% |
| New Haven | $2,324 | 26% |
| Stamford | $1,938 | 5% |
| Waterbury | $2,236 | 21% |
Average Cost of Car Insurance By Company
The cost of the average car insurance depends on the insurer you choose. Not all insurance companies are created equal.
| Car Insurance Company | Average Full-Coverage Premium (Annually) |
| --- | --- |
| GEICO | $1,071 |
| Amica | $1,216 |
| USAA | $1,264 |
| State Farm | $1,477 |
Average Cost of Car Insurance By Age
Depending on your age, you might be able to get lower car insurance rates. Younger drivers typically pay more than experienced drivers for auto insurance in Connecticut.
| Age | Average Full-Coverage Premium (Annually) |
| --- | --- |
| Age 16 | $2,927 |
| Age 18 | $6,666 |
| Age 20 | $4,410 |
| Age 25 | $2,074 |
| Age 30 | $1,790 |
| Age 40 | $1,845 |
| Age 50 | $1,506 |
| Age 60 | $1,469 |
| Age 70 | $1,738 |
Average Cost of Car Insurance By Gender
Sometimes your gender affects your car insurance rates, not in all states, but certainly, there is some difference in Connecticut.
| | Average Full-Coverage Premium (Annually) |
| --- | --- |
| Male | $1,503.04 |
| Female | $1,475.88 |
Average Cost of Car Insurance By Credit Score
Insurers check credit scores to determine how reliable clients are. Trends suggest that a solid credit score means you're a dependable driver. For example, a driver with excellent credit saves up to $1,476 in Connecticut.
| | Poor | Average | Good | Excellent |
| --- | --- | --- | --- | --- |
| National Average | $3,002 | $1,907 | $1,771 | $1,556 |
| Connecticut | $2,810 | $2,330 | $1,930 | $1,335 |
Average Cost of Car Insurance By Driving Record
Your driving record is certainly a consideration when getting a car insurance quote. Good drivers always get better rates than bad drivers.
| Driving Incident | Average Full-Coverage Premium (Annually) |
| --- | --- |
| Clean Driving Record | $1,041 |
| Speeding Ticket | $1,920 |
| Accident | $2,250 |
| DUI/DWI | $2,745 |
What Optional Connecticut Auto Insurance Coverages Should You Consider?
​​​​These are a few of the optional coverages available to you:
Medical payments
Roadside assistance
Glass coverage
Rental car coverage
What Auto Insurance Discounts To Look For In Connecticut
There are many different discounts available depending on your age and driving record. There are also discounts for how long you've been a driver and for teens. Ask your insurer if you qualify for safe driving discounts or multiple vehicle discounts.
FAQs
How much is car insurance a month in CT?
Geico is one of the cheapest car insurance in Connecticut at $1,324 annually.
Is Connecticut car insurance expensive?
Yes, Connecticut car insurance is expensive. It's more than the U.S. average by 8.2%.
What auto insurance is required in Connecticut?
As a driver, you must have property damage liability coverage, uninsured motorist coverage, and bodily injury liability coverage.
Is car insurance cheaper in NY or CT?
Car insurance isn't cheaper in New York than in Connecticut. On average, Connecticut car insurance rates are $801 per year cheaper than New York.
How much is car insurance for an 18-year-old in Connecticut?
Car insurance in Connecticut for an 18-year-old is about $5,785 yearly.
How To Find the Best Car Insurance In Connecticut
Finding the best car insurance in Connecticut has never been easier. Get several quotes so you can compare rates with our online quote tool.