UPDATED: JUNE 14, 2023 | 1 MIN READ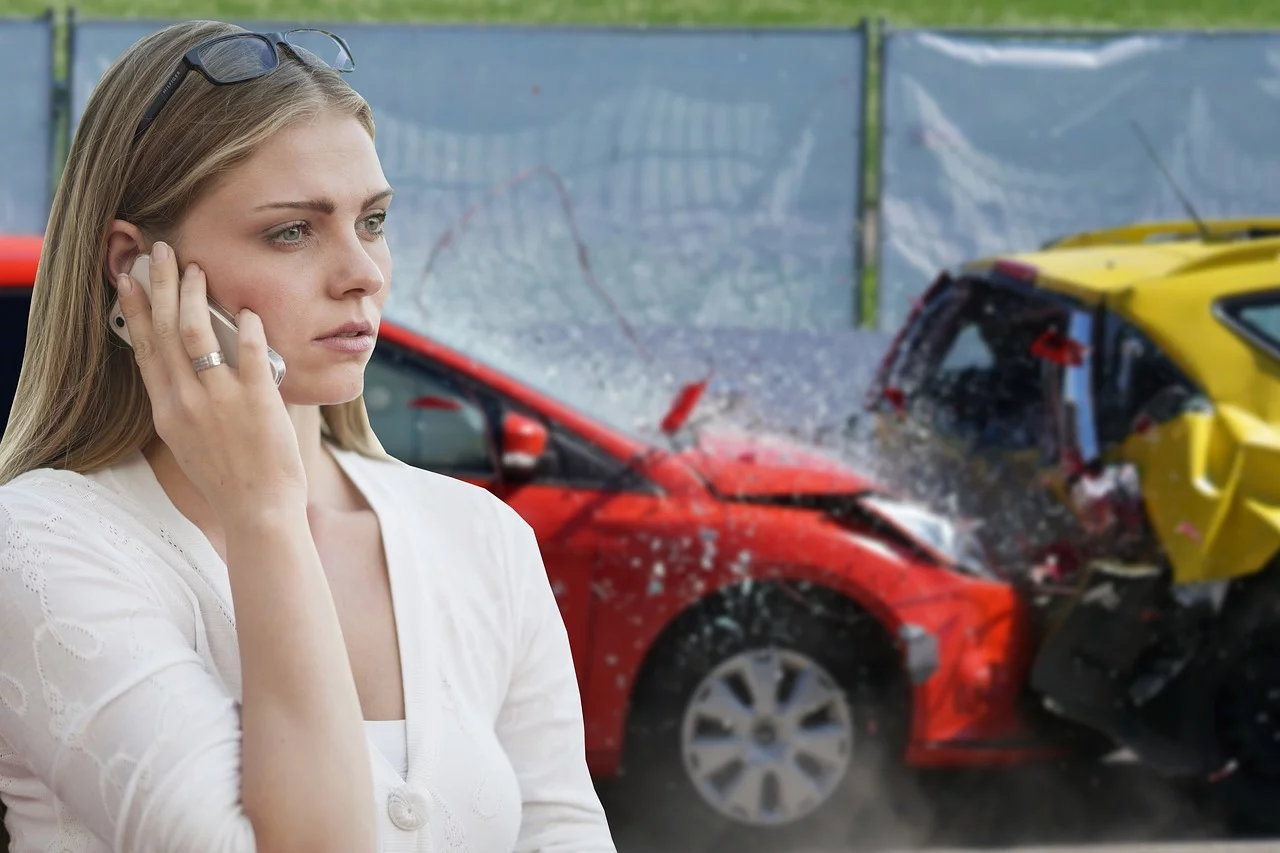 Drivers in New Jersey are required to follow all state laws when it comes to getting behind the steering wheel. Some of these requirements include carrying proper car insurance coverage to help ensure you keep other motorists safe in the event of a car accident. Below we'll review New Jersey's car insurance laws and requirements and potential penalties if you fail to carry adequate insurance coverage while on the road.
New Jersey car insurance minimum requirements
When you're ready to get on those New Jersey roads, you need to make sure you're adequately covered with, at least, the state's minimum required insurance limits. In New Jersey, motorists must carry personal injury protection and liability coverage. The state's minimum insurance requirements include the following limitations:
$15,000 for bodily injury liability coverage per person / $30,000 per accident for injuries
$5,000 In property damage coverage
$15,000 in personal injury protection (PIP) coverage per person
Of course, these are just the minimum state-required limits. Drivers can always choose even more coverage, such as uninsured motorists and comprehensive and collision coverage. In fact, in many cases, drivers who finance or lease a vehicle are often required to carry additional coverage per their lenders.
Liability coverage in New Jersey
All drivers in New Jersey need liability coverage while on the road. Liability insurance helps cover the costs of property damages or bodily injuries caused to other drivers when you're at fault in an auto accident. However, liability coverage doesn't cover your bodily injuries or any damages to your car.
State-mandated auto insurance limits you should know
Insurance limits are the maximum amounts auto insurers will pay on a car insurance claim. Each state may have different limits, but most categorize these limits into three different categories. New Jersey's auto insurance limits are commonly referred to as 15/30/5. Let's take a look at what exactly that means:
$15,000 bodily injury per person – This is the amount the insurer will pay for an individual you hurt in a car accident.
$30,000 bodily injury per accident – This is the maximum amount that insurers pay for injuries you cause in a car accident when more than one person is injured.
$5,000 property damage per accident – This is the maximum amount an insurer will contribute for any damages incurred in an accident caused by you.
The minimum required amount of PIP coverage in New Jersey are as follows:
$15,000 per person – The maximum amount insurers pay for anyone who's injured in a car accident in your vehicle, including yourself. Of course, you can increase this limit if you prefer.
Are New Jersey's minimum requirements providing enough coverage?
New Jersey's minimum insurance requirements may be enough coverage to remain legal and on the road. But are these coverages enough for your personal needs?
Compared to other states within the country, New Jersey's requirements rank pretty low, despite the additional requirements, such as PIP, compared to other states. If you have assets you'd like to protect, New Jersey's minimum insurance requirements aren't generally recommended.
Coverage limits that may be appropriate for some won't be suitable for all. Budgets vary, and additional coverage limits will increase your insurance premium rates. For those individuals who wish to be protected if they cause an accident or someone else causes an accident, you may consider increasing your current coverage limits or adding optional coverages.
Penalties for driving without proof of insurance in New Jersey
Since New Jersey requires drivers to carry auto insurance coverage, you must ensure coverage to avoid severe penalties. If you're pulled over by law enforcement and are found guilty of driving without car insurance in New Jersey, you could face the following consequences:
Fines between $300 – $1,000.
Driver's license suspension
You may need to forfeit your right to drive a vehicle for one year.
Community service that a judge determines.
Jail time for up to 14 days.
Community service for up to 30 days.
New Jersey's optional car insurance coverage
While New Jersey requires many coverages to remain legal, it doesn't cover all types of coverages. In addition to liability, uninsured/underinsured motorist, and PIP coverages, most insurers allow you to add even more protection to your policy. Some of the most popular options available include the following:
Loan/lease payoff coverage: This type of coverage is commonly referred to as gap coverage. Gap coverage helps cover cost differences between what you owe and the vehicle's value.
Comprehensive coverage: This helps cover the costs of car damages when you're not involved in a collision with another vehicle. So, if your car sustains damage from a weather-related event, theft, or vandalism, this is the coverage that kicks in to pay.
Collision coverage: This protection helps cover the costs of damage resulting from a collision with a car or stationary object.
Roadside assistance coverage: Commonly known as towing and labor coverage helps policyholders when cars break down, they need a tow, or they have a dead battery or flat tire.
Rental car reimbursement: When you can't use your car, this insurance coverage helps cover the expense of a rental car until your repairs are complete.
Increased PIP coverage: You can always increase your PIP coverage by creasing your limits.
Death coverage: If you should pass away due to a car accident, death benefits will allow your family member to receive continued benefits of your policy.
Extended medical coverage: You can purchase additional medical expense coverage.
Loss of income coverage: If you can't work following a car accident, loss of income coverage provides temporary income that you'd otherwise be without.
Funeral coverage: This funeral expense coverage adds to your PIP coverage if you or a passenger passes away in a car accident.
CARCO inspections in New Jersey
CARCO inspections are necessary for only five states within the country. This inspection confirms that your car exists and that the condition of your car's mileage, accessories, options, and more exist and are in good running order.
The inspector will take pictures of your vehicle and will then generate a report which will be sent to your insurer. The state requires CARCO inspections when drivers want to buy comprehensive collision coverage. The inspections aren't too time-consuming and, in fact, only take an average of 15 minutes to complete.
Do I have to pay for a CARCO inspection?
When you get your inspection for your vehicle, you'll need to take it to one of the car inspection locations. And while this may sound stressful, don't fret about coming up with funds to complete this. New Jersey drivers aren't required to pay for CARCO inspections, making these inspections free of charge to drivers.
What paperwork is required?
Drivers aren't required to bring in any paperwork to complete their CARCO inspection. However, you could bring any paperwork related to your car. You will, however, need to provide the name of your insurance company when you complete your inspection.
Where do I go for a CARCO inspection?
New Jersey has various inspection locations throughout the state. The best way to determine the closest site to you is to check CARCO's website, which will provide a zip code locator. Once you find your nearest location, you can schedule your appointment.
Why it's important to follow New Jersey car insurance laws and requirements
Ensuring you follow New Jersey's car insurance laws and requirements is essential. Not only is insurance coverage mandatory to have in the state, but it's necessary for your protection.
When you're involved in a car accident and have no insurance, it could easily land you in a mound of legal fines, community service, and much more. Thankfully, it's easy to add even more coverage to your policy to ensure you're well-protected.
How much does minimum car insurance cost in New Jersey?
The minimum car insurance costs the average driver $500 each year. However, note that policy prices will range for each driver based on varying factors. These factors include some of the following:
Age
Make and model of the car
Your zip code
Your driving record
Credit score
Marital status
ETC.
Cheapest minimum liability car insurance in New Jersey
| | |
| --- | --- |
| Company | Monthly |
| GEICO | $42 |
| New Jersey Manufacturers | $64 |
| Allstate | $69 |
| Amica Mutual | $73 |
| Progressive | $73 |
Minimum car insurance requirement in New Jersey when leasing a car
Even though New Jersey only makes drivers carry liability coverage, it doesn't mean your leasing company won't require additional coverage on top of liability insurance. Most car leasing companies do require another set of insurance limit requirements. Most companies want drivers to have full car insurance, with a minimum of 100/300/100 liability coverage limits.
FAQs
What are the New Jersey auto insurance requirements?
The minimum car insurance requirement in New Jersey is $15,000/$30,000/$5,000. You can always increase your coverage limits if you want more car insurance.
Can someone drive my car if they are not on my insurance in NJ?
Yes, someone else can drive your car, even if not on your automobile insurance policy. If you let someone operate your car and they get into an accident, your car insurance acts as the primary insurance coverage. And if your friend has a car insurance company, their insurance will work as a second coverage.
What are the penalties for not having NJ car insurance?
Motorists who face penalties for not having car insurance could face several consequences. Drivers may have their licenses suspended, be required to serve community service, and face fines ranging between $300 and $1,000.
Is it illegal to drive without car insurance in New Jersey?
In New Jersey, it's illegal to drive without car insurance coverage. Residents can face many penalties, some requiring jail time if caught without insurance multiple times.
What is the New Jersey state law for car insurance coverage?
New Jersey's state law for car insurance coverage requires drivers to carry a minimum insurance amount. These limits include $15,000 in bodily injury liability per person, $30,000 in bodily injury liability per accident, and $5,000 in property damage liability.
Get Coverage That Meets New Jersey's Car Insurance Requirements
New Jersey motorists must ensure they get coverage to meet New Jersey's minimum Insurance requirements. When you're ready to find excellent motorist coverage at affordable rates, give our team of insurance agents a call. If you don't have time to call, complete our online form today, and get your free quote.
---
Related content:
---