UPDATED: AUGUST 07, 2023 | 1 MIN READ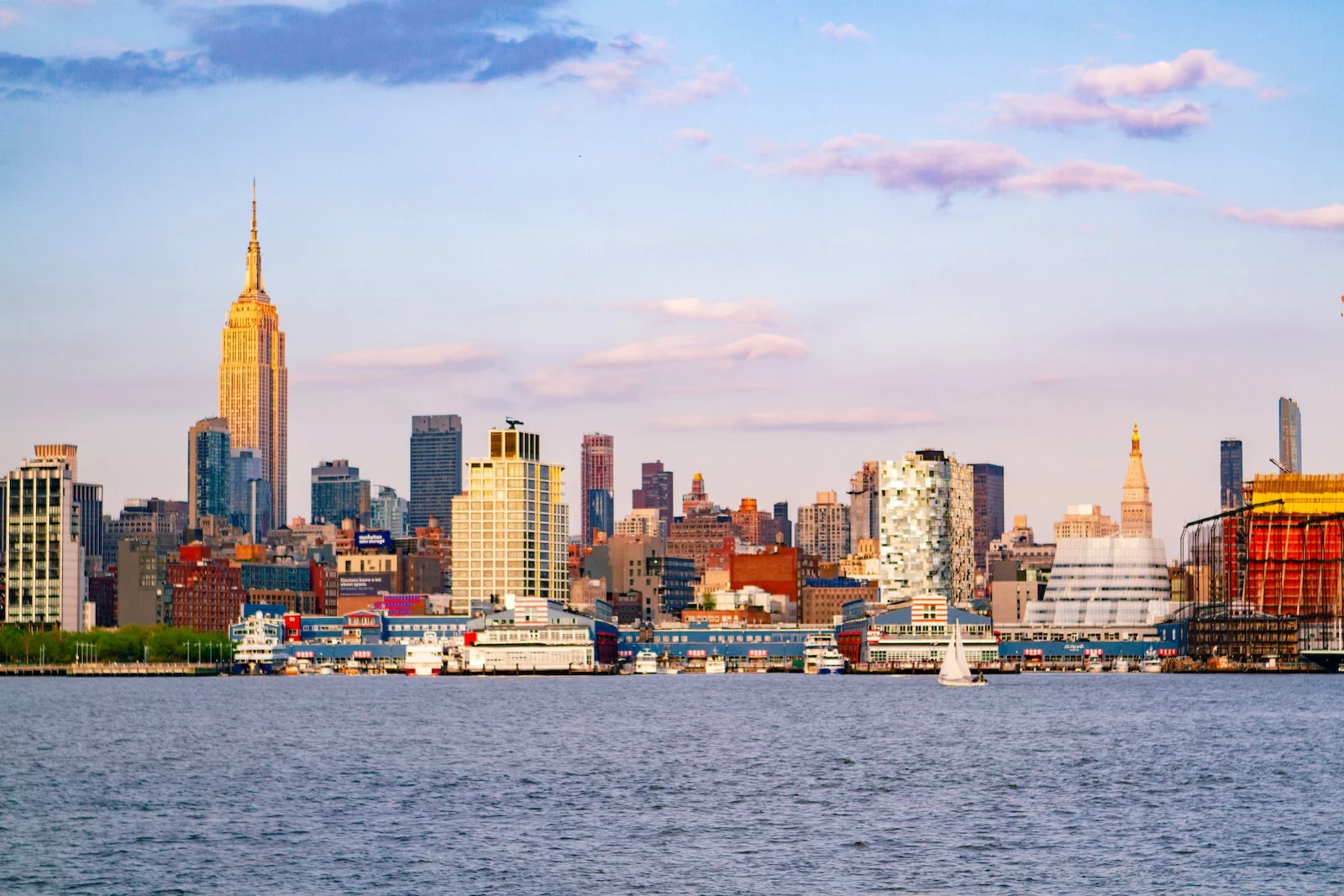 The most densely-populated state in the country, New Jersey, features car insurance rates 3% higher than the national average. If you want to drive in The Garden State, here's what you must know about New Jersey car insurance.
Best New Jersey Car Insurance Companies
It's not easy sifting through all of the New Jersey car insurance carriers, so we've made it easy on you. Using consumer data and market research, we're breaking down the best picks by price, service quality, and discounts.
Cheapest New Jersey Car Insurance Company
New Jersey has a variety of national and regional carriers. Still, when it comes to the cheapest car insurance, the choice is clear: GEICO. GEICO offers an average rate of $44 a month for minimum car insurance. Your rate may vary.
Company With the Best Customer Service
Affordable New Jersey car insurance needs excellent customer service; our research shows NJM wins that honor. NJM consistently wins high marks on the JD Power market surveys. Insurance customers overwhelmingly prefer NJM for their prompt response to claims and responsive service.
Company With the Best Premium-Reducing Programs
GEICO wins for discounts in the Garden State. Even if GEICO has fewer discounts for New Jersey car insurance than other insurers, it makes up for this with affordable rates, which may further lower with discounts. You can save up to 20% on your vehicle insurance in New Jersey.
Company With the Best Discounts
A home and auto insurance bundle help save on New Jersey car insurance costs. Several insurers offer bundling discounts, and the best in New Jersey is Progressive. You can save over 20% when you bundle your car insurance with a home, boat, or RV policy.
Local and Regional Car Insurance Carriers In New Jersey
Palisades Insurance
Palisade Insurance, now part of Plymouth Rock Assurance, is a leading car insurance provider for New Jersey residents. The merger brings over 35 years of quality auto insurance coverage options to New Jerseyites.
Coverage options for automobiles, collector cars, and motorcycles range from New Jersey's compulsory options, such as property damage liability, personal injury protection, uninsured motorists, and bodily injury liability, to valuable extras.
One feature Plymouth Rock Assurance offers, unlike other NJ auto insurers, is original equipment manufacturer (OEM) parts replacement, so your vehicle is just like it was before your accident.
The insurer also includes savings for claims-free history, safe driving, bundling, and driver improvement courses for ages 55+. Policyholders with teen drivers also save with the new driver family discount.
NJM Insurance
Regional carrier NJM Insurance boasts 100 years of personal auto insurance for New Jersey residents. Its coverage options apply to not only cars but also motorcycles, ATVs, and classic cars.
The ability to customize auto policies with increased limits and additional coverages makes it easy to protect your vehicle from bumper to bumper. NJM Insurance's collision and comprehensive coverage include limited pet coverage, transportation expenses, and new car replacement options.
Endorsements such as roadside assistance, gap insurance, and rideshare cover a variety of situations for drivers. NJM Insurance for new and current policyholders may include a multi-car discount, good student discount, and driving training discount.
Selective Insurance
Selective Insurance is an insurance carrier headquartered right in New Jersey. Drivers in the Garden State can choose from various coverages from Selective Insurance or opt for a comprehensive enhancement, The Selective Edge. This package includes pet injury coverage, roadside assistance, and key replacement.
Other enhancement options are accident forgiveness, diminishing deductible, newer car replacement, and Selective Replacement Cost, which pays for car replacement with the latest model on the market at the time of the loss. 
Selective Insurance features discounts for various anti-theft and safety features on your vehicle, a good payer discount, and a loss-free discount. You may also receive a discount if you insure a commercial car with Selective.
New Jersey Insurance Demographics
New Jersey sees around 90 million visitors yearly, meaning many people on the road. However, NJ car insurance companies also determine rates based on several demographic factors.
Crime Rates: New Jersey is among the top 10 safest states in the country. The state's vehicle theft and other crime rates are lower than the national average.
Average Household Income: The average annual household income for New Jersey sits at $126,695.
Median Age Range: New Jersey is older than other states, with a median age of 40. Children under 18 are 23% of the population, while 63% of residents are 18-64.
Education: New Jersey's population is well-educated. Not only do 2.3 million residents have a Bachelor's degree, but 13% of residents also have a Master's degree.
Common Risk Factors In New Jersey
While lush and green in the spring, New Jersey can be a hazard zone during the winter months. Freezing rain, sleet, snow, and occasional blizzards increase accident risks. The state also sees Nor'easters, which feature wind, snow, and waves capable of widespread damage.
Auto Insurance Laws In New Jersey
The laws for New Jersey vehicle insurance differ from other states. Here, the insurance follows the car, not the driver. Your car insurance policy must meet the state's minimum requirements, or you'll pay the price in penalties.
What are the minimum car insurance requirements in New Jersey?
New Jersey car insurance laws mandate liability insurance, Personal Injury Protection (PIP), and Uninsured Motorist Coverage (UM).
The liability limit required is $15,000/$30,000/$5,000, or $15,000 per person for an accident, and $30,000 total per accident. You must also have $5,000 in coverage for property damage. PIP requires $15,000 in coverage and $15,000 per person/$30,000 per accident for UM coverage.
Am I required to carry uninsured motorist coverage in New Jersey?
Yes. According to the state car insurance regulations, you must have $15,000 per person and $30,000 per accident in New Jersey. New Jersey has a fewer number of uninsured drivers due to this requirement.
New Jersey SR-22 policies
New Jersey requires drivers with violations to file an SR-22. An SR-22 is not a form of insurance but a document declaring you meet the state's minimum requirements for car insurance. It's proof of insurance that your insurer files. If you need an SR-22 in New Jersey, the state requires it for three years.
Is New Jersey a no-fault state?
Yes. New Jersey is a no-fault state. In the event of an accident, you use your insurance company to cover your medical bills. New Jersey requires PIP insurance to help mitigate these costs.
What happens if my vehicle isn't properly insured in New Jersey?
Driving your car without insurance in New Jersey is punishable by up to 14 days of jail time and a year-long license suspension. The court may sentence you to community service, plus impound your vehicle. Fines for the violation range from $300 – $1,500.
Does New Jersey accept digital insurance cards?
Yes. You may show electronic proof of insurance in New Jersey.
How Much Does Car Insurance In New Jersey Cost?
New Jersey car insurance costs $1,674 a year, about $200 more than the national average. Rates for car insurance depend on your age, gender, vehicle make/model, location, and other factors.
You may pay more for insurance if you live near the state's coastal areas, such as Elizabeth or Jersey City, while Trenton has the lowest rates. New Jersey's potential for extreme weather causes higher rates in some areas of the state.
Average Cost of Car Insurance By City
Living in a bustling part of New Jersey, you can expect to pay higher car insurance rates. Areas such as Newark, which is close to New York City, cost more car insurance. The same goes for coastal cities vulnerable to hurricanes and other severe weather.
| City | Average New Jersey Car Insurance Cost |
| --- | --- |
| Elizabeth | $2,580 |
| Jersey City | $2,375 |
| Newark | $2,685 |
| Paterson | $2,615 |
| Trenton | $1,785 |
Average Cost of Car Insurance By Company
On average, Progressive is the most expensive New Jersey car insurance company, with a premium of $1,785 a year. For the cheapest car insurance in the Garden State, Geico offers an average of $1,375.
Average Cost of Car Insurance By Age
Young drivers in New Jersey have high insurance rates due to increased accident risk. A 20-year-old driver may pay nearly $2,000 more than a 25-year-old.
| Age | Average Full-Coverage Premium (Annually) |
| --- | --- |
| Age 16 | $2,355 |
| Age 18 | $6,820 |
| Age 20 | $4,225 |
| Age 25 | $2,300 |
| Age 30 | $2,025 |
| Age 40 | $1,760 |
| Age 50 | $1,690 |
| Age 60 | $1,685 |
| Age 70 | $1,785 |
Average Cost of Car Insurance By Gender
New Jersey residents' insurance rates differ by gender, though the variance is usually less than $100.
| Gender | Average Full-Coverage Premium (Annually) |
| --- | --- |
| Male | $1,725 |
| Female | $1,795 |
Average Cost of Car Insurance By Credit Score
Most NJ car insurance companies charge you higher premiums if you have a lower credit score. Low credit drivers are more likely to file claims and declare losses. Poor credit may cause you to pay over $2,000 more than a driver with "great" scores.
| Credit Score | Average Premium (Annually) |
| --- | --- |
| Poor | $3,545 |
| Fair | $2,790 |
| Good | $2,225 |
| Very Good | $1,700 |
| Great | $1,335 |
Average Cost of Car Insurance By Driving Record
New Jersey drivers with clean driving records pay much lower rates on average than drivers with violations. Your record may show the violation for several years, which will keep your rates higher.
| Driving Incident | Average Full-Coverage Premium (Annually) | % Increase In Average Full-Coverage Premium |
| --- | --- | --- |
| Clean Driving Record | $1,895 | 8% |
| Speeding Ticket | $2,150 | 22% |
| Accident | $2,810 | 59% |
| DUI | $3,515 | 97% |
What Optional Insurance Coverages Should You Consider?
If you want to expand your protection, consider these New Jersey car insurance coverage options:
Collision – New Jersey roadways saw 270,000 crashes in 2019 alone. If your car's in a collision, Collision insurance helps pay for resulting damages and medical bills.
Gap Insurance – Gap Insurance covers the amount between your owed amount and the car's cash value if stolen or totaled for financed vehicles
Medical Payments – New Jersey has a higher rate of car accidents than the nation's average. Still, this coverage helps with medical bills for you and your passengers after an accident.
Auto Insurance Discounts
New Jersey car insurance discounts vary by company and other factors. Some savings may not be available in your location, so you're wise to shop around for the best offers. Typical discounts in NJ may include usage-based savings, discounts for vehicle features such as anti-theft devices, and discounts for taking a defensive driving course.
FAQs
How can I lower my car insurance in NJ?
For lower car insurance in New Jersey, shop for competitive rates. You may also increase your deductible or ask for eligible discounts.
How much is car insurance for a new driver in NJ?
A new driver in NJ should expect a rate of $200 to $500 a month, depending on their age and whether they have their policy.
How much is monthly car insurance in NJ?
The average monthly car insurance rate for NJ residents is around $160 a month. Your rate may vary.
How much is car insurance in NJ for a 21-year-old?
Rates will vary by provider. New Jersey drivers 21 years old pay an average of $1,700.
How much is car insurance for a 22-year-old in NJ?
The exact rate varies by company. The average car insurance rate for New Jersey residents 22 years old is around $1,380 a month.
How To Purchase Affordable New Jersey Car Insurance
Your New Jersey car insurance rate depends on age, gender, car, location, and other criteria. Start with online quotes for your car insurance. Then, see what insurer offers the best match for your needs.
---
Related content:
---