UPDATED: MARCH 14, 2023 | 2 MIN READ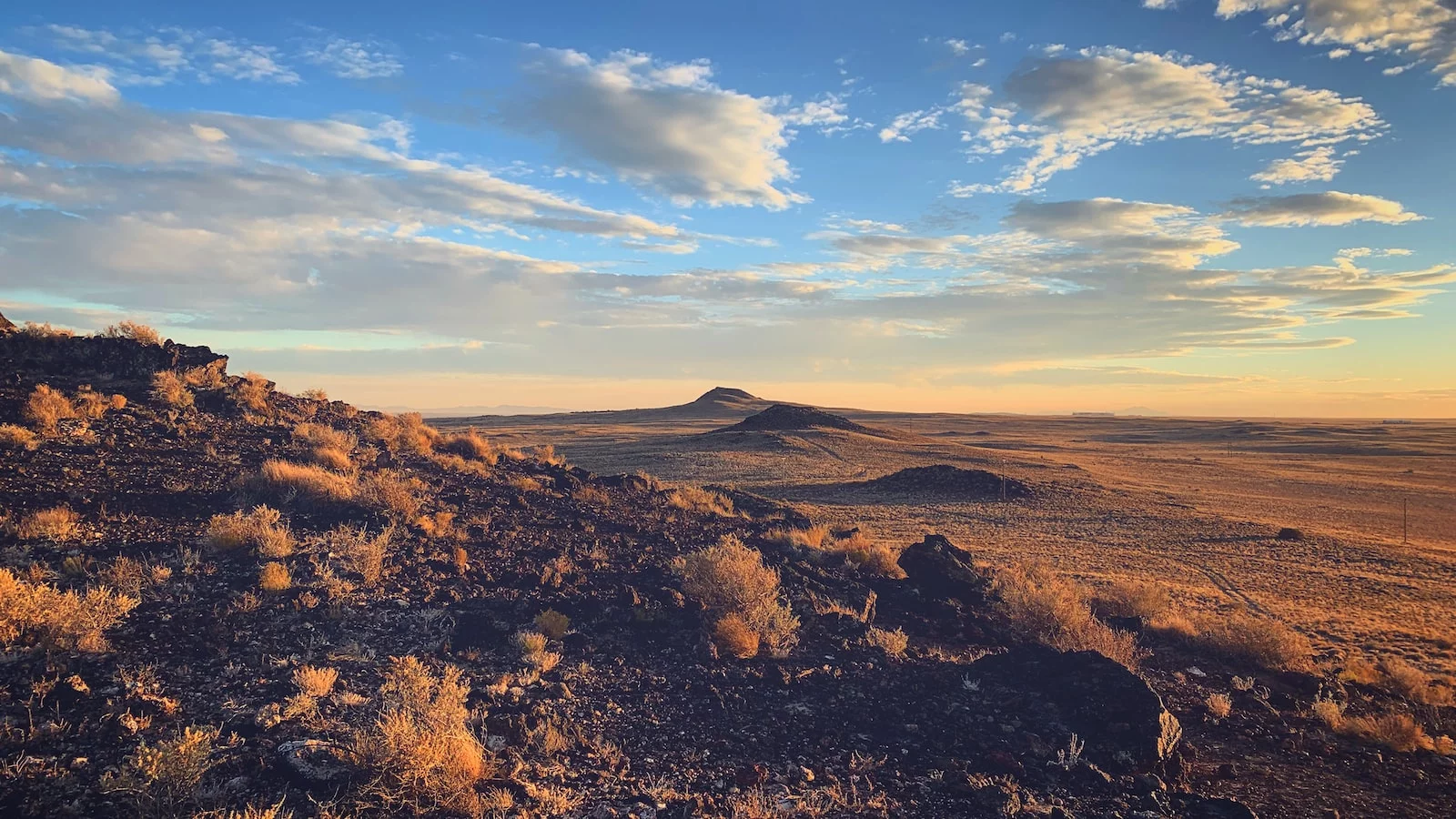 Car insurance costs in New Mexico can depend on many variables. And you may become confused by all the coverage types, deductibles, and rates which can be challenging to understand. This article explains all you need to know when purchasing car insurance in New Mexico.
Best New Mexico Car Insurance Companies
Finding the best car insurance to fit your needs as a driver doesn't always come down to price. Here are some of the best companies for car insurance in New Mexico. They are broken down by affordability, customer service, discounts, and more.
Cheapest New Mexico Car Insurance Company
State Farm is the cheapest car insurance company in New Mexico for minimum liability. The average is $328 yearly, less than the average of $550. State Farm is also the cheapest company for full coverage at just $983 on average yearly.
Company With the Best Customer Service
USAA is the best car insurance in New Mexico for customer service if you're a military family. It has a score of 863 with JD Power. The next best company for car insurance is American Family, with a JD Power score of 850 for customer satisfaction.
Company With the Best Premium-Reducing Programs
GEICO car insurance in New Mexico is an affordable and excellent option for first-time car owners. It also provides some of the best premium-reducing programs where you can bundle plans together for more savings. It also offers some of the best options for high-risk drivers.
Company With the Best Discounts
One thing you should look for when buying car insurance in New Mexico is the discounts the insurer offers. One of the best companies offering multiple discounts is Progressive. They provide savings for multi-policy, multi-car, continuous insurance, safe driver, good student, and homeowner discounts.
Local and Regional Car Insurance Carriers In New Mexico
Central Insurance
Founded in 1876, Central Insurance provides premium auto insurance to Albuquerque, Rio Rancho, Las Cruces, and Santa Fe drivers today.
The company's top insurance offering, the Central Signature Auto Policy, combines coverages for towing, transportation, rental cars, lease and loan, original equipment parts, and short-term replacement cost loss settlement.
Central Insurance has many discounts for timely payments, savings for teens who complete a safety course, credits for selecting a higher deductible or agreeing to e-billing, and up to 10 percent off your premium after ten years of customer loyalty.
Iowa Farm Bureau
Iowa Farm Bureau writes auto insurance policies in New Mexico through Farm Bureau Financial. Its coverage highlights include liability, collision, comprehensive, medical or no-fault, and uninsured and underinsured.
New Mexico drivers can also buy add-ons, such as replacement cost coverage for vehicles up to five years old. You can add emergency roadside assistance coverage for reliable help in all situations.
The company offers discounts on auto insurance rates if you sign up for Drivology, a device that collects information about your automobile and driving habits. Iowa Farm Bureau boasts exceptional customer service, with a claims satisfaction rate of over 90 percent.
Farmers Insurance
Farmers Insurance includes everything that a New Mexico driver needs to be safe on the road. Coverages include liability, collision, comprehensive, personal injury protection, medical payments, towing, rental car reimbursement, rideshare, and new car replacement coverage.
New Mexico drivers can expect many discounts, such as a new member discount, loyalty savings, a Five-Year-Accident-Free discount, rewards for using its Signal app, and a Multi-Policy discount.
Farmers Insurance gives customers discount opportunities, including savings for theft protection, customer loyalty, fire protection, claim-free, water protection, multi-policy, and a welcome discount.
New Mexico Insurance Demographics
The location provides demographics, which insurance companies examine when determining premium rates. Here are some demographics found in New Mexico:
Crime Rates: Violent crime in New Mexico has decreased to 7.8 incidents per 1,000 people (from 8.2). However, the state holds the second-highest crime right in the US, just behind Alaska.
Average Household Income: Only 4.1% of households in New Mexico are high-income. The average household income is $70,241.
Median Age Range: The median age in New Mexico is 37.2 years of age.
Education: 26% of adults in New Mexico have a bachelor's degree or higher. It has a higher percentage of adults without a high school diploma than the national average – 15.4% compared to 14.4%.
Common Risk Factors In New Mexico
Weather status is a factor in determining car insurance premiums. New Mexico's common natural disasters include floods, wildfires, extreme heat and droughts, tornadoes, landslides, winter, and severe storms.
Auto Insurance Laws In New Mexico
New Mexico requires a valid car insurance policy with minimum liability limits. It's illegal to drive without car insurance.
What are the minimum car insurance requirements in New Mexico?
New Mexico insurance law requires auto insurance coverage:
Bodily Injury: $25,000 per person/$50,000 per accident
Property Damage: $10,000 per accident
Uninsured Motorist Bodily Injury: $25,000 per person/$50,000 per accident.
Am I required to carry uninsured motorist coverage in New Mexico?
Uninsured/Underinsured motorist coverage is mandatory for all motorists in New Mexico. This coverage also covers hit-and-runs to repair or replace your vehicle.
Is New Mexico a no-fault state?
New Mexico is a fault state, meaning whoever is at fault in an accident is responsible for paying through insurance. It doesn't matter who is accountable with a no-fault state; both insurance companies get claims.
What happens if my vehicle isn't properly insured in New Mexico?
If you drive without vehicle insurance in New Mexico, you can face some trouble. You're subject to license plate confiscation and a citation for no proof of insurance. Other penalties include a $300 fine or up to 90 days of jail time. 
Does New Mexico accept digital insurance cards?
Many insurance companies offer digital insurance cards through an app on your mobile or other devices. New Mexico is the only state where electronic or digital insurance cards aren't explicitly accepted. New Mexico requires your proof to be in paper form.
How Much Does Car Insurance In New Mexico Cost?
The average auto insurance premium in New Mexico is approximately $1,331 yearly. Many factors impact the cost of car insurance, including location, age, credit rating, gender, and driving history.
Average Cost of Car Insurance In New Mexico By City
Below is a chart breaking down the average cost of car insurance in New Mexico by city.
| City | Average New Mexico Car Insurance Cost |
| --- | --- |
| Albuquerque | $1,615 |
| Las Cruces | $1,295 |
| Rio Rancho | $1,500 |
| Roswell | $1,440 |
| Santa Fe | $1,475 |
Average Cost of Car Insurance By Company
Car insurance companies also have varying rates for premiums. Below is the breakdown of average annual premiums by the insurance company for New Mexico:
Average Cost of Car Insurance By Age
Age plays a role in factoring in your car insurance premium. Below the chart shows the breakdown of average cost by age bracket:
| Age | Average Full-Coverage Premium (Annually) |
| --- | --- |
| Age 16 | $2,035 |
| Age 18 | $4,274 |
| Age 20 | $2,835 |
| Age 25 | $1,862 |
| Age 30 | $1,603 |
| Age 40 | $1,419 |
| Age 50 | $1,375 |
| Age 60 | $1,341 |
| Age 70 | $1,461 |
Average Cost of Car Insurance By Gender
Believe it or not, your gender also is factored into your auto insurance premium. Here is the difference between genders in New Mexico for average annual cost:
| Gender | Average Full-Coverage Premium (Annually) |
| --- | --- |
| Male | $1,320 |
| Female | $1,315 |
Average Cost of Car Insurance In New Mexico By Credit Score
Your credit rating plays a crucial role in determining your auto insurance costs. Here is the average cost of insurance in New Mexico based on credit scores:
| Credit Score | Average Premium (Annually) |
| --- | --- |
| Poor | $2,200 |
| Fair | $1,870 |
| Good | $1,585 |
| Very Good | $1,365 |
| Excellent | $1,150 |
Average Cost of Car Insurance In New Mexico By Driving Record
A clean driving record yields the cheapest rates. But if you have a less-than-clean record, here is a breakdown of average annual costs in New Mexico:
| Driving Incident | Average Full-Coverage Premium (Annually) | % Increase In Average Full-Coverage Premium |
| --- | --- | --- |
| Speeding Ticket | $1,685 | 17% |
| Accident | $1,955 | 29% |
| DUI | $2,760 | 51% |
What Optional New Mexico Auto Insurance Coverages Should You Consider?
How much you pay monthly for car insurance depends on your selected coverage. When buying a policy, you can look for additional coverage beyond the minimum state requirements. In New Mexico, it may include:
Medical Payments Coverage: pays for expenses due to needing medical attention in the event of an accident.
Collision Insurance: pays for damage to your car caused by another vehicle or other accident.
Comprehensive Insurance: protects you against damage to your car from perils, including fire, theft, glass damage, hail, wind, or vandalism.
What Auto Insurance Discounts To Look For In New Mexico
Many insurers offer specific discounts to help save on your car insurance premiums. You should ask what discounts they offer since they vary from company to company. Some discounts you should look for in New Mexico include:
Anti-theft device discount
Safety features discount
Safe driver discount
Good student discount
Multi-policy or multi-car discount
Defensive driving course discount
Accident-free discount
FAQs
How much is car insurance a month in New Mexico?
On average, car insurance for full coverage costs approximately $110 monthly in New Mexico. Rates can vary based on the insurance company, age, credit history, and driving record.
What type of vehicle insurance is required in New Mexico?
New Mexico requires minimum liability coverage of 25/50/10 across the state. It's $25,000 bodily injury per person, $50,000 bodily injury per accident, and $10,000 property damage per accident. The state also requires uninsured motorist coverage at $25,000 per person/$50,000 per accident.
Is car insurance expensive in Albuquerque?
Albuquerque has the same average car insurance as the state of New Mexico at $1,133 yearly. The cheapest company for the city is MetLife averaging $910 annually.
Is it legal to drive without insurance in NM?
It's illegal to drive without car insurance in New Mexico. You may face licensing penalties, fines, and possibly even jail time if caught driving without car insurance.
What is the minimum auto insurance coverage in New Mexico?
New Mexico requires minimum liability coverage of 25/50/10 across the state.
How To Purchase New Mexico Car Insurance
Purchasing car insurance in New Mexico can be done with some easy preparation. You must first decide on the necessary coverage for your vehicle(s). Then, obtain numerous quotes across companies to compare different rates and options.
Ask about discounts or other premium-reducing programs to save you money. Then, you should be ready to make an informed decision on which policy is best. Use our online quote tool to find the best policy today.