UPDATED: MAY 11, 2023 | 2 MIN READ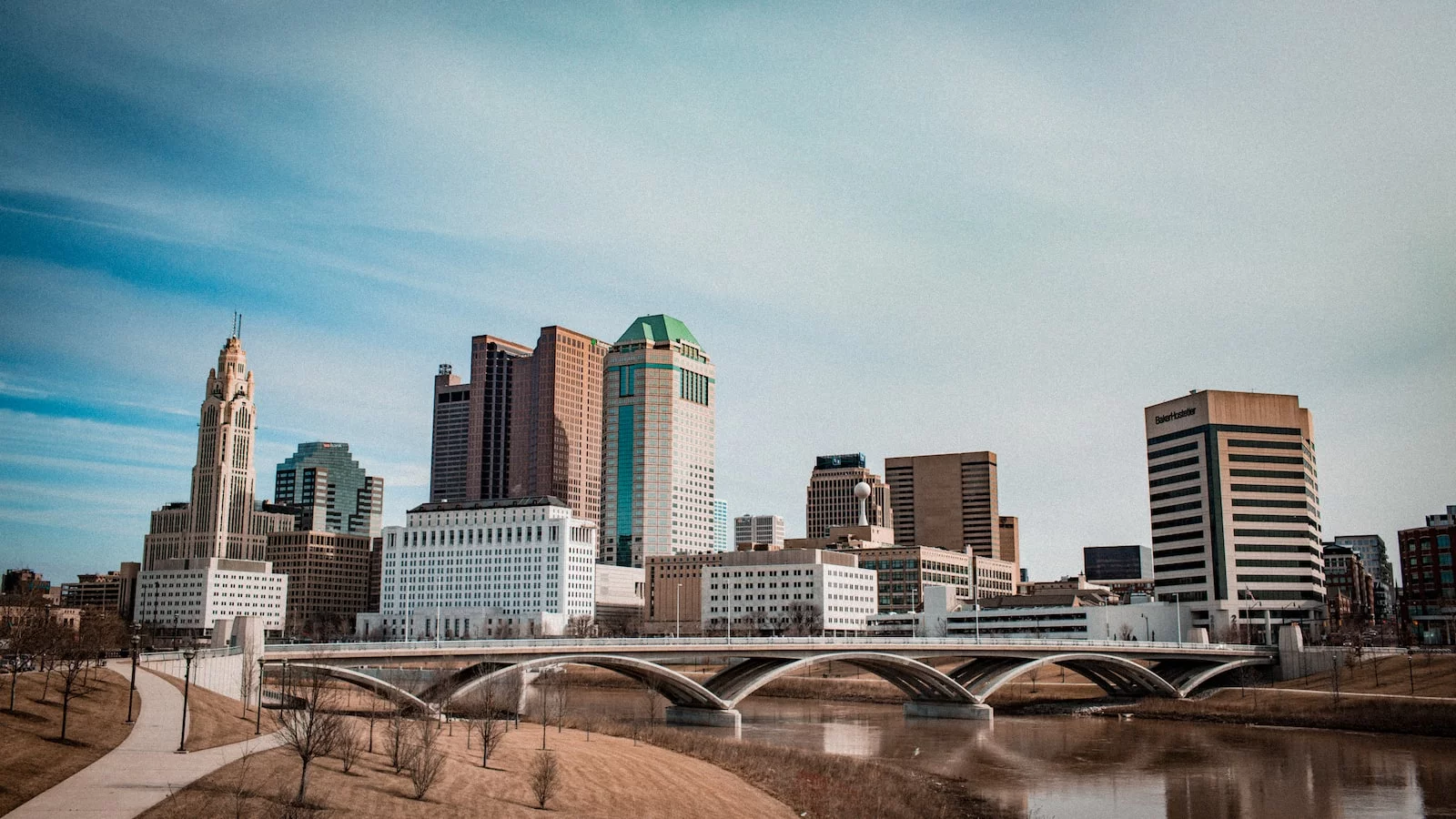 Drivers in Ohio must meet the state's financial responsibility requirements with car insurance. We researched the best car insurance companies for the Buckeye State and determined our picks for price, service, and more. Read on to learn about the state's requirements for vehicle insurance and possible discounts to find cheap car insurance in Ohio.
Best Ohio Car Insurance Companies
To find the best auto insurance in Ohio, consider what makes the company the best for your needs. Ohio has hundreds of insurers to choose from, whether it's affordability, customer service, discounts, or premium reductions.
Ohio Car Insurance Company With the Best Customer Service: Erie
Erie Insurance is a regional company covering Ohio and neighboring states actually provides the best customer service in the state, with a 5/5 in J.D. Power's national car insurance study and has a low number of customer complaints.
PROS
Prevent increases by locking in your rates

J.D.Power gives Erie a high customer satisfaction rating

A variety of coverage options and discounts available
CONS
Coverage isn't available in all states

Doesn't have a mobile app
Ohio Car Insurance With the Best Premium-Reducing Programs: Grange Mutual
Every car insurance company in Ohio features discounts, but you'll enjoy the most savings with Grange Mutual. With nearly 30 discounts available for Ohioans, the Columbus-based insurer can help you save up to 16% on your insurance rate. Grange offers discounts that can be hard to find at other insurers. These include discounts for:
Post-high school education
Recently divorced or separated drivers
Occupation-based discounts
Full-coverage discount if you purchase Collision coverage for all vehicles on your policy
PROS
AM Best Financial Strength rating A+

J.D. Power Customer Satisfaction score 832 out of 1,000

Competitive rates for drivers with not-so-great records

Local agents provide personalized attention
CONS
No online or mobile app buying options

Not available in all states
Ohio Car Insurance Company With the Best Discounts: State Farm
While many providers offer insurance bundle discounts, State Farm is the one to beat. State Farm customers who bundle a home insurance policy with their car insurance in Ohio can save up to 28%.
PROS
J.D. Power gives State Farm a high customer satisfaction rating

A++ Financial Strength rating from AM Best

Lots of coverage options and discounts available
CONS
Doesn't offer gap insurance

Sometimes premiums are on the higher side
Local and Regional Car Insurance Carriers In Ohio
Cincinnati Insurance
Cincinnati Insurance Company helps Ohio drivers find affordable and flexible auto insurance that meets the mandatory state requirements, including liability coverage that protects against bodily injury and property damage.
Cincinnati Insurance lets you combine all auto insurance needs on a single policy, including coverage for classic cars, collector cars, and motor homes.
Cincinnati, Cleveland, and Ohio customers can save money by having few or no accidents, qualifying as honors students, owning or leasing multiple vehicles on the same policy, choosing higher deductibles, or insuring a home with the company.
Central Mutual Insurance
Central Mutual Insurance has comprehensive auto insurance for all your Ohio driving needs.
The company Central Signature Auto Policy includes the mandatory Ohio coverages plus coverage for towing, transportation, rental cars, lease and loan, original equipment parts, and short-term replacement cost loss settlement.
Ohio drivers who total a car less than a year old can repair or replace it with a new one. Central Mutual Insurance provides discounts for Ohio drivers who make on-time payments, good students, completion of a driver safety course, select a higher deductible, and agree to e-billing.
21st Century Insurance
21st Century Insurance is a member of Farmers Insurance Companies. It offers Ohio drivers the minimum coverage required by law: bodily injury liability coverage of $25,000 per person and $50,000 per accident, and property damage liability coverage of $25,000 per accident.
21st Century's agents offer many discounts for Columbus, Cleveland, and Cincinnati drivers, such as discounts for being a safe driver, a superior driver (four years of being accident-free), a good student ("B" average), a mature diver (55 and older), equipping a vehicle with anti-theft systems, and maintaining more than one car or driver under one policy.
Ohio Insurance Demographics
Ohio car insurance is cheaper than other states because it features 22% of its residents in rural areas. It also has a larger population of older (30+) drivers, which lowers car insurance rates.
Crime Rates: Ohio is the safest state in the Midwest. The state ranks 24th in property crime and has a crime rate 3% lower than the national average. Vehicle theft decreased by 13% in Ohio in the last decade.
Average Household Income: Ohio's average household income is $74,050.
Median Age Range: The median age for Ohio is 42. The median age range is 20-24.
Education: Ohio's population is somewhat educated, as 17.94% of the state's adults have a Bachelor's degree.
Common Risk Factors In Ohio
Weather is one of the most common risk factors for Ohio drivers. Ohio's roads may be treacherous during the winter months. The state has many winter road fatalities due to ice, wind, sleet, and snow. Crash report data shows Ohio is the fourth most-dangerous state for driving in the winter. 
Auto Insurance Laws In Ohio
It's illegal to operate a vehicle without insurance in Ohio. The state requires its drivers to hold minimum liability coverage even if they don't own a car. Ohio refers to this as financial responsibility, and auto insurance is one form. Drivers who can't meet Ohio auto insurance requirements are subject to stiff penalties.
What are the minimum car insurance requirements in Ohio?
State limits require $25,000 per person for an accident and $50,000 for all persons involved. For Property Damage Liability, the coverage amount is $25,000.
Am I required to carry uninsured motorist coverage in Ohio?
Ohio auto insurance regulations don't mandate uninsured motorist coverage. Uninsured motorist insurance is an excellent way to protect yourself against costly repairs and medical bills.
Ohio SR-22 policies
Ohio requires an SR-22 form for driver's license reinstatement. Your insurer must file with the Ohio Bureau of Motor Vehicles (BMV) if you have a suspended license. The SR-22 states you meet the minimum requirements for Ohio drivers.
Is Ohio a no-fault state?
No. Ohio is an at-fault state. The driver deemed at fault is responsible for any injuries from an accident.
What happens if my vehicle isn't properly insured in Ohio?
If you don't meet the minimum auto insurance requirements, the state may suspend your license for up to 90 days to a year and impound your vehicle. Reinstatement fees start at $75 and go up to $500 for repeat violators.
Does Ohio accept digital insurance cards?
Yes. Ohio accepts digital insurance cards.
How Much Does Car Insurance In Ohio Cost?
The average cost for Ohio auto insurance is $1,200 for full coverage. For minimum coverage, the average is $336 a year. Ohio overall has cheap insurance rates, but rural, small areas of Ohio feature the lowest car insurance rates.
Average Cost of Car Insurance By City
Drivers in Ohio's largest cities pay more for car insurance than drivers in rural areas. Cleveland and Columbus are the two most expensive cities for auto insurance in Ohio. The rates, however, are still lower compared to other states.
| City | Average Ohio Car Insurance Cost |
| --- | --- |
| Akron | $1,265 |
| Cincinnati | $1,270 |
| Cleveland | $1,615 |
| Columbus | $1,615 |
| Toledo | $1,360 |
Average Cost of Car Insurance By Company
Rates for Ohio car insurance vary by company, especially when you compare national insurers to regional brands. Nationwide is one of the cheapest car insurance companies in Ohio, followed closely by Erie.
| Car Insurance Company | Average Full-Coverage Premium (Annually) |
| --- | --- |
| Allstate | $2,105 |
| Erie | $1,085 |
| Nationwide | $1,015 |
| Progressive | $1,175 |
Average Cost of Car Insurance By Age
Your age influences your car insurance rate for Ohio. If you're below age 35, you can expect a higher rate for insurance until you turn 20. As you age, your premium will decrease until age 70; then, it will slightly increase.
| Age | Average Full-Coverage Premium (Annually) |
| --- | --- |
| Age 16 | $2,410 |
| Age 18 | $2,220 |
| Age 20 | $1,885 |
| Age 25 | $1,545 |
| Age 30 | $1,005 |
| Age 40 | $970 |
| Age 50 | $885 |
| Age 60 | $1,075 |
| Age 70 | $1,210 |
Average Cost of Car Insurance By Gender
Ohio car insurance rates differ only slightly based on gender. Male drivers typically pay higher annual premiums because they're riskier on the road and often may drive more miles.
| Gender | Average Full-Coverage Premium (Annually) |
| --- | --- |
| Male | $1,015 |
| Female | $1,030 |
Average Cost of Car Insurance By Credit Score
Ohio law prohibits insurance agencies from using only your credit score for premium calculation. Instead, the state allows insurance companies to include credit-based insurance scores and other factors, such as your age or vehicle.
The better your credit rate, the better your Ohio car insurance rate. Drivers with low credit scores have higher rates than those with excellent credit scores because low scores often indicate riskier drivers.
| Credit Score | Average Premium (Annually) |
| --- | --- |
| Poor | $1,900 |
| Fair | $1,560 |
| Good | $1,305 |
| Very Good | $1,075 |
| Great | $875 |
Average Cost of Car Insurance By Driving Record
Drivers with a clean record free of speeding tickets or accidents enjoy low premiums. Years of careful driving means they're a lower accident risk, while drivers with repeated tickets or an accident are at high risk for insurers. Your insurance rate can increase significantly with each infraction.
| Driving Incident | Average Full-Coverage Premium (Annually) | % Increase In Average Full-Coverage Premium |
| --- | --- | --- |
| Speeding Ticket | $1,410 | 18% |
| Accident | $1,670 | 38% |
| DUI/DWI | $2,210 | 86% |
What Optional Insurance Coverages Should You Consider?
As a frequent driver, you should consider expanding your car insurance options in Ohio to help protect you in case of an accident.
Collision: If you're in an accident and collide with another vehicle or object, your insurer will pay for your vehicle's repairs.
Comprehensive: When damage occurs from hitting an animal, fire, theft, or vandalism, Comprehensive pays for repairs.
Uninsured/Underinsured Motorist Coverage: The Ohio BMV estimates that 15% of the state's drivers don't have insurance, so this coverage replaces the liability coverage the other driver lacks.
What Auto Insurance Discounts To Look For In Ohio
Insurance discounts for Ohio drivers include savings based on safety equipment, consumer loyalty discounts, and driving history. Ohio also features specific discounts based on your profession. For example, you may save up to 13% on your premiums if you're a teacher, doctor, lawyer, or farmer. Other discounts are available based on your marital status and completed education level. These discounts vary by company, and not every insurer offers them.
Ohio Car Insurance FAQs
How much is car insurance a month in Ohio?
Ohioans pay an average of $1,200 for full coverage car insurance.
What are 3 requirements for Ohio car insurance?
Ohio requires bodily injury and property damage liability coverage from all drivers in the state. Ohio also requires a motor vehicle liability insurance policy issued by your insurer and a certificate of proof of financial responsibility.
Do you need insurance if you have a license but no car in Ohio?
Yes. If you drive any vehicle, you must have Ohio car insurance.
Can someone drive my car if they aren't on my insurance in Ohio?
No. Anyone driving your car must have insurance or other financial responsibility coverage. It's illegal to allow anyone to drive your vehicle without insurance.
Do I have to add my child to my auto insurance in Ohio?
Your child must have an insurance policy or be listed on yours to operate a vehicle legally.
How To Purchase Ohio Car Insurance
If you're an Ohio driver, you need car insurance. If you don't own a vehicle but drive a family member's vehicle or a rental car, you can purchase a non-owner policy. You should compare quotes from leading Ohio insurance companies for minimum and full coverage.