UPDATED: FEBRUARY 07, 2023 | 1 MIN READ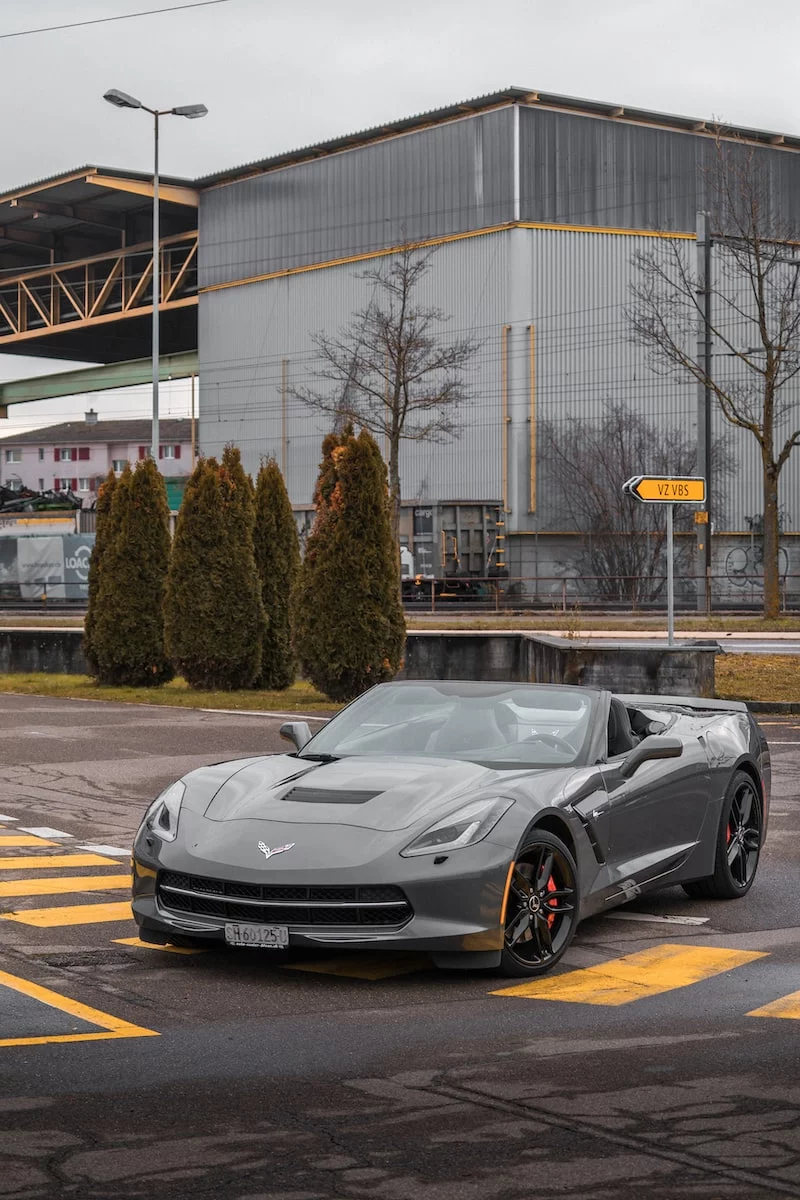 Like most other states, Oregon has specific insurance requirements for driving on beautiful open roads. Drivers must carry certain limits on their car insurance policies, and if those minimum requirements aren't met, they'll be subject to various fines and penalties. Today we'll review Oregon's laws and requirements for auto insurance and check the most affordable insurance carriers available for residents.
Oregon car insurance minimum requirements
Each state in the U.S. has different insurance requirements for its residents. And in Oregon, motorists must carry at least minimum liability, UM/UIM, and PIP coverages. The mandated limits are as follows:
$25,000 in bodily injury coverage per person
$50,000 in bodily injury for others per accident
$20,000 in third-party property damage coverage per accident
$15,000 in personal injury protection coverage
$25,000 in uninsured motorist coverage per person
$50,000 in uninsured motorist coverage per accident
Insurers will generally write this as 25/50/20 in coverage limits. Of course, if this amount of insurance isn't sufficient, you can always increase your limits to better protect yourself and your assets.
Liability coverage in Oregon
Motorists in Oregon are legally required to have liability insurance. This type of insurance coverage will cover the costs related to the accident for the other party involved if you're at fault. Some of these costs that liability coverage helps to pay include:
Damages to the other driver's vehicle.
Injuries to the other driver.
Lost income for the other driver.
State-mandated auto insurance limits you should know
Oregon requires an insurance minimum of 25/50/20 in coverage limits. These numbers are further broken down below:
$25,000 per person in bodily injury coverage. This is the amount your insurance company will contribute to the other involved driver or passengers when you're at fault in an auto accident.
$50,000 per accident in bodily injury coverage. This is the maximum dollar amount that your insurer will contribute towards all injuries to the other involved party if you're at fault.
$20,000 per accident in property damage coverage. This is the limit your insurer will cover to fix any damaged property of the other driver due to an at-fault accident on your behalf.
Are Oregon's minimum requirements providing enough coverage?
Oregon's minimum insurance requirements are average compared to other states. But just because you carry the legal minimum standards for insurance doesn't necessarily mean it's sufficient for your specific needs.
25/50/20 in coverage may, at first, seem appropriate, but with a severe car accident, those limits can be reached incredibly fast. And if the accident is severe enough and costly, you could end up forking the bill for a good portion of it.
For example, suppose you're at fault for a car accident that's sent multiple passengers to the hospital with injuries. In that case, you could find that $50,000 doesn't even scratch the surface of bodily injury expenses. In that case, you'd have to come out-of-pocket for the remaining amounts owed, which could, quite possibly, bankrupt drivers.
Thankfully, drivers can increase benefits to increase further insurance limits for a slight increase in the monthly premium rates. Increasing coverage limits is highly suggested for those who possess significant assets they wish to protect.
Penalties for driving without proof of insurance in Oregon
Motorists caught by law enforcement or involved in an accident who don't have car insurance will face steep penalties. The consequences could include the following:
Fines ranging from $130 to $1,000
A license suspension for up to one year
A suspension of your registration
The requirement to carry SR-22 insurance for up to three years
Reinstatement fees
Oregon's optional car insurance coverage
While PIP, liability, and uninsured/underinsured motorist coverages are required in Oregon, there are many optional coverages available as well that you may find necessary. Some of the most popular additional insurance options include the following:
Comprehensive
This insurance covers damages to your vehicle following a collision with animals, weather events, theft, or non-collision damage.
Collision
This coverage covers damages resulting from a car accident with another vehicle or stationary object. This coverage pays out, no matter who's at fault.
Rental car reimbursement
This insurance coverage covers the cost of a rental vehicle if your car sustains damage during an accident and can't be driven.
Roadside assistance coverage
This helps reimburse the costs of towing fees, gasoline deliveries, and flat tire changes if necessary.
Loan/lease payoff
For drivers who finance or lease their vehicle, loan/lease payoff coverage is critical. This coverage, also known as gap coverage, covers the cost difference between what you still owe on your car and the actual cash value.
Why it's important to follow Oregon car insurance laws and requirements
Following Oregon's car insurance laws and requirements are essential to ensure you don't fall into a financial hole. Car insurance helps to protect your assets and ensure you won't find yourself in a mountain of fees or suspensions. Insurance premiums may seem expensive initially, but they're far less costly than reinstatement fees, legal fees, and more.
How much does the minimum car insurance cost in Oregon?
Car insurance rates vary depending on many different factors. These factors include zip code, marital status, driving history, and credit history.
Oregon's average annual premium costs drivers around $1,181 each year. Oregon's most affordable car insurance coverage costs drivers about $566 per year with GEICO or $465 per year with USAA. Remember that USAA is geared strictly toward former and current military members and their spouses.
Cheapest minimum liability car insurance in Oregon
Minimum car insurance requirement in Oregon when leasing a car
Despite Oregon's minimum insurance requirements, most vehicle leasing companies and car dealerships require drivers to carry full coverage. Full coverage generally has 100/300/50 limits. Keep this in mind when shopping for vehicles, as you'll see an increase in monthly premium rates when comparing liability coverage to full coverage insurance.
FAQs
What does Oregon require for car insurance?
Oregon requires drivers to carry a minimum of 25/50/20 in liability coverage. In addition to liability insurance, motorists must have a minimum of $15,000 in PIP and UM/UIM coverage of $25,000 per person in bodily injury and up to $50,000 per accident.
Can you drive in Oregon without insurance?
Driving without car insurance in Oregon is illegal. If you fail to carry adequate car insurance, you'll face various penalties.
Can you get car insurance without a license in Oregon?
Oregon motorists can purchase car insurance without having a driver's license. All motor vehicles on the road in Oregon must have insurance coverage.
Is it illegal to drive without insurance in Oregon?
It's considered against the law to drive without car insurance in Oregon. Not only could drivers face steep fines if caught without insurance, but their license and registration could also be suspended.
Get Coverage That Meets Oregon's Car Insurance Requirements
Oregon state laws require that motorists carry a specific car insurance limit at all times. And drivers who fail to meet the state requirements are subject to many penalties.
You should always have the minimum required car insurance to avoid financial and legal trouble. Of course, increasing your insurance limits where you can, if you can afford it, is recommended.
The best practice for shopping for car insurance includes comparing quotes from multiple insurance providers. Let our team find the most affordable insurance coverage and ensure that you follow all of Oregon's state insurance laws.
Ready to start the process now? Request your vehicle insurance quotes by filling out our online rate form, and we'll have affordable rates prepared for you in minutes.