UPDATED: JULY 10, 2023 | 2 MIN READ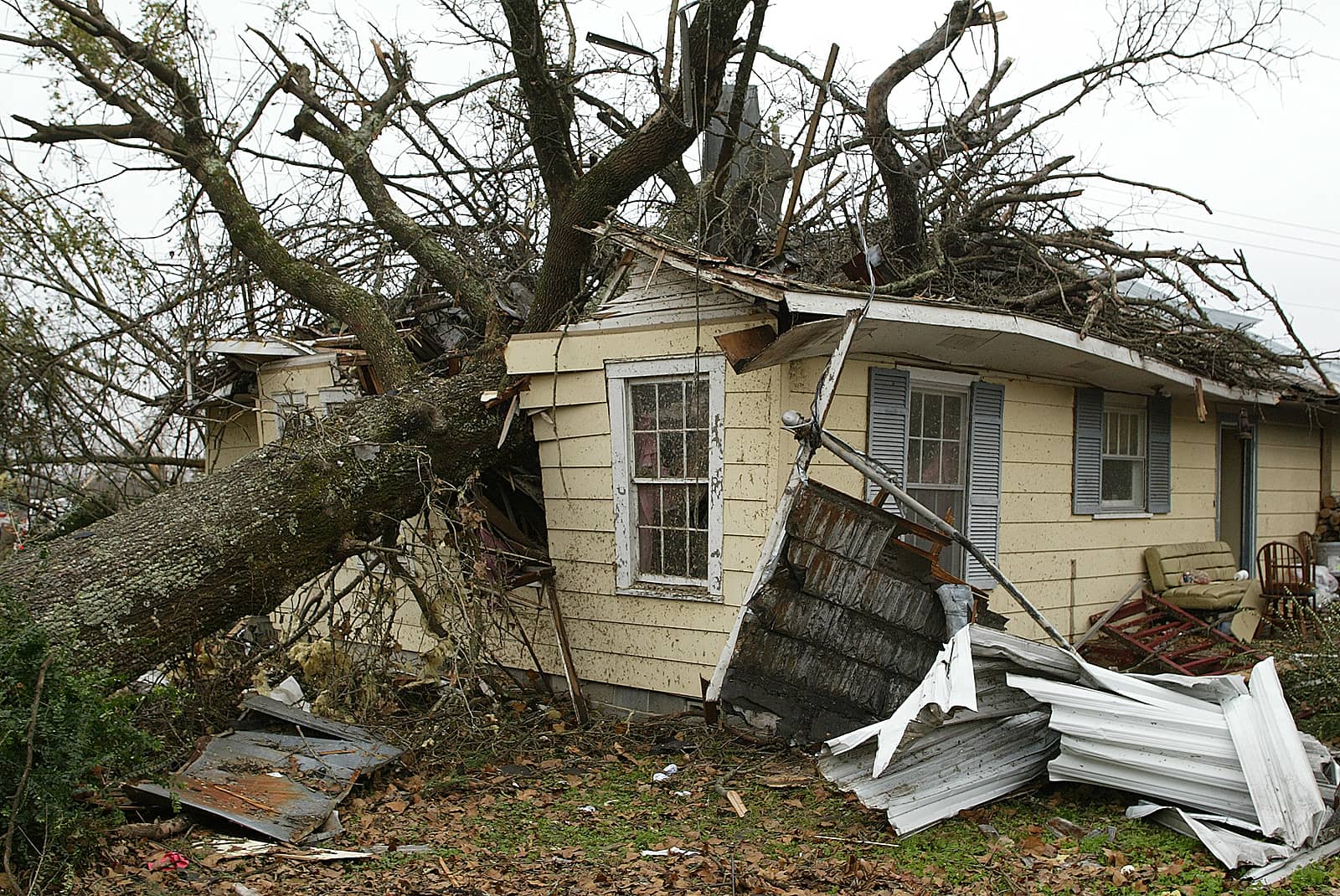 One of the most important factors of living in Alabama is knowing when severe weather may affect your home. Alabama, although not located in the Plains region known as "Tornado Alley," is highly susceptible to tornados, especially during several months of the year.
Let's break down when is tornado season in Alabama, what it involves, and what you should know about severe weather.
What is Alabama Tornado Season?
Alabama's tornado season has the highest chances for tornadic activity. There are two answers as to when is Alabama tornado season. The first is spring and runs in March, April, and May.
The second time of year is fall, specifically in November and December. Tornadoes may occur throughout any month of the year, but tornado activity is most likely during these months. The summer months rarely bring tornado activity unless it results from a hurricane or tropical storm.
Alabama's located in Dixie Alley, a term used for the country's Southern areas at risk for violent tornadoes. Dixie Alley encompasses:
Arkansas
Alabama
Georgia
Mississippi
Tennessee
Louisiana
Kentucky
Missouri
North Carolina
South Carolinas
Texas, Louisiana, Mississippi, Alabama, and Florida, which comprise the Gulf Coast region, are especially vulnerable.
Weather experts state that Dixie Alley is a hot spot for fast-moving destructive tornados, which are less predictable than the tornadoes in Tornado Alley. Tornadoes most frequently appear in the Plains region.
The nickname Dixie Alley originates from 1971. Some weather broadcasters, including the Weather Channel, don't use the term Dixie Alley anymore, and its use may diminish over time.
What is a Tornado?
According to the National Oceanic and Atmospheric Administration (NOAA), a tornado is a violent column of air that rotates on the ground after it originates from a thunderstorm. Tornadoes also have the nickname "twisters" due to their twisting action. The National Weather Service (NWS) uses the Enhanced Fujita (EF) scale to rank tornado intensity and estimate potential wind speeds:
EF 0: 65 to 85 MPH
EF 1: 86 to 110 MPH
EF 2: 111 to 135 MPH
EF 3: 136 to 165 MPH
EF 4: 166 to 200
EF 5: Over 200 MPH
The wind scales are estimates for tornado damage. An EF0 tornado may damage a roof's shingle, knock down tree branches, and cause power outages, while an EF5 tornado may be deadly.
Severe Weather: Tornado Watch Versus Tornado Warning
The National Weather Service (NWS) issues weather alerts to warn residents about tornado activity. A tornado watch is less severe than a tornado warning and means tornado conditions are possible within the area.
A tornado warning, however, implies weather radar indicates a tornado is near. Weather reports for severe storms may include tornado alerts, which is why monitoring severe weather is essential.
A tornado emergency is rare, but it's a more severe tornado warning and suggests numerous fatalities are likely.
Where Do Tornadoes Hit Most in ALA?
A tornado outbreak can occur anywhere in Alabama. In 2011, Alabama suffered extensive damage and 238 fatalities in the 2011 Super Outbreak, where 360 tornadoes wreaked havoc across the country.
Alabama suffered the most damage and loss in the Super Outbreak, with 62 tornadoes recorded. Central Alabama is most at risk for tornados and includes areas such as Jefferson County and Cullman County, two counties with the most tornadoes in the state. The region had 29 tornadoes during the Super Outbreak.
Tuscaloosa, Ala, saw the devastation and 53 fatalities from the 2011 event when an EF4 hit the city and the nearby city of Birmingham.
How to Prepare For Alabama Tornado Season
Now that we answered the question of "When is Alabama tornado season?" it's time to consider how to prepare. This period may bring destructive and potentially deadly tornados to Alabama residents, so follow these tips to stay safe:
Use TV, social media, and the NOAA weather radio to monitor severe thunderstorm warnings and other severe weather alerts, or visit the NOAA.gov website for the latest updates.
If your county uses a tornado siren, listen for the siren if severe weather is in the area. If the siren goes off, take action immediately because a tornado is imminent.
Heed any tornado watches or warnings by your meteorologist.
Upon notice of a tornado, seek shelter immediately, preferably in a bathroom, basement, or windowless room if a tornado is in the area. Cover yourself with a blanket or mattress if possible.
Before tornado season starts, make an emergency plan to act quickly for a warning. If you live in a mobile home, evacuate to a safer location, such as a community shelter or family or friends' houses. Even if the mobile home is labeled "tornado-proof," NOAA advises you to evacuate to a safer area.
FAQs
Where do most tornadoes hit in Alabama?
Cullman County, Alabama, an hour outside Birmingham, Alabama, ranks first on Alabama's Tornado History Index. The area has a 43% higher chance of tornado than the rest of the state.
Is Alabama a tornado State?
Yes. Alabama is one of the top three states most at risk for tornado activity. Alabama's located in the heart of Dixie Alley, the most vulnerable Southern area.
What months are tornadoes most active?
The National Weather Service (NWS) records the most tornado activity in April, May, and June.
How many tornadoes has Alabama had in 2022?
The National Weather Service records 72 tornadoes in Alabama as of October 2022.
What is the average number of tornadoes per year in Alabama?
Alabama has an average of 61 tornadoes a year.
Which season is the most active for tornadoes in Alabama?
Spring, the months of March to May, is the most active season for Alabama tornadoes.
What are Alabama's most tornadoes in a month in the last ten years?
Alabama recorded 184 tornadoes in March 2021.
What are the chances of a tornado in Alabama?
Tornadoes are widespread in Alabama and may occur at any time of the year. The peak season for tornados is March, April, the first half of May, and November to December.
What is the death toll from Alabama's most recent tornado?
Falkville, Alabama, saw the most recent tornado in Alabama, but luckily, it didn't see any fatalities. The most recent tornado with fatalities was on February 3 in Greene Hale counties, which saw one death.
How many tornadoes per day does Alabama have on average?
Alabama has had an average of 60 tornadoes yearly since 2000, which equals an average of 5 tornadoes a month.
What is the strongest tornado Alabama has had in 2022?
The strongest tornado for Alabama in 2022 is an EF3 which hit Perry, Bibb, and Shelby counties. Reports show the tornado resulted in only one injury and zero fatalities.
Get Home Insurance for Alabama Tornado Season
If you own a home in Alabama, protect your property and belongings with a good home insurance policy. It would help if you chose an insurance plan to address any tornado damage, especially before the tornado season begins. Request and compare home insurance quotes today.