UPDATED: NOVEMBER 08, 2022 | 2 MIN READ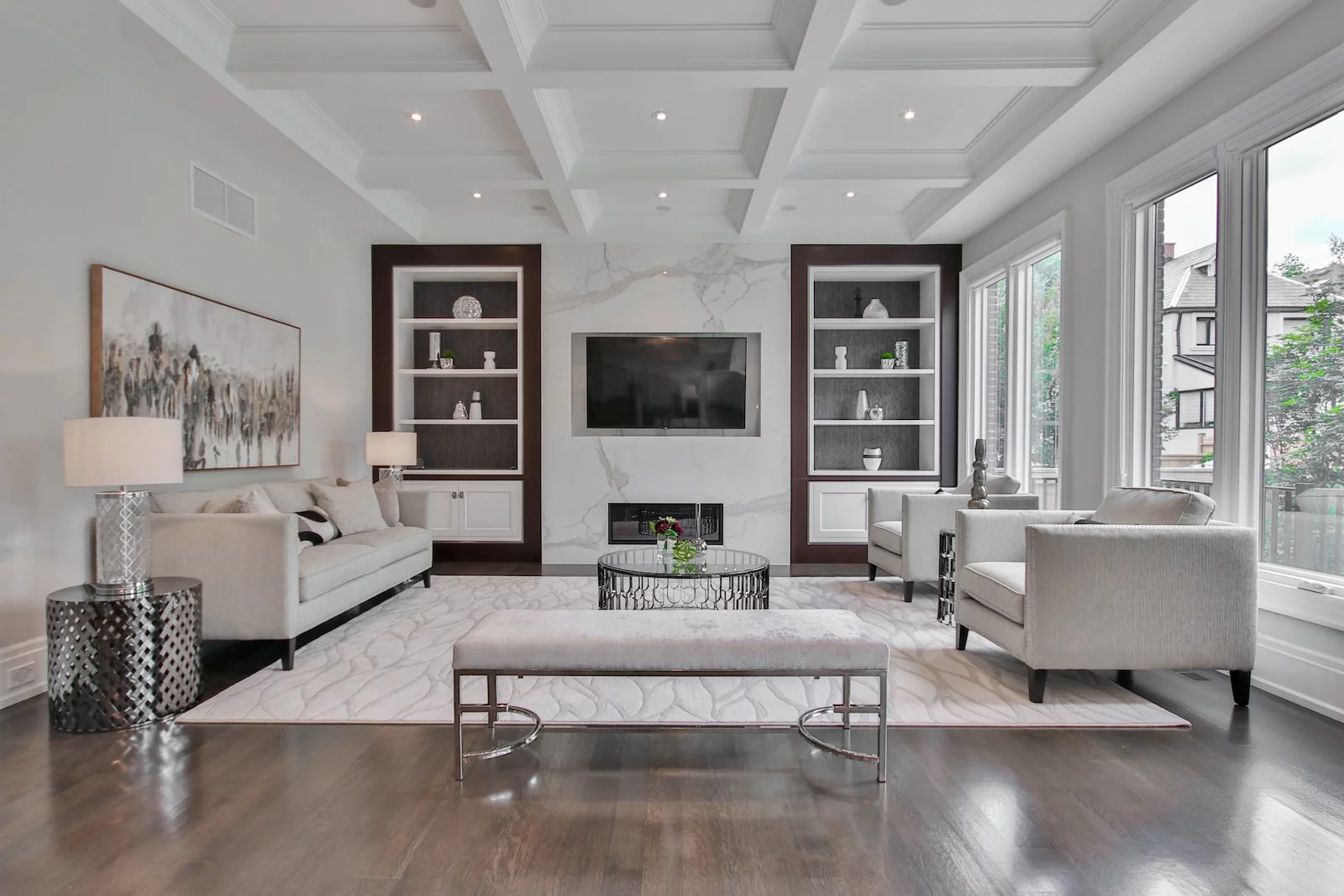 One of the best parts about renters insurance is it's cheap. It's a great way to protect your belongings while staying within your budget. Renters insurance protects your personal belongings from wind damage, fire, vandalism, smoke damage, and theft.
A renters insurance policy in Indiana is less expensive than the nationwide average. We're going to walk you through the process of acquiring renters insurance.
Who Has The Cheapest Renters Insurance Quotes in Indiana?
The cost of Indiana renters insurance policy is a huge factor. Lemonade and State Farm offer the cheapest renters in Indiana. Lemonade has the cheapest rates at $12 monthly. That's 29% cheaper than the state average. This is based on $20,000 in personal property coverage and $100,000 in liability coverage with a deductible of $500.
Pros of Lemonade:
Cheap renters insurance coverage
Easy online experience
Ability to sign up for coverage in minutes
Unused insurance premiums get donated to nonprofit organizations
Cons:
Mixed customer service reviews
Limited discount options
Inconsistent customer service
AI makes it difficult to contact a live rep
Not the best fit for those who want to work with an agent
State Farm has a yearly premium of $13 monthly, $16 yearly more than Lemonade.
Pros of State Farm:
Low prices
Well-rated customer service
Cons:
Lack of ability to customize coverage
Small number of discounts
Doesn't offer extra coverage for replacement coverage
Indiana renters insurance costs by city
Renters insurance varies by city, and prices depend on certain variables such as your zip code and how many local claims were filed. The best renters insurance is found in Noblesville, with an annual rate of $160. Kokomo comes in second with an annual renters insurance rate of $161.
Remember, renters insurance is often more expensive when you live in bigger cities. So don't be surprised if renters insurance in Indianapolis costs a bit more.
Bundle renters and auto insurance in Indiana
One great way to save money is to bundle your policies with the same company. You save a substantial amount monthly by bundling Indiana renters and auto insurance policies. Bundling policies save you roughly $98 yearly.
What Factors Impact Renters Insurance Costs in Indiana
There are certain factors that impact the cost of renters insurance in Indiana. We'll walk you through them.
Location
The zip code you live in impacts the cost of renters insurance in Indiana. The crime rates in your area impact the risk assessment for insurance providers. Even weather patterns in your area impact how much insurers charge. If you live in an area with high property crime, you'll likely pay higher premiums.
Deductible
When you file a renters insurance claim, you must pay a deductible first before your insurer starts reimbursing you. If you have a low deductible, you likely have a high premium. If your premium is high, you likely have a high deductible.
Coverage amount
Your premium amount is based on how much coverage you need; It's always a good idea to perform a home inventory to determine how much it costs to replace your property after a disaster before getting a quote.
Credit score
Insurance companies use your credit score to predict the likelihood that you might file a claim. Insurers predict that customers with poor credit are more likely to file claims. You'll likely get a better premium rate if you have good credit.
Actual Cash Value (ACV) vs. Replacement Cost Value (RCV)
When you make a claim, insurance companies provide reimbursement by replacement cost value or actual cash value calculations. ACV policies include the depreciation of value over time and reimburse less for older items. RCV policies pay you for a new item of similar quality. RCV policies cost more, but they provide more reimbursement.
Indiana Renters Insurance: What You Need to Know
Renters insurance protects your assets in the case of disaster. The coverage options protect your valuables from severe weather conditions, theft, and fire. In Indiana, the population of renters is 27.6%, with the average monthly rent being $840. The average monthly premium is $13, roughly 1.52% of the rent price.
What Indiana renters insurance typically covers
It's important to know what's covered by your renters insurance policy. Most plans cover your personal property, medical payments, liability insurance, and additional living expenses. Some insurance companies offer identity theft protection.
Personal property coverage protects against theft and damages caused by natural events like wildfires and tornadoes.
What Indiana Renters Insurance Typically Doesn't Cover
Indiana Renters insurance helps protect your property. Understanding what isn't covered before you purchase renters insurance is essential. It's best always to read the fine print before you buy a renters policy.
Here are a few things that Indiana renters insurance policies don't cover:
Structural Damage: Renters insurance is only for personal property. The rental structure is covered under your landlord's home insurance policy.
Roommate Property: If you have a roommate, they're not covered under your renters policy. They need to acquire their own policy.
Earthquake Damage: Most policies don't cover earthquake damage.
Expensive Items: Items such as art or jewelry aren't covered by standard renters insurance policies. You might need to acquire additional coverage if you have costly valuables.
Flooding: Some insurance policies include water damage due to broken pipes but don't cover the flooding caused by storms. You have to obtain separate flood insurance.
Can my landlord require renters insurance if my state doesn't?
There are different requirements for Indiana renters insurance. You need to purchase insurance if your landlord asks you to. It's part of the legal agreement between the landlord and the tenant. It's best to check with your landlord before you sign the lease. The good news is that renters insurance is relatively inexpensive.
FAQs
What is the average renters insurance in Indiana?
Lemonade has the cheapest rates at $12 monthly. That's 29% cheaper than the state average.
Is renters insurance required in Indiana?
There's no federal law that requires residents to carry renters insurance. Landlords might require proof of renters insurance to sign a lease.
What are the top five largest renters insurance companies in Indiana?
Indiana's top five largest insurance companies are State Farm, Allstate, United Farm Bureau of IN Group, American Family, and Erie.
What is the difference between renters insurance and homeowners insurance in Indiana?
Tenants purchase renters insurance, covering theft or damage of personal property. Homeowners insurance is for people who own their homes, and it covers the structure of the house and personal property.
What is the monthly cost of renters insurance in Indiana?
The average cost of renters insurance in Indiana is $17 per month.
How to Purchase Indiana Renters Insurance
Purchasing cheap renters insurance through a reputable home insurance company is easy. Ensuring you have the right coverage to protect your personal belonging is essential.
If you're ready to get a quote for your rental, it's as simple as comparing rates with an insurance agent, as amounts vary by company. We have a helpful tool to find the best renters insurance.