UPDATED: APRIL 27, 2023 | 3 MIN READ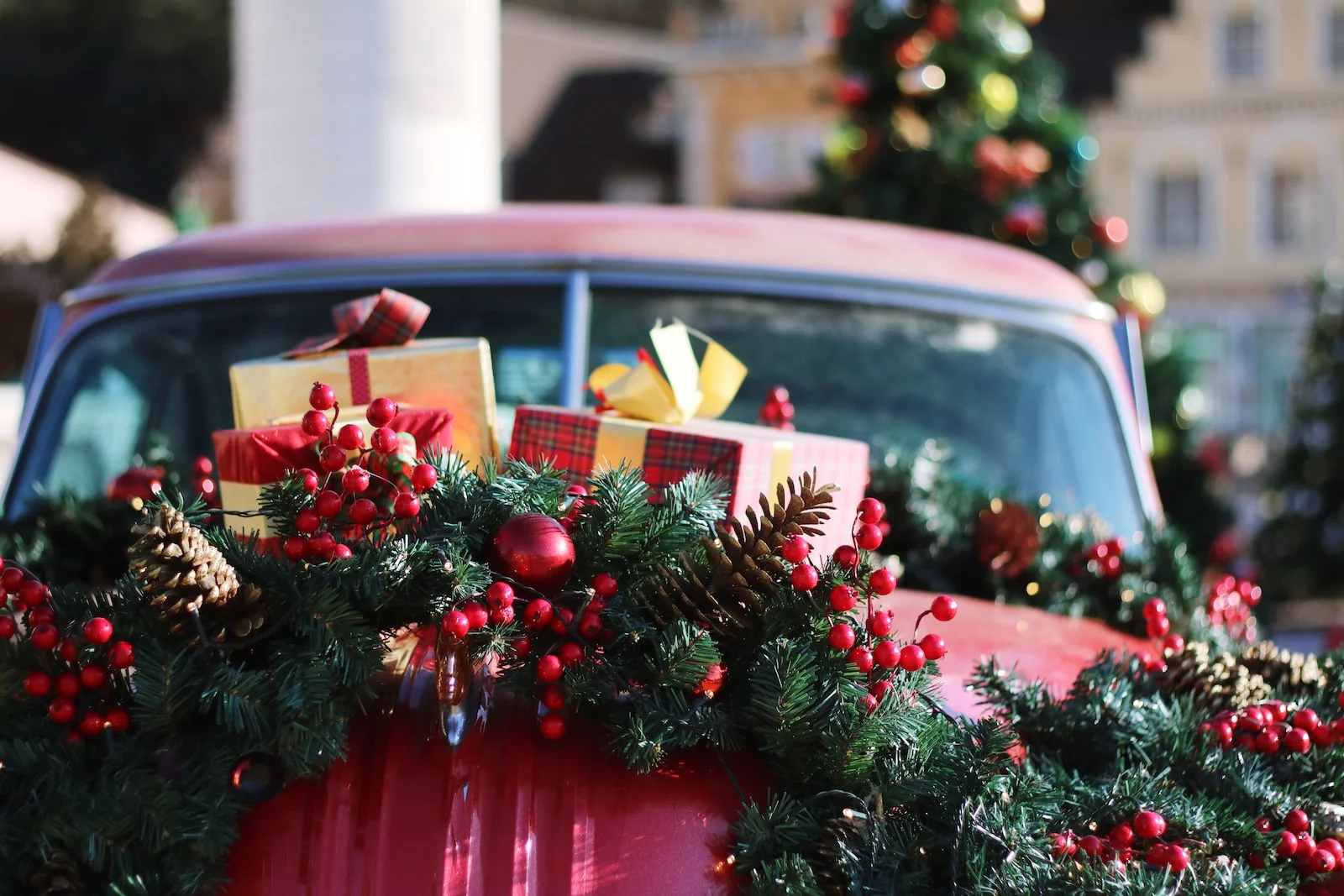 With Thanksgiving and Christmas holidays approaching, people are gearing up for road trips to reunite with their loved ones. Unfortunately, the winter holiday period also brings an increase in traffic fatalities. These holiday death statistics teach you about the riskiest states to drive during the holidays, the most dangerous holidays to travel by car, and the most dangerous times to drive.
The 5 Deadliest States For Holiday Drivers
If you're going to be on the road between December 23 and New Year's Day, it's best to be prepared. With more people traveling over the holiday season, there's also a higher risk of getting into a car accident. According to National Highway Traffic Safety Administration (NHTSA) Fatality Analysis Reporting System (FARS), take extra precautions as you travel through the following southern and western states.
Mississippi
While Mississippi is the 34th most populated state in the country, it has the highest motor vehicle fatality rate over the holidays: 2.72 per 100,000 residents. This number may seem small compared to its neighbor Florida, with higher fatality numbers, but the Sunshine State's population is more than seven times that of Mississippi's.
South Dakota
Sitting just below Mississippi at 2.71 fatalities per 100,000 residents, South Dakota is the second deadliest state to drive during the holiday season. This can most likely be attributed to the state's mountainous geography and icy conditions.
Louisiana
With the U.S.'s 25th largest population, Louisiana is tied with New Mexico for the third deadliest state for holiday drivers at 2.19 per 100,000 residents. This is mainly due to Interstate 10—one of the deadliest highways in the country—running through New Orleans. The state is also notorious for its frequency of car accidents and the high legal costs that arise as a result.
New Mexico
Despite being tied with Louisiana at 2.19 fatalities, New Mexico's population is more than half the size. Temperatures drop below freezing in many parts of the state, resulting in icy roads that many drivers may not anticipate.
Alabama
Ranked fifth among the five deadliest states for holiday drivers, Alabama has the largest population, with a holiday fatality rate of 2.14 per 100,000 residents. Sharing geographies and cultures with nearby Mississippi and Louisiana may influence similar fatality rates.
Factors that Contribute to Crash Fatalities During the Holidays
Due to the pandemic, many Americans opted to travel by car instead of a plane, potentially increasing the fatality rate across U.S. roads. Fatal accidents during the holiday season can be attributed to several causes, such as drunk driving, weather conditions, speed, time of day, and more. Learn more about these dangerous factors to better plan your trip.
Alcohol
Alcohol consumption over the holiday season contributes to the fatality rate. According to the National Highway Traffic Safety Administration (NHTSA), about one-third of fatal crashes during the Christmas holiday between 2005-2019 involved a drunk driver.
Distractions, Drowsiness, and Speed
Whether it's the winter holiday season, Labor Day weekend, or just a typical Tuesday, nearly a third of all traffic fatalities are caused by speeding, per NHTSA's FARS. Distracted drivers cause about 7-9% of fatal accidents in the U.S., and about 2% of fatal car crashes involve a drowsy driver.
Time of day
Compared to non-holidays, Thanksgiving shows a 22% increase in vehicle fatalities at night. For Christmas, the fatality rate increases to 28% over other days. However, night driving may not be a prominent factor. Instead, driving at night over these holidays likely contributes to other driving risks, such as a higher potential for icy roads and more alcohol-impaired drivers.
Weather
Weather conditions cause about 30% of all vehicle fatalities, with cloudy weather considered the most common, followed by rain. This number increases to 48% on Christmas and 7% on Thanksgiving. Snow, fog, and smoke typically cause a lot of Christmas driving accidents, but they account for a small number of fatalities.
Where Holiday Crashes Occur
Despite the pandemic putting a temporary pause on holiday travel plans in the past, more people are traveling on highways and interstates during the Thanksgiving and Christmas holidays. Pre-COVID, the NHTSA reported state highways accounted for 30% of Thanksgiving and 28% of Christmas fatalities. Local streets are the next worst type of road, accounting for 22% of Thanksgiving and 24% of Christmas holiday fatalities.
The Safest States For Holiday Drivers
Utah, Rhode Island, and New Hampshire are the safest states for holiday drivers. While these states regularly experience snowfall and harsh winter conditions, they prepare for winter weather by sanding, salting, and plowing roads. Rhode Island and New Hampshire also keep lower speed limits.
Holiday Travel Safety Tips
While it's impossible to prevent car accidents altogether, take the following steps to reduce your risk of an accident over the holiday season:
Get roadside assistance. Your auto insurance provider may offer limited assistance, along with many credit card companies.
Upgrade your car insurance policy. Any damage to your car due to a single-car accident won't be covered by a liability-only policy, so you may consider upgrading to full coverage.
Opt for Uber or a designated driver if you're drinking. If you're planning to drink alcohol over the holidays (or any other day of the year), have the plan to get home safely.
Wait until morning to drive whenever possible. Driving during the day lowers your risk of getting into an accident, as it's easier to see, and fewer drivers are on the road.
Holiday Travel FAQs
What is the most dangerous day to drive in the US?
According to the National Safety Council (NSC), the Fourth of July is the most dangerous day to drive in the United States.
What are the most dangerous days of the year to drive?
In addition to the Fourth of July, the NSC reports that Memorial Day weekend and St. Patrick's Day are some of the year's most dangerous driving days.
What states have the most traffic fatalities during the holidays?
Mississippi, South Dakota, Louisiana, New Mexico, and Alabama have the most traffic fatalities during the holiday season.
What is the safest day to drive?
According to the NHTSA, Tuesday is the safest day of the week to drive.
Protect Yourself Before Driving During the Holidays
Driving during the winter holidays increases the chance of being in a car accident, depending on the states you visit, road conditions, time of day, and other factors. While following certain safety tips can reduce the risk, ensuring you have the best auto insurance is another great way to protect yourself, so you and your loved ones can enjoy a safe and enjoyable holiday season.