UPDATED: AUGUST 07, 2023 | 3 MIN READ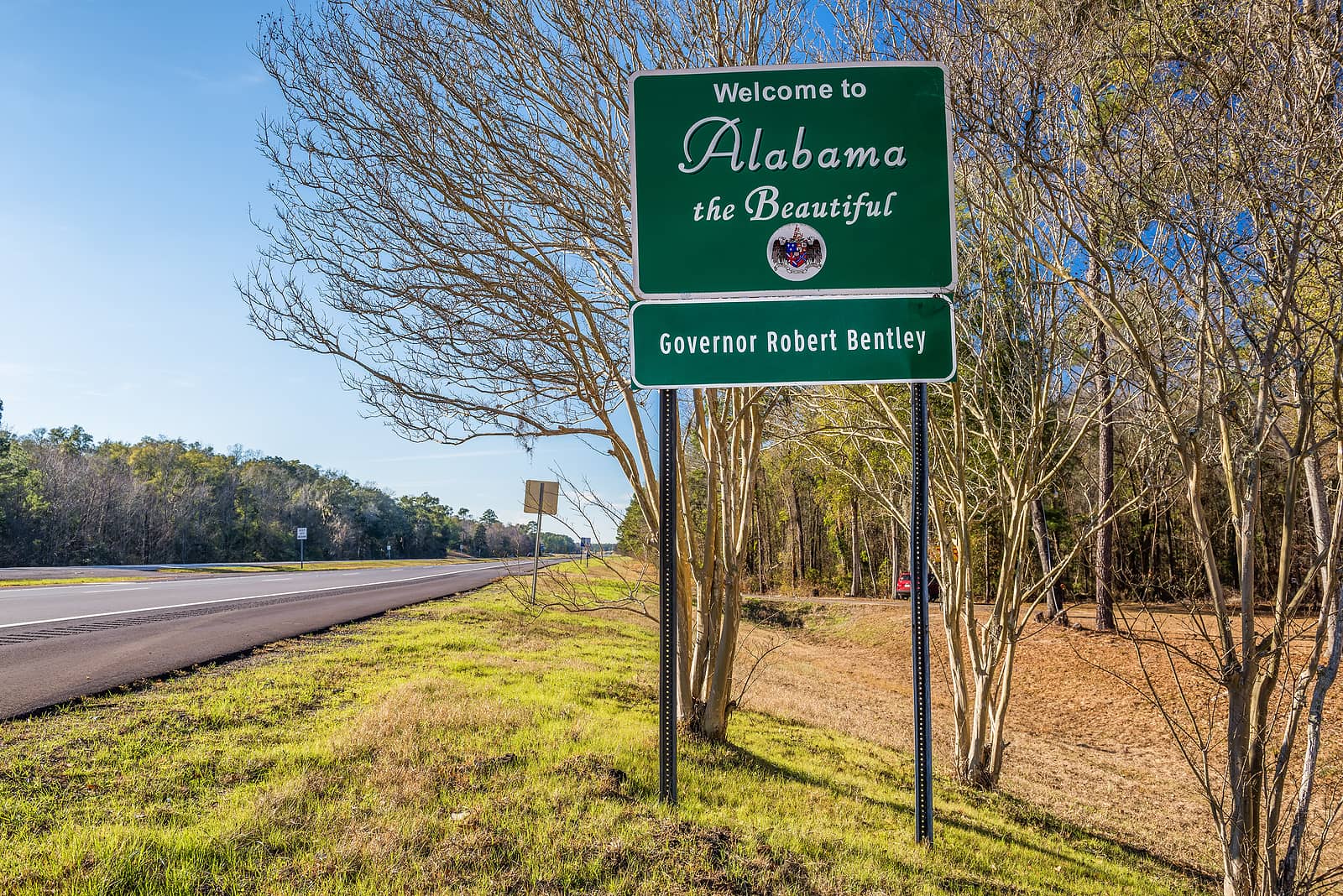 Car insurance is one of the most important parts of owning a car. It protects you from financial losses if your car is damaged, stolen or destroyed. The coverage amount will depend on the type of policy you purchase and the company you go through. Some things are essential to know about Alabama Car Insurance before you buy a policy for your vehicle.
Best Alabama Car Insurance Companies
The best Alabama car insurance companies are the ones that offer:
competitive rates
coverage options
customer service.
A little research can go a long way when looking for the best Alabama car insurance company. The best way to start is by comparing quotes online.
You can also get quotes by calling the company's customer service line or visiting their website.
Knowing what you're looking for in an Alabama car insurance company before you start shopping around is important.
Cheapest Alabama Car Insurance Company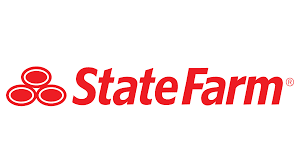 State Farm is a well-known insurance company with a full century of experience. They offer the cheapest car insurance rates in Alabama and many other states. In addition to offering the cheapest car insurance in Alabama, State Farm has a great reputation and offers an app to simplify filing claims.
Company With the Best Customer Service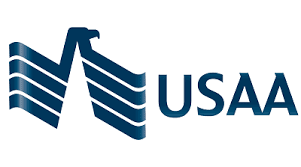 The J.D. Power study is a survey of customer satisfaction of various insurance providers. The survey is conducted annually. It evaluates the performance of insurance providers and measures their customer satisfaction levels. In 2021, USAA scored 879 (out of 1,000) in J.D. Powers' 2021 U.S. Retail Banking Satisfaction Study.
Company With the Best Premium-Reducing Programs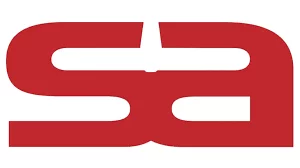 Some insurance companies have programs to reduce your premium. These include safe driving discounts where you can save money by showing that you're a safe driver. Safe Auto joins our list because it offers several safe driving programs. It also has an accident forgiveness program that helps lower your rates if you remain accident-free for specific periods.
Company With the Best Discounts

Progressive insurance has the best discounts. They also offer 'Name Your Price', where you can get insurance based on your budget.
Local and Regional Car Insurance Carriers In Alabama
American Family Insurance
American Family Insurance provides car insurance to millions of Alabama's 4 million drivers. The carrier not only insures cars but also protects vehicles such as motorcycles, RVs, and campers. American Family Insurance lets you "control what you pay" by customizing your coverage.
They have options such as Collision, Comprehensive, Property Liability, Bodily Injury, Uninsured/Underinsured Motorist, and Gap Coverage. They also feature various ways to save on your premium, including a home and auto bundle, loyalty discounts, good driver discounts, reductions from low mileage, and more.
Country Financial Insurance
Country Financial Insurance has standard coverage to meet every Alabama driver's needs. The standard packages include bodily injury, property damage, uninsured/underinsured motorist coverage, comprehensive liability, uninsured motorist, and collision liability protection.
The company offers additional coverage for Alabama drivers, like its Keeper® policy, which goes above and beyond if a new car is totaled in an accident. With this coverage, Country Financial will pay for a brand-new car of the same make and model.
Motorists can also add on vehicle rental and trip interruption coverage, and emergency roadside services protections. Alabama residents qualify for multi-car discounts, legacy discounts, and discounts with more than one Country Financial policy.
Donegal Insurance
Donegal Insurance provides coverage for Bodily Injury, Property Damage Liability, and Physical Damage coverage for Alabama drivers. The company also sells Uninsured/Underinsured Motorists Coverage plus Collision Comprehensive.
Residents throughout Alabama, including in Birmingham or Montgomery, can take advantage of Donegal's many ways to save, such as discounts for good students, drivers and first accident forgiveness programs.
Alabama Insurance Demographics
The insurance industry is highly regulated. The premiums are determined by several factors, such as age, gender, driving history, and type of car.
Since insurance companies want to provide fair rates for all drivers, they need to consider demographic factors. That's why they use these factors as a way to adjust rates.
Average Car Value: The average used car value in Alabama is $33,663.
Crime Rates: The average crime rate in the state of Alabama is 25.37 per 1,000 residents.
Average Household Income: The median household income in Alabama is just over $52,000, which is a lot lower than the national average of almost $65,000.
Median Age Range: Alabama has a median age of 38.6 years for the overall population, with 25% of people between the ages of 35-54.
Education: 86.9% of Alabama residents have graduated high school, with over ¼ of them graduating college.
Common Risk Factors In Alabama
The state of Alabama has risk factors typical of any state. These can affect the cost of your car insurance. For example, natural disasters, crime rates, and even the number of people who commute to work.
Natural disasters can occur in Alabama, including tornadoes, hurricanes, floods, and thunderstorms. These can damage your vehicle, and if you live in a part of Alabama where they are common, you could see higher premiums.
Auto Insurance Laws In Alabama
If you are looking for Alabama auto insurance, there are a few things that you need to know. The Alabama Department of Insurance requires that all drivers carry liability insurance and personal injury protection (PIP) coverage.
Liability coverage pays for damages to another person's property or injuries if you cause an accident.
PIP coverage pays for medical expenses for you or your passengers if they are injured in an accident.
What are the minimum car insurance requirements in Alabama?
In Alabama, you must have a minimum level of auto insurance coverage to operate a vehicle on the road legally.
The minimum liability car insurance coverage for your car is $25,000 per person for bodily injury. Also, a further $50,000 per occurrence for bodily injury. You also need $25,000 per person of property damage liability coverage.
Am I required to carry uninsured motorist coverage in Alabama?
Ideally, Alabama wants you to carry $25,000 per person for bodily injury and $50,000 per occurrence of uninsured motorist bodily injury insurance. Insurance companies are required to offer this coverage, but you can reject the coverage in writing.
Alabama SR-22 policies
If you have committed one of the following offenses, you will likely need an SR-22 to reinstate your driving privileges:
reckless driving
DUI
driving without insurance.
SR-22 insurance is a document that you will need if you have been convicted of drunk driving in the state of Alabama. The SR-22 form must be filed with the DMV, and it can only be obtained from your insurer.
Is Alabama a no-fault state?
Alabama is an at-fault state, which means that if you are found to be at fault in a collision, you will be held responsible. You must pay for the other driver's property damage and medical bills.
Alabama does not have a no-fault car insurance law.
What happens if my vehicle isn't properly insured in Alabama?
In Alabama, the law states that you must have vehicle insurance. If you don't have it, then you can be charged with a misdemeanor. You will also have to pay a fine, and your license may be suspended.
Does Alabama accept digital insurance cards?
Alabama is one state that accepts digital insurance cards as proof of coverage.
How Much Does Car Insurance In Alabama Cost?
In Alabama, many factors affect how much a person pays for car insurance. One factor is age: older people pay less than younger people because they are statistically less likely to get into an accident. Another cost factor is where someone lives. Living near an urban area could mean higher car insurance premiums because traffic is more likely to be hazardous.
Average Cost of Car Insurance In Alabama By City
In Alabama, the average cost of car insurance varies from city to city. It can range from around $1,250 to $3,000 per year. The average cost for a driver in Huntsville is around $141 per month, while it's closer to $164 in Birmingham.
City
Average Monthly
Alabama Car Insurance Cost
Birmingham
$164
Montgomery
$152
Mobile
$158
Huntsville
$141
Tuscaloosa
$147
Average Cost of Car Insurance In Alabama By Company
The average cost of car insurance in Alabama varies depending on which company you choose and what type of insurance you need.
Car Insurance Company
Average Minimum-Coverage
Premium (Annually)
Average Full-Coverage
Premium (Annually)
Allstate
$415
$1,315
GEICO
$325
$1,425
MetLife
$885
$2,445
Progressive
$520
$1,575
State Farm
$450
$1,470
Average Cost of Car Insurance In Alabama By Age
Younger drivers are typically considered more risky drivers. The insurance premium charged by providers reflects this.
Age
Average Full-Coverage
Premium (Annually)
Age 16
$2,715
Age 18
$6,130
Age 20
$4,250
Age 25
$2,195
Age 30
$1,900
Age 40
$1,625
Age 50
$1,605
Age 60
$1,600
Age 70
$1,705
Average Cost of Car Insurance In Alabama By Gender
In Alabama, gender doesn't seem to make much difference to your insurance premium. Women can expect to pay slightly more than male drivers.
| | Average Full-Coverage Premium (Annually) |
| --- | --- |
| Male | $1,350 |
| Female | $1,375 |
Average Cost of Car Insurance In Alabama By Credit Score
The better your credit score, the cheaper your premiums are likely to be. If your credit isn't good, consider trying to get car insurance without a credit check.
| | Poor | Average | Good | Excellent |
| --- | --- | --- | --- | --- |
| National Average | $3,005 | $1,910 | $1,775 | $1,560 |
| Alabama | $3,120 | $1,900 | $1,760 | $1,545 |
Average Cost of Car Insurance In Alabama By Driving Record
The Alabama average cost of car insurance also varies depending on your driving record. Drivers with a clean record should expect to see the lowest premiums. Whereas those with more serious infractions will see the highest increases.
Driving Incident
Average Full-Coverage
Premium (Annually)
% Increase In Average
Full-Coverage Premium
Clean Driving Record
$1,775
0%
Speeding Ticket
$1,960
17%
Accident
$2,395
32%
DUI/DWI
$3,125
48%
What Optional Alabama Auto Insurance Coverages Should You Consider?
Alabama is a state that requires all drivers to have at least the minimum amount of auto insurance coverage. However, it is always a good idea to consider adding more coverage.
Some coverages to consider are:
Collision: This coverage pays to repair your vehicle after an accident.
Comprehensive: This coverage pays to replace your vehicle after an accident.
Uninsured motorist: This coverage pays for damages if the other driver does not have insurance or is underinsured.
Underinsured motorist: This coverage covers you if the other driver is at fault but does not have enough insurance to cover your damages.
These coverages will protect you in the event of an accident with another driver who does not have enough insurance. They also protect you if you are hit by someone who has no insurance at all.
What Auto Insurance Discounts To Look For In Alabama
The common car insurance discounts that you should be looking for in Alabama include:
Multi-Car Discount: This is a discount that is offered to those who have more than one car insured under the same policy. This will reduce the insurance cost for both cars, and you can save up to 20% on the total policy.
Good Student Discount: If you are a student and your grades are good, then you may qualify for this discount. You can save up to 10% on your insurance by being a good student.
Driver's Education Discount: If you take driver's education courses, then there is a chance that you will be eligible for this discount. The savings varies between different companies, but it can range from $10 to $200.
FAQs
How much is car insurance in Alabama per month?
The cost of car insurance in Alabama can vary depending on the company, your driving record, and your coverage.
Is car insurance high in Alabama?
The average rate for car insurance in Alabama is slightly lower than the national average.
Is it illegal to drive without car insurance in Alabama?
Yes, it is illegal to drive without car insurance in Alabama. You could face a fine, a suspended license, and even imprisonment if caught.
What type of car insurance is mandatory in Alabama?
All drivers in Alabama must have at least the minimum state-required insurance coverage.
Does car insurance follow the car or driver in Alabama?
Car insurance usually follows the car in Alabama, but not always. If someone else is driving your car and gets into an accident, you should still be covered for damages.
How To Purchase Alabama Car Insurance
When it comes to purchasing Alabama car insurance, there are many factors that you need to consider. You should consider the coverage options, deductibles, and other features available with each policy. Purchasing Alabama car insurance can be confusing, but by comparing car insurance quotes, you can find car insurance in Alabama at an affordable price.
Related Posts