UPDATED: AUGUST 11, 2023 | 2 MIN READ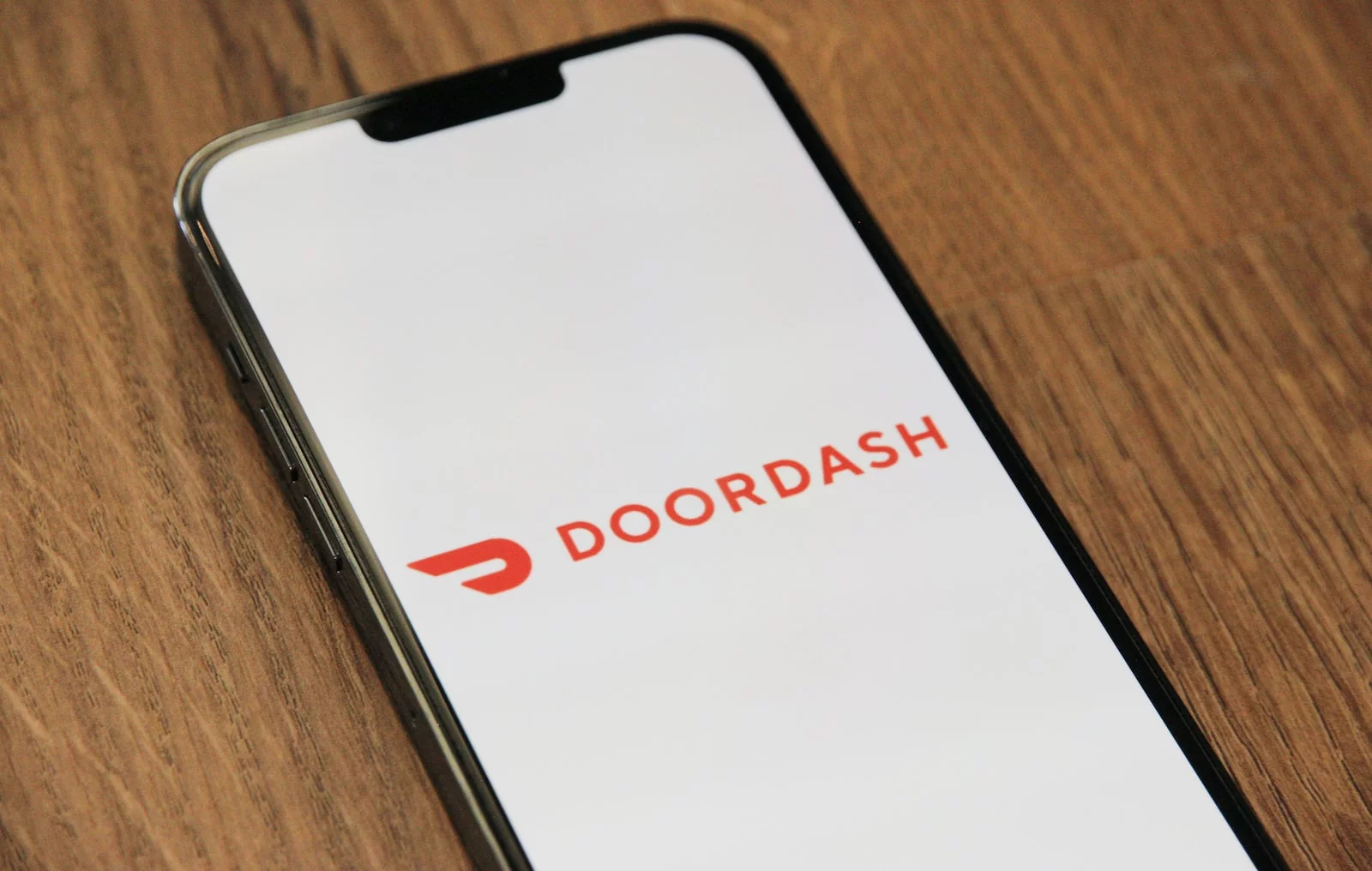 Food delivery drivers for DoorDash and other delivery services may love the freedom of working when they want, but there are a few things to know to find the best car insurance for DoorDash drivers.
Working for DoorDash requires car insurance, but your personal car insurance coverage typically won't apply when you pick up or deliver food.
Below, you'll find out how car insurance for dashers works and our picks for the best car insurance for DoorDash drivers.
Do you need special insurance as a DoorDash driver?
If you drive for DoorDash, your personal auto insurance policy won't cover you while you're on the job. DoorDash offers dashers basic liability insurance up to 1 million dollars for bodily injury and property damage.
The coverage applies only to car accidents when you're in active delivery. You must file a claim through your insurance company before DoorDash's third-party liability coverage applies.
You don't need commercial car insurance if you drive for DoorDash, Postmates, Uber Eats, GrubHub, or any other food delivery company.
But failure to let your insurance company know you use your car for business purposes may result in cancellation and insurance claim denials.
Luckily, most major car insurance companies offer dasher insurance and insurance policies for rideshare drivers, such as Lyft.
6 of the best car insurance companies for DoorDash drivers
Multiple carriers offer suitable car insurance for DoorDash drivers. To save time and money, and streamline the claims process in case of an accident, work with only DoorDash-friendly companies. The insurance providers below offer the best car insurance for DoorDash drivers.
GEICO
GEICO features rideshare insurance that covers DoorDash drivers with a hybrid insurance policy. The carrier converts your personal insurance policy and covers you anytime you're in your car, whether driving for pleasure or delivering food to a customer.
PROS
Low deductibles available

Hybrid policy is cheaper than a commercial-use policy

Affordable auto insurance rates

Works if you drive for multiple companies
CONS
Only available in certain states

Insurance for dashers isn't an endorsement or add-on policy

Lower consumer satisfaction rate than other carriers

Limited insurance agent availability
Progressive
Progressive provides the best car insurance for DoorDash drivers because its rideshare coverage applies to both food delivery drivers and rideshare drivers.
You must currently have a personal car insurance policy to purchase the rideshare coverage. The carrier allows the same policy limits you chose for your personal auto policy.
PROS
Insurance policy tailored for food delivery drivers


Features deductible reimbursements

Easy-to-file claims process online and via an app

Ability to select your deductible

You can apply for a quote online
CONS
Only available to current Progressive customers


It may not cover every step of food delivery work

Coverage limited to 34 states and the District of Columbia
State Farm
State Farm features rideshare coverage for passenger drivers from Lyft and Uber, as well as coverage for DoorDashers. If you pick up and deliver food for DoorDash or other food delivery services, you can opt for a business-use notation on your personal State Farm policy.
While the coverage is ideal for DoorDash drivers, it might not be the best for people who work with multiple gig-work companies because Uber and Lyft drivers have to add rideshare coverage to their policies.
PROS
Wide availability for customers

Your personal policy's coverage and add-ons can also apply

Needs only a business-use notation, not a commercial policy
CONS
Rideshare coverage can be expensive, adding 15% to 20% to your insurance premiums

The business-use policy for DoorDash doesn't apply if you have passengers for Lyft or Uber

Coverage varies by state availability

Allstate
Allstate offers rideshare coverage under the name Ride for Hire, and it applies to both delivery drivers and those with passengers. The policy is an add-on to your existing car insurance policy.
PROS
A special type of insurance explicitly made for delivery and rideshare


Available as an add-on to your policy

Personal coverage still applies when you're on the job
CONS
It could be expensive depending on your location and insurance policy

Can't purchase a policy online

Limited information on coverage and limits online
Erie
Erie was one of the first insurance carriers to offer ridesharing insurance coverage. Unlike other insurance companies, the coverage applies before, during, and after the drive. With Erie, you need a business-use endorsement.
PROS
Coverage for rental cars and glass repair

Personalized quotes based on your needs
CONS
Limited to 12 states plus D.C.

You must purchase a policy through an agent

No online quotes are available

No terms and conditions online

Rideshare insurance isn't a supplemental policy
USAA
USAA offers add-on coverage for rideshare and delivery services, making it easy to adapt car insurance from personal use to business use.
The delivery driver insurance applies to rideshare with passengers and food delivery, making it great for those who work for DoorDash and Uber or Lyft. Unfortunately, USAA members are only military members and their families.
PROS
Doesn't require a new commercial auto insurance policy, just add-on coverage

Insurance coverage addresses the gap between waiting for a delivery request and active delivery
CONS
Policies limited to military members and their families


Need a personal use policy to purchase the add-on

Lack of coverage information online

FAQs
What is the best car insurance for DoorDash drivers?
State Farm is the best car insurance for DoorDash drivers in terms of availability, cost, and coverage. If you work solely for DoorDash delivering food and don't have passengers (like Lyft or Uber), you can add a business-use notation to your policy.
Does car insurance go up with DoorDash?
Yes, your car insurance costs can increase when you deliver for DoorDash. When you deliver food, you often drive more, which could increase your insurance rates. You will likely pay a higher rate if you need a commercial car insurance policy.
Should I tell my car insurance about DoorDash?
Yes. Inform your personal insurance company if you work for DoorDash. Your individual policy isn't intended for business use, so you must tell your insurer if you use your personal vehicle and deliver for DoorDash. You can then add on a car insurance policy specifically for your business.
What auto insurance companies cover DoorDash drivers?
National insurance carriers such as GEICO, Progressive, Allstate, USAA, and State Farm offer auto insurance for dashers. Erie, a regional company with coverage in 12 states plus the District of Columbia, also offers DoorDash car insurance.
What is the average DoorDash driver making?
DoorDash reports the average salary for a driver is $25 an hour. They receive 100% of customers' tips, and the company pays $2 to $10 per delivery based on delivery distance, order, and other factors.
How much does DoorDash pay for insurance?
DoorDash doesn't pay for a standard car insurance policy but offers liability coverage to its dashers. It covers up to 1 million in damages if you have a car accident while on the job but is active only after you contact your personal auto insurance company.
Find car insurance that covers your DoorDash work
Don't rely on your personal car insurance for your DoorDash deliveries. Whether you work full-time or part-time, your personal policy won't apply for business use. You can easily find DoorDash insurance from Progressive, State Farm, Allstate, and other carriers with ease.
Browse delivery insurance options from various carriers and retrieve information with our free quote tool. Get a quote now.
Related content: