UPDATED: AUGUST 11, 2023 | 3 MIN READ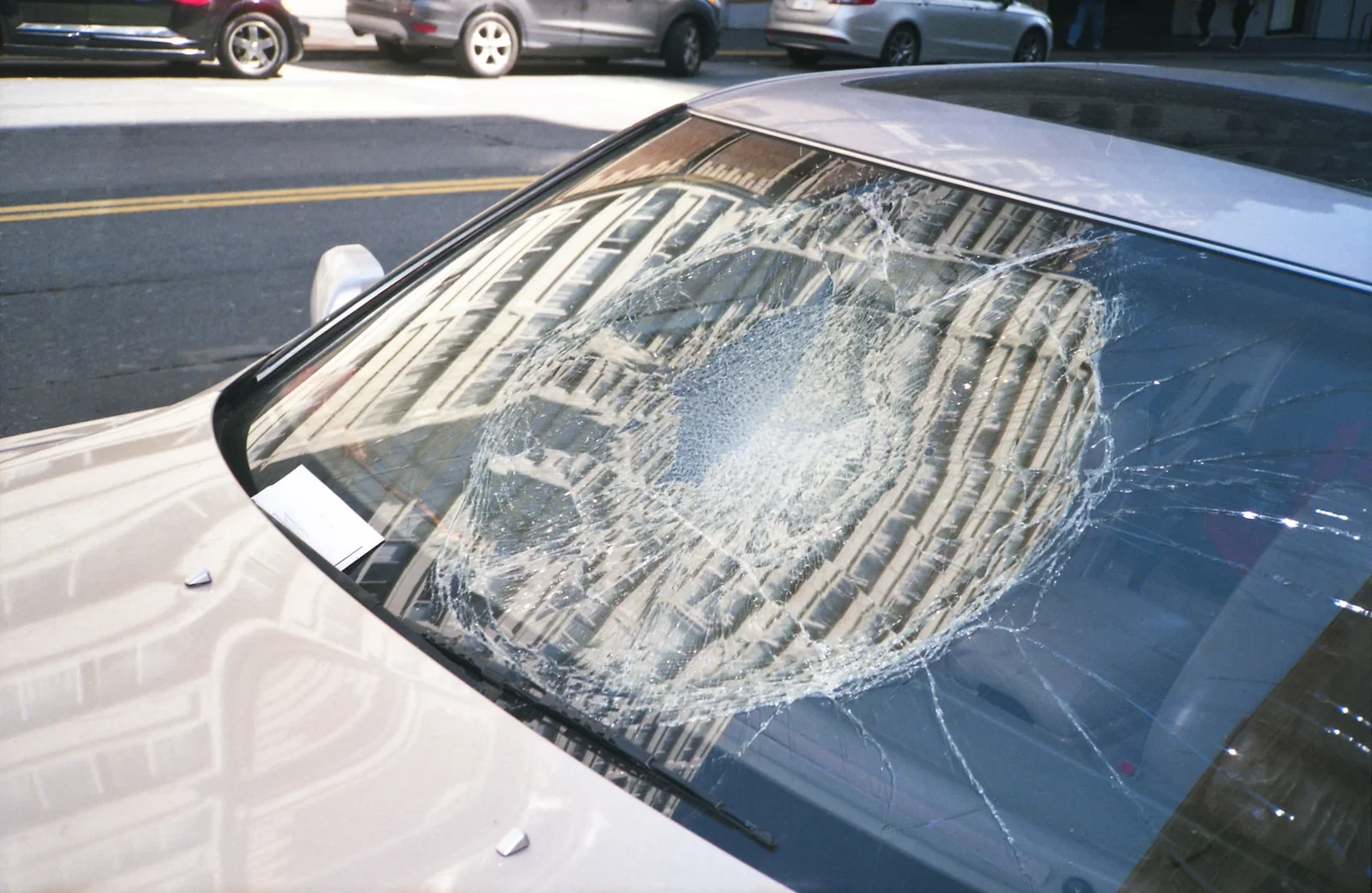 Your car's windshield is covered under the comprehensive portion of your insurance policy. But comprehensive coverage is subject to a deductible, and glass repairs are typically only a few hundred dollars. This means, unless you have no deductible windshield replacement coverage, you pay for windshield repairs yourself.
Unfortunately, this causes many windshields to go unfixed. And that isn't safe because it can impede the driver's vision. The good news is some states have introduced zero-dollar glass deductibles. This allows drivers to get their windshields replaced at no cost to them.
What's a zero-dollar glass deductible?
A zero-dollar glass deductible is a coverage on your car insurance policy that lets the policyholder replace the car's glass without any out-of-pocket cost. It covers:
Windshield
Side windows
Rear window
Glass sunroofs
Quarter glass
Vent glass
Which states offer zero-dollar glass deductible coverage?
Only two states require insurance carriers to give zero-dollar glass deductibles to everyone with comprehensive coverage. But what's covered varies slightly.
Arizona
In Arizona, insurance carriers provide zero-dollar glass deductibles for all of the glass in your car – tempered and safety glass. It covers repairs and replacements.
Kentucky
Kentucky drivers have the same coverage as Arizona drivers – zero-dollar glass deductible for all of their cars' glass. However, carriers in this state are required to go a step further.
Drivers with comprehensive coverage also have a zero-dollar deductible on anything deemed "safety equipment." This means plastic, glass, and other materials used in your vehicle's lights are also 100% covered.
What type of coverage do other states offer?
Some other states do regulate how insurance companies handle glass coverage. However, these states don't necessarily cover the glass in your car 100%.
Connecticut
In Connecticut, safety glass is replaced without any out-of-pocket costs to you. This means you don't have to pay a deductible to repair or replace your windshield or rear window.
Florida
In Florida, your policy includes no deductible windshield replacement. But any other glass in your car is subject to the deductible you choose for your comprehensive coverage.
Massachusetts
Massachusetts drivers can choose to purchase comprehensive coverage with a zero-dollar deductible. However, this is an option, not a requirement. Also, it's important to note that the lower your deductible, the higher your premium. So you'll pay more each month if you don't have a comprehensive deductible.
New York
Like Massachusetts drivers, New Yorkers can opt to purchase comprehensive coverage without a deductible. This covers glass replacement, but the coverage is an option, not a requirement.
South Carolina
South Carolina, like Connecticut, doesn't allow deductibles for safety glass repair or replacement. But the zero-dollar deductible doesn't apply to tempered glass, so it won't cover your side windows.
FAQs
Should you use your car insurance to pay for windshield repair or replacement?
If your state offers no deductible windshield replacement, consider using your insurance to fix your windshield. However, keep in mind filing a claim could raise your premiums at your renewal.
If you don't live in a state with zero-dollar glass deductibles, you must compare the repair cost to your deductible amount. If the repairs exceed your deductible, using your insurance might be worth it.
Does my insurance policy cover windshield replacement?
Windshield coverage varies by policy. To see if your insurance policy covers windshield replacement, read the declarations page or call your insurance company to verify.
Will a glass claim raise my insurance rates?
Whether a glass claim raises your insurance rates depends on your insurance company's policy on claims and your past claims history. In most cases, if you've never filed a claim or haven't in the past three years, filing a glass claim shouldn't raise your rates.
Find cheap coverage for your car
If you want to ensure your windshield and the other glass in your car are covered, you need a car insurance policy with comprehensive coverage. Use our quoting tool to compare rates today.
Related content: