UPDATED: APRIL 27, 2023 | 2 MIN READ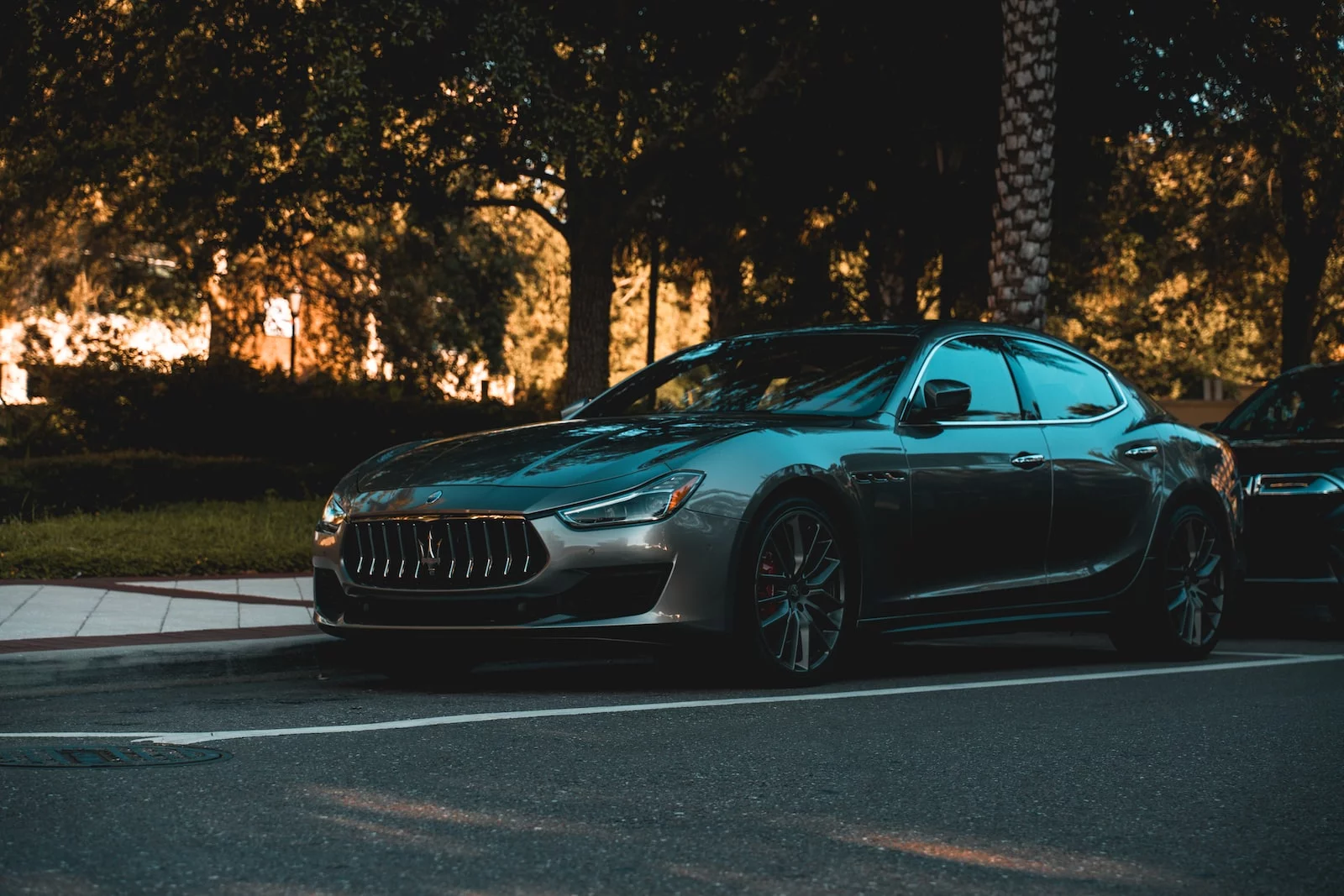 One thing to consider when looking for a new car is how it will affect your insurance costs, and some cars are more expensive to insure than others. You might be surprised to find out which cars are more costly than others. Spoiler alert: it's not just the sports cars. We have researched and will present the most and least expensive vehicles to insure.
What to Look for in a New Car that Affects Car Insurance Costs
When looking for a new car, it's not just about researching the type of car, and features, choosing a color and comparing prices. You also have to consider how your insurance rate will change. Comparing auto insurance rates on different cars might make you think twice about your purchase.
Things that affect auto insurance policy rates include credit score, driving record, vehicle make, gas or electric vehicle, safety features, and safety ratings. Another set of items to consider is how often similar types of cars are wrecked or stolen. All these items and more can affect your car insurance premiums.
Vehicle Ranking Statistics Affecting Car Insurance Quotes by Brand
We have all the details for savvy shoppers who want the best bang for their buck. Next, we'll discuss the average insurance costs for different brands, models, and vehicle types.
The Most and Least Expensive Cars to Insure
Some brands are more likely to be in an accident, stolen, or broken into. Fiat is the least expensive auto manufacturer to insure, with an average annual premium of $1,499. In contrast, Maserati is the most expensive coming in at an average yearly premium of $4,393.
Most Expensive Car Brands to Insure
The below chart shows the most expensive car brands broken out by make and model.
| Rank | Make & Model | Average Annual Insurance Premium | % of MSRP |
| --- | --- | --- | --- |
| 1 | Maserati Quattroporte | $5,420 | 3.9% |
| 2 | Nissan GT-R Nismo | $4,864 | 2.3% |
| 3 | Audi R8 5.2L V10 Quattro | $4,591 | 2.1% |
| 4 | Maserati Ghibli | $4,341 | 6% |
| 5 | Acura NSX | $4,137 | 2.6% |
| 6 | Mercedes S560 | $4,059 | 3.1% |
| 7 | Tesla Model S Long Range | $3,908 | 4.1% |
| 8 | Alfa-Romeo Giulia Quadrifoglio | $3,847 | 5.1% |
| 9 | Porsche 911 Carrera | $3,730 | 3.8% |
| 10 | Mercedes G550 4MATIC | $3,637 | 2.8% |
Rank Most Expensive Rate Insurance as % MSRP
Least Expensive Car Brands to Insure
If you're shopping around for a cheaper car, you might expect the insurance rates to be more affordable, but that's not always the case. Insurance varies and depends on the vehicle type and past insurance claims. This chart provides the least expensive brands broken down by make and model.
| Rank | Make & Model | Average Annual Insurance Premium | % of MSRP |
| --- | --- | --- | --- |
| 1 | Mazda CX-3 Sport | $1,440 | 6.9% |
| 2 | Toyota C-HR | $1,473 | 6.8% |
| 3 | Ford Transit Connect XL | $1,491 | 6% |
| 4 | Fiat 500X Pop | $1,499 | 5.7% |
| 5 | Honda CR-V EX | $1,500 | 5.4% |
| 6 | Subaru Crosstrek | $1,502 | 6.8% |
| 7 | Dodge Ram Promaster City | $1,507 | 5.9% |
| 8 | Jeep Compass Altitude | $1,510 | 6.3% |
| 9 | Ford F-150 XL | $1,525 | 5.2% |
| 10 | GMC Savana G2500 | $1,527 | 4.6% |
Rank Least Expensive Rate Insurance as % MSRP
There is roughly a $322 per month difference between the least and most expensive vehicles. Therefore, checking your insurance rates before purchasing is always a good idea.
Is a Truck More Expensive Than A Car?
The style of the vehicle will also affect the cost of insurance coverage. Below you can see the national average of different vehicle styles or types.
Car Type Rate
Van $1,655
Truck $1,735
SUV $1,952
Car $2,454
Why Are Some Cars More Expensive to Insure?
Primarily, your car insurance is based on the vehicle you purchase. The insurance rate for a car is based on claims that have been paid out for similar models. For example, suppose your insurance company has paid out high liability claims for a Ford F-150 to other people. In that case, this will undoubtedly affect your insurance rate.
Another reason the rates might be expensive is whether there are high repair costs for your chosen vehicle. For example, some parts for the Mini Coopers have to be ordered from Italy, so that will cost a lot more for repairs than it would for a Caravan minivan.
In addition, items such as lane departure warnings and cars with advanced safety equipment can increase repair costs because those items are more expensive to replace.
Past claims will also affect your insurance rate if your insurance rate includes collision and comprehensive insurance. This is because the insurance company has to consider that a falling tree could total your car, and they will have to replace an entire vehicle.
The insurance company will then pay you the value of your vehicle at the time of your accident without the deductible. If you are driving a sports car, your rates will be higher because replacing a sports car would be considered a high liability claim.
Car Models VS Insurance Rates
When car insurance companies set up a quote for you, it's based on the risk that they have determined both you and your vehicle present to them. A lot goes into determining a vehicle's risk, such as claim histories, repair costs, accidents, and car theft rates.
If your car model has had a lot of claims in the past, you will deal with higher insurance rates. The cheapest cars out there to insure are usually the ones that don't have a lot of past claims on them.
Insurance Rates by Car Model
That's why the Honda CR-V and the Subaru Outback are considered the cheapest vehicles to insure. That's unsurprising, considering these vehicles are purchased due to their reputation as top safety picks.
Unfortunately, not one factor is the reason for your car insurance rate. Even some of the safest vehicles in the world have high insurance rates. For example, the Honda Civic and Honda Accord are considered to be some of the safest cars available.
So one would assume that the insurance rates would be lower for them. However, they were among the most stolen vehicles in the country in 2020. Unfortunately, they did not reach the top of our least expensive car insurance rates.
Trim Level and Car Insurance Rates
You might be surprised to discover that the features you get on your car can also increase your insurance rates. Purchasing a vehicle with high-tech safety equipment will likely cost more to repair the car.
Suppose you choose a powerful engine for your vehicle. In that case, insurers might assume you are at a higher risk of getting into an accident or speeding.
New Car vs. Used Car
New cars are typically more expensive to insure because they have a higher replacement value. You will be required to have full coverage on a new car that you finance. However, if you buy a used car outright, you're not required to have a full coverage policy.
FAQs
What is the most expensive vehicle for me to insure?
The Tesla Model S Performance is considered among the top-selling vehicle models in 2021. It's one of the most expensive cars to insure.
What is the cheapest vehicle for me to insure?
The Volkswagen Polo has always been a favorite small car for people to purchase, and its popularity only increased in 2021. In addition, it's considered one of the cheapest vehicles to insure.
Are older cars less expensive to insure?
Yes. Older cars are typically less expensive to insure, especially if you want a collision and comprehensive insurance. Cars start to depreciate when you drive off the lot, so an older vehicle will have lost value the longer you have it.
Insurers know that the payout would be less than a new vehicle if you total the vehicle. However, this is different from classic or collector cars.
Why are BMWs one of the most expensive cars to insure?
BMW models are considered luxury cars, so they can be expensive to insure. The reason is simple: they are more costly to repair or replace.
How does my credit score affect my auto insurance rate?
Individuals with a good credit score are statistically more likely to take care of their vehicle and drive less recklessly. Thus having a good credit score will lower your auto insurance rate.
What are some additional factors that affect insurance premiums?
There are several types of coverage included in your auto insurance. The amount you select for each of the following will also impact your rates.
Your driving history is also one of the major determinations of your auto insurance premium.
Need Help Ensuring You Find the Cheapest Car Insurance?
It's always a good practice to contact your auto insurance company before purchasing a vehicle to get a quote. That way, you will be prepared for the extra costs of your new purchase.
You might not know that your insurance could increase by hundreds of dollars, so doing your homework first is always a good idea.
We can help you save on your auto insurance. Simply fill out our online rate form. You can get rates from all the top providers in your area.