UPDATED: SEPTEMBER 06, 2023 | 1 MIN READ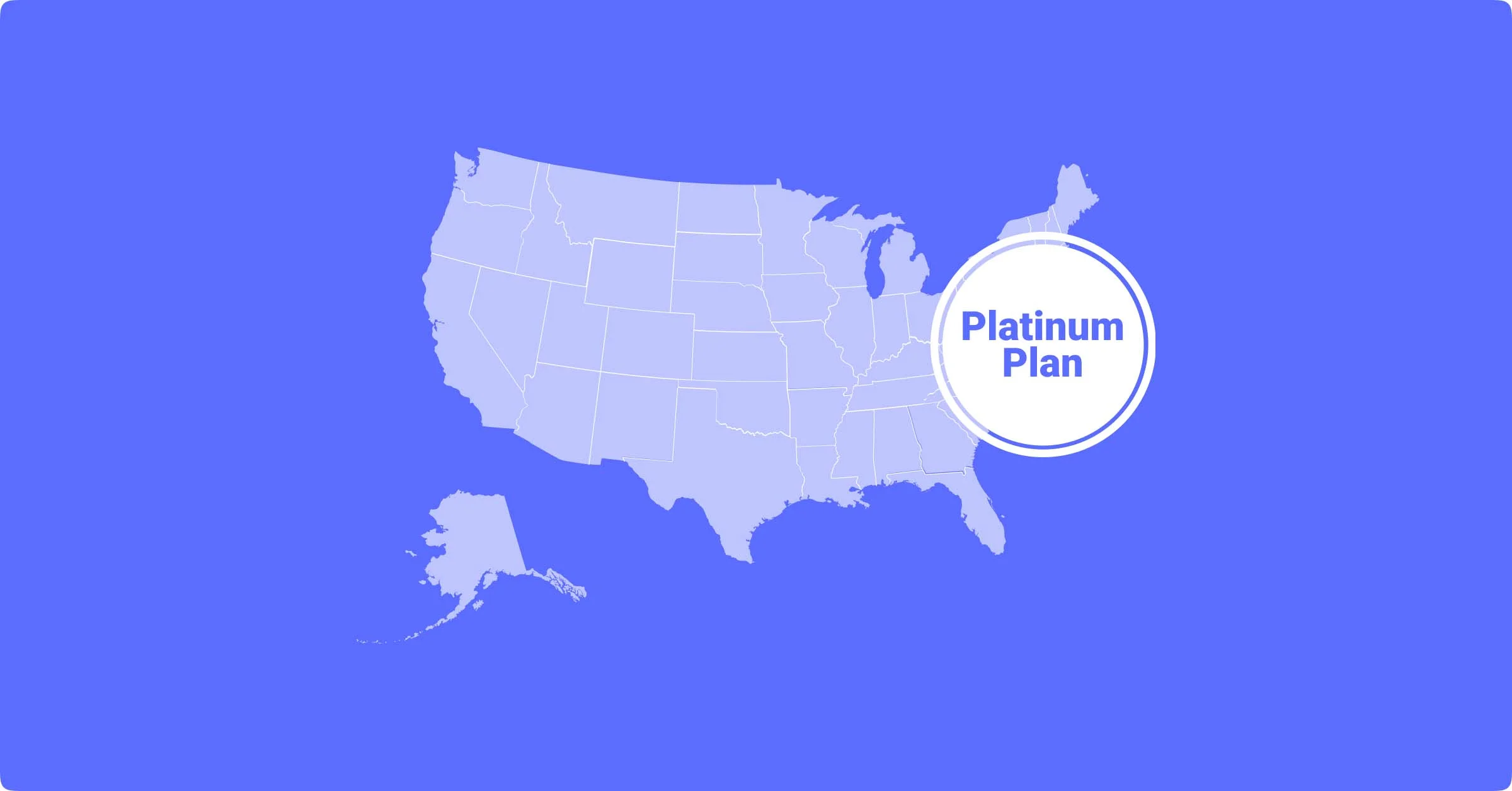 Are you looking for top-notch health insurance coverage with comprehensive benefits and minimal out-of-pocket costs? ACA Platinum Plans have got you covered. This guide will walk you through all the essential details about ACA Platinum Plans, including coverage, benefits, cost-sharing options, state-specific marketplaces, and the simple enrollment process.
Understanding ACA Platinum Plans
Regarding health insurance options under the Affordable Care Act (ACA), ACA Platinum Plans stand at the pinnacle. With the highest level of coverage, these plans provide maximum benefits for essential healthcare services. Lower deductibles and copayments make ACA Platinum Plans the perfect choice for those seeking comprehensive protection and peace of mind.
What is an ACA Platinum Plan?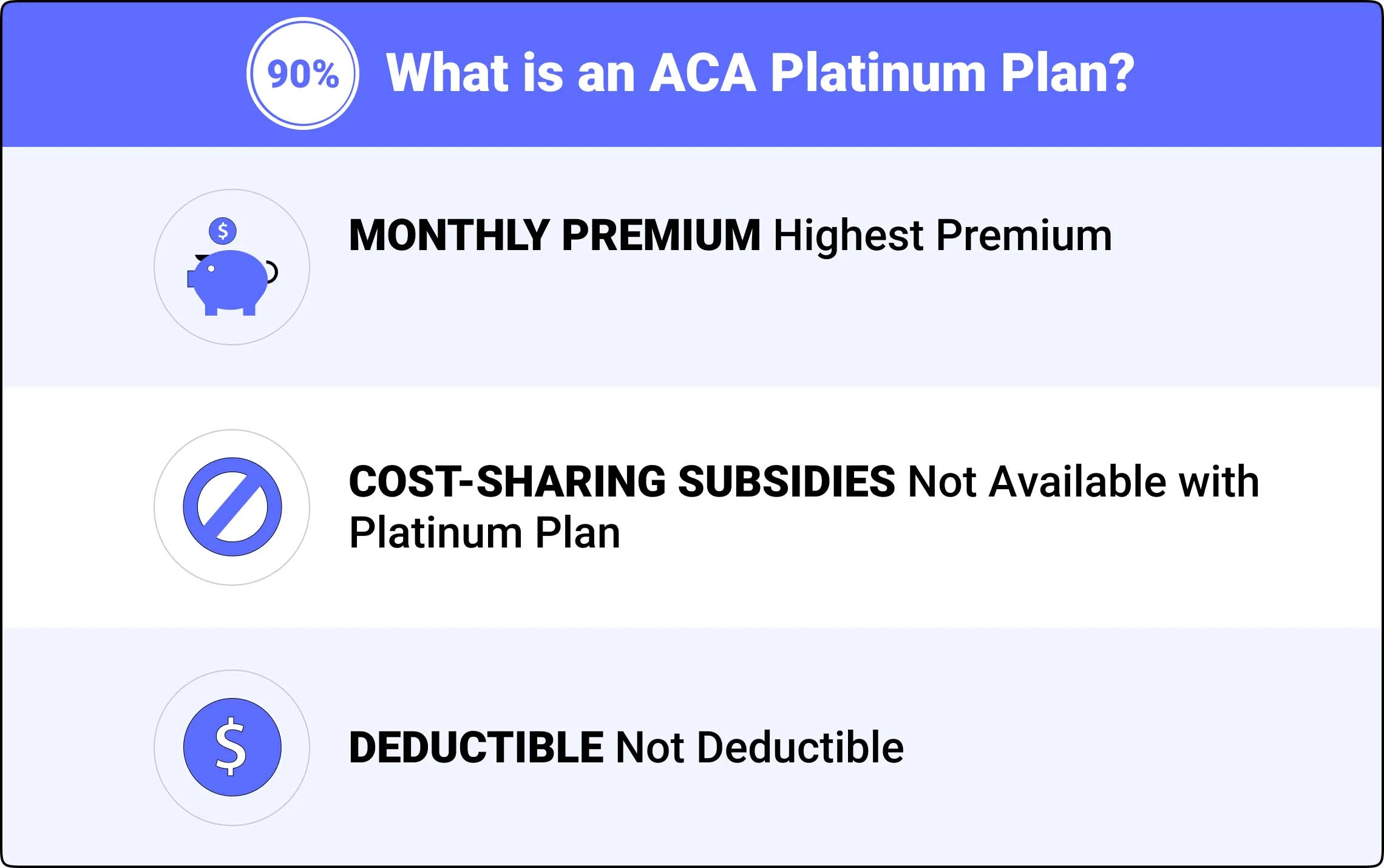 ACA Platinum Plans offer policyholders access to various healthcare services and benefits. From preventive care and doctor visits to prescription drugs and emergency services, these plans ensure comprehensive coverage for all your medical needs. With ACA Platinum Plans, your health and financial well-being are secured.
Coverage and Benefits
The comprehensive nature of ACA Platinum Plans guarantees access to essential health benefits. Regular check-ups, vaccinations, mental health services, maternity care, and more are covered, emphasizing preventive care to maintain your well-being and detect health issues early on.
Cost-sharing
While ACA Platinum Plans provide robust coverage, it's important to consider their cost-sharing aspect. These plans usually come with higher monthly premiums than other ACA metal tiers. However, the trade-off is the benefit of reduced copayments and coinsurance, ensuring your medical expenses remain predictable and affordable.
State-Specific ACA Marketplace and Resources
Each state operates its own ACA marketplace, offering a variety of ACA Platinum Plans for residents. These marketplaces provide valuable resources and tools to help you compare plans, understand their benefits, and check if you qualify for financial assistance. Explore your state-specific options to find the perfect plan for your healthcare needs and budget.
Alabama
Alaska
Arizona
Arkansas
California
Colorado
Connecticut
Delaware
Florida
Georgia
Hawaii
Idaho
Illinois
Indiana
Iowa
Kansas
Kentucky
Louisiana
Maine
Maryland
Massachusetts
Michigan
Minnesota
Mississippi
Missouri
Montana
Nebraska
Nevada
New Hampshire
New Jersey
New Mexico
New York
North Carolina
North Dakota
Ohio
Oklahoma
Oregon
Pennsylvania
Rhode Island
South Carolina
South Dakota
Tennessee
Texas ACA Marketplace
Utah
Vermont
Virginia
Washington
Washington DC
West Virginia
Wisconsin
Wyoming
How to Enroll in a Platinum ACA Plan
Enrolling in an ACA Platinum Plan is a straightforward process. Simply visit your state's ACA marketplace website or use the federal marketplace, HealthCare.gov. Follow the step-by-step instructions, provide your information, compare plans, and select the best suits your unique healthcare requirements.
Compare Platinum ACA Plans in Your Area
To make an informed decision, use our user-friendly tool to compare available ACA Platinum Plans in your state. Fill out our online rate form to compare plans and pricing. Choose wisely to secure the best healthcare coverage for you and your loved ones.
Related Content