UPDATED: SEPTEMBER 06, 2023 | 2 MIN READ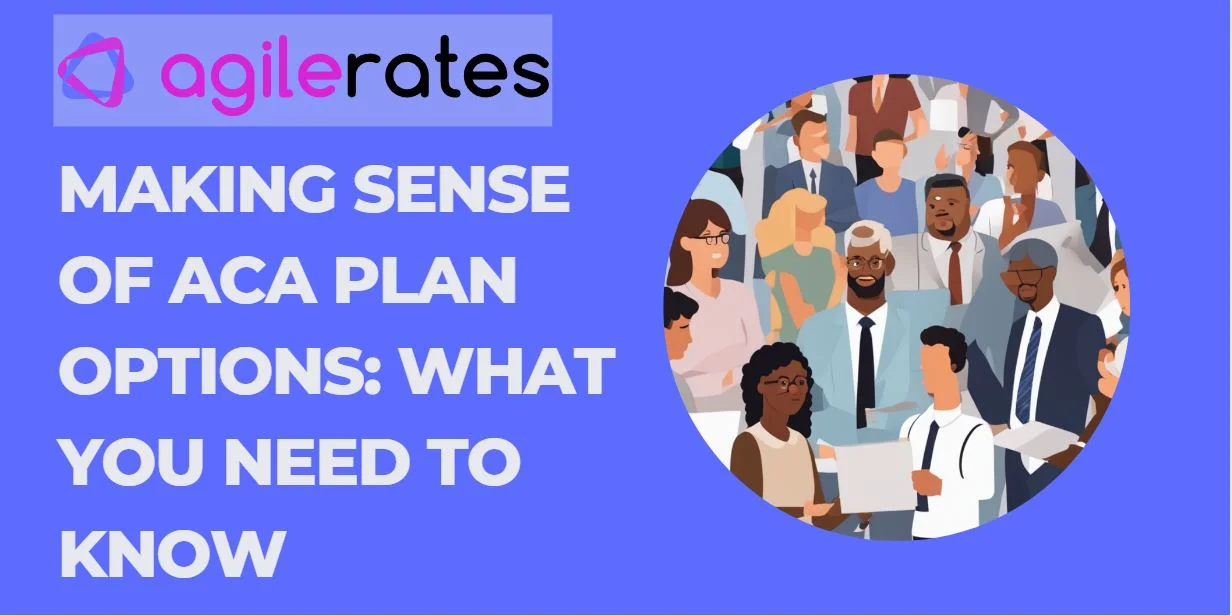 The Affordable Care Act (ACA) otherwise known as Obamacare, is the comprehensive healthcare reform passed in 2010. These plans are organized into four tiers and varying coverage named after metals (Bronze, Silver, Gold, Platinum). In this article, we'll explain the differences in ACA health insurance options and how to choose the right plan for you.
What is the Affordable Care Act (ACA)?
In 2010, the ACA was signed into law to lower health insurance costs for Americans. The ACA provides access to subsidies to help lower health insurance premiums for Americans who qualify. Health insurance is vital for Americans to guarantee access to healthcare and treatment.
Overview of ACA plan categories
The different plan levels for the ACA health insurance are different using metals. The lowest cost and lowest coverage level is Bronze, and the highest cost and healthcare coverage is Platinum. These plans must cover medically necessary care, preventive healthcare, vaccinations, and prescription drug coverage.
Bronze ACA plan options
Bronze plans typically come with the most affordable monthly premiums but entail higher costs when seeking medical care. They can be an optimal option for individuals who have minimal medical needs and primarily seek protection against exorbitant expenses in the event of a severe illness or injury.
Silver ACA plan options
Silver plans are positioned right in the middle, balancing monthly premiums and healthcare costs when seeking medical services. They offer a moderate and manageable level of both. One key aspect is that if you meet the criteria for "cost-sharing reductions" or "extra savings," choosing a Silver plan can lead to substantial savings on deductibles, copayments, and coinsurance when accessing healthcare services.
This unique benefit is exclusively available to those who opt for a Silver plan. As a result, individuals and families who qualify for these cost-saving options can save a considerable amount of money on their overall healthcare expenses, making Silver plans an even more appealing choice for those who meet the eligibility criteria. By carefully assessing your healthcare needs and financial situation, you can determine if a Silver plan aligns with your requirements and offers the potential for significant savings on out-of-pocket costs.
Gold ACA plan options
A Gold health insurance plan is a comprehensive individual and family policy that generously covers 80% of eligible healthcare costs, leaving the policyholder responsible for the remaining 20%. This 20% includes a combination of deductible, copayment, and coinsurance payments.
With a Gold plan, you can enjoy higher coverage and financial protection, making it an attractive option for those seeking more extensive healthcare benefits and predictable out-of-pocket expenses. By sharing a smaller portion of the overall costs, you can better manage your healthcare budget while ensuring access to quality medical services when needed.
Platinum ACA plan options
Platinum plans generally feature the highest monthly premiums among all plan categories, but they offer extensive coverage regarding medical expenses. These plans can be an excellent fit for individuals anticipating substantial healthcare usage and who prefer paying a higher premium in exchange for comprehensive coverage, leaving them with minimal out-of-pocket expenses.
Factors to consider when choosing a plan
When deciding which plan is best for you, there is much to consider. Next, we'll discuss these considerations, from deductibles to premium costs, networks, and prescription drug coverage.
Cost factors
Cost is one of the most significant factors when choosing health insurance. You want to ensure that you choose coverage with an affordable premium but also affordable to use for health services. In addition to the premium, consider the copays, deductibles, and out-of-pocket costs, such as the maximum out-out-of-pocket and individual vs. family limits.
Networks and providers
ACA plans are typically HMO or PPO plans revolving around their network of doctors. If you have doctors that you want to keep, verify they take the plan you're considering. In addition, some plans have larger networks than others, so you have more of a choice of what doctors you can see. HMO Plans require you to use network providers and typically referrals for specialists, while PPO plans allow both in and out-of-network providers. Remember that the costs to use an out-of-network provider are typically higher.
Subsidies and cost assistance
One of the biggest features of ACA plan options is the available subsidies and cost assistance. Marketplace enrollees can access two types of financial assistance. The first one, the premium tax credit, lowers monthly insurance payments. The second type, cost-sharing reduction, minimizes out-of-pocket expenses during medical visits or hospital stays. Qualifying individuals and families must enroll in a Marketplace plan to benefit from these financial aids.
Premium tax credit
The premium tax credit applies to Marketplace plans, reducing monthly payments. Plans come in bronze, silver, gold, and platinum levels. Bronze plans have low premiums but higher out-of-pocket costs, while platinum plans have high premiums and low costs. The credit can be used for any metal level except Catastrophic plans, designed for individuals under 30 and not eligible for premium tax credits.
To qualify for the premium tax credit in 2023, a Marketplace enrollee must meet specific criteria. They should have a household income equal to or greater than the Federal Poverty Level (FPL) based on the 2022 poverty guidelines. Additionally, they shouldn't have access to affordable coverage through an employer, Medicare, Medicaid, CHIP, or other public assistance programs. U.S. citizenship or proof of legal residency is required.
Lawfully present immigrants with household incomes below 100% FPL can also be eligible for tax subsidies if they meet all other requirements. For married individuals, filing taxes jointly is necessary to qualify.
Cost-sharing reductions
Marketplace enrollees can access cost-sharing reductions as the second form of financial assistance. These reductions decrease out-of-pocket expenses like deductibles, copayments, and coinsurance for covered healthcare services. Those eligible for premium tax credits with household incomes ranging from 100% to 250% of the poverty level can qualify for cost-sharing reductions.
Unlike premium tax credits that apply to all metal levels, cost-sharing reductions are exclusively available through silver plans. Eligible individuals receive cost-sharing reductions for silver plans, which means their deductibles and other cost-sharing aspects resemble those of a gold or platinum plan. Incomes between 100%-250% of the poverty level qualify for cost-sharing subsidies only in silver plans.
FAQs
What are four things to consider when choosing an ACA health insurance plan?
When considering a health insurance plan, several key factors should be assessed. The premium represents your monthly payment for insurance coverage. The deductible indicates the amount you must pay before the plan covers your health expenses. Co-payments, or co-pays, are fixed amounts you pay for specific services. Finally, it's essential to examine the maximum out-of-pocket expense, which limits the total amount you'll have to pay for covered services during the year.
What three things should you ask about when choosing a health insurance plan?
What is the size and type of the plan's coverage network? Is your current doctor in-network? How much will you have to pay for out-of-network doctor visits? Do you anticipate needing out-of-network care? These questions will assist you in making an informed decision about the most suitable health insurance plan for your specific needs.
What are my options if I don't want an ACA plan option?
Suppose you're looking for options other than ACA plans. Consider alternatives like short-term medical, private health insurance, plans with zero deductibles, fixed indemnity plans, or faith-based plans.
How to choose the right ACA plan for you
When choosing the right ACA plan option for you and your family, there is much to consider. Get help from a licensed insurance professional and compare plans by filling out our online rate form. You can compare the ACA plan options in your area and make the best decision for you and your family.
Related Content