UPDATED: JULY 18, 2023 | 2 MIN READ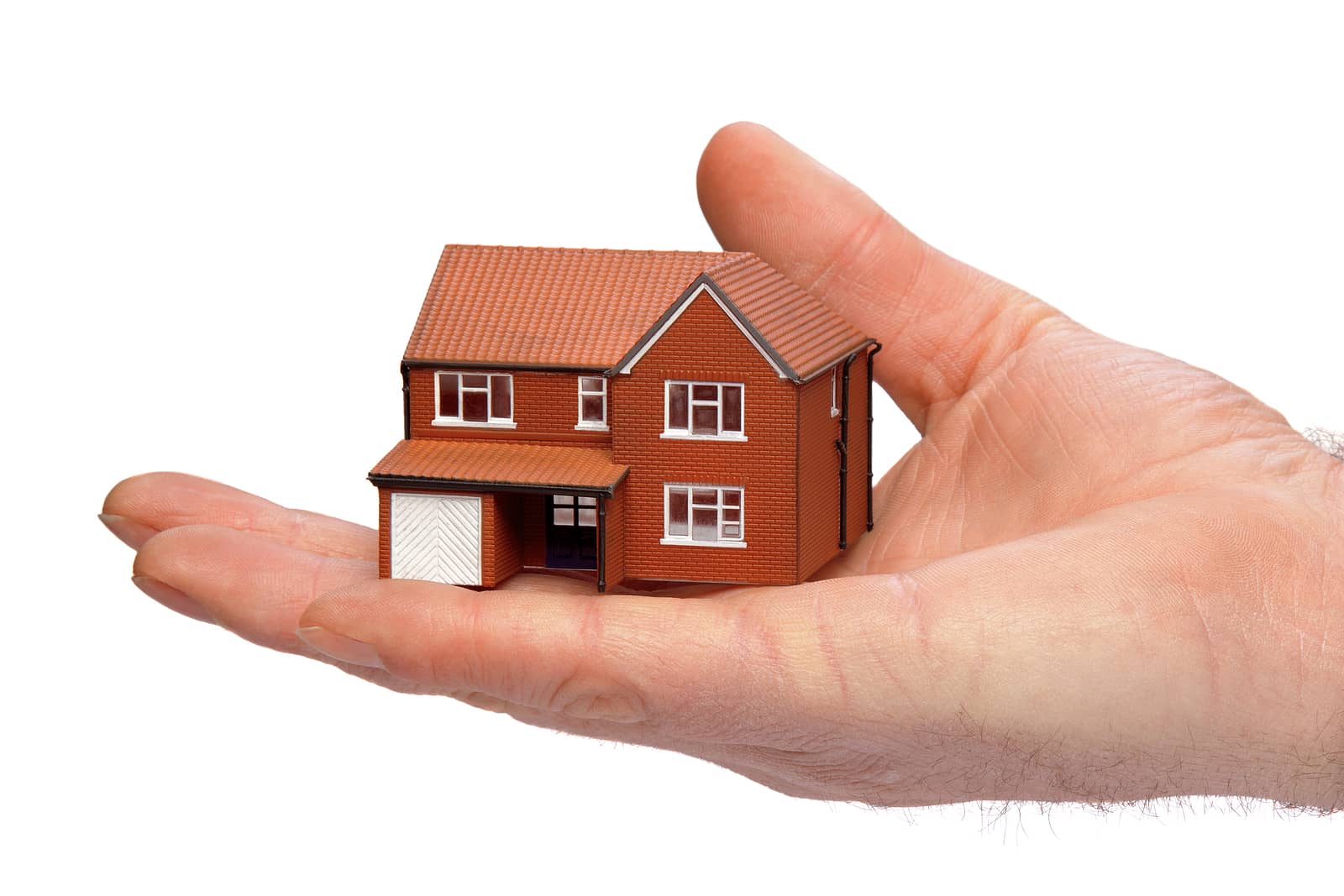 A house is considered tiny if it's under 400 square feet. Small homes are becoming more and more popular. They offer a different lifestyle and are a great way to live in the city. But when it comes to insurance, they can be tricky. Insurance companies still need to figure out how to price tiny house insurance. Because this concept is new, the rates depend on the company, the size of the home, and the location.
Dwelling Insurance
Dwelling insurance is a type of property insurance that covers the dwelling and its contents. It usually includes both the building and the permanent items inside it.
Suppose your tiny home is built on a permanent foundation and follows local building codes. In that case, you should be able to purchase this type of home insurance, regardless of the size of your home.
DIY tiny homes and homes on wheels might not be built to code, and they may not qualify for this type of dwelling coverage insurance. You'll then have to look into the different insurance options available.
You'll also want to get personal property coverage for your personal belongings. If you rent your tiny home, you may purchase different insurance products, such as renters insurance.
RV Insurance Policy
If your tiny house is on wheels, it might qualify for RV insurance. You can even bundle this with your current auto or life insurance and receive a multi-policy discount! Ask your current car insurance and home insurance providers if they offer coverage suitable for you.
RVIA
Your auto insurer does not provide coverage for your small home on wheels. It's essential to be aware that some insurers only offer RV insurance for trailers manufactured by certain reputable companies to guarantee their safety and dependability.
Manufacturers in the Recreational Vehicle Industry Association or RVIA are committed to producing safe, high-quality products. These manufacturers will have a special RVIA seal on their campers and trailers.
Insurance Considerations Specifically for Tiny Houses
Tiny houses offer many benefits, but they also have some drawbacks. One of the most significant drawbacks is that it can be challenging to find insurance because only a few companies provide insurance coverage for tiny houses.
For this reason, there are a few different insurance policies that you should consider when you get your tiny house insured.
Towing Your Home
Before relocating your tiny house, it's recommended that you consult your home insurance company to determine whether towing coverage is necessary. Your insurance policy may cease coverage when you hook your tiny house to a trailer hitch!
Part-Time Occupancy
If you own a tiny house on wheels, research your insurance options before deciding where to live. Some insurers offer similar coverage to an RV if you don't live there full-time.
Pre-Coverage Inspection
Before you sign your house insurance contract, be aware that some insurers require an inspection before they offer home coverage. Be sure to check with your insurer to see if this is a requirement and know what they will inspect if it's. They usually test the electrical systems and plumbing when they check the property.
FAQs
Is it hard to insure a tiny home?
It can be harder to insure a tiny home, and most tiny homes won't qualify for a standard homeowners insurance policy. If your small house is on wheels, you can purchase an RV or a manufactured home insurance policy. For a tiny stationary home, you might have to look for a specialist insurer for modular tiny houses.
What size home qualifies as a tiny home?
There are no official size limits for tiny homes. Tiny homes are typically between 100 and 400 square feet, but anything under 600 square feet is generally designated as a tiny home. The average tiny house is roughly eight times smaller than a traditional home.
How much should I save for a tiny house?
You could spend around $30,000 and $60,000 to build a tiny home. You must be aware of several factors when building alternative housing, such as a tiny home. There can be restrictions on zoning laws, building permits, and codes in your local area. Also, there will be a cost to hook up utilities such as water, electricity, and sewage. The types of insurance you need for a tiny home can also vary, so you'll need to speak to some insurance companies to find out what policy is best for you.
Is it worth it to invest in a tiny house?
It can depend; a tiny home could be for you if you're looking for an affordable property without needing a mortgage. Tiny houses are popular now, and owning a tiny home could be an excellent rental opportunity. However, if this trend goes out of fashion, you may be stuck with a worthless rental property. Tiny houses also depreciate over the years and usually have a low resale value.
How much does a tiny home cost?
The average cost of a tiny home is between $30,000 and $60,000, but you could go up to $150,000 for additional amenities. However, it's possible to build one for as low as $8,000. You'll typically save money building a DIY tiny home yourself than trying to buy a prebuilt one.
What are the benefits of a tiny house?
One significant benefit of a tiny home is that it's significantly cheaper to build, and you can avoid needing a mortgage lender. The reduced footprint of a tiny house makes it more efficient to clean. It can also result in lower energy consumption, ultimately leading to cost savings on water, electricity, fuel, and waste disposal bills. You'll need to get tiny house insurance, but with a smaller property, you should have lower insurance premiums.
How much will insurance cost for a tiny home?
The cost to insure your tiny home can depend on its value, your deductible, the type of coverage you want, and whether it's mobile or stationary. However, on average, it costs anywhere from $400 to $1,500 per year to insure a tiny home. You might need specialty tiny home insurance, but if your tiny house is movable, you could be covered under a mobile home insurance policy.
What is a tiny home?
While there are no official size limits for tiny homes, they tend to be between 100 and 400 square feet. You also have the option to put your tiny house on wheels so it can be moved around, but it can also be stationary. Tiny homes offer an energy-efficient, easy-to-maintain, and affordable way of living.
Finding Tiny House Insurance Companies
Tiny houses provide a clean and sustainable option for people who want to downsize or live more efficiently. However, tiny homeowners likely still want the peace of mind that their home is fully protected. That's where speaking to an insurance agent or agency can help. They can discuss your coverage options with you.
Simply fill out our online request form to find rates and a home insurance professional that can answer any additional questions.
---
Related Content
---