UPDATED: AUGUST 07, 2023 | 1 MIN READ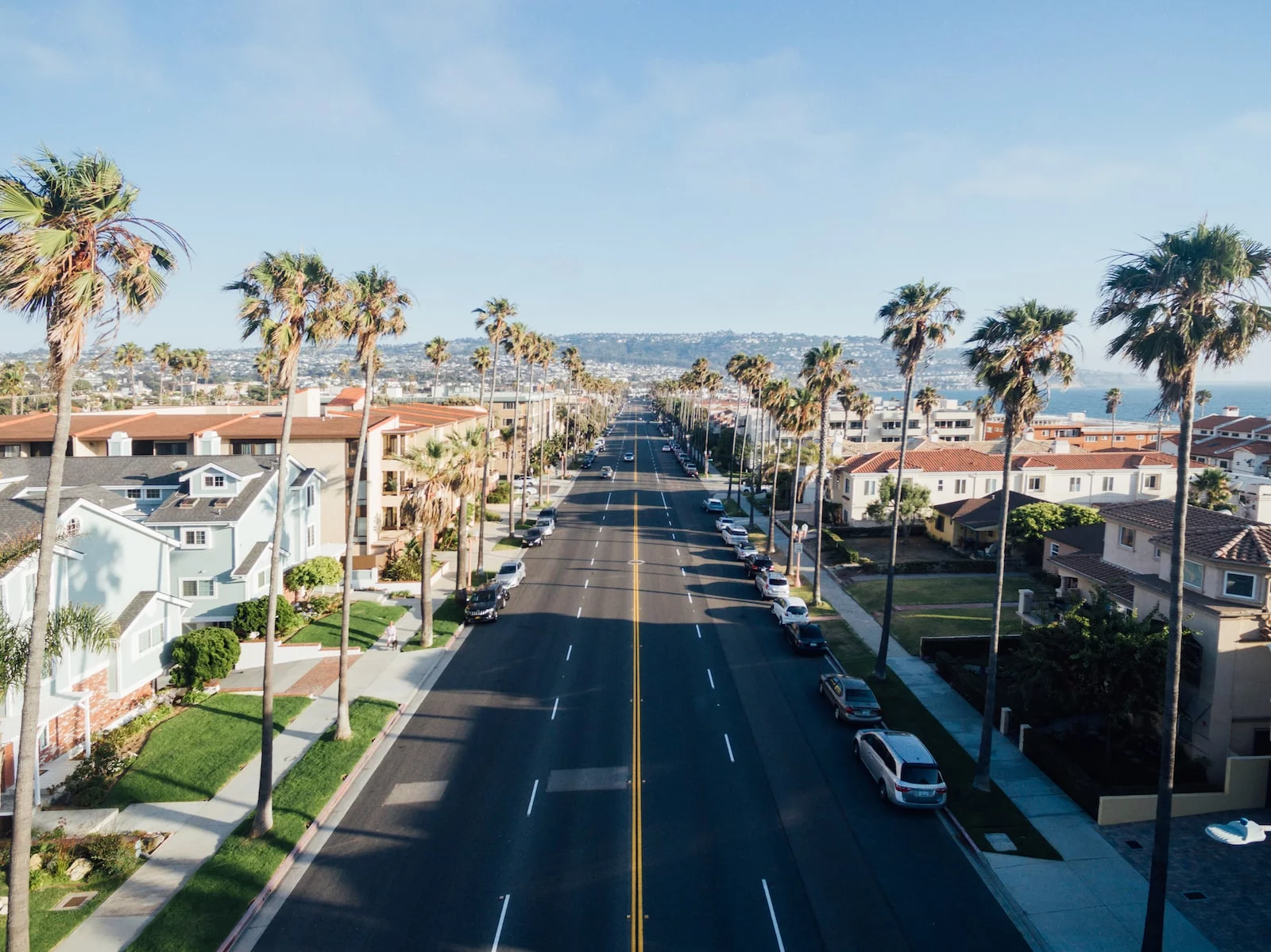 The Golden State features higher insurance rates than the national average. If you own a vehicle, use this article to learn what coverage you need and how to find the best car insurance in California.
Best auto insurance in California
The best companies for auto insurance in California are those with affordable rates, premier customer service, and discounts. Residents have a variety of choices for car insurance, but a few companies stand out above the rest.
Cheapest insurance company
GEICO offers the most affordable car insurance in California. The average rate for GEICO is $390, far lower than California's average annual rate of $604 for minimum coverage. Rates vary by age, location, insurer, and driving record.
PROS
Many savings options available

Affordable rates for drivers with poor credit and speeding tickets on their record

Good customer satisfaction ratings

Offers accident forgiveness
CONS
Above-average rates for drivers with DUIs

Doesn't offer new car replacement, rideshare coverage, or a vanishing deductible

Lower-than-average bundling discount for people with GEICO auto and home policies
Company with the best premium-reducing programs: State Farm
While car insurance in California is expensive, finding ways to save on your premium is easy. State Farm is one of California drivers' best choices for discount auto insurance. You may be eligible for discounts based on multiple automobiles, consumer loyalty, vehicle safety options, driver improvement courses, and good driving habits. Students with good grades or away from school are also eligible for savings.
PROS
High customer satisfaction ratings from J.D. Power

A++ Financial Strength rating from AM Best

Lots of discounts and coverage options available
CONS
No option to add gap insurance to your policy

Premiums are on the higher side
Company with the best discounts: Allstate
Allstate offers the best bundle discounts for home and auto insurance in California, giving you a chance to save up to 25% on your policies. They also have a decent consumer loyalty discount that may help you save even more. The company also offers good student discounts for teen drivers and defensive driver discounts for anyone who takes an approved defensive driving class.
PROS
Lots of savings options available, including teen driver discounts

Several digital tools available for policy management and filing claims

Company has strong financial stability

Offers rideshare coverage in several states
CONS
Some coverage options aren't available in all states

Average rates are often higher than the national average
Local and regional car insurance carriers
California Casualty
California Casualty offers auto policies designed for the way Californians live and drive. Policies are available for every kind of vehicle, including passenger cars, classic autos, antique autos, golf cars, motor homes, trailers, snowmobiles, and even dune buggies.
Broad Policy Protection, one of California Casualty's policies, offers good security for Cali drivers. The company has special rates and policies for healthcare and public safety professionals, plus gives price breaks to customers with good grades and driving records.
If you plan to drive to Mexico, be aware that Mexican law requires you to have coverage from a Mexican insurance company. California Casualty can help Los Angeles and San Diego residents who visit Mexico find coverage with its Mexican partner, Mexpro.
Kemper Auto
Kemper specializes in policies for California drivers who are hard to insure. The insurer features coverage for people with state IDs, international licenses, or a matricula consular instead of a U.S. driver's license. The standard coverage options include annual policies that lock your rate in for 12 months and roadside assistance.
Infinity Insurance
Infinity is a subsidiary of Kemper Auto. Infinity only sells auto policies in California, making it one of the auto insurance experts in the Golden State.
The company provides coverage for bodily injury and property damage, uninsured and underinsured motorists, and collision coverage for accidents. It also offers comprehensive coverage for events beyond a driver's control.
Infinity gives California drivers discounts if they maintain a safe driving record, complete a driver improvement course, have good grades, are new customers, and are homeowners.
California insurance demographics
Several demographic factors affect auto coverage in California. California has high insurance rates due to weather, healthcare costs, repair costs, and population numbers.
Crime Rates: While California's property crime decreased by 8.9% in 2021, vehicle thefts increased by 18.4%.
Average Household Income: California's average household income is $104,870.
Median Age Range: The median age in California is 36.2, and the median age range is 0-18.
Education: California's population includes 21.62% of its residents with a Bachelor's degree.
Common risk factors in California
California has a variety of risk factors that could potentially raise car insurance. Heavily-populated cities, extreme weather, and high theft or vandalism increase rates.
Auto insurance laws in California
Car insurance laws in California mandate minimum liability amounts and require insurance companies to report insurance information to the Department of Motor Vehicles (DMV).
What are the minimum car insurance requirements in California?
California car insurance requirements are $15,000 for injury or death per person, $30,000 for injury or death to more than one person, and $5,000 for property damage.
Am I required to carry uninsured motorist coverage?
No. California only requires insurance agencies to offer you uninsured/underinsured motorist coverage. You don't have to purchase it.
California SR22 policies
An SR-22 in California is a certificate filed by your insurance agency with the DMV. You may have an SR-22 with a suspended license. The certificate shows you meet the minimum car insurance requirements.
What happens if my vehicle isn't adequately insured in California?
If you drive without insurance or don't carry the minimum insurance required, the penalty ranges from $100 to $200 in fines. Depending on the circumstances and if you're a repeat offender, the fine can be $500, and you could end up classified as a high-risk driver, which also would raise your insurance premiums.
Does California accept digital insurance cards?
Yes. As of 2018, California allows motorists to show digital insurance cards as proof of car insurance.
How much does car insurance in California cost?
Insurance for California residents costs an average of $2,190 a year for full coverage. The minimum coverage rate is an annual $619. California's car insurance rates are affected by the state's high rate of natural disasters, large cities, and costs for car repairs. Heavily-populated areas of the state, like Los Angeles and San Francisco, have higher rates than smaller cities.
Average cost of car insurance in California by city
Rates for auto insurance in California vary by city, with higher rates often in large cities. In California, Los Angeles features the highest car insurance rates. San Diego is one of the cities with the lowest rates.
| City | Average California Car Insurance Cost | Difference From California Average |
| --- | --- | --- |
| Fresno | $2,055 | -7% |
| Los Angeles | $2,945 | 35% |
| San Diego | $1,980 | -11% |
| San Francisco | $2,485 | 14% |
| San Jose | $2,090 | -6% |
Average cost of car insurance by company
Insurance companies set their premium prices. Capital, GEICO, and Progressive are some of the most affordable.
| Car Insurance Company | Average Full-Coverage Premium (Annually) |
| --- | --- |
| Allstate | $2,320 |
| Geico | $1,725 |
| Nationwide | $2,110 |
| Progressive | $1,960 |
Average cost of car insurance in California by age
Insurance rates vary by age. Drivers aged 16 have higher annual premiums, but rates gradually drop by age 20. Your rate will decrease with age if you have a good driving record. When you reach age 70, insurance premiums increase a bit.
| Age | Average Full-Coverage Premium (Annually) |
| --- | --- |
| Age 16 | $5,400 |
| Age 18 | $6,210 |
| Age 20 | $3,785 |
| Age 25 | $2,750 |
| Age 40 | $2,190 |
| Age 60 | $2,060 |
| Age 70 | $2,230 |
Average cost of car insurance in the state by gender
Unlike other states, California doesn't allow your gender to influence your car insurance rate.
Average cost of car insurance in the state by credit score
California prohibits carriers from considering your credit score for car insurance rates. It doesn't affect your car insurance rates even if you have a low credit score.
Average cost of car insurance in the state by driving record
Your driving record influences your car insurance rates. If you're a careful driver, you'll have better car insurance rates in California. Speeding tickets and past car accidents make you a risky driver, raising your rate.
| Driving Incident | Average Full-Coverage Premium (Annually) |
| --- | --- |
| Clean driving record | $2,190 |
| Speeding ticket | $2,970 |
| Accident | $3,630 |
| DUI | $5,230 |
What optional coverages should you consider?
Once your insurance meets the minimum requirements, you may consider one of these optional coverages.
Uninsured/Underinsured Motorist Coverage: California has the 10th highest rate of uninsured drivers at 16.6% of all cars on the road. This coverage helps with bills resulting from an accident where the at-fault driver lacks or doesn't have the minimum insurance.
Comprehensive Coverage: If there's damage to your car from a non-collision event, such as theft, fire, or weather, Comprehensive Coverage helps pay for repair. As California often experiences severe drought and fires, you should opt for this coverage.
What discounts to look for in California
Discounts on your auto insurance in California vary. Car insurance agencies may offer discounts for a continuous good driving history, defensive driving course completion, and anti-theft systems.
FAQs
How much is car insurance per month in California?
California drivers pay an average of $119.08 a month for car insurance.
Does California have high car insurance?
California car insurance rates are some of the highest in the country. Shopping for the best rates is an excellent way to save on insurance.
How much is full-coverage in California?
Full-coverage insurance in California is an annual rate of $2,190.
What is minimum car insurance in California?
Liability-only car insurance is $15,000 per person/$30,000 per accident and property damage liability insurance of $5,000 per accident.
Is California a no-fault state?
No. California isn't a no-fault state. California drivers aren't required to buy personal injury protection (PIP) policies.
How to find the best auto insurance in California
If you're looking for the best car insurance in California, compare rates. You may be eligible for discounts based on your current insurer or even find a better deal with a new provider. Use our auto insurance quoting tool to compare rates now.