UPDATED: MARCH 14, 2023 | 1 MIN READ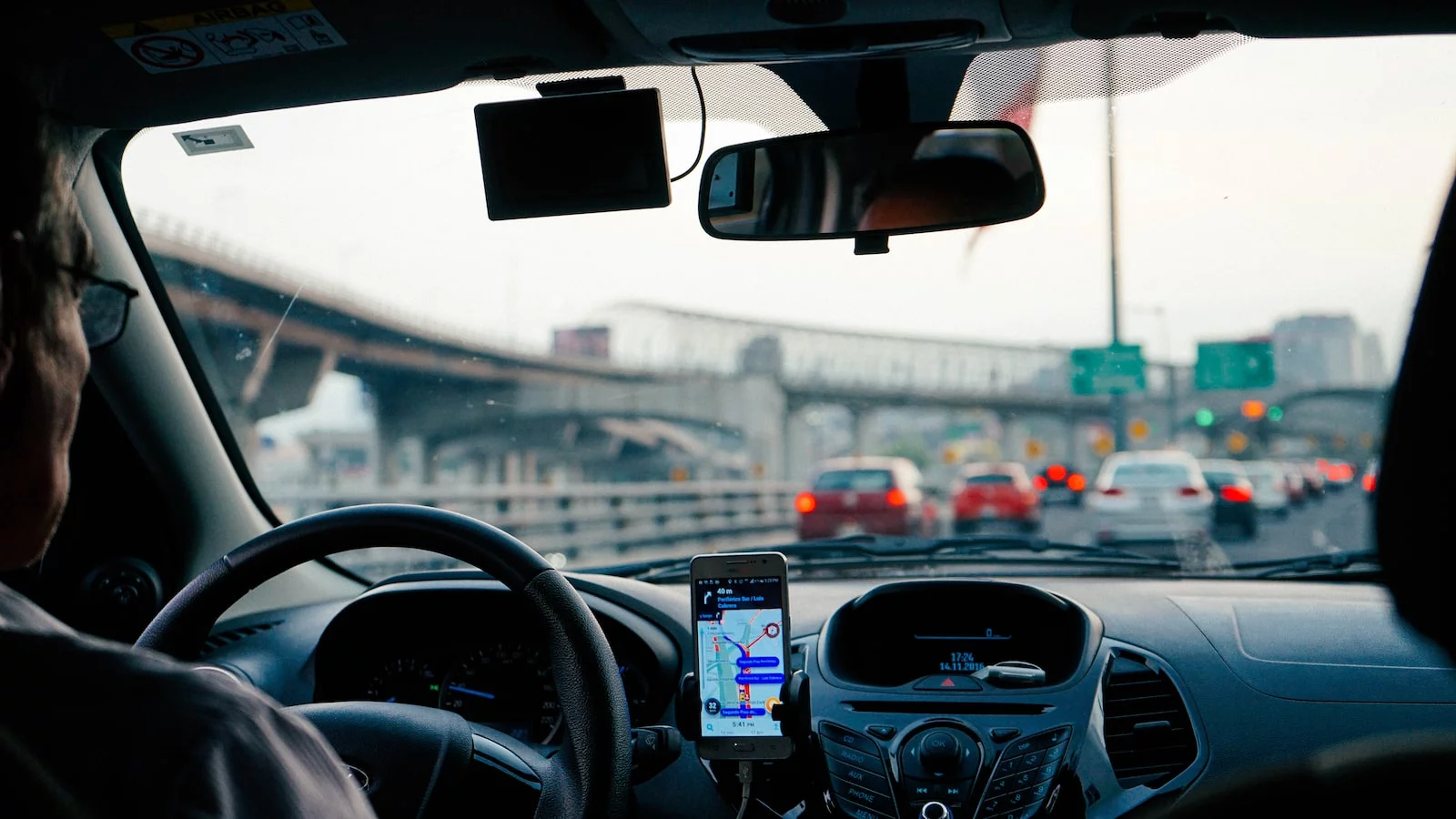 SR-22 is a form filed within your state to indicate proof that drivers considered high-risk drivers meet the minimum necessary insurance requirements. When obtaining an SR-22 certificate in Iowa, keep in mind that your insurance premiums will likely be much higher than typical insurance because of the increased liability risk to your insurance company. Below we'll review all that's necessary to get SR-22 insurance in Iowa and what you can expect with the process.
What you need to know about SR-22 insurance in Iowa
SR-22 certificates are forms of financial responsibility that some high-risk drivers may need due to a history of reckless driving or severe traffic violations. It's important to know that an SR-22 isn't insurance but a form filed with the state of Iowa to prove that you meet the minimum insurance requirements to stay on the road.
When an SR-22 is necessary, your insurance company will forward your proof of insurance document to Iowa's Department of Transportation. Not every insurance company will insure those who need an SR-22. And those companies which do accept SR-22 policies will raise insurance premiums drastically.
How much does SR-22 insurance cost in Iowa
On average, residents of Iowa who need to carry an SR-22 will pay around 64 percent more for their auto insurance each year than a driver without an SR-22. Another cost to factor in is filing your SR-22, which costs between $15 and $25.
| Company | Average Cost Per Month With an SR-22 & DUI | Average Cost Increase After a DUI |
| --- | --- | --- |
| Allstate | $432 | 106 % |
| State Farm | $262 | 88% |
| GEICO | $300 | 166% |
| Progressive | $252 | 57% |
| Farmers | $342 | 49% |
When are you required to get SR-22 certificate in Iowa?
An SR-22 in Iowa may be necessary if you've committed severe traffic violations. High-risk drivers often end up with a suspended license, and to reinstate your license so you can drive again, you'll need an SR-22. Some of the most common reasons to carry an SR-22 include the following:
Reckless driving
Operating a motor vehicle while intoxicated (OWI)
Receiving too many points on your driver's license
Driving a vehicle without auto insurance
Driving with a suspended driver's license
Too many traffic violations on driving record
How long do you have to carry an SR-22 in Iowa?
If you're required to carry an SR-22 in Iowa, you're probably anxious to know how long you'll be required to keep this document on file. Different situations and convictions could vary the amount of time you carry an SR-22. However, most drivers have SR-22 insurance for about two years.
How a DUI impacts your car insurance rates in [State]
DUIs can Impact drivers in various ways. Legal costs add up, as well as insurance costs. If you're convicted of a DUI or DWI in Iowa, you can be sure of your insurance rates drastically hiking up in price.
Rates in Iowa can rise by 64 percent after a DUI. On average, drivers without DUIs pay around $800 per year for insurance premiums, while those with DUIs will see premiums close to $1,300. That's an incredibly significant increase.
Driving without insurance
Residents of Iowa are legally required to have some auto insurance when driving on the road. The following are the minimum liability coverage requirements in Iowa:
$15,000 in property damage
$20,000 in bodily injury liability coverage per person
$40,000 in bodily injury liability coverage per accident
If you're pulled over or in an accident and have no insurance coverage, you'll likely receive a fine and need to prove insurance to dismiss the traffic citation. The state will most likely dismiss your ticket if you can confirm that you had insurance during the traffic violation and it's within 30 days. If you can't provide proof before the 30 days are up, your license plates could face confiscation, your vehicle could be impounded, or your license could be suspended.
Once you lose driving privileges, you'll likely be ready to drive again. You'll need to ask your car insurance company to file an SR-22 with the state and will need to pay any applicable fees.
Non-owner SR-22 insurance in Iowa
Non-owner insurance is available for purchase in Iowa, should you need it. This type of insurance lets drivers keep car insurance and meet necessary SR-22 requirements without owning a car. However, most insurance companies won't allow you to buy non-owner insurance if you live with someone who has a car.
How to get SR-22 insurance in Iowa
When carrying an SR-22 certificate, you must follow all the necessary steps. Below are the requirements required to file your SR-22 form:
Find An Insurance Company: Many companies won't offer any insurance coverage for those requiring an SR-22 because these drivers are deemed high risk. That's not to say you won't have luck finding a company to offer you insurance coverage. You'll likely need to pay a much higher insurance premium.
Pay Necessary Fees: When you find an insurance company that works with you, you'll need to pay all necessary fees. In Iowa, you'll need to pay anywhere from $15 to $25 to file your SR-22.
Purchase Required Insurance: To meet Iowa's requirements, you'll need to buy the minimum required liability Insurance.
Filing The Form: Once your filing fee is paid, your insurance carrier will file your SR-22 with the Iowa Department of Transportation. You'll receive confirmation from your insurance provider once It's officially filed.
Other insurance forms in Iowa
Iowa has three different types of SR-22 filing forms. Let's take a look at the various forms below:
Owner's Certificate: This helps cover any necessary financial responsibilities of drivers who own and operate their cars.
Operator's Certificate: This certificate helps cover financial responsibility for drivers who drive cars but don't own them.
Operator's–Owner's Certificate: This form covers financial responsibilities for cars that the driver owns or doesn't own.
FAQs
What Insurance Company In Iowa Has The Cheapest SR-22 Insurance?
The cheapest SR-22 coverage in Iowa is through State Farm insurance. The average annual cost for State Farm SR-22 coverage with state minimum requirements is around $300 per year.
What does SR-22 mean in Iowa?
SR-22s in Iowa are certificate requirements for drivers who have committed serious traffic offenses. It's not insurance coverage. It's a form that indicates you have all the necessary insurance coverage to be considered legally able to drive.
What are the SR-22 statutory limits in Iowa?
You must maintain minimum insurance coverage in Iowa to maintain your SR-22 requirements. The minimum coverage limit is $15k in property damage liability coverage, $20k in bodily injury or death coverage for one individual, and $40k in physical injury or death coverage for two or more people.
How much is the average cost of SR-22 insurance in Iowa?
The average cost of regular insurance coverage in Iowa is around $350 per year. The average price for those who carry an SR-22 is about $590 per year. So, Iowa drivers with SR-22s spend nearly double what they would with regular insurance in Iowa.
How should I file my SR-22 certificate?
Once your auto insurance company has collected your filing fee, they will submit your certificate to the state. Iowa's Department of Transportation will notify your insurance that the form has successfully been filed and that you're good to go.
Compare SR-22 Insurance In Iowa
Your SR-22 is vital in driving to and from your destinations. While It may seem daunting initially, it doesn't need to be. Our team of licensed insurance agents can help find the best rates for SR-22 coverage available while ensuring you meet all the requirements to get back on the road. Call us or complete our online free quote form to get help with your SR-22 insurance policy today.