UPDATED: JULY 06, 2023 | 1 MIN READ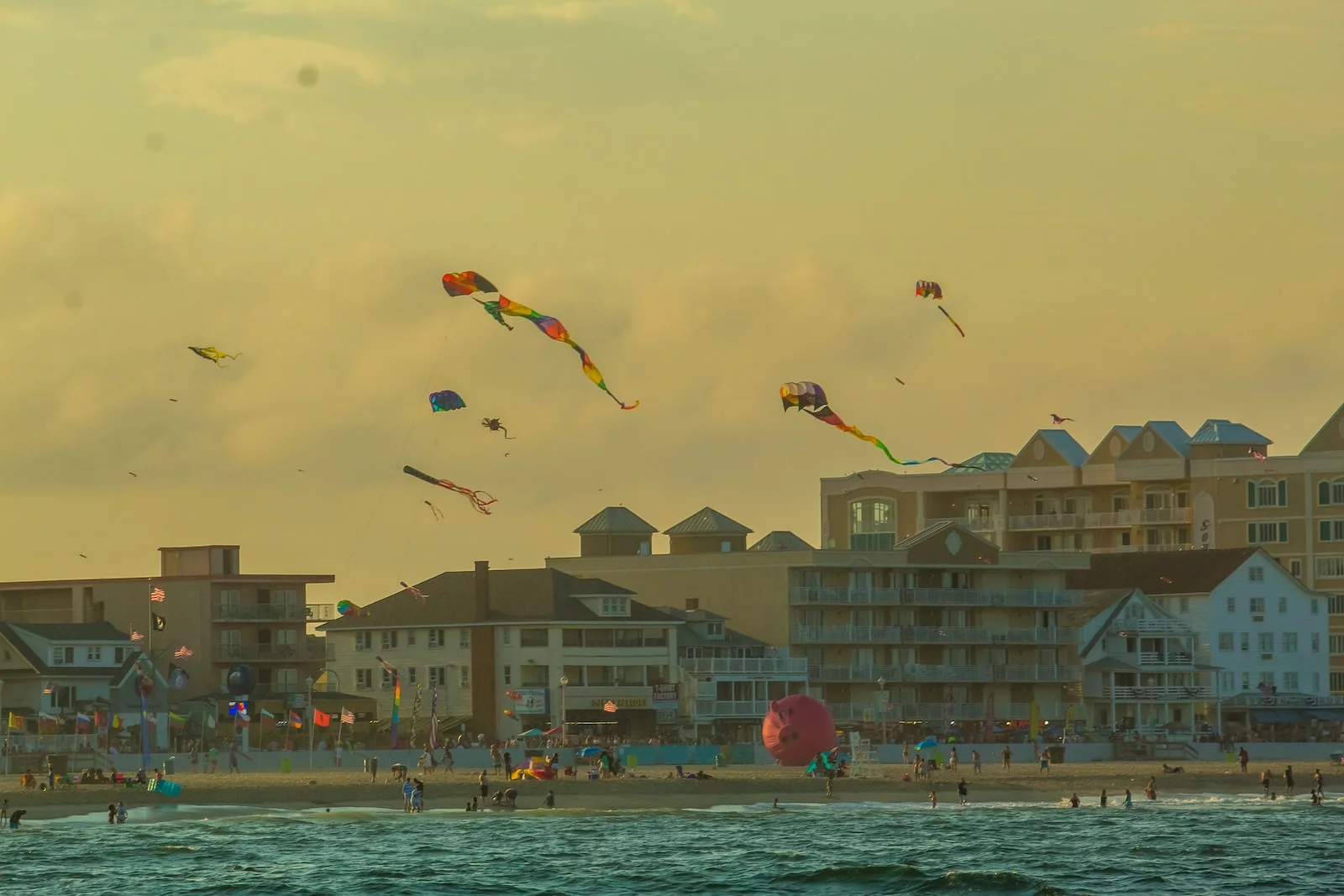 Maryland drivers with poor driving records, bad credit, or a history of moving violations are considered "high-risk" by insurance providers. High-risk drivers in Maryland may have trouble finding affordable insurance or face denial from an insurance carrier. Below, we outline who a high-risk driver is, average insurance rates, and how to find cheap car insurance coverage in Maryland if you're high-risk.
What makes a driver high-risk in Maryland?
Insurance providers use various factors when they set your car insurance premium. The factors a carrier considers in its rate calculation include a driver's characteristics, such as age, location, and marital status. Insurers also consider your insurance history, annual mileage, driving record, and vehicle. Carriers use this information to determine your risk or likelihood of claims. Drivers with a high risk of claims are considered "high-risk drivers."
Marylanders with severe driving violations such as a history of at-fault accidents, reckless driving, and any of the following are high-risk:
A conviction for driving under the influence (DUI) or driving while intoxicated (DWI)
History of lapsed insurance
Reckless driving
Street racing citation
Seatbelt violations
Multiple car insurance claims
Charge for driving while uninsured or underinsured
Driving with a suspended driver's license
Driving without a license
Lower credit scores
An insurance company typically looks at three to five years of a driver's history.
There are a few other reasons for a high-risk driver in Maryland. Teen drivers are automatically high-risk simply because they lack experience on the road. With good driving habits, their premiums gradually decrease until they turn age 25.
The elderly, or drivers over 65, are at high risk because seniors are more likely to get into accidents. Drivers who own an exotic or rare car are also high-risk because potential repair costs are much higher than a traditional vehicle.
Is there a penalty for being a high-risk driver in Maryland?
High-risk drivers in Maryland pay two types of penalties after a driving violation: financial and legal. A DUI offense in Maryland may result in a one-year jail sentence and a $1,000 fine. The DUI offender will also pay higher car insurance rates after their DUI. Even a lesser offense, such as a distracted driving ticket, results in high premium rates for Maryland drivers, with an average increase of $116.
Unlike other states, Maryland doesn't require SR-22 insurance, or a certificate of financial responsibility, from drivers with serious driving violations.
Typical Premiums for High-Risk Drivers in Maryland
The Maryland Motor Vehicle Administration (MVA) requires the following in minimum liability insurance from all drivers:
$30,000 in bodily injury liability per person
$60,000 in bodily injury liability per accident
$15,000 in property damage liability per accident
Maryland mandates an insurance carrier must offer uninsured motorist coverage, but you can reject it in writing.
The annual average cost of auto insurance in Maryland is $1,931 for full coverage and $836 for minimum coverage. Maryland features some of the lowest car insurance rates in the Northeast, but a high-risk driver pays higher insurance rates. These drivers spend an average of $2,893 annually for a full coverage insurance policy.
Each driver's premium varies by carrier, zip code, the reason for the high-risk designation, age, and severity of their driving offenses. You should shop around and compare insurance rates if you have a poor driving history.
It's also a good idea to make sure you have all of the discounts you qualify for to keep your premium as low as possible. For example, most carriers let you take an approved defensive driving course to get an additional discount.
Best providers for cheap high-risk car insurance in Maryland
High-risk drivers in Maryland have multiple options for purchasing car insurance. When you look for high-risk insurance online, many auto insurers will refer to it as "non-standard auto insurance."
The best car insurance companies for high-risk drivers in Maryland depend on the offense. If you have a speeding ticket, GEICO and Erie feature some of the lowest average rates. A reckless driving ticket can increase your premium rates by over $500 a year, and Erie offers the best average price for drivers in this situation.
The best insurance providers in Maryland for high-risk drivers are GEICO, State Farm, Nationwide, and Erie. USAA often offers affordable high-risk car insurance rates but limits membership to military members.
Maryland Auto Insurance (MAI)
Not every insurance carrier will accept a driver and may deny coverage based on an applicant's driving record if they deem them too high a risk. Maryland features a program for insurance of last resort, Maryland Auto Insurance(MAI), previously known as Maryland Auto Insurance Fund (MAIF). This pool of auto insurance companies shares the risk of high-risk drivers instead of assigning an insurer to the driver. Applicants can apply for the program after denial from at least two insurance companies.
Be aware that a MAIF policy will be higher rates than car insurance from the voluntary market and is best only when you suffer repeat denials from insurers. MAIF will refuse coverage to any driver with a canceled policy for non-payment.
FAQs
How much is the average cost of high-risk car insurance in Maryland?
High-risk motorists in Maryland pay an average of $2,893 annually for full coverage. Insurance premiums vary by age, location, vehicle, driving history, and other factors. Your insurance company may offer you high-risk car insurance at a lower or higher price than the average, which is why it pays to shop around for various quotes.
Does Maryland require SR-22 insurance?
No. Maryland doesn't require SR-22 insurance, or a certificate of financial responsibility, from drivers after a serious driving offense. If you move from another state to Maryland, you will need to maintain your SR-22 for as long as the previous state mandates.
How can I find cheap high-risk insurance in Maryland?
You can find affordable high-risk auto insurance in Maryland with a rate comparison of quotes from various providers. You may save hundreds when you sign up with one company over another.
What changes your risk designation by the insurance company?
Insurance companies look at your driving record every six to twelve months, so if you maintain a clean driving record, you may qualify for better rates for less-serious offenses. If you have a DUI, expect it on your record for 11 years in Maryland and higher rates as a result.
If you're high-risk because you're a teen driver, you can improve your car insurance rates with a good student discount or other carrier discounts.
How High-Risk Drivers in Maryland Can Find Affordable Car Insurance
Your driving record may be flawed, but you can still find good car insurance that meets Maryland's minimum requirements. High-risk drivers in Maryland should research their options with multiple providers, especially if they only have one driving violation.
Ready to find the best rates for high-risk car insurance in Maryland? We make it easy to compare rates. Get ready to view several rate quotes and see how much you may save. You can even compare new rates with your existing provider and discover how much switching saves. Find the best high-risk car insurance now.