UPDATED: MARCH 14, 2023 | 2 MIN READ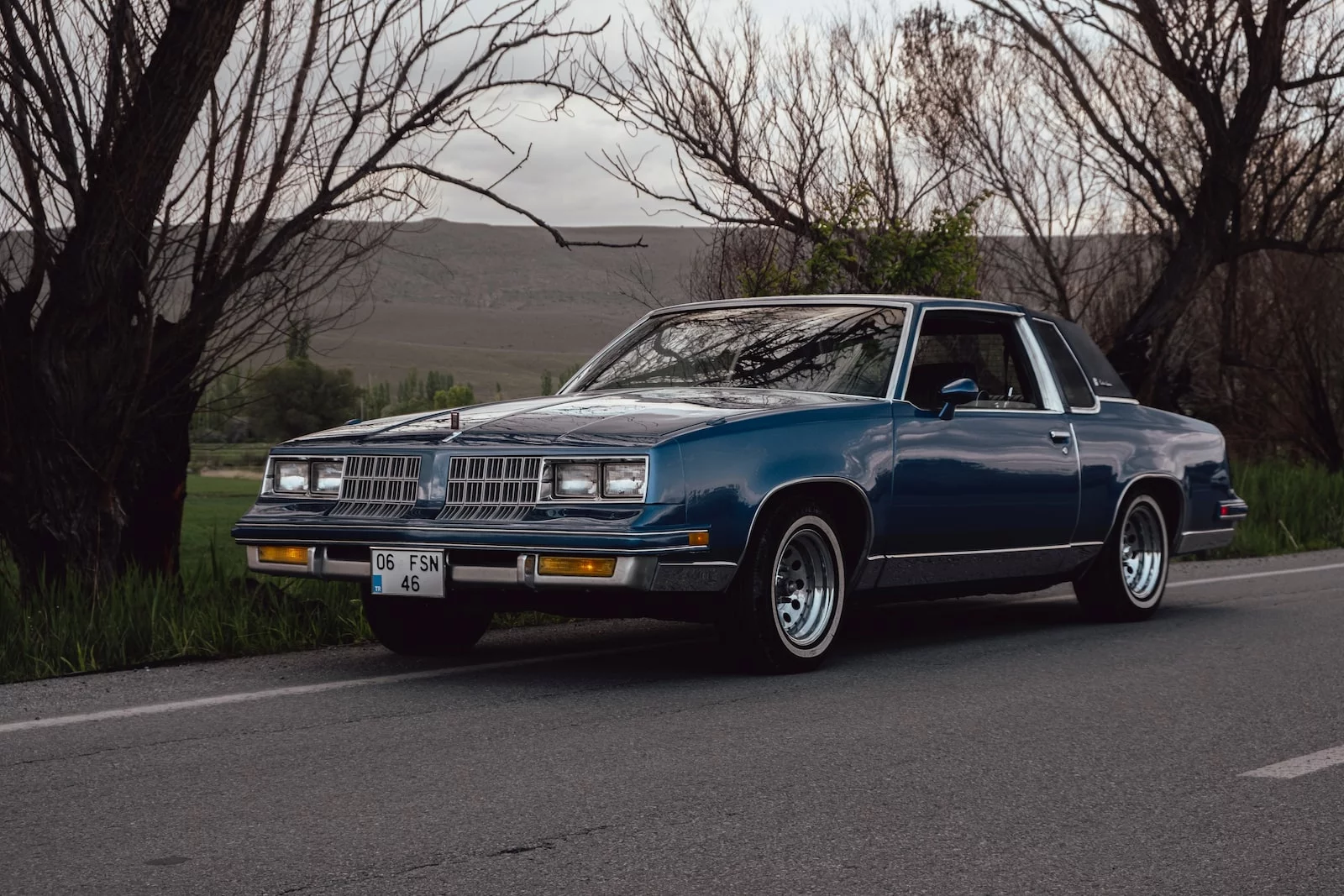 Driving without car insurance in Texas is considered a serious offense, resulting in various consequences. The best way to avoid these consequences is to ensure you meet the appropriate insurance requirements that the state requires. Let's dive into Texas's penalties for driving without vehicle insurance and the native impacts it can have on you, your insurance rates, and more.
Penalties for driving without insurance in Texas
Many uninsured motorists drive without insurance to save money, but they're putting themselves at risk of paying far more in legal fines and severe penalties. The average cost of the minimum required insurance in Texas is around $551 annually, and a full insurance policy costs drivers an average of $1,868 per year.
Penalties in Texas can include having your car impounded, having your driver's license and vehicle registration suspended, and being required to carry SR-22 insurance. You may even face six months to a year behind bars if involved in a car accident. In addition to these penalties, you'll also face fines to get your car out of impound and reinstate your license and registration.
| | | | | |
| --- | --- | --- | --- | --- |
| Type of Offense | License and/or Registration Suspended? | Jail Time | SR-22 Requirements | Maximum Fines |
| No Proof of Insurance (Can Prove Coverage) | No | No | No | Dismissed with proof of insurance |
| 1st Offense With No Coverage | No | No | Yes | $175 to $350, plus an additional annual fine of $250 for three years |
| Repeat Offense (No Coverage) | Yes, both | No | Yes | $350 to $1,000, plus an additional annual fine of $250 for three years |
License and/or registration suspensions for the type of offense
In Texas, drivers are required to carry a copy of their insurance card in their vehicles while driving. If you're pulled over by law enforcement but can prove you have active insurance, you won't be at risk of having your registration or license suspended.
And in fact, the same stands for first-time offenses, even if you have no active insurance. However, if you repeat this offense a second or third time, you'll face a suspension of license and registration by the state of Texas.
Jail time for each type of offense
Drivers won't face jail time for the first or second-time offenses of having a lack of insurance during a traffic stop; this may be different if involved in an accident. If you're in an auto accident and have no insurance and end up causing severe bodily injury or even death to the other party, you could face six months to a year in jail.
SR-22 requirements
SR-22s aren't just for those convicted of DUIs, DWIs, or reckless driving. You may need SR-22 coverage in Texas if caught without active vehicle insurance. If you get pulled over or in an accident and can prove that you did have insurance at the time, you won't be required to carry an SR-22 certificate.
However, if it's your first offense and you have no coverage, you must seek SR-22 insurance and maintain this coverage for three years. And the same goes for subsequent offenses. You'll be subject to an SR-22 requirement for three years following the date of the offense.
Fines and fees for each type of offense
Drivers quickly realize that once pulled over for lack of insurance, the savings of not purchasing car insurance won't come near the amount you'll pay in fines and fees, and of course, the stress of having your license and registration suspended. If you can prove that you had active insurance at the time of the accident or traffic stop, your fines will be dismissed upon receipt of proof of insurance. But if it's your first offense and you have no insurance, you'll end up paying anywhere between $175 to $350 in fines to the Texas Department of Motor Vehicles (DMV).
In addition to these fines, you'll also get an annual penalty for an additional three years, $250. If you're a repeat offender and get caught without insurance for a second time, you'll face fines of $350 to $1,000, with an additional annual fee of $250 per year for three years. These fees don't even scratch the surface when you consider the costs of getting your car out of impound and reinstatement fees when it comes time to reinstate your vehicle registration and driver's license with the state.
Appealing fines
In this day and age, Texas offers an electronic proof of insurance database called TexasSure, which allows police officers to locate your insurance coverage via a database. Suppose the officer can't verify your insurance coverage electronically when pulled over. In that case, you'll still face a fine for driving without insurance, although you may have coverage.
Texas grants drivers the opportunity to appeal this fine. To do this, you'd plead not guilty in court by mail or in person.
Once you plead guilty, you'll receive your trial date. At the trial, you'll need to bring your proof of insurance (either a copy of your policy or your insurance ID card). You could have a reduction of your fines, although you'll still be responsible for any court costs that occur for the trial.
Texas auto insurance minimum requirements for insurance
Like most other states, Texas is very serious about abiding by car insurance laws. To remain legal while driving, motorists must carry a minimum level of insurance coverage. Texas's minimum required insurance includes the following limits:
$30,000 for bodily injury liability coverage per person.
$60,000 for bodily injury liability coverage per accident.
$25,000 for property damage liability coverage per accident.
Texas also allows drivers to opt out of the state's minimum car insurance requirements. Although to do this, drivers must deposit $55,000 with the local county judge.
These funds pay for damages to another party if involved in a car accident. Most Texans prefer carrying the minimum insurance requirements rather than going this route.
Avoiding license suspension after an accident
The best practice in ensuring you avoid any license suspensions following an accident is to make sure and stay current with your auto insurance policy. Any must pay any fines you receive because of the accident to the state to avoid the suspension of your driver's license.
Scenarios of when you can still get insurance in Texas
Due to specific scenarios, drivers often turn away from standard insurance companies. Some of these scenarios include uninsured drivers for particular periods, high-risk drivers, and drivers without cars.
However, even if some insurance carriers won't offer you coverage, it doesn't mean others won't. Below we'll review these specific situations and determine which vehicle insurance companies are more likely to provide coverage.
Uninsured
Uninsured drivers tend to find coverage with traditional carriers more difficult. One of the best examples of this scenario is a driver who deals with lapses in coverage for several reasons.
If you fail to pay your premium, the insurance company must alert the DMV. This can complicate the situation for you, and you'll be subject to fines and will likely face higher premiums with the insurance carrier who chooses to provide you coverage. The most popular insurance companies for uninsured people include State Farm, GEICO, and Nationwide.
High-Risk
High-risk drivers have negative driving records due to situations such as DUIs, too many speeding tickets, a history of at-fault accidents, and more. GEICO, State Farm, Allstate, and USAA remain the top contenders for Texans with these types of driving infractions on their records. Traditional companies tend to shy away from high-risk drivers because of the potential liability they pose. Insurance premiums are generally higher for high-risk drivers and will depend on the specific driving infraction and which carrier you obtain a policy through.
Driving someone else's car
Non-owner liability coverage works as secondary insurance coverage for those drivers involved in an accident and who use other vehicles to get around. The vehicle's owner's insurance will serve as primary insurance, while the non-owner policy kicks in as a secondary policy.
This type of insurance is an excellent option for motorists who regularly rent or borrow vehicles. This coverage also serves as a perfect option for those who may endure a gap in car ownership, as it helps to prevent coverage lapses.
Some of the most popular carriers to offer this insurance are GEICO, State Farm, and Nationwide. State Farm offers the most affordable rate out of those three, averaging around $359 per year.
FAQs
What happens if you get caught driving without insurance in Texas?
Drivers who are caught without insurance in Texas will face several penalties. These penalties include driver's license and vehicle registration suspensions, expensive fines, and a possible impounding of the vehicle.
Can you go to jail for driving without insurance in Texas?
Driving without proper car insurance in Texas is against state law and is a misdemeanor. While you may not face arrest for the first couple of infractions, you may face jail time if you drive without insurance and seriously injure or kill another person in the accident.
How long can a driver's license be suspended for driving without insurance in Texas?
Drivers can face a license suspension of up to two years. And once you're ready to reinstate your driver's license, you'll need to pay a reinstatement fee of $125 to the DMV.
Can police pull you over for no insurance in Texas?
Yes, law enforcement can pull you over for suspicion of a lack of auto insurance in Texas. Police have access to an electronic database in Texas known as TexasSure that indicates whether a driver is insured.
How to get Texas insurance after you've been caught driving without it
Penalties for lack of insurance are not only expensive but exhausting as well. We recommend you always stay current and active with your car insurance to avoid these headaches. If you're shopping for a new policy, obtaining multiple quotes across several carriers is best to ensure you get the best rates. Let our team of experienced insurance agents shop the market for you and get you back out on the road in the blink of an eye!