UPDATED: JULY 06, 2023 | 3 MIN READ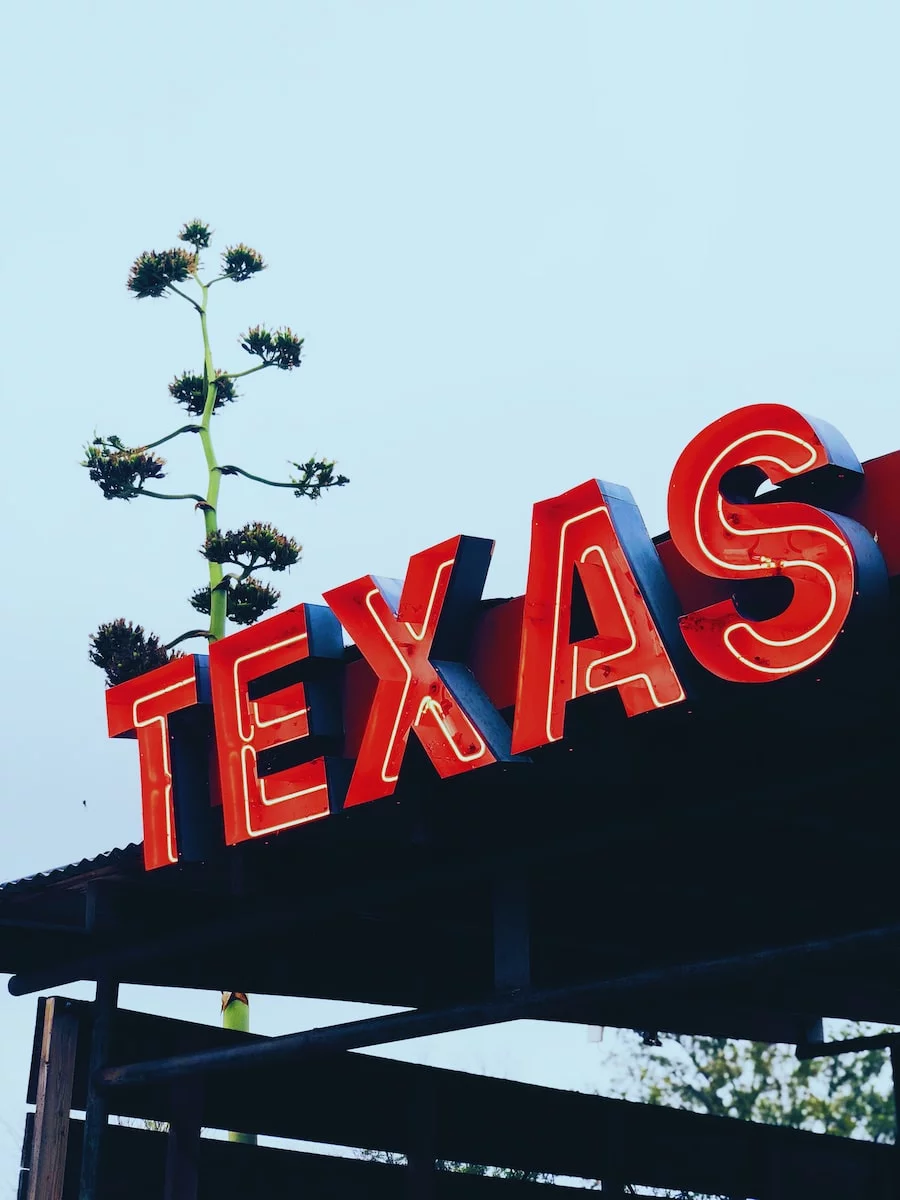 There's an adage that "everything is bigger in Texas," which is also true of car insurance. Texans pay 28% higher car insurance rates compared to the U.S. average. Our guide breaks down requirements, what affects your premium, and how to save on your policy to help you find the best car insurance in Texas.
Best Texas Car Insurance Companies
Due to the state's high rates, finding the best Texas car insurance carrier can be confusing. We reviewed all available insurers to ensure you make the proper selection based on price, customer service, and possible discounts.
Company With the Best Premium-Reducing Programs: Progressive
Texas drivers who want a reduced car insurance premium choose Progressive, which offers some Texas-sized savings. Progressive discounts are available to young drivers, including teen motorists and students away from home. Other discounts include multi-car and multi-policy savings. You may save with Progressive's Snapshot tool as it monitors your driving.
PROS
Affordable rates for high-risk drivers

Snapshot program adds discounts for good driving habits

Lots of discounts available
CONS
Higher-than-average insurance costs for some good drivers

Doesn't offer new car replacement coverage

Snapshot program could increase rates if your driving score is low
Company With the Best Customer Service: State Farm
State Farm also offers the best customer service for Texas car insurance customers. Ranked 838 out of 1,000 in the JD Power consumer survey, State Farm is the highest-scoring out of the national carriers in Texas.
PROS
High customer satisfaction ratings

Great financial strength ratings

Lots of discounts available
CONS
Doesn't have gap insurance

Sometimes premiums are on the higher side
Local and Regional Car Insurance Carriers In Texas
Amtex Auto Insurance
Amtex provides auto, home, renters, and motorcycle insurance to Texas residents. The company has been operating for over 20 years and has more than 75 offices throughout the state.
If you prefer to work directly with an agent, it's easy to find an office. But Amtex also prides itself on being a modern company, so it offers online quotes and policy management.
Mercury Insurance
Texas drivers trust the swift nature and consistent customer service Mercury Insurance offers. The renowned vehicle insurance company helps anyone protect their car for road trips to Austin or Dallas, plus all around the United States.
With car insurance for the Texas minimum liability limit and expanded coverage, Mercury Insurance offers the protection you need at affordable prices.
Their products include liability, comprehensive, collision, and uninsured/underinsured motorist coverage. Discounts for multiple cars and policies apply; you may save for good grades as a student or careful driving.
Texas Farm Bureau Insurance
Texas Farm Bureau is a car insurance company that dates back to 1952. An 11-year JD Power winner for customer satisfaction, the insurer offers multiple ways to insure your car with minimum or full coverage.
Their agents understand Texas drivers' needs and provide policies for all Texans, whether in Austin, Dallas, or Corpus Christi. Coverage from Texas Farm Bureau ranges from Liability to Comprehensive.
You may even opt for uninsured motorist coverage, rideshare coverage, or rental coverage. Texas Farm Bureau offers discounts for good driving, multiple cars, and vehicle safety.
Nationwide Car Insurance
With Nationwide Car Insurance in the driver's seat, you have supreme protection for your vehicle in Texas. The insurer's "On Your Side Auto Services" include standard and optional coverages.
Collision, comprehensive, bodily injury, uninsured motorist, medical payments, and personal injury protection are a few options Nationwide features for complete auto insurance.
If an accident, Nationwide is just as they say, on your side and will handle your claim with the utmost care.
Texas Insurance Demographics
Texas' population is exploding with a 15.9% increase in residents from 2010-2020. More residents mean more people on Texas' busy highways. The population boom, a rise in vehicle thefts, and high-speed limits influence Texas car insurance rates.
Crime Rates: Texas sees over 60,000 vehicles stolen each year and is the state with the second-highest car theft rate.
Average Household Income: The average household income in Texas is $79,299 a year.
Median Age Range: Texas has a median age of 34.4, while the national average is 37.
Education: Texas' population includes 19.9% with a Bachelor's degree.
Common Risk Factors In Texas
Texas has some of the country's highest speed limits, with roads featuring up to 85 miles per hour. The potential for crashes is high, and Texas can be dangerous for drivers. Texas' weather, including the potential for hurricanes and flooding, also poses risks for vehicle damage.
Auto Insurance Laws In Texas
Texas car insurance laws make it mandatory to carry minimum liability insurance. The insurance typically follows the car, and your policy covers your car even if someone else drives it. Driving without insurance in Texas is a misdemeanor and may come with penalties. If you finance your vehicle, your lender will require additional coverage.
What are the minimum car insurance requirements in Texas?
Texas car insurance laws require 30/60/25 liability coverage of $30,000 for bodily injury per person, $60,000 per accident, and $25,000 for property damage. The state mandates $2,500 in personal injury protection (PIP) unless you specifically reject it in writing.
Am I required to carry uninsured motorist coverage in Texas?
Insurers must offer you uninsured motorist coverage. You can reject it, but you must do so in writing.
Texas SR-22 policies
If you drive while under the influence or commit other traffic violations, Texas requires an SR-22. An SR-22 is not insurance but a Financial Responsibility Insurance Certificate that verifies you meet the minimum liability requirements. Texas car insurance laws require the SR-22 to stay on file for at least two years.
Is Texas a no-fault state?
Texas is an at-fault state, meaning the driver responsible for the accident pays for damages, lost wages, and other expenses of the other driver. The same applies if a driver is at least 50% responsible for the crash.
What happens if my vehicle isn't adequately insured in Texas?
If you drive without car insurance, Texas law considers this a misdemeanor. You may pay fines up to $350, plus a $250 surcharge per year for your driver's license renewal for three years. Texas might also require an SR-22. Subsequent offenses can result in car impoundment impounded and your registration suspended.
Does Texas accept digital insurance cards?
Texas accepts electronic insurance cards as proof of insurance.
How Much Does Car Insurance In Texas Cost?
Insurance rates vary but average $1,316 a year. You may pay more or less based on your age, gender, vehicle, and other factors. Rates could vary by over $900 depending on your location, especially if you live in an area with higher theft, crime, and population density.
Average Cost of Car Insurance In Texas By City
Houston has some of the most expensive car insurance in Texas and the country. Major metropolis areas like Dallas, Austin, and Fort Worth are fast-growing areas. Densely populated, these cities often feature expensive luxury cars, increased car theft, and more crashes. 
| City | Average Texas Car Insurance Cost | Difference From Texas Average |
| --- | --- | --- |
| Houston | $2,110 | 20% |
| San Antonio | $1,860 | 6% |
| Dallas | $2,040 | 16% |
| Austin | $1,760 | -2% |
| Fort Worth | $1,855 | 6% |
Average Cost of Car Insurance In Texas By Company
Your premium varies based on your Texas insurance company. Allstate is one of the most expensive car insurers in the Lone Star State. Geico is often one of the cheapest companies in Texas.
| Car Insurance Company | Average Full-Coverage Premium (Annually) |
| --- | --- |
| Allstate | $2,580 |
| GEICO | $1,390 |
| MetLife | $2,245 |
| Nationwide | $1,685 |
Average Cost of Car Insurance In Texas By Age
Your age informs your premium. Teen drivers pay higher car insurance rates, but rates decrease with age. The gradual premium decrease continues until drivers turn age 70, provided they maintain a good driving record.
| Age | Average Full-Coverage Premium (Annually) |
| --- | --- |
| Age 16 | $3,975 |
| Age 18 | $5,430 |
| Age 20 | $4,230 |
| Age 25 | $2,205 |
| Age 30 | $1,975 |
| Age 40 | $1,870 |
| Age 50 | $1,755 |
| Age 60 | $1,705 |
| Age 70 | $1,830 |
Average Cost of Car Insurance In Texas By Gender
Male drivers pay higher Texas car insurance rates because insurers view men as riskier drivers. This isn't the case everywhere, though. In many places, women pay more than men.
| | |
| --- | --- |
| | Average Full-Coverage Premium (Annually) |
| Male | $1,880 |
| Female | $1,860 |
Average Cost of Car Insurance In Texas By Credit Score
In Texas, your credit affects your insurance rates. Drivers with poor or average credit will pay more than drivers with good credit. Research shows drivers with lower credit scores have a higher risk of accidents and claims.
| | Poor | Average | Good |
| --- | --- | --- | --- |
| National Average | $3,005 | $1,910 | $1,775 |
| Texas | $3,090 | $2,035 | $1,825 |
Average Cost of Auto Insurance In Texas By Driving Record
If you maintain a good driving record, you may only have a slight premium increase. A speeding ticket, accident, or DUI increases your rates by nearly 60%. It's also more difficult for bad drivers to get car insurance.
| Driving Incident | Average Full-Coverage Premium (Annually) | % Increase In Average Full-Coverage Premium |
| --- | --- | --- |
| Clean driving record | $1,825 | 0% |
| Speeding ticket | $2,025 | 12% |
| Accident | $2,695 | 53% |
| DUI | $2,810 | 59% |
What Optional Texas Auto Insurance Coverages Should You Consider?
Texas roads feature high-speed limits, and the state contains some of the deadliest highways in the country. You can expand your protection when you opt for these Texas vehicle insurance coverages:
Collision: Texas sees over 200,000 crashes yearly, and its high-speed limits raise the potential for severe accidents. Collision insurance helps pay for your car's repair or replacement bills if you're in an accident.
Comprehensive: When your vehicle is damaged from vandalism, hitting an animal, theft, fire, or flood, Comprehensive coverage helps cover the repair costs.
Medical Payments: If you're in an accident, Medical Payments pays you and your passenger(s) medical bills. This coverage applies if you're riding in someone else's car and injured.
Uninsured Motorist: The Texas Department of Motor Vehicles estimates that 20% of Texans hit the road without insurance. Uninsured Motorist coverage offers more protection if you're in an accident and the other driver lacks insurance or doesn't have enough insurance.
What Auto Insurance Discounts To Look For In Texas
Drivers in Texas enjoy access to several car insurance discounts that may save up to 30% off their premiums. Standard discounts for Texans include a good driving discount, low-mileage savings, and discounts for insuring multiple cars.
Many Texas car insurance companies offer savings for consumer loyalty, car safety features, and good grades. You might save if you pay your policy in full or sign up for electronic billing.
Texas Car Insurance FAQs
How much is car insurance in Texas a month?
The average for car insurance is $1,316 a month. Your rate will vary depending on the coverage you have. If you have a liability-only policy, you'll pay less than those with full-coverage car insurance.
Is Texas expensive for car insurance?
Texas has expensive car insurance and pays 28% more than the national average.
What is the minimum car insurance required in Texas?
You must have liability coverage of $30,000 for bodily injury per person, $60,000 per accident, and $25,000 for property damage.
What happens if the person at fault in an accident has no insurance in Texas?
Penalties for driving without insurance include a fine, a ticket, and impoundment. The state may suspend their license depending on the severity of the accident.
Does insurance follow the car or the driver in Texas?
Insurance follows the vehicle, not the driver in Texas.
How To Purchase Texas Car Insurance
It's easy to purchase Texas car insurance, but you want to ensure you get the best rates. The rate you pay depends on your age, gender, vehicle, and the insurer, among other factors. Use an online auto insurance quote tool to find the best rates.