UPDATED: MAY 08, 2023 | 1 MIN READ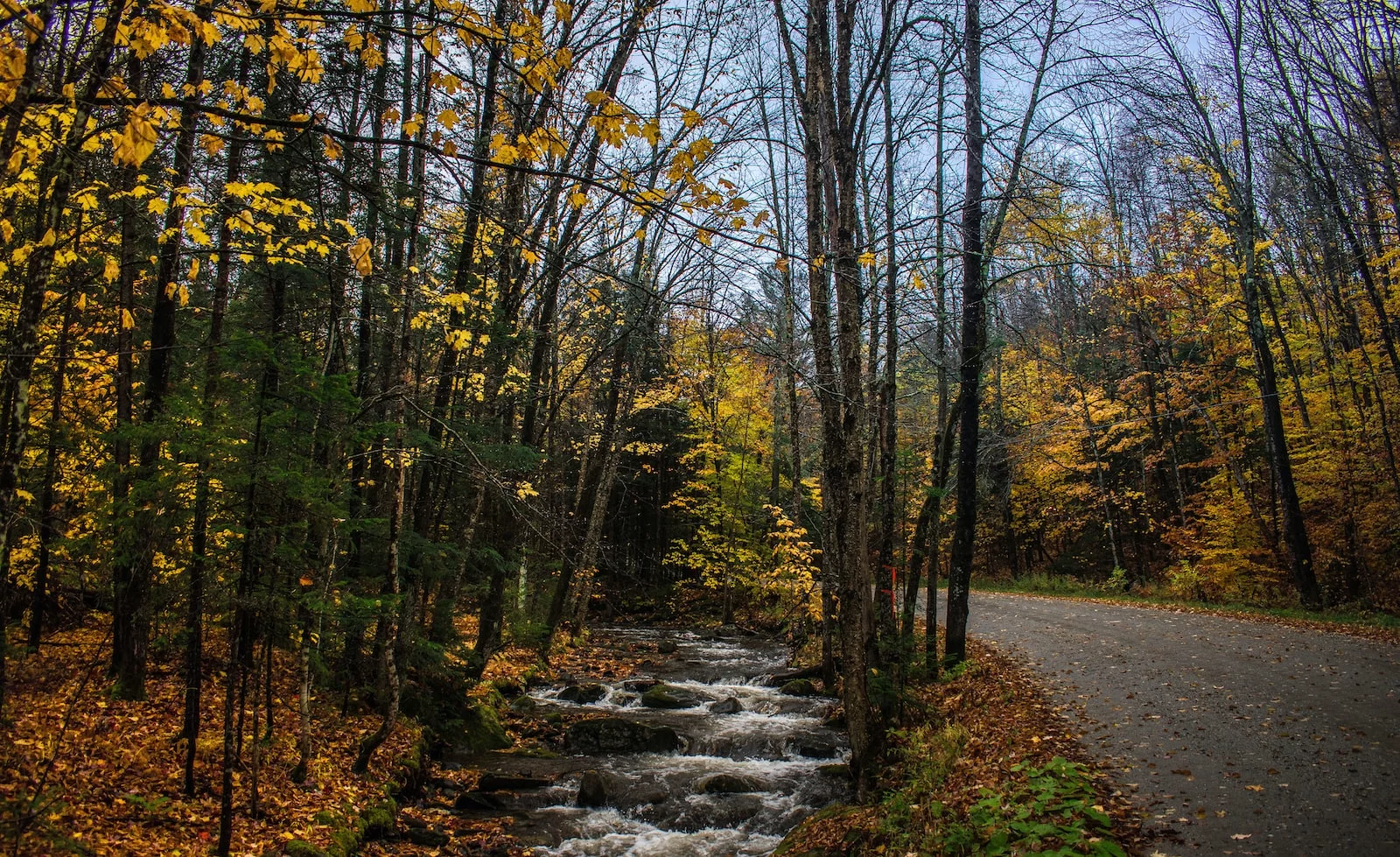 Car insurance in Vermont costs about 25% less than the national average. If you're a driver in Vermont, here's how to find the best car insurance in the Green Mountain State and what policies you need.
Best Vermont Car Insurance Companies
If you want Vermont car insurance, consider what you need in a policy. We sorted through all of the car insurance companies in Vermont to find the best options for you.
Cheapest Vermont Car Insurance Company
National carrier State Farm has the cheapest Vermont car insurance rates. At $24 a month, or $282 a year on average, State Farm gives you a minimum car insurance policy at an affordable price. The full-coverage rate for State Farm is an average of $729 a year, or $61 a month. While your premium rate varies by age, gender, location, and car, State Farm is over 41% cheaper than the other Vermont auto insurance providers for full and minimum coverage.
Company With the Best Customer Service
State Farm backs its affordable Vermont car insurance rates with premier customer service. The carrier has an 855/1000 J.D. Power Customer Satisfaction Score, higher than every major company except USAA, an insurance company limited to military members and their families.
Company With the Best Premium-Reducing Programs
Several regional and national auto insurance providers in Vermont offer discounts. The best, however, is with GEICO. GEICO's discounts can help save you up to 25% off their low rates. GEICO's discounts vary by state, but you may save for your car's anti-theft devices, airbags, and other features.
Your driving record also offers valuable savings, including an accident-free discount.
Company With the Best Discounts
If you have a home or condo insurance policy with Allstate, you can save as much as 25% off your auto insurance when you bundle. Allstate is the best choice for anyone who wants to save with bundled insurance. Allstate lets you bundle your Vermont auto and renters insurance for a discount if you rent your home.
Local and Regional Car Insurance Carriers In Vermont
Union Mutual
Situated in the idyllic mountains of Central Vermont, Union Mutual is a 150-year-old car insurance provider that insures thousands of vehicles throughout the state. Drivers in Stowe, Burlington, and the rest of this beautiful state trust the protection Union Mutual offers.
Union Mutual coverage includes liability, collision, comprehensive, tow/labor, uninsured motorist, medical payments, and rental reimbursement. Union Mutual's customers purchase the coverage they want and create the ideal package for their car.
Once they have their package, they can access discounts and credits to save, thanks to Union Mutual's discounts for a home/audio bundle, insurance for multiple cars, vehicle safety, student-based discounts, customer loyalty, and driver education.
Vermont Mutual
Vermont Mutual is located in Montpelier and is one of the oldest property insurers in the country. The company's commitment to service and quality coverage regularly wins industry-wide recognition.
Their automobile coverage protects your vehicle at an affordable rate, and gents work with their customers one-and-one in developing a personalized policy that meets their needs.
The discounts and credits from Vermont Mutual offer big savings for multiple vehicles, certain safety features, and a bundle home/auto policy.
Concord Group Insurance
Its roots deeply in New England, Concord Group Insurance is a highly-rated insurance company for auto protection.
Drivers can access auto coverages for collision, comprehensive, bodily injury, property damage liability, medical payments, and underinsured/uninsured motorists with concord group insurance.
Saving on any of their policies is easy with their abundance of discounts, including e-billing and good student savings.
Vermont Insurance Demographics
Vermont has the second lowest population, which helps with car insurance rates. The state also has an older median age of 42 and is well-educated, which often correlates with more responsible driving habits.
Crime Rates: Vermont is very safe, with its crime rate much lower than the national average, especially in vehicle theft.
Average Household Income: The average household income for Vermont residents is $81,337.
Median Age Range: The median age of Vermont is 42, and 17% of the state is over 65, higher than the national average of 15.2%.
Education: Almost 24% of Vermont's adults hold a Bachelor's degree and 16% a Master's degree.
Common Risk Factors In Vermont
Vermont receives the most snow in all 50 states. It snows over 50 days each year on average and causes havoc for Vermont drivers. Freezing temperatures and ice create make driving Vermont's roads treacherous at times. In the warmer months, Vermont sees severe storms, flooding, and sometimes tropical storms.
Auto Insurance Laws In Vermont
Under the state's Financial Responsibility Law, Vermont requires car insurance for every driver and car registration. For most policies, the car insurance follows the car, not the driver. The policy limits for Vermont are similar to other states.
What are the minimum car insurance requirements?
Vermont's minimum car insurance is $25,000 per person/$50,000 per accident for bodily injury. You also need $10,000 per accident for property damage and $50,000 for uninsured/underinsured coverage for bodily injury and $100,000 per accident.
Am I required to carry uninsured motorist coverage in Vermont?
Vermont requires uninsured motorist coverage when you purchase car insurance. Only 9% of Vermont drivers are on the road without insurance, one of the lowest rates in the country.
Vermont SR-22 policies
SR-22s are required for license renewal or reinstatement for drivers with certain violations. Applicable convictions include driving without a license, driving without insurance, and DUI. If convicted of these offenses, drivers must request their insurance company file an SR-22 as a statement of financial responsibility.
The state requires an SR-22 for three years from the event of the driving violation. Liability limits for the SR-22 are 25,000 per person, $50,000 per accident, and $10,000 for property damage.
Is Vermont a no-fault state?
No. Vermont is an at-fault state. The at-fault driver uses their car insurance coverage for the other driver's bills. However, the state also applies the fault split between both drivers, though drivers at 50% fault can't collect from the other driver.
What happens if my vehicle isn't properly insured in Vermont?
Vermont features several penalties for driving without insurance. If you lack car insurance, the Vermont Department of Motor Vehicles (DMV) may charge up to a $500 fine and your license may be suspended. Your penalty varies by level of offense.
Does Vermont accept digital insurance cards?
Yes. You may show electronic or digital proof of car insurance in Vermont.
How Much Does Car Insurance In Vermont Cost?
For full coverage car insurance, Vermont drivers pay an annual average of $1,097. The amount you pay for vehicle insurance varies based on your zip code, car make and model, age, gender, driving record, and coverage.
Average Cost of Car Insurance By City
Nearly all of Vermont's most-populated cities have an average insurance cost lower than the state's average for full coverage. The most expensive of Vermont's big cities is Battleboro, which features an average of $1,205, just $2 less than the state average of $1,207. South Burlington, however, is one of the cheapest areas for Vermont car insurance customers.
| City | Average Vermont Car Insurance Cost | Difference From Vermont Average |
| --- | --- | --- |
| Burlington | $1,135 | -7% |
| Rutland | $1,180 | -3% |
| Essex Junction | $1,115 | -9% |
| South Burlington | $1,115 | -9% |
| Brattleboro | $1,205 | 0% |
Average Cost of Car Insurance By Company
It pays to shop around for rates before you select a Vermont car insurance carrier. Vermont's big companies such as GEICO, Allstate, and State Farm can vary up to $500 or more in premiums. Allstate is one of the most expensive carriers in the state.
| Car Insurance Company | Average Full-Coverage Premium (Annually) |
| --- | --- |
| Allstate | $1,895 |
| GEICO | $970 |
| Nationwide | $985 |
| State Farm | $1,130 |
Average Cost of Car Insurance In Vermont By Age
Driver age heavily influences car insurance rates. Younger drivers under the age of 20 pay more for car insurance in Vermont. Rates drop after age 20, gradually decreasing every five years until the driver hits age 70.
| Age | Average Full-Coverage Premium (Annually) |
| --- | --- |
| Age 16 | $2,405 |
| Age 17 | $2,405 |
| Age 18 | $4,160 |
| Age 20 | $3,545 |
| Age 25 | $1,415 |
| Age 30 | $1,180 |
| Age 40 | $1,140 |
| Age 50 | $995 |
| Age 60 | $970 |
| Age 70 | $1,085 |
Average Cost of Car Insurance In Vermont By Gender
Most car insurance companies charge male drivers slightly more than female drivers. Insurers often consider men riskier on the road; therefore, they pay higher rates. Men's car insurance rates for Vermont are around $20 higher than for female drivers.
| Gender | Average Full-Coverage Premium (Annually) |
| --- | --- |
| Male | $1,030 |
| Female | $1,010 |
Average Cost of Car Insurance By Credit Score
Your credit score reflects your trustworthiness, potential for claim filing, and ability to pay bills on time. Insurers use a credit-based insurance score to calculate your premium and offer better rates to drivers with good to great credit.
| Credit Score | Average Premium (Annually) |
| --- | --- |
| Poor | $1,940 |
| Fair | $1,615 |
| Good | $1,310 |
| Very Good | $1,080 |
| Great | $915 |
Average Cost of Car Insurance By Driving Record
Vermont car insurance rates can increase by over 20% with a single driving violation. If you're ticketed or convicted of a DUI, expect your insurance premium to increase.
| Driving Incident | Average Full-Coverage Premium (Annually) | % Increase In Average Full-Coverage Premium |
| --- | --- | --- |
| Speeding Ticket | $1,405 | 16% |
| Accident | $1,595 | 29% |
| DUI | $2,840 | 82% |
What Optional Coverages Should You Consider?
If you already have full coverage for your car insurance in Vermont, here are a few more coverages you might add for expanded protection.
Collision: If you collide with another vehicle and your vehicle needs to be repaired, collision helps with the costs.
Comprehensive: Collision pays for damage costs from a collision with animals, natural disasters, theft, vandalism, and other events that fall under comprehensive coverage.
Medical Payments: When a crash results in injuries or fatality, medical payments coverage helps with hospital bills, doctor visits, and funeral costs.
Auto Insurance Discounts
Drivers in Vermont can enjoy discounts based on marital status, job, and professional affiliations. Standard Vermont car insurance discounts include savings based on how you drive, your vehicle's safety features, and the age of your insurance policy. Available discounts vary by company so ask your insurance company what savings they offer.
FAQs
Is car insurance expensive in Vermont?
No. Vermont features some of the lowest car insurance rates in the US.
What car insurance is required in Vermont?
Vermont requires drivers to carry liability coverage with at least $25,000 per person/$50,000 per accident for bodily injury. You also need $10,000 per accident for property damage and $50,000 for uninsured/underinsured coverage for bodily injury and $100,000 per accident.
Does Allstate cover Vermont?
Yes. Allstate offers coverage for Vermont drivers.
Do you need insurance on a trailer in Vermont?
Yes, you need insurance for a trailer.
Does Vermont require motorcycle insurance?
Yes. If you ride a motorcycle in Vermont, you need insurance with at least 25/50/10 liability plus uninsured/underinsured motorist insurance.
How To Purchase Car Insurance In Vermont
In Vermont, car insurance is both affordable and simple to get. That's good news for drivers in Green Mountain State. If you're looking for an affordable policy, use our rate comparison tool to find a comprehensive policy that meets your needs.