UPDATED: JANUARY 12, 2023 | 2 MIN READ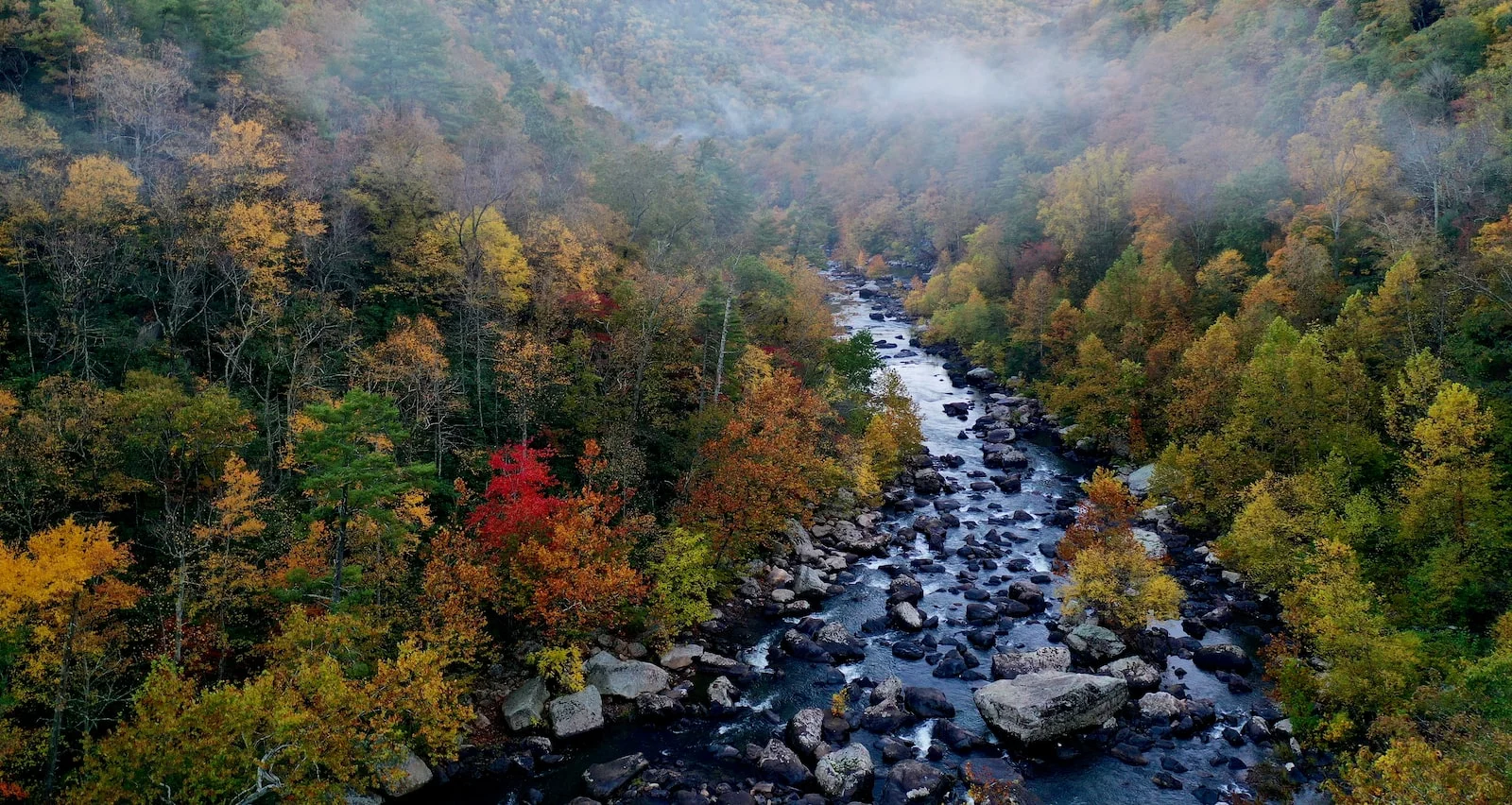 On average, Virginia drivers pay $1,067 per year for auto insurance. This estimate doesn't take into account your personal driving history, location, and other important factors. To learn more about car insurance in Virginia, read about the best car insurance companies, discounts, and more.
Best Virginia Car Insurance Companies
Virginia's average car insurance cost is less than the national average, but this is only an estimate. Companies consider many factors to determine your rate. When comparing overall costs and J.D. Power scores, the best car insurance companies in Virginia are Erie and State Farm.
Cheapest Virginia Car Insurance Company
When shopping for auto insurance in Virginia, consider your preferred coverage level. Minimum coverage is cheaper, but if you're in an accident, it only covers injuries to others. Overall, it's best to ensure you're protected with full coverage. In Virginia, Progressive is the cheapest car insurance company.
Virginia Car Insurance Company With the Best Customer Service
Virginia drivers who value dependable customer service should look to Erie. In addition to affordable rates, it scored a customer satisfaction score of 867 with J.D. Power — the highest in the Mid-Atlantic region.
Virginia Car Insurance Company With the Best Discounts
Virginia drivers pay an average of $1,067 each year on auto insurance. Still, you may be able to pay less when you enroll with a company that offers eligible discounts. Those looking to save should request a rate from Progressive. The company offers continuous insurance discounts, safe driver savings, and online discounts. 
Local and Regional Car Insurance Carriers
Elephant Insurance
Like the mighty elephant that's their namesake, Elephant Insurance is a strong yet caring insurance company in Virginia. Their car insurance helps Commonwealth drivers ensure they're covered as they wind through Virginia, whether catching rays at Virginia Beach or touring the historical sites of Chesapeake.
Available coverages include liability and uninsured motorists, plus comprehensive and collision. If you're in an accident, Elephant's medical payments and personal injury protection help ensure help with medical bills.
Elephant helps you maximize your auto insurance with additional coverage for rental reimbursement, custom parts, and even non-owner drivers. Then Elephant packs your policies with savings for claim-free driving and workers working from home. You'll also save by paying in full and going paperless.
Rockingham Insurance
Since 1869, Rockingham Insurance has been a trusted source for auto insurance in Virginia. A well-regarded insurer for the Commonwealth, Rockingham offers liability, comprehensive auto coverage, and medical payments.
As you drive through Richmond, Charlottesville, or anywhere else within the Commonwealth, Rockingham is there. They offer great ways to save on your car insurance with discounts for full payment, good students, crash prevention, and driver education for mature drivers. 
Virginia Farm Bureau
Virginia Farm Bureau is an agricultural non-profit and sells auto insurance as a member benefit. Membership is available to any Virginia farmer or individual who shares their mission.
Auto insurance products are available throughout the Commonwealth, from Richmond to Virginia Beach. VA Farm Bureau features a range of coverages, including collision, uninsured motorists, towing, medical expenses, and everything else needed for ample vehicle protection.
Members of the Farm Bureau have access to valuable discounts, including savings for a new policy, safe driving records, good grades as a teen driver, and vehicle safety features.
Virginia Insurance Demographics
Your auto insurance rate in Virginia will depend on your location and other demographic factors. Familiarize yourself with Virginia's demographics below:
Crime Rates: Car insurance rates tend to skew higher in high-crime areas. In Virginia, your chance of becoming a violent crime victim is 1 in 482.
Average Household Income: Virginia's average household income is $41,255, higher than the U.S. average of $35,384.
Median Age Range: Virginia's median age range is 25-34. The state's largest age group is 35-54.
Education: Over 90% of Virginia residents graduated high school. About 40% graduated from college, and almost 6% are currently enrolled.
Common Risk Factors In Virginia
Coastal Virginia is susceptible to hurricanes, floods, and storms, while inland mountain locations may experience winter snow.
Auto Insurance Laws In Virginia
Virginia's auto insurance laws require you to have insurance to register your car. However, you don't have to have car insurance before you drive the car. If you choose to drive your vehicle without insurance, you must pay a $500 uninsured motor vehicle fee at the DMV.
What are the minimum car insurance requirements in Virginia?
If you purchase auto insurance in Virginia, you must meet the state-set minimums, with limits of at least 25/50/25. You also need to carry uninsured and underinsured motorist coverage.
Virginia's minimum car insurance requirements are $25,000 per person/$50,000 per accident for bodily injuries, $20,000 for property damage, and $25,000 per person/$50,000 per accident for uninsured/underinsured motorists.
Am I required to carry uninsured motorist coverage in Virginia?
Virginia auto insurance laws require uninsured motorist coverage for everyone who purchases insurance. This helps cover expenses caused by personal property or medical bills damaged if an uninsured driver hits you.
Virginia SR22 and FR44 policies
Virginia drivers with revoked or suspended licenses will need an SR22 certificate. The insurer files this form that proves the driver maintains minimum liability insurance coverage. Drivers with SR22 insurance must carry it for at least three years and can expect increased premiums, as they are considered high-risk drivers.
Virginia is also one of the two states that have an FR44 policy. Drivers caught operating a vehicle under the influence of drugs or alcohol will need to carry an FR44 policy for at least three years, with double minimum coverage requirements.
Is Virginia a no-fault state?
Virginia is a tort, or at-fault, state. This means if you cause an accident, you're required to cover the other driver's expenses. You'll have to pay out of pocket if you aren't insured.
What happens if my vehicle isn't properly insured in Virginia?
While you can drive a car without insurance in Virginia, insurance laws still require it for vehicle registration. You will also have to pay a $500 DMV fee. If you don't pay this fee, you'll face the following penalties:
A $600 non-compliance fee
Filing of SR-22 insurance
Suspension of registration and driver's license
A $145 fee to reinstate your driver's license
Does Virginia accept digital insurance cards?
Virginia electronically verifies insurance with an Insurance Verification Program. Car insurance companies authorized to sell policies in the state report this information to the Virginia Department of Motor Vehicles (DMV).
You can use a digital insurance card if asked for proof of auto insurance when pulled over or in an accident.
How Much Does Car Insurance In Virginia Cost?
Virginia drivers pay an average of $1,067 each year for car insurance. This is only an estimate — your actual rates will depend on your city, driving history, age, and other factors.
Average Cost of Car Insurance By City
Densely populated areas will typically pay more for auto insurance. Some of the highest rates in Virginia are found in Norfolk, at 16% higher than the state's average. Arlington is one of the more affordable cities in Virginia, at only 2% more than the average statewide cost.
| City | Average Virginia Car Insurance Cost | Difference From Virginia Average |
| --- | --- | --- |
| Virginia Beach | $1,380 | 7% |
| Richmond | $1,385 | 7% |
| Norfolk | $1,500 | 16% |
| Chesapeake | $1,360 | 5% |
| Arlington | $1,315 | 2% |
Average Cost of Car Insurance In Virginia By Company
Car insurance rates in Virginia will also depend on the company.
MetLife currently offers the most expensive full-coverage premium, while Progressive is the cheapest.
Average Cost of Car Insurance By Age
Your age will also play an important role in determining what you pay for auto insurance in Virginia. For example, car insurance rates for 18-year-old drivers are usually the most expensive. On average, 60-year-old drivers in Virginia pay less than any other group.
| Age | Average Full-Coverage Premium (Annually) |
| --- | --- |
| Age 16 | $2,085 |
| Age 18 | $4,385 |
| Age 20 | $3,245 |
| Age 25 | $1,775 |
| Age 30 | $1,435 |
| Age 40 | $1,350 |
| Age 50 | $1,210 |
| Age 60 | $1,170 |
| Age 70 | $1,295 |
Average Cost of Car Insurance By Gender
Virginia auto insurance companies don't consider a driver's gender when determining individual rates. On average, every gender pays the same for car insurance.
| Gender | Average Full-Coverage Premium (Annually) |
| --- | --- |
| Male | $895 |
| Female | $895 |
Average Cost of Car Insurance By Credit Score
Having great credit in Virginia comes with the benefit of saving hundreds on car insurance. Alternatively, drivers with poor credit will pay hundreds over the state average.
| Credit Score | Average Premium (Annually) |
| --- | --- |
| Poor | $1,610 |
| Fair | $1,325 |
| Good | $1,110 |
| Very Good | $940 |
| Great | $825 |
Average Cost of Car Insurance By Driving Record
If you're involved in a driving incident in Virginia, you can expect your rates to increase. On average, a speeding ticket will increase your rates by over a quarter, while a DUI charge will cause your rates to almost double.
| Driving Incident | Average Full-Coverage Premium (Annually) | % Increase In Average Full-Coverage Premium |
| --- | --- | --- |
| Speeding Ticket | $1,635 | 26% |
| Accident | $1,895 | 46% |
| DUI | $2,710 | 108% |
What Optional Insurance Coverages Should You Consider?
Minimum liability insurance meets the legal requirement in Virginia, but it may not offer enough protection in a serious accident. For example, loss of income if you're unable to work.
Consider the following additional auto coverage to protect against unwanted expenses:
Comprehensive car insurance to protect your car from theft, hail, and damage
Medical payments coverage to cover your medical costs resulting from an accident, regardless of fault
Lost income benefits coverage for up to $100 each week for 52 weeks
Auto Insurance Discounts
Car insurance savings in Virginia vary by company, so it's best to ask the company directly about your qualifying discounts. Some of the most common discounts on auto insurance in Virginia include the following:
Good driver discounts that record your driving habits
Paid-in-full discounts when you pay your annual premium all at once
Safety feature savings, such as installing an anti-theft system
Policy bundling discounts
FAQs
How much is car insurance a month in Virginia?
On average, drivers in Virginia pay about $90 monthly for car insurance.
What vehicle insurance is required in Virginia?
If you want to register your car in Virginia, you must have car insurance coverage with 25/50/20 liability coverage, including uninsured or underinsured motorist coverage with similar coverage limits.
Is car insurance expensive in VA?
On average, car insurance in Virginia costs less than the national average and its neighboring states.
Can you drive in VA without insurance?
You can drive without insurance in Virginia, but you must pay a $500 fee to the DMV to do so.
Can I register a car in VA without insurance?
Drivers need insurance to register a car in Virginia. Along with proof of insurance, you also need VIN inspection results, a completed application of registration, the odometer disclosure statement, and the bill of sale.
How To Find the Best Car Insurance In Virginia
Before you buy car insurance in Virginia, it's best to research your options to ensure you have a competitive rate that meets your coverage needs. Request rates from at least three companies and go from there. Use our online quote tool to guide you through the buying process.