UPDATED: AUGUST 07, 2023 | 1 MIN READ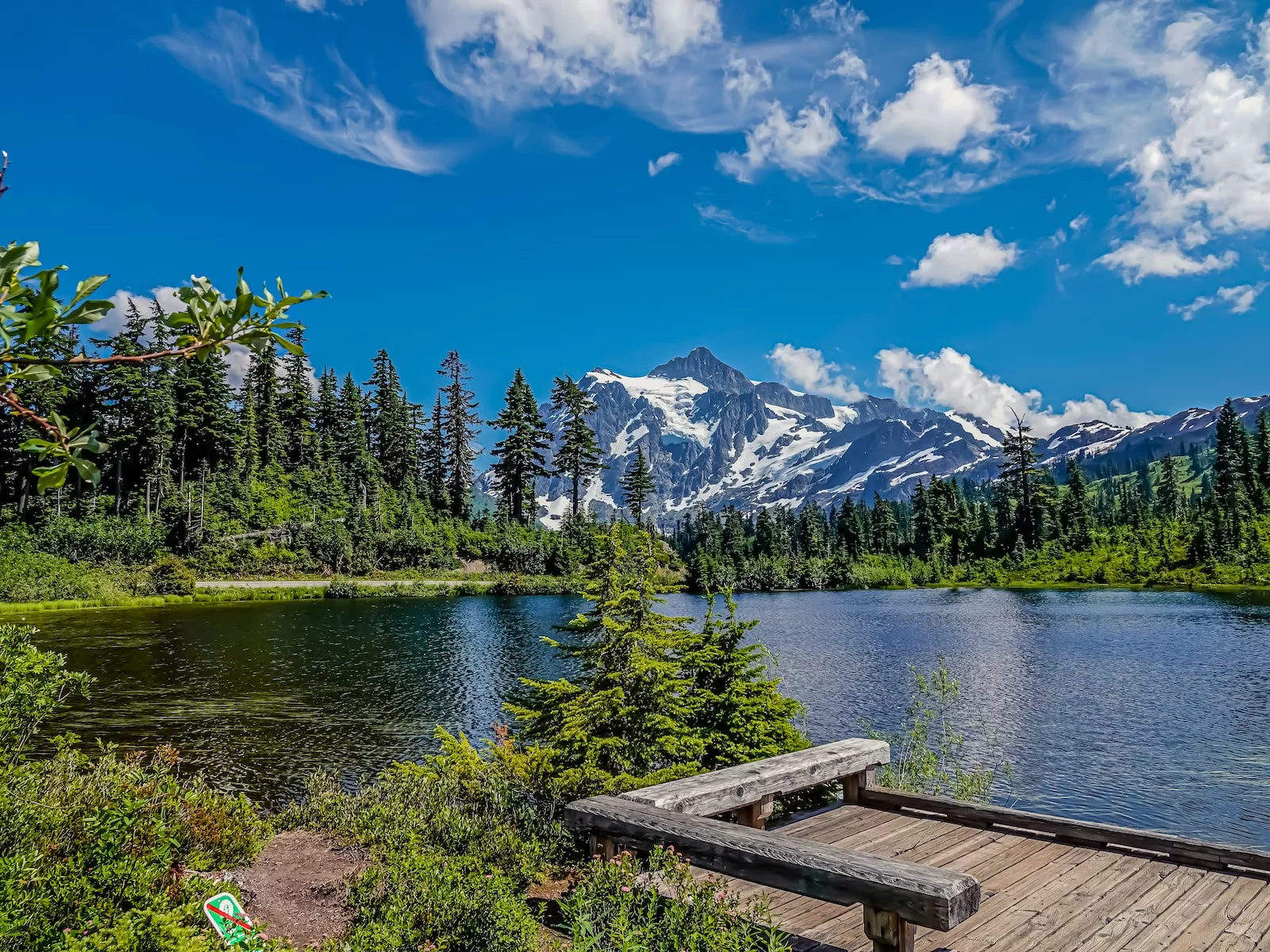 Washington car insurance laws are very easy to navigate compared to other states. But that doesn't mean it's easy to drive without legal coverage. If anything, these relaxed requirements make it easier for motorists to get covered cheaply and easily compared to other states.
Washington Car Insurance Minimum Requirements
Washington motorists only need to purchase liability coverage to drive legally. Furthermore, their required liability insurance amounts aren't ridiculously high. These low requirements make it uniquely simple to find affordable auto insurance within the state.
Liability Coverage in Washington
But what does liability coverage mean, exactly? This type of coverage pays claims filed against the at-fault driver. The policyholder's insurance provider will pay for the injured party's medical bills and property damage. But the coverage limits they purchase determine how much the company will pay. If the limits purchased can't pay for all of the injured driver's expenses, the guilty driver can get sued.
State-mandated auto insurance limits you should know
Washington law mandates the following amounts for liability coverage:
Per person: $25,000 bodily injury
Per accident: $50,000 bodily injury
An additional $10,000 of property damage liability
It's worth noting that most other states usually require more than just liability. Some of these requirements include medical payments coverage, personal injury protection, or protection against uninsured motorists. These coverages at least help pay for medical expenses in the event of a serious accident – but many Washington motorists won't purchase it if it isn't mandated.
Are Washington's Minimum Requirements Providing Enough Coverage?
The good news is that these lower limits are helping Washington drivers save money by offering cheaper auto insurance options. The bad news is that this minimum coverage is unlikely to be effective protection if a serious accident happens.
This problem is two-fold for Washington motorists. If a driver causes a serious accident, they could easily exhaust their limits and be sued for the rest of the damages. If the court finds in favor of the injured party, they could be paying those damages out-of-pocket for months or years. It could ruin them financially.
If another driver causes a serious accident, the injured driver's liability coverage won't pay them anything. They must wait for the courts to sort it out and for the other driver's insurance to pay out claims. They may be unable to work or pay mounting bills. So any Washington driver who can afford higher coverage limits or extra coverage options is strongly advised to purchase them.
Penalties for Driving Without Proof of Insurance in Washington
Washington state penalties for driving without insurance are as light as the state mandatory minimums. Getting caught without proof of insurance can cost a driver up to $550 in fines. And if that driver causes an accident, their license may be suspended until they pay for the damages they have caused.
Washington's Optional Car Insurance Coverage
Purchasing extra coverage options (beyond the state mandatory minimums) is essential for Washington motorists. Without optional coverage, drivers may be vulnerable to serious financial hardship after a serious accident, regardless of fault.
Roadside assistance helps protect drivers from getting stranded over minor breakdowns. But if the breakdown is more serious, they can call a tow truck to take them to the nearest body shop free of charge
Medical payments coverage pays for medical expenses for everyone injured in the policyholder's vehicle, even if the other driver is at fault
Collision repairs the policyholder's vehicle if they cause a collision with an object or another vehicle
Comprehensive coverage fixes body damage from weather, theft, vandalism, fire, and other non-collision causes
Gap coverage (sometimes called loan/lease payoff) pays extra on claims for totaled vehicles that were recently financed so that the policyholder doesn't owe money on the loan
Uninsured/underinsured motorist coverage protects against both uninsured motorists who cause an accident as well as motorists who are at fault but don't have enough insurance coverage to pay for all damages
Rental car reimbursement is convenient for times when a policyholder's vehicle is getting repaired or replaced, but they still need reliable and affordable transportation
Why it's important to follow Washington car insurance laws and requirements
It's important to follow state requirements because, without the right protection, a serious automobile accident could cause a lot of damage. Washington state is unique because even purchasing state minimum coverage might not provide adequate protection.
Purchasing the right car insurance coverage is a delicate balancing act. Each car owner must figure out how much coverage they can afford without wasting money purchasing limits or options they don't need.
How Much Does the Minimum Car Insurance Cost in Washington?
Things like a clean driving record, years of driving experience, and even the type of vehicle owned will help lower monthly rates for most motorists. And the opposite is true for bad drivers with poor credit. Different insurance companies have different risk preferences and base their premiums on those.
The chart below outlines the most affordable monthly premiums for minimum car insurance policies in Washington.
Cheapest minimum liability car insurance in Washington
Minimum Car Insurance Requirement in Washington When Leasing a Car
Washington allows different leasing companies to choose their own requirements. All companies have to meet the state minimums, but most go far beyond that. It's common for the leasing company to request full coverage insurance as well as 100/300/50 liability limits.
FAQs
What are the car insurance requirements in Washington?
Washington state only requires liability coverage. The driver must have at least 25/50/10 in bodily injury liability per person/per accident/and in property damage liability.
Do you legally have to have car insurance in Washington state?
Washington residents need car insurance if they want to drive legally or if they want to register a vehicle (or both). For those who don't drive or own a registered vehicle, it's not illegal to refuse to purchase coverage, but going without will lead to a lapse in coverage. Finding auto insurance after a lapse in coverage can be very difficult and expensive.
What insurance coverage is required in Washington?
Washington drivers only have to purchase basic coverage to drive legally. A basic policy includes liability coverage in the amounts described above. 
What are the consequences of not having car insurance in Washington state?
The consequences are fairly light for drivers who are caught without auto insurance coverage in Washington. There is a maximum $550 fine to start with. There may also be a potential license suspension for drivers who cause an accident while uninsured if they owe damages.
Get Coverage That Meets Washington's Car Insurance Requirments
Affordable auto insurance is easy to get in Washington state. Drivers can even find cheap policies which still offer extra coverage options and higher liability limits. But if they fail to explore their options, they might end up overpaying. Use our online quote tool to compare several quotes in minutes.