UPDATED: APRIL 27, 2023 | 2 MIN READ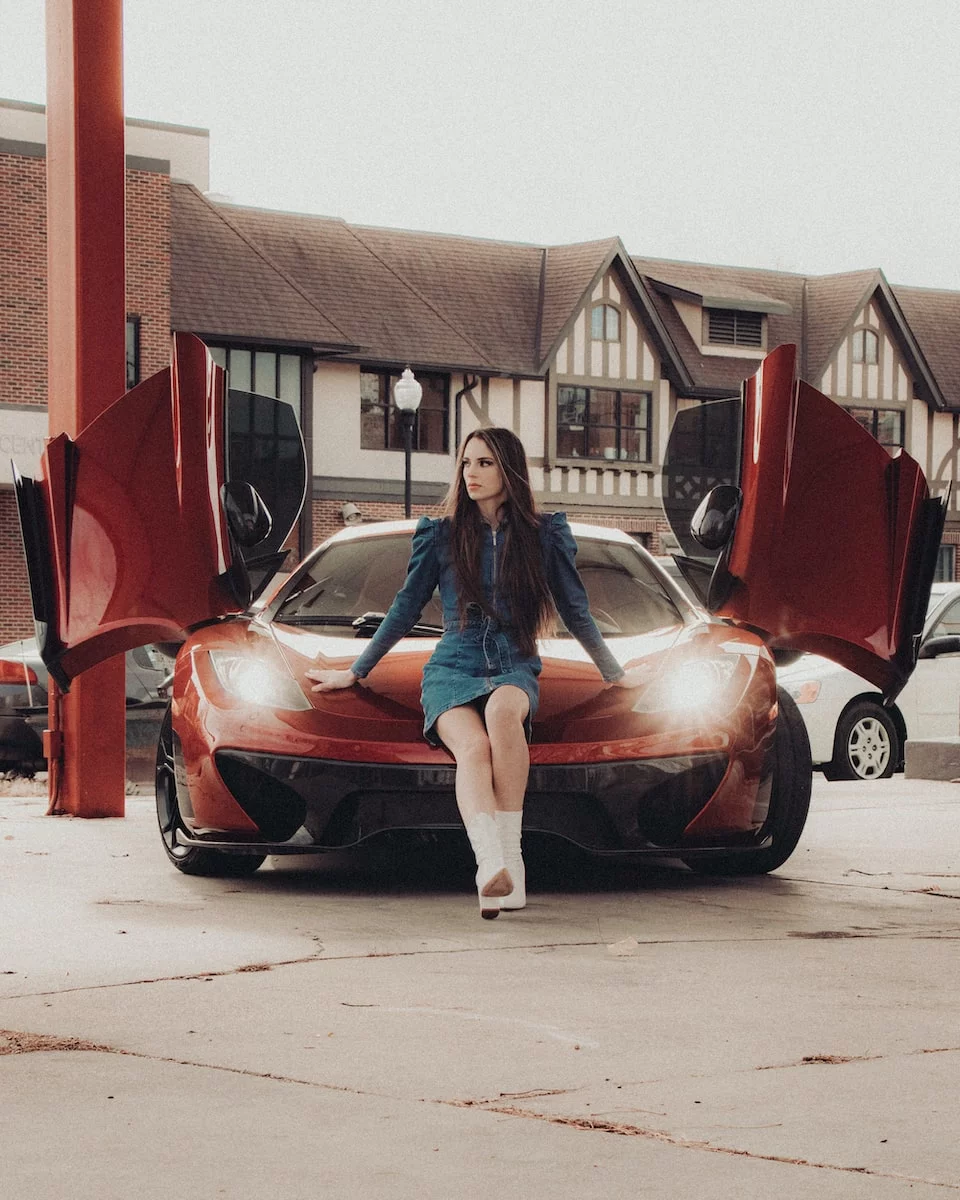 Some motorists think they can save money on their vehicle by purchasing a salvaged one and fixing it up. But if they have a tight budget, they should be wary. These vehicles can be challenging to get adequately insured at an affordable rate. Continue reading to learn more about auto insurance for a rebuilt title.
How to Insure a Car with a Rebuilt or Salvaged Title
When a car with a clean title sustains irreparable damage, the insurance company may declare a total loss. A total loss vehicle is an automobile that would cost more to repair than replace and gets issued a salvage certificate. This salvage certificate officially declares that the vehicle is unsafe for the road and can't legally be driven.
If the vehicle owner takes on the burden of fixing it up, they can request an official inspection. If the vehicle passes the inspection, it will be issued a rebuilt title to show that it's once again safe enough to drive. Unfortunately, it may take a lot of work to find an affordable auto insurance policy.
What is the difference between a rebuilt-title car and a salvage-titled car?
The main difference is that a rebuilt-title car is street-legal, and a salvage-title car is not legally drivable. They're even color-coded in most states: blue titles indicate a salvage vehicle, while orange ones signify a rebuilt vehicle that has passed inspection.
Can you insure a car with a rebuilt or salvage title?
Again, it's important to emphasize that salvage titles are not insurable because they're unsafe to drive on the road. You can, however, insure a vehicle with a rebuilt title. But it will be more challenging to do so than a vehicle with a clean title.
If all you need is liability insurance, it will be easier to find the auto insurance policy you need to protect it. But the more insurance coverage you need, the harder it will be. Many companies don't offer full coverage for rebuilt vehicles because of the inherently higher risk of an accident.
Does it Cost More to Insure a Rebuilt Title Vehicle?
Rebuilt title car insurance is potentially more expensive than a standard auto insurance policy. Even vehicles that pass an official inspection could still have defects, increasing the chance of an accident. Most insurance companies will only offer liability coverage, while others won't sell policies for rebuilt titles.
What's the Difference Between a Non-Repairable and Salvage Title?
Not all salvage title vehicles are eligible for a rebuild. Some vehicles can get so much damage that they receive a "non-repairable" designation. Although these vehicles can't be restored to full functionality, the owner can sell off their spare parts.
How To Get Rebuilt or Salvage Title Car Insurance
Since salvage title cars can't be legally driven, the goal is to get rebuilt title auto insurance. You can find an affordable policy quickly by following these steps:
Have the vehicle assessed for damage: Make sure it does not qualify for a non-repairable designation before investing time and money into rebuilding it.
Get a certified statement from an authorized mechanic: After the rebuild is complete. Many insurance companies will require a second opinion and an official state inspection.
Brace yourself for fewer (and more expensive) choices: Due to the inherent risk, many auto insurance companies refuse to insure rebuilt title cars. The companies who do tend to limit coverage to liability only. And if you find an auto insurer offering full coverage (including comprehensive coverage and collision), prepare to pay at least 20% more for your premiums.
Compare, compare, compare: Don't accept the first quote you find. Most industry experts recommend comparing at least three different insurance quotes before you make a final decision. But more is better when it comes to car insurance.
Insurers for Rebuilt Title Insurance
We know it can be challenging to find auto insurance providers willing to sell a policy for a rebuilt title vehicle. Drivers can shorten their search time by perusing this list of rebuilt-friendly car insurance companies:
American Family
21st Century
The General
Omni
Infinity
GEICO
Progressive
MetLife (liability only)
Kemper
Nationwide
Root
USAA
Remember that insurance laws change from one state to the next, and what you see on that list may not be available in your area. It's worth noting that GEICO and Progressive will both offer full coverage under special circumstances. GEICO will require additional inspections, and Progressive limits its full coverage options to a limited number of specific vehicle models.
Be Honest About the Title Status of Your Vehicle
The insurance company will find out if there is a public record of the vehicle's salvage history. So there's no reason to lie or try and hide a rebuilt vehicle's title status. Suppose the insurer thinks you are being intentionally dishonest. In that case, they may refuse to sell you coverage – so don't take that risk.
Have the Correct Information Ready
Your auto insurance company needs the rebuilt vehicle's VIN, make, model, and year to calculate your quote. They will run all this information through their database to get an accurate picture of the vehicle's history. They likely will only sell you a policy if you provide this information.
How Does a Salvage or Rebuilt Title Affect Insurance?
Several pitfalls make it difficult or impossible to insure a rebuilt title vehicle. Any of these are more likely to lead to mechanical failure, which increases the likelihood of an accident:
Hidden defects
Low-quality parts
Poor workmanship
Low market value even after the repair
Should I get a car with a salvage or rebuilt title?
That largely depends on a driver's unique situation. Rebuilt titles are less safe and more expensive to insure. They will likely require more expensive upkeep than a vehicle with a clean title. But if the motorist has no choice, the vehicle must be insured somehow.
State Safety Inspections
All 50 states require a safety inspection before you can legally drive your vehicle, regardless of title status. But states get to make their own rules regarding these inspections. Drivers should educate themselves about their state inspection process to prepare their vehicles accordingly.
Car Insurance for Rebuilt & Salvaged Titles by the State
State laws for salvaged and rebuilt titles are relatively similar. But the terminology can change when you cross the state border.
State Laws and Requirements
Below is a link to each state's laws and requirements. Every state will require a passing score on a state-certified inspection and the issuance of the updated status of the title.
The name of this status will vary depending on the state; however, most states issue a rebuilt or reconstructed status.
FAQs
Can you get full coverage insurance on a rebuilt title?
It's possible, but it can also be difficult and expensive. Most auto insurance providers refuse to sell full coverage auto insurance for rebuilt title vehicles. It's difficult for them to determine what damage was already pre-existing and what damage is new, so processing claims is complicated.
Are rebuilt cars harder to insure?
They are riskier to insure because of the increased likelihood of mechanical failure, which could lead to an accident. Few car insurance companies are willing to take that risk, so finding a policy is more time-consuming.
What is a blue title?
A blue title is associated with a salvaged vehicle in most states. To insure a vehicle with a blue title and drive it legally, it must be repaired and pass a state-certified inspection.
Are rebuilt titles better than salvage?
If you want to drive the vehicle legally, yes. Salvage title vehicles can only be driven once they are repaired and inspected. Drivers are also legally prohibited from purchasing car insurance for salvage title vehicles.
How to Compare Auto Insurance for Rebuilt or Salvaged Titled Vehicles
Getting auto insurance for rebuilt and/or salvaged titles is possible. But doing it cheaply can be challenging. We're eager to help you find the best auto policy for your vehicle. To get rates from the top insurers in your area, simply fill out our online rate form.