UPDATED: AUGUST 07, 2023 | 2 MIN READ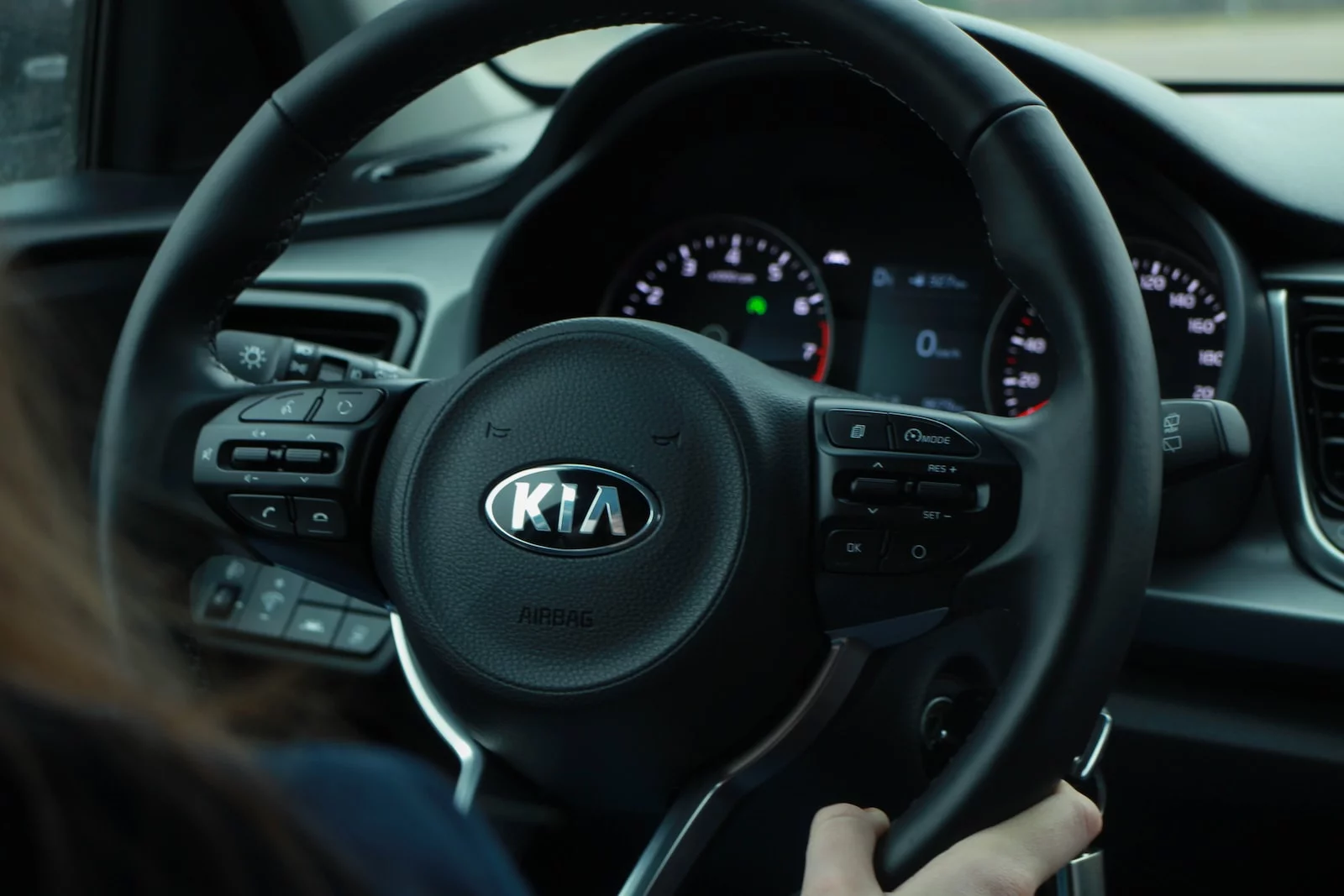 Some Hyundai and Kia owners may soon shop for a new insurance carrier. After an uptick in car thefts of specific models of these brands' cars after a social media trend, major insurance companies are temporarily halting coverage for some owners and raising rates for existing policyholders. Let's look at why this is happening, what vehicles thieves target, and how this may affect your insurance. 
Why are insurance providers refusing coverage for KIA and Hyundai vehicles?
A 2021 TikTok challenge called "the Kia Challenge" shows viewers how anyone could steal these cars without a key thanks to a vulnerability in particular Hyundai and Kia models. A group of people called themselves the "Kia Boyz" started the trend, and it quickly spread in Milwaukee, Wisconsin, but now affects owners throughout the country.
How car thieves steal certain Kia and Hyundai vehicles
Car thieves follow the steps outlined in the social media posts on how to steal the vehicles. Once they start the cars, they take them for joyrides or use them for another crime. The thefts leave owners bereft and police recovering damaged or totaled vehicles.
The result of the uptick in car thefts has rocked the entire auto insurance industry as damage and theft claims soar. Now insurers are taking a stand to protect themselves.
What vehicles are affected?
Thieves target Kia vehicles made between 2011 and 2021 and Hyundai models manufactured between 2015 and 2021. Thieves hotwire the cars with a USB cable or flash drive.
Hyundai models subject to the theft include;
Accent
Elantra and Elantra GT
Sonata
Veloster
Venue
Kona
Tucson
Santa Fe, Santa Fe Sport and Santa Fe XL
Palisade
All targeted vehicles use standard steel keys instead of push-button ignitions and lack an anti-theft option. Engine immobilizers are standard anti-theft technology options in 96% of vehicles but only 26% of cars by the two automakers. They use a chip-enabled key and the chip in the vehicle to communicate if the key belongs in the car. The engine can't start without the correct signal, and the steering wheel may lock.
What cities have the highest vehicle thefts for KIA and Hyundai vehicles?
Insurance claims data from the Highway Loss Data Institute shows the prevalence of the trend and that the 2015 through 2019 Kia and Hyundai models were twice as targeted as other vehicles the same age overall. Thieves target the affected Kia and Hyundai models across the country.
In Columbus, Ohio, 42% of the cars stolen were Kia or Hyundai, and in Milwaukee, Wisconsin, 67% of the stolen vehicles were by the two makers. In Washington, D.C., 60 out of 83 Kia and Hyundai vehicles in 2022 were stolen with the hack, while in St. Petersburg, Florida, police link more than a third of their thefts to the challenge.
What carriers refuse coverage for KIA and Hyundai owners?
According to CNN, State Farm and Progressive confirm they currently refuse new policies for the vulnerable KIA and Hyundai models in specific locations. The report says the affected cities include Denver, Colorado, and St. Louis, Missouri, but insurance providers haven't shared a definitive list. 
If a Kia or Hyundai owner requests an insurance rate quote for a vehicle, they receive an automatic message about how the carrier can't offer coverage at any time. Nationwide and GEICO are also responding to the affected vehicles, raising rates on existing policyholders in affected areas.
What to do if you own an affected Kia or Hyundai vehicle
If you own a Kia or Hyundai vehicle targeted under the Kia challenge, you have a few options to protect your vehicle. You can follow the tips below to reduce theft risk.
Park Securely: Try to park in a secure place where your car is easily visible or in a gated lot.
Add a Lock: Kia and Hyundai are working with local police departments to offer free steering wheel locks to owners, so check with your police department.
Lock Your Doors: Whenever parking your car, don't leave it unattended with the doors unlocked.
Install a Security System: You can improve the safety of your car, plus some insurance companies offer discounts for anti-theft devices.
Remove Your Charger: Police advise Kia and Hyundai owners to remove all phone chargers from their vehicles.
Hyundai's option: a security kit
In October 2021, Hyundai released a security kit to protect affected vehicles. The equipment from a third-party company called Compustar isn't free. It costs $170.
Interested car owners can visit their local Hyundai dealer to purchase the kit and installation. The car manufacturer also promises a software update for targeted Hyundai vehicles, arriving in "early 2023."
Insurance for Kia and Hyundai owners
Owners of the vehicles stolen as part of the Kia Challenge may wonder where they can turn for insurance, especially if they live in areas with high thefts of the affected cars.
What to do if you have insurance for a Kia Challenge vehicle
Be aware your insurance company may raise your premium rates, particularly if you live in a big city with high theft rates for these vehicles. If your company raises your rates, consider saving on auto insurance costs by raising your deductible and removing add-on coverage you don't currently use. Also, inform your insurance company if you add anti-theft devices, such as the steering wheel lock or a car alarm.
Looking for insurance for your Kia or Hyundai
Only some insurance providers refuse coverage on these Kia and Hyundai cars. You should shop around for coverage, looking at all the options available in your state. Both regional and national carriers still offer coverage for Kia and Hyundai owners, so shop around for insurance quotes plus applicable discounts.
FAQs
Does Kia have their own insurance?
No. Kia doesn't sell their own insurance, but you can get car insurance for your Kia from various carriers.
Does Hyundai have its own insurance?
No. Hyundai doesn't have its own traditional insurance offering. The company features Term Protection Plus, an extended warranty with coverage for wear and tear of some Hyundai parts.
Why did companies stop insuring these Kia and Hyundai?
Companies stopped temporarily insuring specific Kia and Hyundai vehicles because they're easy to steal. High theft rates for these cars are creating unusual numbers of claims for loss and damage. Not every insurer refuses coverage of these cars.
What vehicles does the Kia Challenge target?
With the Kia challenge, thieves target 2011-2021 Kias and 2015-2021 Hyundai models. The affected vehicles list includes Kia Souls, Sorentos and Hyundai Tucson, and Elantras, among others.
Finding insurance for your Kia or Hyundai vehicle
You aren't alone if you drive a Kia or Hyundai and need car insurance. Owners with targets subject to the Kia Challenge should compare rates with an online comparison tool. Get free insurance quotes for your Kia or Hyundai now.