UPDATED: JUNE 14, 2023 | 3 MIN READ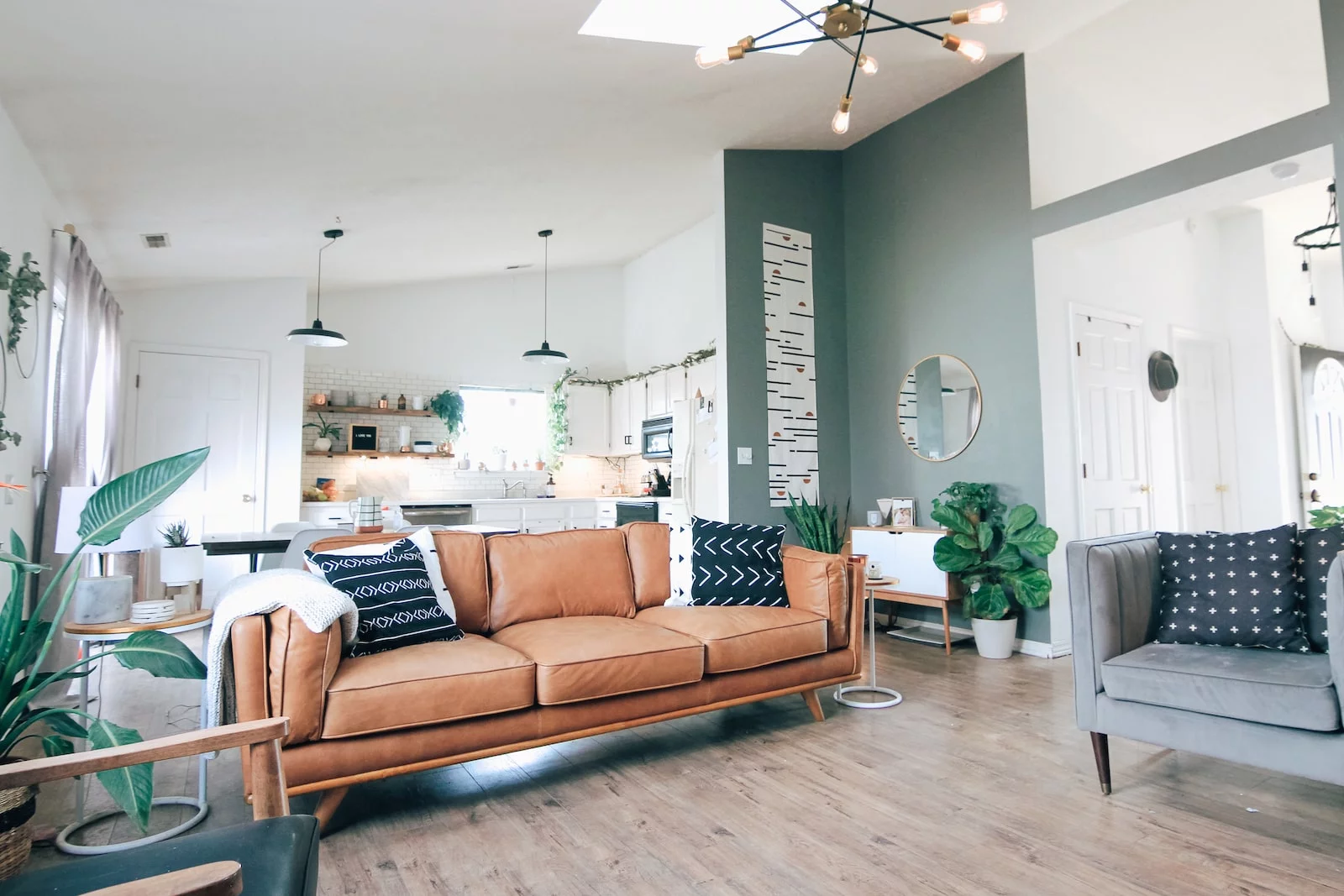 When you live in Florida, you know the potential for torrential storms, hurricanes, and heavy winds. Florida law doesn't require wind insurance, but many lenders may need it when you take out a mortgage. Today we'll discuss how wind insurance works in Florida, how much it costs, and ways you can reduce your insurance costs and ensure your home is protected against high winds.
Wind insurance in Florida
The state doesn't require homeowners in Florida to carry wind insurance. However, many lenders require this insurance coverage, especially if y live close to the coast, where you could feel the effects of a strong wind storm. And if you live in Florida, you know firsthand the potential for extreme and dangerous storms that tear throughout the state.
So, if you're a homeowner, adding wind insurance to your list of coverages is wise. This way, you can ensure your home is well protected. Generally, Florida requires insurance companies that offer mobile homes, homeowners, renters, or condo insurance to offer wind storm damage coverage that causes damage in the aftermath of a major hurricane.
Wind storm insurance typically offers dwelling coverage, such as rain and hail entering your home caused by severe winds. In Florida, it may be difficult for homeowners in high-risk areas, such as beachfront properties, to obtain an insurance policy, especially wind insurance. By law, insurance companies in Florida also must give homeowners the choice of opting out of wind insurance.
Policyholders need to submit a special request in writing to opt out of this coverage. While doing this may help lessen your monthly premium costs, it also puts you at risk of significant costs related to wind damage if a Florida windstorm impacts your home.
Wind-pool areas and wind insurance coverage
Areas at the highest risk for severe winds and wind damage are called wind-pool areas. And many homeowners who reside in these areas may not have windstorm insurance coverage within their homeowners' insurance policy. In such a case, the homeowners will need to purchase windstorm coverage separately.
Coastal and beachfront properties within 1,500 feet of a large body of water are considered wind-pool areas. Most insurance companies in Florida won't provide coverage for these properties, leaving Florida homeowners with the only insurer who covers high-risk properties, Citizen's insurance.
Citizens can provide homeowners with options for insurance that include windstorm coverage and policies with just wind coverage as a separate policy. Since Citizen's property insurance is usually the only insurance company willing to take on these high-risk wind-pool areas, you'll likely pay significantly more for your insurance premiums.
What are windstorms?
Windstorms are large wind gusts, hail, rain, and other effects of a hurricane. Many times, windstorm insurance coverage is called hurricane coverage.
However, hurricane damage coverage also helps cover flooding and other damages to your property that windstorm insurance won't cover. In addition to hurricane winds, Floridians are at-risk for wind damage caused by tornadoes, tropical storms, and cyclones.
How do wind insurance deductibles work in Florida?
Wind insurance and homeowners insurance policies could sometimes have different deductibles for wind storms and hurricanes. Usually, homeowners insurance hurricane deductibles will only apply to damage caused by a storm named a hurricane.
Your deductible could either be a percentage of your homeowners insurance coverage or a fixed amount. Usually, deductibles related to hurricanes are much higher than your typical homeowners' insurance deductible. But, this deductible only needs to be paid once a year if you sustain damage by a hurricane.
So, if you undergo three hurricanes during hurricane season in Florida, you'll only need to ensure you meet your deductible the first time, and your damage will be covered for all three storms. If you need to pay a wind deductible for a storm that isn't a hurricane, you may need to pay a very high deductible. When comparing insurance policies, always check your potential deductibles for wind insurance.
How much does wind insurance cost in Florida?
Florida wind insurance rates vary depending on many different factors. Some of these factors include:
Where your property is located.
Whether your policy is additional or built into your homeowners' policy.
The insurance company you have a policy with.
The age of your home and how it's made.
What your home value is worth.
Your policy is likely far more costly if you're directly on the coast rather than in a home that's 50 miles inland or further north. For example, a $350,000 home in Jacksonville costs around $900 a year for wind insurance, while a home in Miami costs about $4,000 per year for the same coverage. The location makes a massive difference in what you can expect to pay in coverage.
How to get discounts on wind insurance rates in Florida
My Safe Florida Home, also known as the Florida Comprehensive Hurricane Mitigation Program, is designed to help Floridian homeowners reduce the risk of wind damage. By law, insurance companies in Florida are required to provide discounts on wind insurance rates if homeowners buy a home equipped with wind-proof home features. Thankfully, a wind mitigation program allows homeowners to save tremendously on wind insurance. If you're interested in qualifying for this program, a certified home inspector will need to check for the following features in your home:
If your home has hurricane shutters.
If you have impact-rated windows and doors.
If your home has weather-resistant garage doors and doors.
If your home has a roof-to-deck attachment.
Etc.
When you get your wind storm mitigation inspection, you won't be required to pay a fee if you meet the following criteria:
Your home must be a single-family home.
Your home must be insured for $500,000 or less.
If you qualify for a homestead exemption.
If you don't qualify for a free inspection, you'd have to pay out-of-pocket for one. If your home passes the inspection, you could be eligible for mitigation credits and significant discounts on insurance, which could save you time and money!
FAQs
Do I need wind insurance in Florida?
While wind insurance isn't required in Florida, it's suggested. Plus, many private mortgage lenders in Florida require wind insurance when buying a house.
What companies offer wind insurance in Florida?
Florida has several insurance companies that offer wind insurance, depending on where in Florida you live. AAA, Cincinnati, USAA, Southern Fidelity, Auto-Owners, and Amica offer wind insurance. If you live in a higher-risk area and one of the above companies won't cover you, Citizen's insurance may cover you but typically is more expensive.
What is the average cost of windstorm insurance in Florida?
The average cost of windstorm damage in Florida is around $1,950 annually. Between wind and flood insurance, the average homeowner pays approximately $2,700 yearly.
Is wind insurance the same as hurricane insurance in Florida?
Windstorm insurance coverage is often referred to as hurricane insurance. However, hurricane insurance includes flood insurance, whereas wind insurance doesn't.
What's the difference between a hurricane and a windstorm?
Hurricanes involve heavy rains, thunder, strong winds, and lightning. Wind storms carry high winds without rain.
How much does windstorm insurance cost in Florida?
Windstorm insurance in Florida costs the average homeowner around $1,650 each year for a $250,000 home. This is around $300 more per year compared to the national average.
What are the differences between wind and hurricane insurance in Florida?
The most significant difference between wind and hurricane insurance coverages is the deductibles. Wind insurance deductibles tend to be more expensive than hurricane insurance. Also, hurricane coverage includes flood insurance, whereas wind insurance doesn't. 
Ready to get your Florida home covered with wind insurance?
Florida storms are inevitable, and wind damage can occur at any point in time. Stay aware, and make sure your home and property are well-protected against high winds. There are agents ready to assist you with all questions regarding windstorm coverage. Call us today or complete our online form, and we'll start working on quotes immediately.
---
Related content:
---