UPDATED: JUNE 14, 2023 | 3 MIN READ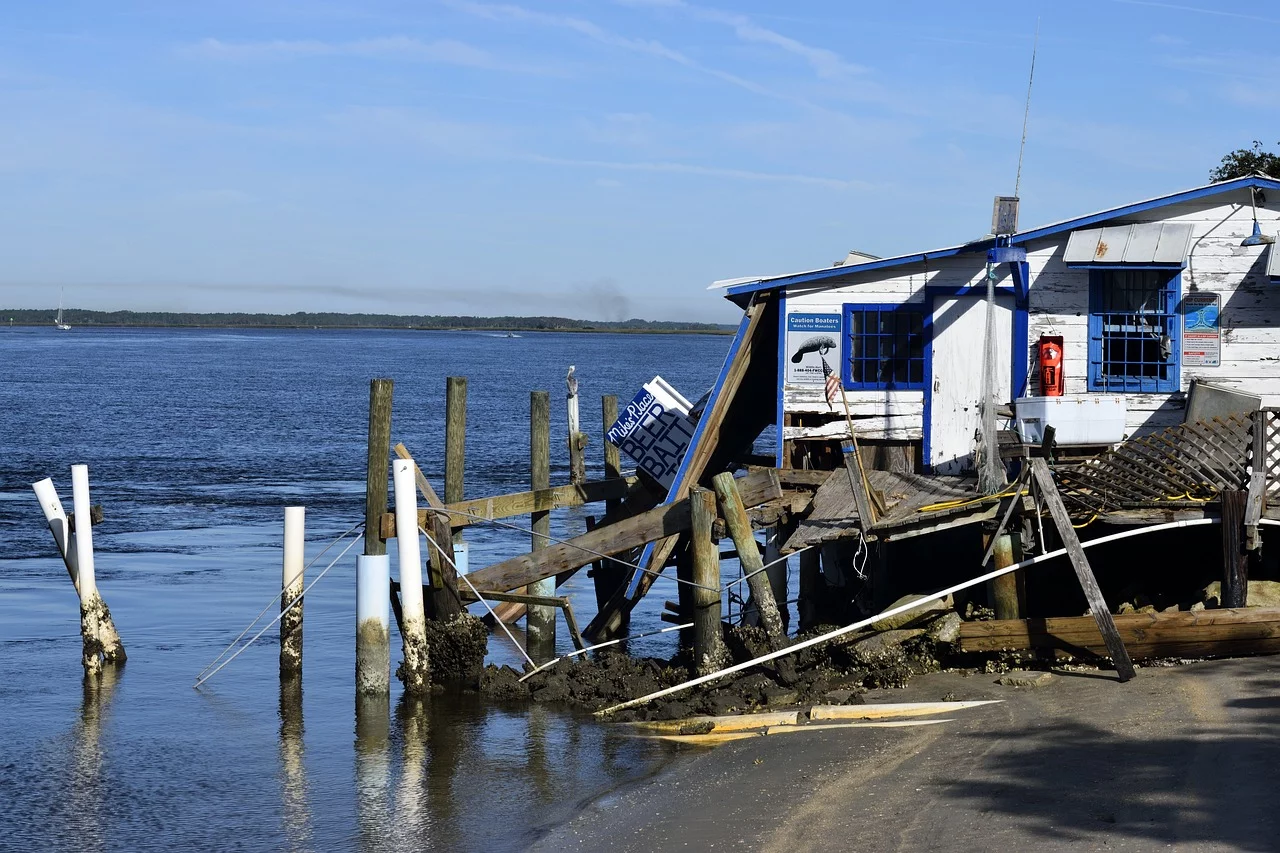 Wind damage is a covered peril under standard homeowner insurance policies. Home insurance companies define wind damage as damage caused by hurricanes, tornados, thunderstorms, and winter storms. Below we'll review homeowners insurance for wind damage.
According to the Insurance Information Institute, one in thirty-five insured homes has a yearly property damage claim due to wind or hail. The average loss amount claimed per home is $11,695.00.
Currently, in 19 states, separate policy windstorm deductibles are required. These are primarily coastal states and states where tornados are a common occurrence. Homes not located near the coast or tornado-prone areas typically have wind coverage included in the basic homeowner insurance policy.
Windstorm Deductibles
Windstorm deductibles usually have two categories depending on the type of wind damage. Wind damage to homes would be either hurricane or Named storm and all other wind or hail damage.
Depending on the type of wind damage that you have, you could pay a different deductible out of pocket. Windstorm deductibles amounts would be a percentage of the dwelling coverage amount.
Hurricane or Named Storm
A hurricane is a tropical cyclone that has maximum sustained surface winds of 74 mph or greater, according to the National Weather Service. Tropical storms get named when they have a circular rotating pattern and their winds reach 39 miles per hour but less than 74 miles per hour.
Hurricanes are technically named storms but with more forceful, strong winds. Hurricane insurance coverage usually has a separate and higher deductible on homeowners insurance policies closer to the country's coastal areas. Depending on your coverage limits, these deductibles can range from 1% to 10% of the home's insured value.
All Other Wind Damage
Your home insurance policy will cover damage from weather events such as thunderstorms, hailstorms, tornados, and winter storms under "All other wind/hail coverage."
What is Covered Under Windstorm Insurance?
Windstorm damage is a covered peril on your homeowners insurance policy that covers your dwelling (structure of your home) and personal property coverage (belongings). This coverage includes roof damage, water damage from driving rains, damage from wind-driven debris, falling trees, and more.
Roof Damage
Signs that you may have wind-related damage to your roof are shingles that are loose, missing, granule loss, curling, or peeling. Damage to facia boards and soffits. Water leaks into the home.
Check your roof after severe weather events, including high winds, for signs that you need roof repairs.
Water Damage
Strong winds can force rain under shingles on your roof. The damage is not always visible at first glance, so if water leaks into your home, it's best to have a roofing company check the roof.
Wind Damage to Fence, Outbuildings, and Siding
Strong winds can topple trees, fences, sheds, rip off garage doors, and more. The damage caused by items picked up by strong winds and thrown into your home is also covered on your insurance policy. Coverage could include patio furniture breaking a window or door as it flies in the air.
Filing a Wind Damage Insurance Claim
When filing a claim for wind damage on your property insurance, ensure that your repair cost will exceed your windstorm/hailstorm deductible. You will need to document the damage with pictures or take a video, notate the date and time of the severe weather, and complete temporary repairs to prevent further damage from occurring.
Call your insurance agent to begin the claim process. A claims adjuster will be assigned to come to your home to estimate the damage.
Minimizing the Risk of Wind Damage
To minimize the risk of damage from the wind, you should remove any dead or fallen trees. Keep trees trimmed away from your home and anchor sheds and other outbuildings to foundations. You can also anchor lawn furniture and grills to keep them from flying in high winds. Always keep your property clear of debris that can become airborne in a windstorm. If you live in coastal areas, you could also invest in storm shutters.
FAQs
What are two things not covered in homeowners insurance?
War and flood aren't covered perils under a standard homeowners insurance policy.
Will insurance cover roof damage from wind?
Yes, homeowners insurance will cover roof damage from wind. However, check your policy to see whether you have replacement cost or cash value coverage. Suppose your roof has a warranty for 30 years but is 20 years old when you have wind damage. This could significantly affect the amount a home insurance company will pay to repair your roof.
What is the most common damage to your home that insurance does not cover?
The most common damages to your home that your insurance will not cover are war, floods, wear and tear or negligence, and high-risk items such as a trampoline.
What is wind damage insurance?
Wind damage insurance is homeowners insurance that covers damage from thunderstorms, tornados, hurricanes, winter storms, and wind-driven rain.
What is the most common cause of homeowners insurance claims?
The wind is the most common cause of homeowners insurance claims.
What does it mean when your insurance is full coverage?
According to the Insurance Information Institute, full coverage home insurance means that the policy covers both damages to property and liability or legal responsibility for any injuries. Property damage that policyholders or their families cause to other people. Coverage includes damage caused by household pets and most damage caused by most disasters. A couple of exceptions include war and flood.
What is a deductible?
A deductible on your home insurance policy is the amount you must pay before the insurance company contributes funds to repair any damage to your home.
What is the most expensive type of homeowners insurance?
The most expensive type of homeowners insurance is hurricane and windstorm coverage.
What is the average cost of a new roof?
The average cost of a new roof is between $8,500 to $14,000. The exact price of a new roof depends on which material you choose, the labor cost, and where your home's location.
What type of coverage is needed to protect your home against storm damage?
A standard homeowner insurance policy protects your home against storm damage. Live in states requiring separate wind coverage. You can quickly get an online quote to compare prices and have questions about home insurance coverage in your area.
Getting Help With the Best Coverage for Wind Damage
Standard homeowners insurance policies cover wind damage. The type of wind damage will depend on how much you need to pay out of pocket with your deductible amounts.
Windstorm and hailstorm damage usually has a different deductible than other covered perils on your policy. For rates of the top insurance carriers in your area, simply fill out our online rate form.
---
Related content:
---