UPDATED: JULY 06, 2023 | 1 MIN READ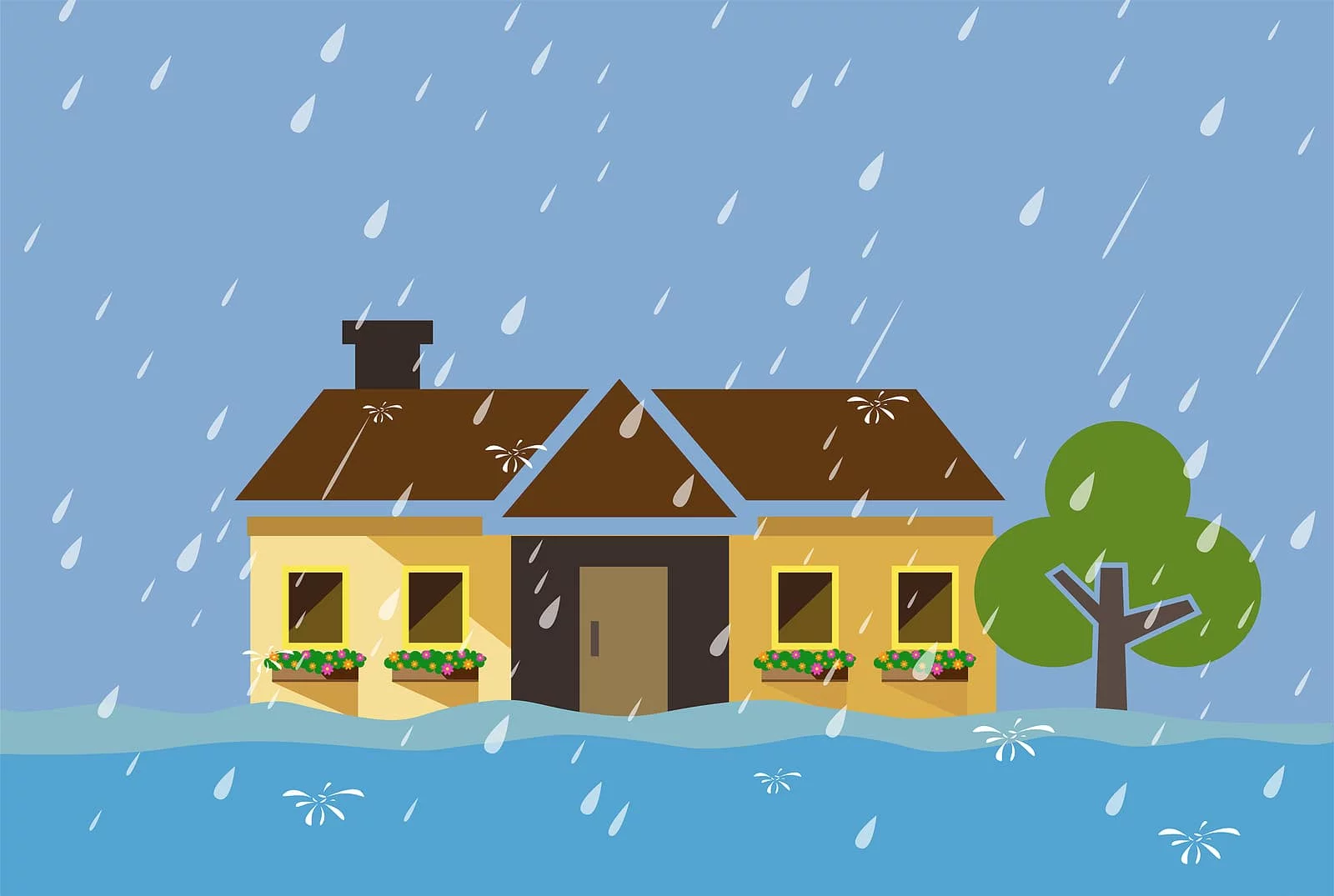 We all know the importance of insurance. It's not just a matter of financial protection, but it's also a matter of peace of mind. But what do you do when unsure of what insurance coverage to get? This article will give you an overview of home, flood, and hurricane insurance so that you can make an informed decision about your coverage.
Home Insurance
Homeowners insurance is a type of property insurance that covers the home and its contents from damage or theft. It typically provides dwelling coverage, protects your personal belongings, and provides additional living expenses coverage. ALE coverage protects you if your home becomes uninhabitable due to a covered peril.
Dwelling Coverage
If disaster strikes, you'll want to ensure your coverage is enough to rebuild your home. Consider purchasing additional insurance if your dwelling coverage covers less than the total rebuild value.
Personal Property Coverage
Some personal items won't be covered under this insurance or will only be covered up to a specific limit. You should check your coverage limits and see if you need to add high-value items to your policy.
Flood Insurance
Flood insurance is a type of coverage for damages caused by flooding and is essential because flooding can cause significant damage to homes. Floods can also lead to the contamination of drinking water supplies, leading to health issues like gastrointestinal illness and hepatitis.
Do I Still Need to Purchase Flood Insurance if I Don't Live in a Flood Zone?
You may be wondering if you need to buy flood insurance. Is it still required if you're not near a body of water? Despite what you may think, most counties in the US have experienced flood events in the last 20 years. According to the Federal Emergency Management Agency (FEMA), 99% of all US counties experienced flood events between 1996 and 2019.
Therefore, you should still consider purchasing flood insurance, even if you don't live in a high-risk area.
Is Flood Damage Included in Hurricane Coverage?
Flood damage coverage typically isn't included in hurricane insurance. The NFIP provides coverage for all damage that occurs as a result of flooding. It's typically a requirement for any property to carry this type of insurance to qualify for a mortgage. Most people who buy flood insurance are required by their lenders because they live in a flood plain.
What Does Flood Insurance Cover
Flood insurance protects against:
Inland flooding, such as rivers and streams overflowing due to a storm
Flash floods
Limitations of Flood Coverage
Flood insurance typically doesn't include coverage for ALE (additional living expenses). However, a standard home insurance policy should cover these expenses.
Policyholders should also be aware that there is typically a 30-day waiting period before flood insurance kicks in. This insurance prevents people living in high-risk flood zones from waiting until the last minute to buy it. So, it's best to get it well before making a flood insurance claim.
Hurricane Insurance
Hurricane insurance is not the same as homeowners insurance. It's optional insurance covering losses from hurricanes and other natural disasters.
Limitations of Hurricane Coverage
Some homeowners insurance only covers damage from specific perils. If your home insurance is a "named peril" policy, you may not have coverage if your home suffers wind damage from a hurricane.
Coverage for high-risk areas
In high-risk coastal areas such as Louisiana, Texas, and Florida, you may need to purchase a separate windstorm policy to supplement your home insurance.
If you live in a hurricane-prone area and can't purchase hurricane coverage elsewhere, there are still steps you can take to protect your home and belongings.
Check out the below list of resources to help you get hurricane coverage.
Hurricane Insurance and Deductibles
Homeowners insurance and the deductible are an essential part of the protection plan for your home. A standard deductible is $1,000. However, if a hurricane or windstorm damages your home, you may have to pay more than that before coverage kicks in. It's usually a percentage of the payout and is typically between 1-5%, according to the Insurance Information Institute.
Here are the states where home insurance carriers can apply a separate hurricane deductible to your policy:
FAQs
Does home insurance cover hurricane flooding?
Standard homeowners insurance doesn't include flood damage. You will likely need a separate flood insurance policy to protect your home against outside flooding during a hurricane. Some insurance providers offer a 'flood endorsement' to add to your policy to cover flood damage.
How much should a hurricane deductible be?
Hurricane deductibles are calculated as a percentage of the home's insured value. Typically a hurricane deductible would be between 1% and 5%. The amount can vary depending on where a person lives, and policies in areas vulnerable to hurricanes could have an even higher deductible.
What is the average cost of hurricane insurance in Florida?
Hurricane insurance, also known as windstorm insurance, can cover any restrictions relating to hurricanes in your standard homeowners insurance policy. The typical cost of windstorm insurance in Florida is around $2,500. However, this amount can vary depending on the level of risk for your area, the level of coverage you choose, and the deductible amount.
Is hurricane insurance the same as flood insurance?
Hurricane insurance and flood insurance aren't the same. A homeowners insurance policy can sometimes cover hurricane damage, although it's recommended to supplement that coverage with windstorm insurance in hurricane-prone areas. Flood damage as a result of a hurricane is generally excluded from home insurance policies. A separate flood insurance policy, such as the one provided by the National Flood Insurance Program (NFIP), would be needed to ensure complete coverage.
How can you prepare your home for hurricane season?
You can take steps to prepare for hurricane season to prevent any flood or wind damage in your home. Firstly, ensure that any exterior doors are hurricane-proof with a deadbolt lock. You can also install storm shutters on your windows to prevent breakage and if you have a garage door, ensure it's approved for wind pressure and impact protection.
What are the benefits of having hurricane insurance?
If you live in a state with a high hurricane risk, your home insurance company may exclude hurricane damage from your policy. Complementary insurance for windstorms and flooding will give you completed hurricane insurance coverage. Without this coverage, you could be left to foot some bills to repair or replace your personal property damaged by a hurricane.
What is a wind mitigation inspection?
A wind mitigation inspection is a thorough assessment of a building's features and construction methods to determine its resilience against high winds and storms. It is typically conducted by a qualified inspector to evaluate various elements such as the roof covering, roof shape, roof-to-wall connections, and the presence of protective features like hurricane shutters. This inspection aims to identify any wind-resistant features that may qualify the building for insurance discounts or lower premiums.
Getting Flood or Hurricane Insurance
Flood and hurricane insurance are essential parts of home insurance policies. They cover damage caused by natural disasters that your standard homeowners insurance policy won't cover.
Fill out our online rate form to view rates from the top companies or speak with a licensed home insurance professional.