UPDATED: FEBRUARY 15, 2023 | 2 MIN READ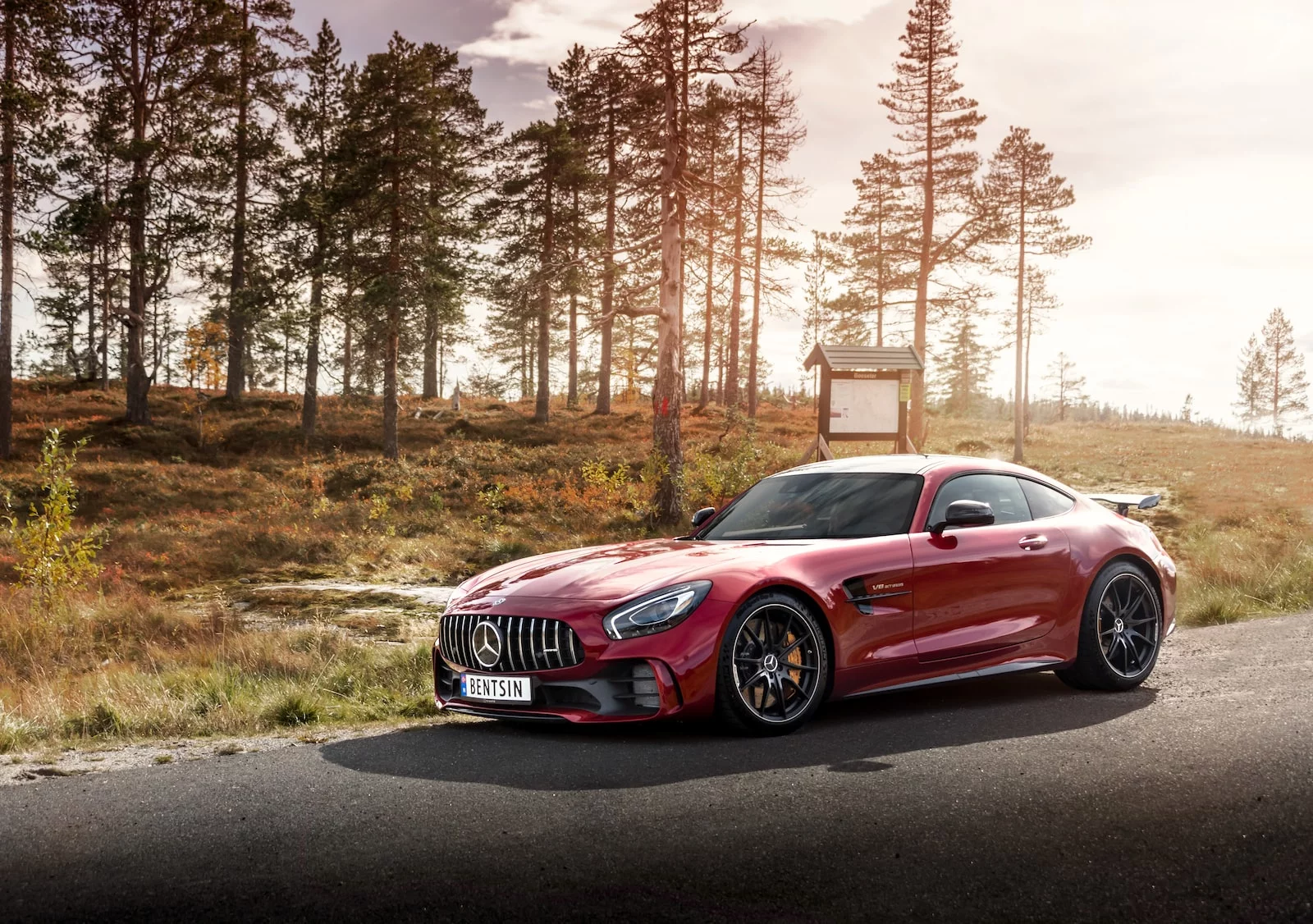 Drivers in Florida have fewer minimum insurance requirements than in other states. Still, they also pay some of the nation's highest car insurance rates. If you're a new driver in the Sunshine State, here's what you need to know about Florida's car insurance laws, what they require, and how to save on your car insurance policy.
Florida car insurance minimum requirements
Florida's car insurance laws differ slightly from other states as they don't need bodily injury liability (BIL) or uninsured motorist/underinsured motorist coverage. The Sunshine State's minimum auto insurance coverage requirements are
In a car accident with injuries, PIP insurance covers 80% of "necessary and reasonable medical expenses" up to $10,000. The payment occurs regardless of who caused the car accident.
Liability coverage in Florida
Florida car insurance law mandates all insurance policies to include liability coverage of at least $10,000. Liability coverage helps pay for any damage or injury you cause another driver in a crash. The liability coverage covers only the other driver, not your vehicle, medical bills, or car repair. Florida drivers don't need bodily injury liability insurance like in other states; PIP covers your medical bills and expenses after a crash.
State-mandated auto insurance limits you should know
Every state features a minimum coverage amount for all drivers. The state of Florida requires minimum coverage of $10,000 in PIP and $10,000 in PDL. Drivers may purchase coverage for a higher amount, but this is the minimum for compliance under Florida car insurance laws.
Are Florida's minimum requirements providing enough coverage?
Florida's minimum car insurance requirements don't meet the needs of many car rental agencies or leases, nor will they meet the needs of a severe car accident. The payout limit for property damage liability is $10,000, which isn't sufficient for repairs on new vehicles or expensive cars like a Tesla.
If your accident injures the other driver, your PIP coverage pays for 80% of their medical bills, up to $10,000. Bodily injury liability coverage offers better protection against lawsuits and costly bills, especially if you cause death, permanent or semi-permanent injury, scarring, or disfigurement to the other party. Florida car insurance law allows for a lawsuit in these scenarios, which may cost you thousands.
Penalties for driving without proof of insurance in Florida
Driving without insurance in Florida can result in several penalties, including losing driving privileges, driver's license reinstatement fees, and suspension of your vehicle's registration for up to three years.
| | | |
| --- | --- | --- |
| Offense | Reinstatement Fee | Additional penalties |
| 1st | $150 | License and registration suspension up to three years |
| 2nd | $250 | License and registration suspension up to three years |
| Additional offenses | $500 | License and registration suspension up to three years |
Florida optional car insurance coverage
Under Florida law, Sunshine State drivers only need to meet the state's minimum car insurance requirements unless otherwise stated by their lender. Add-on insurance expands your coverage and improves your liability. Optional coverage includes:
Bodily injury liability: If you cause an accident resulting in injury, bodily injury liability pays for the other driver's medical expenses
Collision insurance: Coverage for repair after your vehicle collides with another vehicle or object
Comprehensive: Protection from non-collision events such as theft, glass damage, weather, and anything else that damages your vehicle
Medical payments: Assistance for medical expenses for injuries after a crash
Roadside Assistance: Coverage for dead batteries, flat tires, and tow assistance.
Uninsured/underinsured motorist: Uninsured/underinsured coverage covers injuries and damage from a crash with an uninsured/underinsured driver
CARCO inspections in Florida
The state of Florida requires an independent car inspection with CARCO for every licensed driver, which helps reduce insurance fraud. A certified CARCO mechanic or shop examines your vehicle for a report of vital information, including the following:
Vehicle year, make, and model
Options and accessories
Vehicle Identification Number (VIN)
Odometer reading
Vehicle condition
After the inspection, the driver receives a copy of the completed report and signs off in agreement. While other states require a photo of the vehicle and its condition, Florida's CARCO inspectors don't include photographs in their reports.
Do I have to pay for a CARCO inspection?
No. Carco inspections are free.
What paperwork is required?
You should bring your insurance information, including your carrier name, policy number, and registration.
Where do I go for a CARCO inspection?
CARCO inspection is available at various auto stores, gas stations, and body shops within your state. You can ask your insurance company for a list or browse for nearby options at the CARCO inspection site lookup.
Why it's important to follow Florida car insurance laws and requirements
Florida's car insurance laws help protect you and other drivers on the road. Failure to follow state requirements can result in costly repairs and medical bills, especially if you cause an accident. You may also pay higher car insurance rates if you let your car insurance lapse.
How much does the minimum car insurance cost in Florida?
The average price for minimum car insurance in Florida is $997, more than 50% higher than the national average. Florida's known for hurricanes and other severe weather, which pose a risk to vehicles, plus over 20% of the state's drivers lack car insurance.
Cheapest minimum liability car insurance in Florida
USAA offers the most affordable minimum liability insurance in Florida; however, it limits membership to only past and current military and their family members. After USAA, GEICO is the second cheapest car insurance in Florida. Your premium varies by location, carrier, deductible, vehicle, driver age, and gender.
Minimum car insurance requirement in Florida when leasing a car
Florida's minimum car insurance requirements don't meet the requirements of many lease companies. If leasing a vehicle, you will likely need full coverage car insurance. A lease typically requires a car insurance policy with the minimum coverage amounts of:
$100,000 for bodily injury liability per person
$300,000 for bodily injury per accident
$100,000 for property damage per accident
FAQs
How much insurance coverage do I need in Florida?
Florida car insurance law only requires a minimum of $10,000 in personal injury protection (PIP) and $10,000 in property damage liability (PDL).
Does Florida car insurance law require uninsured/underinsured motorist coverage?
No. However, since 20% of Florida's drivers are uninsured, an auto insurance policy with uninsured/underinsured motorist coverage offers better protection in case of an accident.
How much is the reinstatement fee if I drive without insurance in Florida?
Florida's first offense for driving without insurance is $150 for license reinstatement. You may have a temporary license and registration suspension for up to three years. Subsequent offenses result in fines of up $500.
Do I need bodily injury liability coverage in Florida?
No. Florida auto insurance laws only require PIP coverage. Other states require bodily injury liability, but the Sunshine State mandates PIP. Florida drivers may purchase bodily injury liability coverage, primarily since PIP only covers up to $10,000 of the injured party's medical bills.
Get Coverage That Meets Florida's Car Insurance Requirements
Florida car insurance law requires low coverage amounts compared to other states yet has some of the highest car insurance rates. Compare insurance quotes from multiple carriers to find the right coverage amount, save money, and get excellent auto insurance. We can help you get started and provide free online car insurance quotes now. 
Related Posts