UPDATED: AUGUST 07, 2023 | 2 MIN READ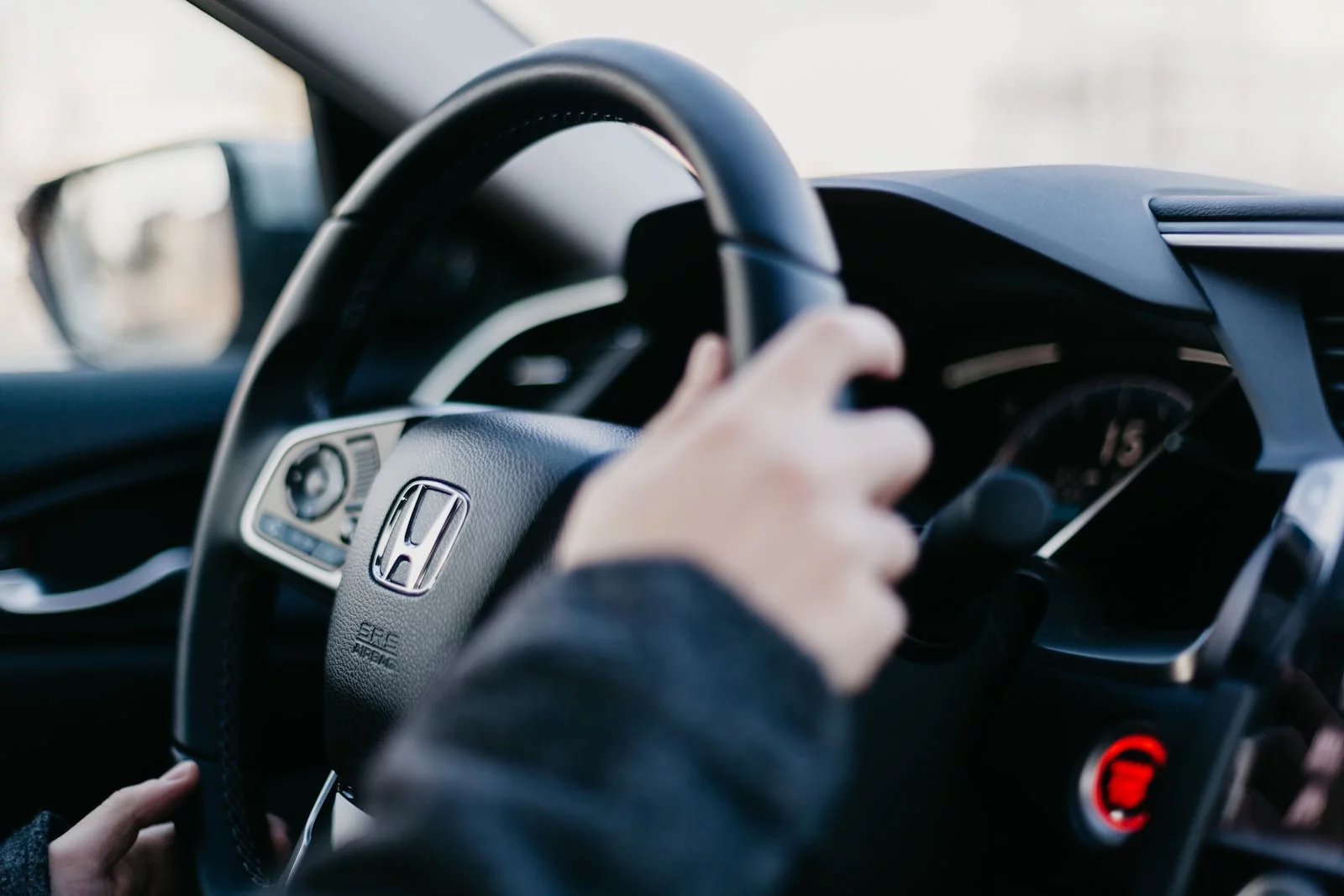 Pennsylvania car insurance laws change more often than people think. Motorists need to stay informed because what's legal today may change unexpectedly. And those unexpected changes could send auto insurance premiums shooting sky high.
Pennsylvania Car Insurance Minimum Requirements
Driving legally in Pennsylvania requires three types of car insurance coverage. Those coverages include bodily injury liability, property damage liability, and personal injury protection (PIP). Pennsylvania motorists need all three on their insurance policy for their coverage to be valid.
Liability coverage in Pennsylvania
Here's the car insurance industry's logic behind liability insurance: if everyone buys it, then nobody gets left with unmanageable bills after an accident. That's also why states mandate this coverage, sometimes referring to it as "proof of financial responsibility." It proves that the driver will be financially responsible if they cause an accident that hurts someone else. It's divided into bodily damage liability (which pays the injured driver's medical bills) and property damage liability (which pays to repair or replace damaged property). Bodily injury is divided into what your insurance company will pay per person and accident.
State-mandated auto insurance limits you should know
Pennsylvania motorists must purchase a certain amount of each coverage type to meet the mandatory minimums on their car insurance policy. Those minimum limits are:
$15,000 – bodily injury liability per person. The at-fault driver's insurance company will pay up to this amount of the injured party's medical bills.
$30,000 – bodily injury liability per accident. The driver's insurance provider will pay no more than this per accident (if more than one person gets injured).
$5,000 – property damage liability. The liability insurance provider will cover this much in property damage costs on behalf of the at-fault driver.
$5,000 – PIP is a type of medical benefits coverage that pays for the policyholder's medical bills immediately (while the insurance companies take time to sort out who owes what).
Are Pennsylvania's minimum requirements providing enough coverage?
It's hard to argue that Pennsylvania's minimum coverage requirements (15/30/5) are sufficient. The coverage types and amounts are some of the least comprehensive in the country. This may save money on monthly premiums, but being underinsured could cost the driver a lot more after a major car accident.
Property damage liability and PIP limits are so low that they can barely cover the costs of a totaled dirtbike or a broken arm. And if the at-fault driver causes serious bodily harm, those bodily injury liability limits can dry up quickly. Luckily, serious accidents are so rare that most drivers will never have to ponder these problems.
Penalties for driving without proof of insurance in Pennsylvania
Some drivers question the need for auto insurance because of how rare accidents are. But opting out and driving illegally to save money is not a smart move. Even if a motorist is lucky enough to avoid an accident, getting caught without car insurance in Pennsylvania comes with the following:
$300 minimum fine
The driver will have their vehicle registration and driver's license suspended for three months.
Separate restoration fees for the vehicle registration, driver's license, and commercial driver's license
No one can legally drive a vehicle with a suspended registration
Pennsylvania's optional car insurance coverage
There's way more to car insurance than just the mandatory state minimums. They may work just fine for careful drivers in old clunkers, but newer and pricier vehicles might require some of the extras listed below.
A brand-new vehicle (leased or financed) can benefit from the following:
Gap coverage, which protects the car owner from still owing money for a totaled vehicle even after their auto insurance pays out the actual cash value claim
Comprehensive and collision, which pays claims for repairs or replacement after non-accident collisions, certain weather damage, vandalism, or theft
Other optional coverages are designed to help drivers quickly after an emergency:
Roadside assistance prevents the driver from being stranded after minor car problems such as an empty tank or a flat tire
Income loss benefit coverage will cover 80% of all lost wages from the policyholder being too injured to work
Uninsured motorist coverage for medical bills that need to be paid right away, but the at-fault driver doesn't carry liability coverage and can't pay themselves
Why it's important to follow Pennsylvania car insurance laws and requirements
Pennsylvania auto insurance laws and requirements should be followed for one very simple reason. No matter how expensive a driver's insurance premiums are, it's not worth the risk of getting caught without it.
A suspended license means that most Pennsylvania drivers can't get to work and earn income. Causing an accident while uninsured gives the injured party free rein to sue for damages. Those two scenarios alone can cause so much financial devastation that the monthly auto insurance premiums are worth the peace of mind.
How much does the minimum car insurance cost in Pennsylvania?
Most motorists aren't sure how their monthly premium is calculated. It includes financial factors like credit score and risk factors like age and driving history. Insurance companies charge more for higher-risk drivers to protect against bankruptcy.
Allstate is on the pricy end, and Travelers' rates are pretty. But the average Pennsylvania driver might want to look at GEICO for the absolute lowest rate. USAA is cheaper still at $31 per month, but that's only available to military members and their families.
Cheapest minimum liability car insurance in Pennsylvania
Minimum car insurance requirement in Pennsylvania when leasing a car
Purchasing car insurance for a leased vehicle will almost always require a full coverage auto policy. Drivers will also need to purchase much higher liability insurance limits. The typical recommended split is 100/300/50.
FAQs
Below are some of the most common questions Pennsylvania drivers have about basic state auto insurance requirements:
Are collision and comprehensive insurance required in PA?
Collision and comprehensive coverage are not part of the state's car insurance laws and requirements. But private businesses may make them necessary for a vehicle lease or a car loan.
What is the minimum liability coverage in PA?
Pennsylvania liability insurance is a 15/30/5 split between bodily injury per person, per accident, and property damage liability. But drivers who have assets to protect should consider purchasing higher coverage limits.
What are PA car insurance requirements?
In addition to the liability requirements listed above, Pennsylvania drivers must carry $5,000 of personal injury protection (PIP). It's the fastest way to pay for medical expenses while the courts and the insurance companies argue about who's at fault.
Does Pennsylvania require personal injury protection (PIP)?
Yes, personal injury protection is required, but it goes by another name in Pennsylvania. It's known as first-party benefits coverage (FPB).
Does Pennsylvania auto insurance follow the car or the driver?
Pennsylvania drivers don't have to worry about letting someone they trust borrow their vehicle. Even if someone else has an accident in the insured vehicle, their insurance policy covers the damages.
Do Pennsylvania drivers have to apply for SR-22 insurance instead of minimum liability coverage after a DUI?
Drivers do not have to apply for DUI auto insurance in Pennsylvania if convicted of the crime. But they will face severe penalties and fees.
Get Coverage That Meets Pennsylvania's Car Insurance Requirments
Pennsylvania car insurance laws are designed to keep drivers financially safe if the road gets dangerous. But wasting money on overpriced car insurance doesn't do anyone any good. Pennsylvania drivers must stop wasting money and search for good auto insurance deals the smart way. We've got all the tools they need to get started.
---
Related Content
---