UPDATED: SEPTEMBER 11, 2023 | 3 MIN READ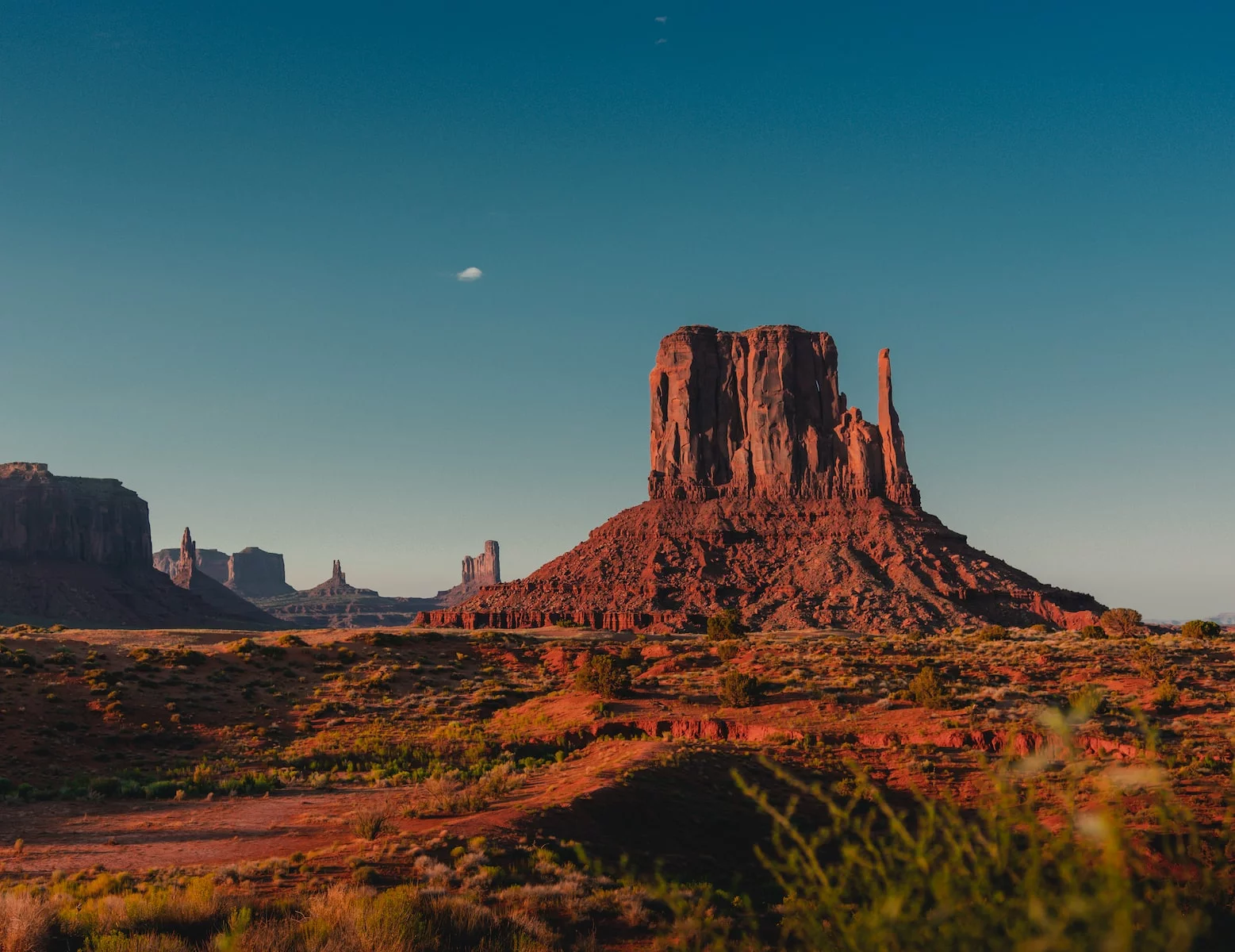 Utah, the Beehive State, has over 2 million drivers on its roads, but its residents pay relatively lower car insurance rates than the national average. Here we break down everything you need to know about Utah car insurance requirements, rates, and features.
Best Utah Car Insurance Companies
As a Utah car owner, we know you want quality protection when out on the road. We know the Utah car insurance industry well and sort through the state's best insurers to help you find the best match.
Cheapest Utah Car Insurance Company
Geico is the best choice if you want affordable Utah car insurance rates. The insurer offers the cheapest insurance rates in the state for minimum coverage, at $33 monthly, or an annual $393. Geico full coverage is also affordable at $677 a year or $56 a month.
You may be eligible for cheaper insurance from Farm Bureau if you work in agriculture. Farm Bureau offers minimum liability car insurance for $48 a month or $574 a year on average. Your quoted premium rate varies based on age, gender, car, driving record, and other factors.
Company With the Best Customer Service
Once you know how much you'd like to spend on car insurance in Utah, you should choose a reliable company. State Farm is an ideal match for your needs. With an 857 out of 1000 score on the JD Power survey, State Farm provides its customers with reliable customer service.
Company With the Best Premium-Reducing Programs
Geico is well-known for its discounts on car insurance. Utah residents can save up to 15% or more on their policy thanks to over 20 discounts Geico offers. You may save with a five-year good driving discount, a good student discount, or if you pay in full.
Company With the Best Discounts
A home and auto insurance bundle offers valuable savings for Utah drivers. If you're a State Farm customer, you may save up to $1,700 a year when you bundle policies. State Farm offers bundled savings for more than just homeowners insurance; you can also save if you bundle your Utah car insurance with a renter's policy or life insurance.
Local and Regional Car Insurance Carriers In Utah
Kemper Insurance
Kemper is a leading insurance company with offices throughout the country, including Utah. Their car insurance products cover a variety of auto insurance coverages, plus you can lock in your rate for a year.
Comprehensive and roadside assistance is available from Kemper Insurance, even for drivers who may have poor driving records. Kemper Insurance also provides SR-22 coverage to help you legally get back on the road.
Save on your policy with the paid-in-full discount, multi-car discount, and defensive driving course discount. Full-time students may save on their car insurance with a 3.0 GPA or higher.
Bear River Mutual
Bear River Mutual is Utah's oldest insurance company for auto insurance and offers coverage for all of Utah, including Provo, Salt Lake City, and Orem.
Utah drivers trust Bear River Mutual's century-long experience for standard and additional auto coverages. Collison, comprehensive, GAP Insurance and roadside assistance are available.
Auto-Owners Insurance
Locally customized insurance products are the hallmark of Auto-Owners Insurance. The company began with auto insurance over 50 years ago and today still writes coverage that fits any Utah driver's needs.
Their wide selection of coverages includes collision, comprehensive, bodily injury liability, property damage liability, uninsured motorist/underinsured motorist, and medical payments.
The Personal Automobile Plus Package offers ten additional coverages that may arise. The insurance agency provides ways to save with a multi-policy discount, paperless billing discount, and safety feature discounts.
Utah Insurance Demographics
Utah has the lowest median age in the country, thanks to its high birth rates.
This large population of drivers 18-35 and other demographic factors affect Utah car insurance rates.
Crime Rates: Utah is safe but has a slightly higher car theft rate at 323 compared to the national average of 284.
Average Household Income: The average household income in Utah is $83,060.
Median Age Range: Utah's median age is 31, and 15% of the state population is 25-34, while the largest age group is kids under age 10.
Education: A rate higher than the national average, 23% of Utah residents have a Bachelor's degree.
Common Risk Factors In Utah
The state often sees cold and icy weather with plenty of snow. In addition to its cold and freezing winters, Utah is at risk for tornadoes, floods, and fires. Risks for Utah's drivers go beyond weather. Utah's roads see a higher rate of crashes, with 1,641 serious injuries and 320 fatalities in 2021. Weather damage, rising crash deaths, and increased injuries cause higher payouts for Utah car insurance companies.
Auto Insurance Laws In Utah
Each state issues specific laws for car insurance. Drivers in Utah must carry liability insurance and always have proof of insurance. From Salt Lake City to Bryce Canyon, Utah's drivers are subject to a penalty if they drive without insurance.
What are the minimum car insurance requirements in Utah?
Utah car insurance laws require a minimum of $25,000 per person and $65,000 per accident for bodily injury. Drivers must also purchase property damage liability at $15,000 per accident and personal injury protection at $3,000 per accident. Utah drivers can reject the "loss of income" in personal injury protection if they do so in writing.
Am I required to carry uninsured motorist coverage in Utah?
No. If you carry Uninsured Motorist coverage, the minimum is $25,000 per person and $65,000 per accident. However, you can reject or have a lower limit for Bodily Injury in writing.
Utah SR-22 policies
If you're a high-risk driver with a violation such as a DUI, you need an SR-22 form. A licensed Utah car insurance company must file an SR-22. Your SR-22 states you have the minimum car insurance Utah requires. Utah requires an SR-22 on file for at least three years.
Is Utah a no-fault state?
Yes. Utah is a no-fault state. If in an accident, you use your car insurance company for the first $3,000 of your medical bills. If you suffer serious injuries, disfigurement, or a disability, you might meet the threshold of Utah's requirements for a third-party claim or lawsuits against the other driver. Situations vary.
What happens if my vehicle isn't properly insured in Utah?
Utah may charge you with a misdemeanor and suspend your license if you drive without insurance. A misdemeanor charge and a reinstatement fee may cost $400 to $1,000. Utah may require an SR-22 for several years if it's your second offense.
Does Utah accept digital insurance cards?
Yes. You may show a digital insurance card if asked for proof of Utah car insurance.
How Much Does Car Insurance In Utah Cost?
Car insurance costs for Utah residents vary by driver age, gender, location, vehicle, and the insurance company. Some of Utah's most expensive areas for insurance are tourist destinations like Moab and Salt Lake City. Salt Lake is also the fourth worst city in the country for car theft.
Average Cost of Car Insurance By City
Utah's largest cities have car insurance rates ranging from $1,350 to $1,505 annually. These areas have frequent visitors and some of the state's busiest roads. Salt Lake City has 37% of the state's residents, so rates for Salt Lake City and its suburb West Valley City naturally trend higher.
| City | Average Utah Car Insurance Cost | Difference From Utah Average |
| --- | --- | --- |
| Salt Lake City | $1,445 | 11% |
| West Valley City | $1,505 | 16% |
| Provo | $1,375 | 6% |
| West Jordan | $1,440 | 11% |
| Ogden | $1,325 | 2% |
Average Cost of Car Insurance By Company
Car insurance rates aren't universal and, instead, vary by insurer. Geico offers the lowest average full-coverage premium for Utah residents, while Allstate is the highest. Rates may change based on discounts, location, and other criteria.
Average Cost of Car Insurance By Age
The state's younger drivers pay higher premiums for car insurance in Utah. Inexperienced behind the wheel, motorists under age 20 are at higher risk of crashes. Once they turn 20, their rates steadily decrease until they reach age 70.
| Age | Average Full-Coverage Premium (Annually) |
| --- | --- |
| Age 16 | $2,465 |
| Age 18 | $4,535 |
| Age 20 | $3,230 |
| Age 25 | $1,655 |
| Age 30 | $1,460 |
| Age 40 | $1,390 |
| Age 50 | $1,265 |
| Age 60 | $1,230 |
| Age 70 | $1,385 |
Average Cost of Car Insurance By Gender
Utah car insurance rates vary by gender, but not much. Female drivers pay slightly more than male drivers.
| Gender | Average Full-Coverage Premium (Annually) |
| --- | --- |
| Male | $1,095 |
| Female | $1,145 |
Average Cost of Car Insurance By Credit Score
Credit-based insurance scores help determine the costs of your average car insurance premium. Utah car insurance customers with credit scores ranked good to great pay up to $1,000 less than drivers with poor credit.
| Credit Score | Average Premium (Annually) |
| --- | --- |
| Poor | $2,260 |
| Fair | $1,805 |
| Good | $1,425 |
| Very Good | $1,155 |
| Great | $920 |
Average Cost of Car Insurance By Driving Record
Your driving record informs your car insurance rates. If you get a ticket or commit a driving violation, your rates may increase by over 30%. You may pay up to $2,600 for car insurance in Utah with a DUI.
| Driving Incident | Average Full-Coverage Premium (Annually) | % Increase In Average Full-Coverage Premium |
| --- | --- | --- |
| Speeding Ticket | $1,610 | 37% |
| Accident | $1,955 | 66% |
| DUI | $2,505 | 112% |
What Optional Utah Auto Insurance Coverages Should You Consider?
After you meet Utah's car insurance minimum requirements, expand your policy with these optional coverages:
Collision:  The Utah Department of Health says a car crash happens in Utah every eight minutes. This coverage pays for damage if your vehicle overturns or collides with another car.  
Comprehensive: Comprehensive covers Utah drivers' damage or loss from fire, theft, contact with animals, hail, or vandalism, which is vital as Utah sees rising disaster risk.
What Auto Insurance Discounts To Look For In Utah
You might be eligible for savings of up to 1% to 25% with Utah car insurance discounts. Typical savings include consumer loyalty, car safety features, driver education, and other factors. You may save on your car insurance with telematics that tracks your driving habits. Discounts vary by company, so research your options well.
Utah Car Insurance FAQs
How much does car insurance cost in Utah per month?
The rates vary by provider. Car insurance costs $332 yearly for the minimum and $1,186 for full coverage.
What car insurance is required in Utah?
Utah requires Bodily Injury Liability of $25,000 per person/$65,000 per accident. Drivers must also have Property Damage Liability of $15,000 per accident and $3,000 in Personal Injury Protection.
How much is car insurance for a 16-year-old male in Utah?
A 16-year-old male driver will likely pay $3,681 per year or $307 monthly for car insurance.
Is it illegal to drive without insurance in Utah?
Yes. Driving without insurance in Utah is a misdemeanor.
How long do you have to insure a car in Utah?
You may have a grace period of 2 to 30 days before you must insure your car in Utah.
How To Purchase Utah Car Insurance
If you're ready to buy Utah car insurance, start by finding a great quote. You can compare and see how much you can save with our online auto insurance quote tool.