What a PITI payment is and how does it differ from traditional mortgage payments? How does adjusting the parts of your PITI payment affect the amount you owe? Can you actually reduce your monthly housing costs without downsizing? These questions and more answered!
What is a PITI Payment?
How can a PITI Payment affect my Mortgage?
Mortgage Escrow Explained
What is a PITI Payment?
If you set up a mortgage escrow account after originally purchasing your home, it is likely that you are making PITI payments which include Principal, Interest, Taxes, and Insurance.
Most Americans who make PITI payments monthly forget that there are other costs included in that monthly number besides just the principal payment towards an outstanding balance.
Factors such as interest, homeowner's insurance and property taxes contribute hundreds of dollars each month to your annual cost of ownership.
While your principal is fixed, changing the costs of your interest rate, property taxes, or home insurance policy can raise or lower your total PITI payment.
Luckily, with each PITI payment, you are building equity towards your home which is definitely a few steps above renting!
Why choose PITI instead of a standard mortgage payment?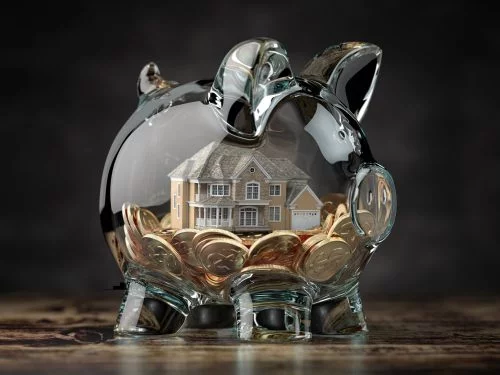 A PITI payment is a conglomerated payment commonly used to simplify mortgage payments. Instead of issuing separate payments for principal, interest, property taxes and homeowners' insurance, purchasing homeowners instead set up a mortgage escrow account where all four bills can be paid in a single transaction.
Making PITI payments does help some homeowners keep their finances straight and help to better ensure they have enough money for annual property taxes. With that being said, it can get hard to determine what your actual principal payment amount is!
Parts of your PITI payment
Your Principal Loan Payment:
Principal is defined as a sum of money borrowed in a loan or put towards an investment. In this case, it represents your payments towards the outstanding balance of your home loan. As your principal amount decreases, so do your interest payments! This means that in the first year of your 30-year home loan you may pay up to $25,000 in interest depending on your mortgage payment, which will decrease to under $1,000 in your last year of payments.
Your Loan Interest Payments:
In the case of a PITI payment, interest is referring to the money each month that an individual is paying in interest to their home lender. Unfortunately, even if your interest rate is 5% or lower, in the first few years of a 30-year mortgage you will be paying more interest than you are in principal.
Property Taxes:
For a PITI payment, annual property taxes are divided by twelve in order to come up with a monthly tax payment that over a year will represent the entire yearly cost. In some states, depending on your down payment and location it may be possible to separate your annual property taxes from the other parts of a PITI payment.
Homeowners Insurance:
Unlike auto insurance, homeowners insurance is typically paid out as a lump sum. The upfront cost can be very high, so, like property taxes, it can be split into 12 monthly escrow payments throughout the year.
Homeowners insurance can be expensive, adding several hundred dollars to your monthly mortgage cost. As a homeowner, when you set up a mortgage escrow account and agree to make PITI payments, your homeowner's insurance will always be included with your mortgage.
How Can a PITI Payment Affect Your Mortgage?
For some American homeowners, a PITI payment is actually synonymous with the term mortgage payment. If after closing fees and real estate agent fees, you put less than 20% down on your home, used an FHA loan, or something similar you probably already have a mortgage escrow account set up. This mortgage escrow account is designed to make PITI payments each month to cover your outstanding principal, interest, taxes, and insurances associated with homeownership. By making adjustments to any one of the four contributing factors that go into a PITI payment you can reduce your monthly cost of ownership. Whether that be refinancing your home to negotiate a reduced interest rate or eliminating some homeowner's insurance extras that were tacked on when you first signed up for your initial policy.
A popular mistake that a lot of first-time homebuyers make when house hunting is looking for a calculated mortgage payment that matches what they are currently able to pay in rent. While sometimes this is a decent place to start, you have to consider the property taxes, homeowner's insurance, and interest payments that come along with taking out a large real-estate loan to purchase a home.
Mortgage Escrow Explained
Without a mortgage escrow account, you will have to pay your principal and interest to your lender, real estate taxes to a local tax office, and homeowners' insurance to your chosen insurance company. A mortgage escrow account allows homeowners to pay all parts of their PITI payments to a single lender instead of issuing payments to insurance companies and tax collectors separately. While not explicitly required, setting up a mortgage escrow account has actually become the more popular option among modern homebuyers.
Below is a quick reference guide in order to determine if an escrow account is required in your situation:
Conventional Home Loans:
Escrow is only required if your down payment is less than 20% of the home's value. If your down payment is over 20% you aren't required to set up an escrow account and make PITI payments and you avoid PMI in most cases!
FHA Loans:
An FHA insured loan is a US Federal Housing Administration mortgage insurance backed loan that is provided by any FHA-approved lender. Escrow accounts are required on all FHA loans.
VA Loans:
Escrow is not required on VA loans but may be required in order to convince a lender you are responsible enough and to convince a home insurance company that your home is safe to insure.
USDA Loans:
A USDA loan is a loan offered by the United States Department of Agriculture to rural property owners. USDA loans are also referred to as USDA Rural Development Guaranteed Housing Loans. All Rural USDA home loans require escrow accounts.
Do the research on whether you will be required to pay Property Mortgage Insurance or set up a Mortgage Escrow Account before you get down to signing the paperwork. It is easy to be overwhelmed as a first-time homebuyer but just as important that you understand everything that is being signed and agreed to.