UPDATED: JUNE 01, 2023 | 1 MIN READ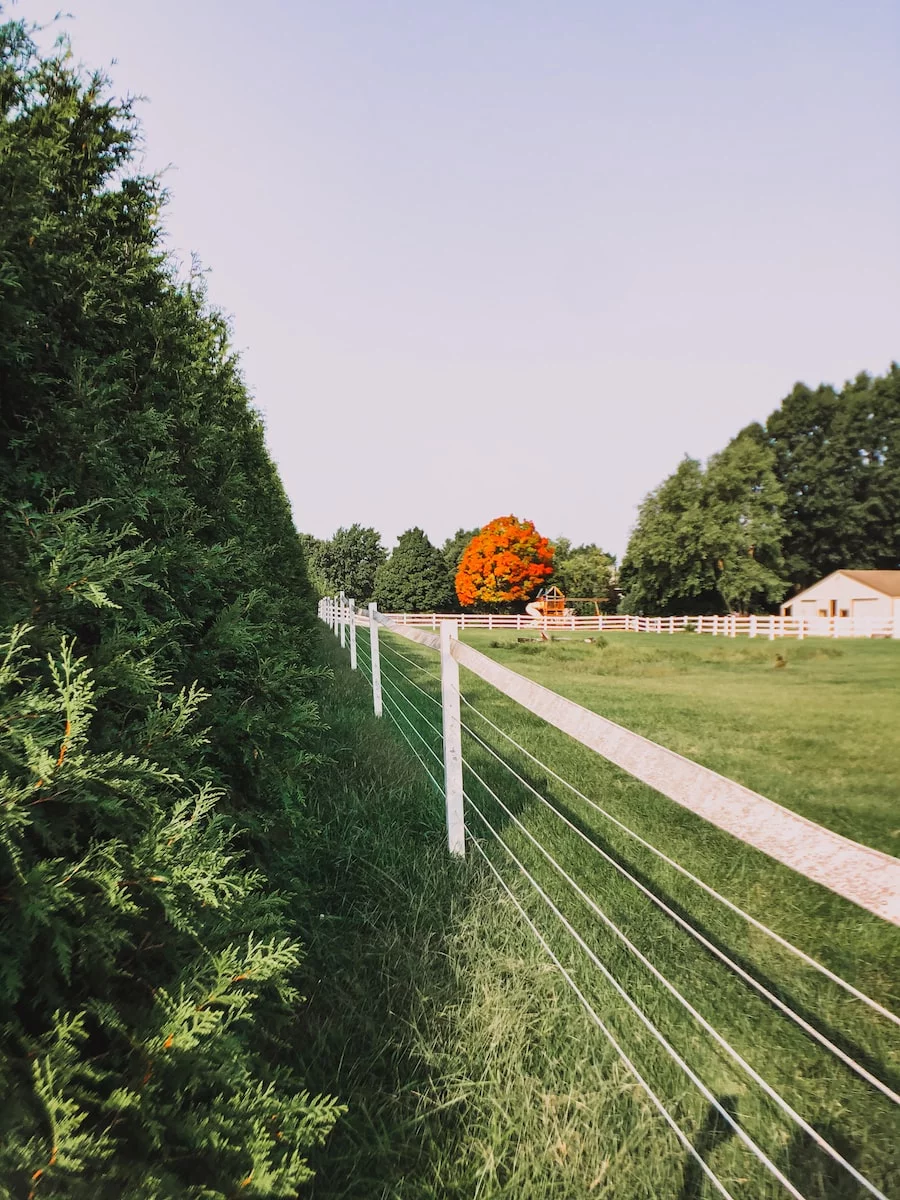 On average, homeowners insurance in Kansas costs $1,784 a year. That is based on a $300,00 dwelling with $300,000 liability coverage and a $1,000 deductible. So before you start calling around for quotes, you should determine the exact coverage you're looking for. Below are some great recommendations for home insurance in Kansas.
Best Kansas Home Insurance Companies
When looking for homeowners and renters insurance in Kansas, you want to research rates and coverage options and check out customer service reviews. It helps you determine what the best company is for you. Below are some of the best home insurance companies in Kansas.
Best Value Kansas Home Insurance Company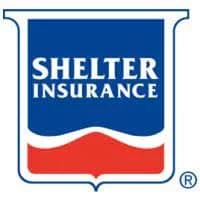 If you're looking for the best overall value in home insurance in Kansas, then Shelter is the best company. It has cheap rates, discounts, and great customer service. The average rate with the company is $1,274 yearly or $106 per month. That's 44% cheaper than the state's average.
Kansas Home Insurance Company With the Best Customer Service

Auto-Owners has the highest customer satisfaction score on our list of insurance companies. Not only do they help you customize your policy, but they have several discounts, which will help you lower your premium.
Kansas Homeowners Insurance Company With the Best Coverage Options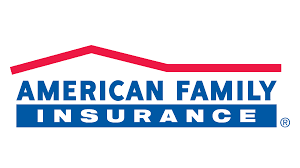 If you want different coverage options, then the American Family insurance company is the one for you. Their premium is slightly higher than the average, but they have extensive coverage options. You get extra add-ons such as siding coverage for your home, credit theft protection, water backup coverage, and equipment breakdown coverage.
Local and Regional Home Insurance Carriers In Kansas
QBE Insurance
QBE Insurance is a national insurance provider for Kansas. Customers of QBE who live throughout the Sunflower State, including Kansas City, Wichita, and Topeka, trust QBE with their homes. Kansas is in Tornado Alley, and QBE helps homeowners protect and rebuild their properties if disaster strikes.
The insurer offers various package levels, including FlexHome Value, a package QBE tailors toward newlyweds and new homeowners. QBE has discounts for homes with protective devices, consistent claims-free history, continuous coverage, and home-auto bundles.
Shelter Insurance
Shelter Insurance is a top-performing home insurance carrier for Kansas residents. The insurer consistently wins the JD Power Highest in Customer Satisfaction Award. Kansas sees nearly 90 tornadoes a year, but homeowners sleep safely with the knowledge they're covered.
Shelter Insurance features coverages for Dwelling, Other Structures, Personal Property, and other protections. You may also opt for coverages for theft, glass breakage, and other incidents. Shelter Insurance offers discounts for a new home, a smoke alarm, and other features.
Safe Auto Insurance
Safe Auto Insurance insures more than just cars for Kansas residents. Hippo fulfills the company's homeowners insurance products.
Coverages from Hippo and Safe Auto include Dwelling, Other Structures, Lawsuits, Injuries, and more. Hippo also features coverages for house sitters and cleaners, plus valuables such as laptops, home office products, and appliances.
Safe Auto and Hippo, offer discounts for affinity groups, early signing, new homes, smart home devices, no claims, and homes without a mortgage.
What Impacts Home Insurance Rates in Kansas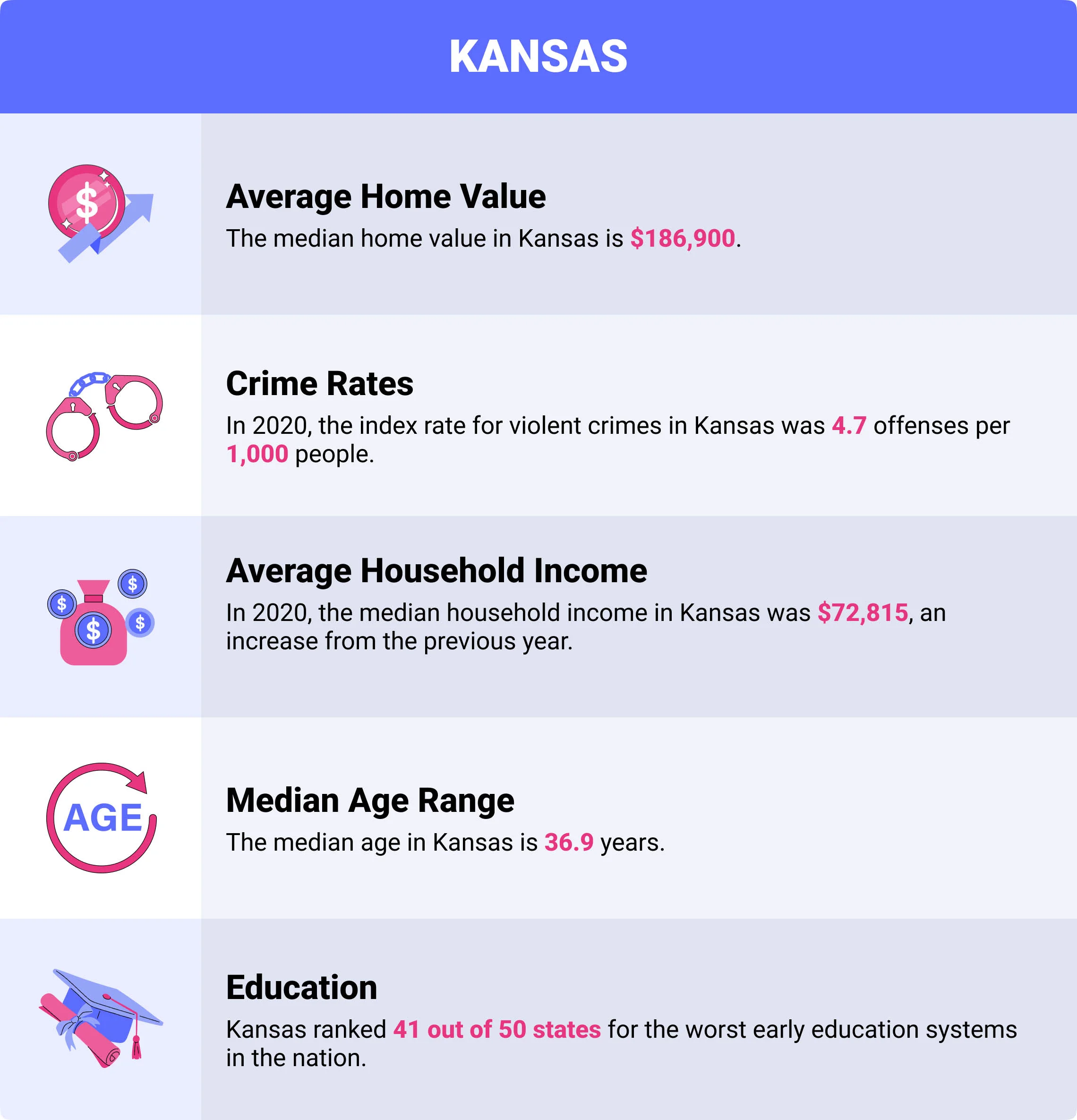 In 2015, the population of Kansas was estimated at 2,911,641 residents. The growth rate of the state is 0.57% annually. That's higher than the 2010 Census, which revealed that the population was 2,853,118.
Average Home Value: The median home value in Kansas is $186,900.
Crime Rates: In 2020, the index rate for violent crimes in Kansas was 4.7 offenses per 1,000 people.
Average Household Income: ​​In 2020, the median household income in Kansas was $72,815, an increase from the previous year.
Median Age Range: The median age in Kansas is 36.9 years.
Education: Kansas ranked 41 out of 50 states for the worst early education systems in the nation.
Is Kansas Home Insurance Required?
No. Home insurance in Kansas is not required unless you want coverage. Some mortgage companies do require it when purchasing a home.
What Does Kansas Home Insurance Cover?
Most standard home insurance policies cover you for windstorms, but it's always best to check your policy if you live in a high-risk area. Tornadoes are classified as a windstorm, so you should be covered under your policy. Interior damage isn't always protected unless a window breaking causes the damage. Your structures on the property are also covered under your standard home policy.
Common Home Risk Factors In Kansas
Tornadoes are the biggest risk factor in Kansas. Other windstorms and flooding also occur in Kansas. Earthquakes also happen about 17 times annually in Kansas.
What Type of Homeowner's Insurance Coverages Are Recommended In Kansas?
Kansas experiences both tornadoes and earthquakes annually. Flooding also occurs during windstorms and earthquakes. You might want to consider adding coverage to your existing policy.
Earthquake Coverage
Due to the high rate of earthquakes that happen annually in Kansas, you might want to consider adding earthquake insurance. Unfortunately, it's not included in your standard home insurance in Kansas. Earthquake aftershocks are powerful and go on for days.
So, you might experience damage to your home days later. If you live in an area that experiences a lot of earthquakes, your premiums are likely to be higher.
Flooding Coverage
Flooding damage often occurs during windstorms and even earthquakes. It's not typically part of your home insurance in Kansas. Adding a flood insurance policy will save you future heartache if flooding occurs in your home.
How Much Does Home Insurance In Kansas Cost?
If you want the cheapest homeowners insurance in Kansas, that's in Clearview City. The average annual rate is $1,766 annually. It's a city of only 300 people to the west of Kansas City.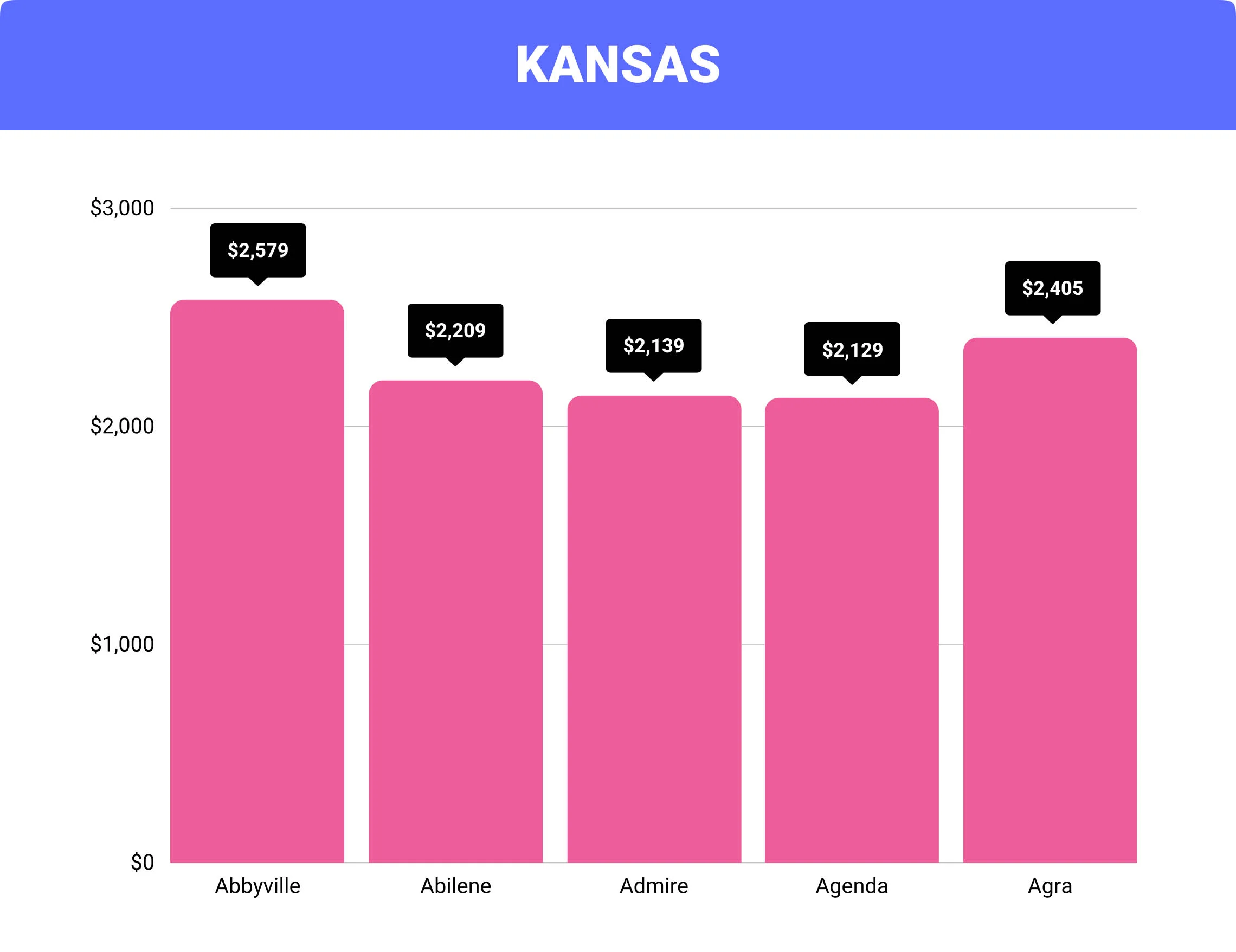 Cost of Home Insurance In Kansas By City
| City | Average Kansas Home Insurance Cost | Difference From Kansas Average |
| --- | --- | --- |
| Abbyville | $2,579 | 13% |
| Abilene | $2,209 | -3% |
| Admire | $2,139 | -6% |
| Agenda | $2,129 | -6% |
| Agra | $2,405 | 6% |
FAQs
What's the average cost of homeowners insurance in Kansas?
On average, home insurance in Kansas costs $3,535 a year.
How much is home insurance a month in Kansas?
Home insurance in Kansas, on average, costs $295 a month.
Do you have to have house insurance in Kansas?
No, home insurance isn't required in Kansas.
Will my Kansas home insurance be affected if I get a pitbull?
Your home insurance in Kansas could go up if you own a pitbull. Dog breeds associated with higher premiums include Rottweilers, Dobermans, wolf-dog hybrids, and Pitbulls. It's best to call your insurance company and ask if your homeowners insurance will cost more.
Who has the cheapest home insurance in Kansas?
Clearview City, Kansas has the cheapest home insurance in Kansas at $1,766 annually.
How To Purchase Kansas Homeowners Insurance
When looking for home insurance in Kansas, it's essential to do your research and compare rates. The best way to do this is by completing our rate comparison form. This will allow you to get quotes from some of the top companies in the state.