UPDATED: JULY 06, 2023 | 1 MIN READ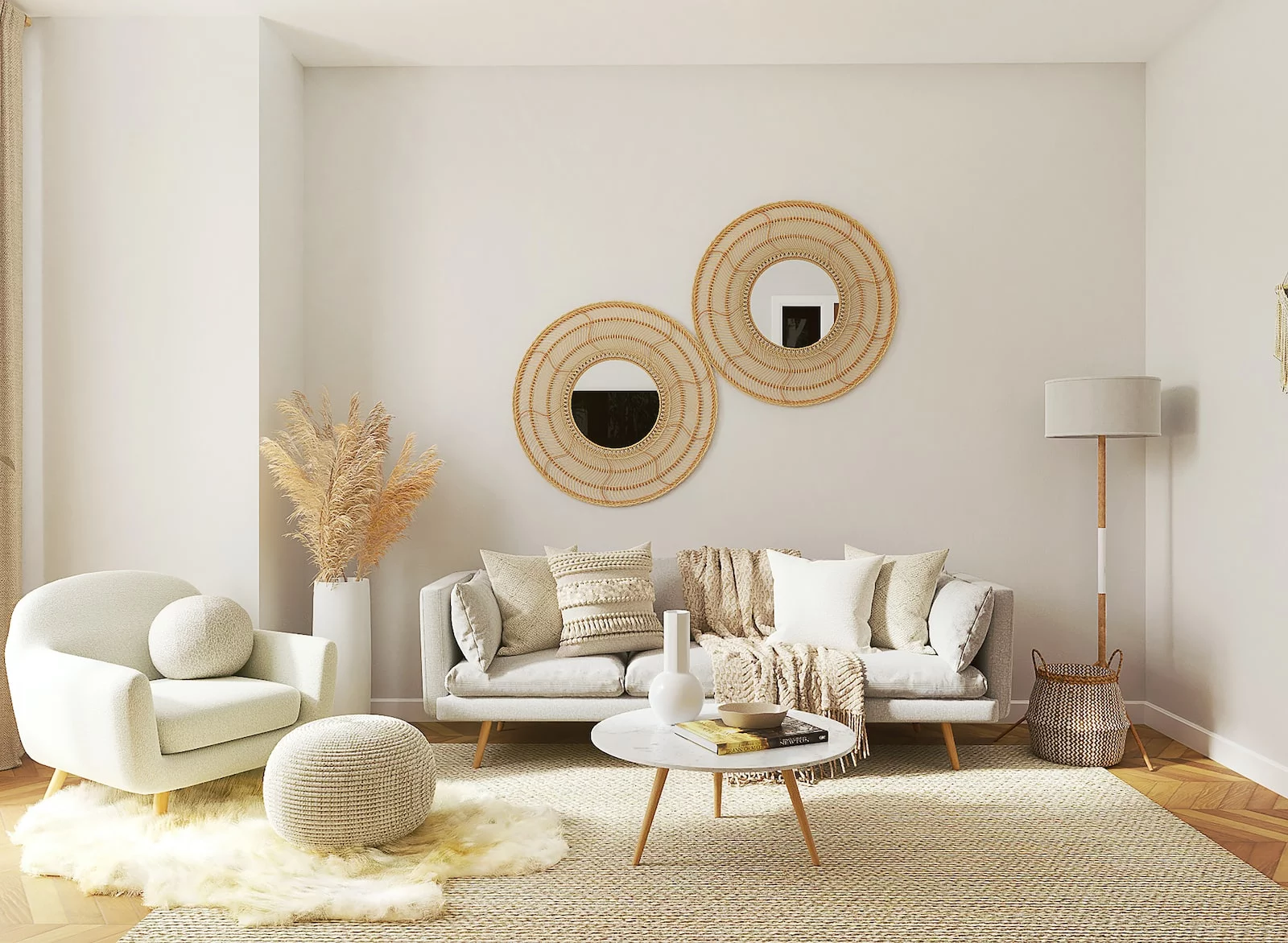 If you rent a home or apartment in Maryland, renters insurance offers an affordable way to protect your personal property. A tenant insurance policy also provides affordable liability coverage to protect you from lawsuits and medical bills after an injury.
While you don't have to purchase renters insurance in Maryland by state law, more landlords and property managers now require it for a lease. Here's what tenant insurance for Maryland offers, its costs, and coverage options.
Why do you need renters insurance in Maryland?
The best reason for a renters insurance policy in MD is peace of mind. If you rent a home, apartment, or condo within any city in Maryland, you want solid protection for your home in case of a fire, theft, or natural disaster.
A disaster may break your home's windows or doors. Fire or falling objects may damage your belongings, including electronics, clothing, and valuables. Your landlord's insurance covers the damage to the property's structure, but it doesn't apply to the contents of your home.
Living in Maryland comes with a risk of natural disasters, such as severe storms, tornadoes, hurricanes, tropical storms, and floods. In 2022, a tornadic waterspout on Smith Island, Maryland, caused damage to more than 12 homes. Even at an EF1 rating, the tornado caused significant destruction. Renters insurance helps you mitigate and handle the risks after similar disasters.
Covered perils in renters insurance
Every renters insurance policy features covered perils, or events, for your personal belongings, everything in your apartment. If you suffer damage or loss from one of these perils, your insurance will help with the replacement cost. Standard covered perils renters insurance covers include:
Fire and smoke
Theft
Explosions
Vandalism and mischief
Windstorms and hail
Mold and water damage (exclusions apply)
Falling objects
Types of coverage and exclusions
Each tenant insurance policy Maryland renters purchase features a list of coverages. Typical coverages include:
Loss of use or additional living expenses if a disaster makes your home inhabitable
Personal liability insurance if someone suffers an injury or you damage private property
Medical payments for medical bills for an individual's injury on your property
Insurance companies often exclude certain events, or perils, from their renters insurance policies, just like homeowners insurance. These exclusions appear in the policy documentation and typically include the following:
Floods (renters need a separate flood policy)
Water damage, unless from a broken or burst pipe
Equipment breakdown
Earthquakes
Damage caused by pets
Average cost for Maryland renters insurance
The average cost for Maryland renters insurance is $16, while the national average is $13 to $15 monthly. Renters insurance in the Free State is affordable and can help save you thousands in replacement costs after a covered disaster.
Renters insurance rates vary based on your carrier and other factors such as your age, your home, whether you have safety and security devices, plus any available discounts. You may pay less or more than the average cost. Your choice of actual cash value or replacement cost also factors in your insurance premium.
Your rental insurance policy's deductible and the amount of coverage also affect your insurance premiums. The deductible works similarly to a health insurance deductible, as it's the amount you must pay. A typical renters insurance policy offers $20,000 in personal property coverage, but you may buy coverage options for $50,000 up to $100,000. If you don't know how much coverage you need, take a home inventory of your personal property, then choose the option that offers the most coverage for your needs.
Cheapest renters insurance in Maryland
For budget-conscious tenants, Lemonade is the winner for cheap renters insurance in Maryland at $9 a month, followed by State Farm at $11 a month, both lower rates than the state average. State Farm may offer more robust and varied coverage. Lemonade offers standard renters insurance coverage, and it's hard to reach an actual insurance agent.
Nationwide and Allstate offer the most expensive rates for renters insurance at an average of $22 monthly.
Best renters insurance companies in Maryland
Companies such as Travelers, State Farm, Allstate, Amica, and Farmers offer rental insurance for Maryland tenants. Whether you want the best insurance company in terms of value, customer response, coverage options, or bundle discounts, it's easy to find the right match for your needs.
Rankings: Amica scores the highest in Maryland for customer response
Multi-Policy Discounts: Progressive stands out for its ample bundle discounts
Nationwide: Nationwide includes an impressive list of additional coverage, including water backup, valuables plus, identity theft, and earthquake
Cost of renters insurance by city
Maryland renters insurance varies in cost by city. The average renters insurance premium in Maryland is $219 a year, or around $18 a month, making it the most expensive in the state. Frederick is the cheapest city for renters insurance at $171 yearly on average. Rockville, located 30 minutes outside Washington, DC, is near the same, at $178 a year. Other average costs for Maryland tenant insurance:
Annapolis: $189
Bethesda: $196
Columbia: $197
Hagerstown: $202
Silver Spring: $181
Renters insurance discounts
You may save on renters insurance with a discount. Many insurance companies offer bundle discounts when existing auto insurance customers buy a new renters insurance policy. Another way to save on your renters insurance premium is with your home's features. Adding security cameras, alarms, and deadbolt locks could lower your insurance rates.
FAQs
How much is renters insurance in Baltimore, Maryland?
Baltimore is one of the more expensive cities for tenant insurance in Maryland. The average cost for a renters policy in Baltimore is $180 a year, or around $15 a month.
The price you pay for Baltimore renters insurance depends on your age, carrier, home type, and other factors.
What does renters insurance in Maryland cover?
Renters insurance in Maryland includes covered perils such as fire, smoke, vandalism, theft, windstorm, and hail.
How much does tenant insurance in MD cost?
The cost of renters insurance varies. You can expect to pay less than $30 a month with most insurance providers. If you opt for additional coverage, you may pay more than Maryland's average rental insurance cost.
Can I rent a home in Maryland without renters insurance?
Yes, unless your landlord requires a policy. Maryland state law doesn't require renters insurance, but private landlords and management companies may for a lease.
How much is renters insurance for an apartment in Maryland?
If your apartment company requires renters insurance, they will state the desired coverage amount, which affects your premium costs. The average cost for a renters insurance policy in Maryland is $16 a month.
Find Affordable Renters Insurance in Maryland
Renters insurance in Maryland has an average cost equivalent to two pricey coffee drinks a month, and it offers excellent benefits in times of loss or damage. Tenant insurance is just as essential as auto insurance.
Maryland has a risk of natural disasters, and a policy covers many perils that can damage your personal belongings. If you want to add a premier level of protection to your stuff, you need a renters insurance policy. Luckily, our quote tool makes it easier to compare renters insurance quotes. Request your quote now.