UPDATED: JULY 06, 2023 | 2 MIN READ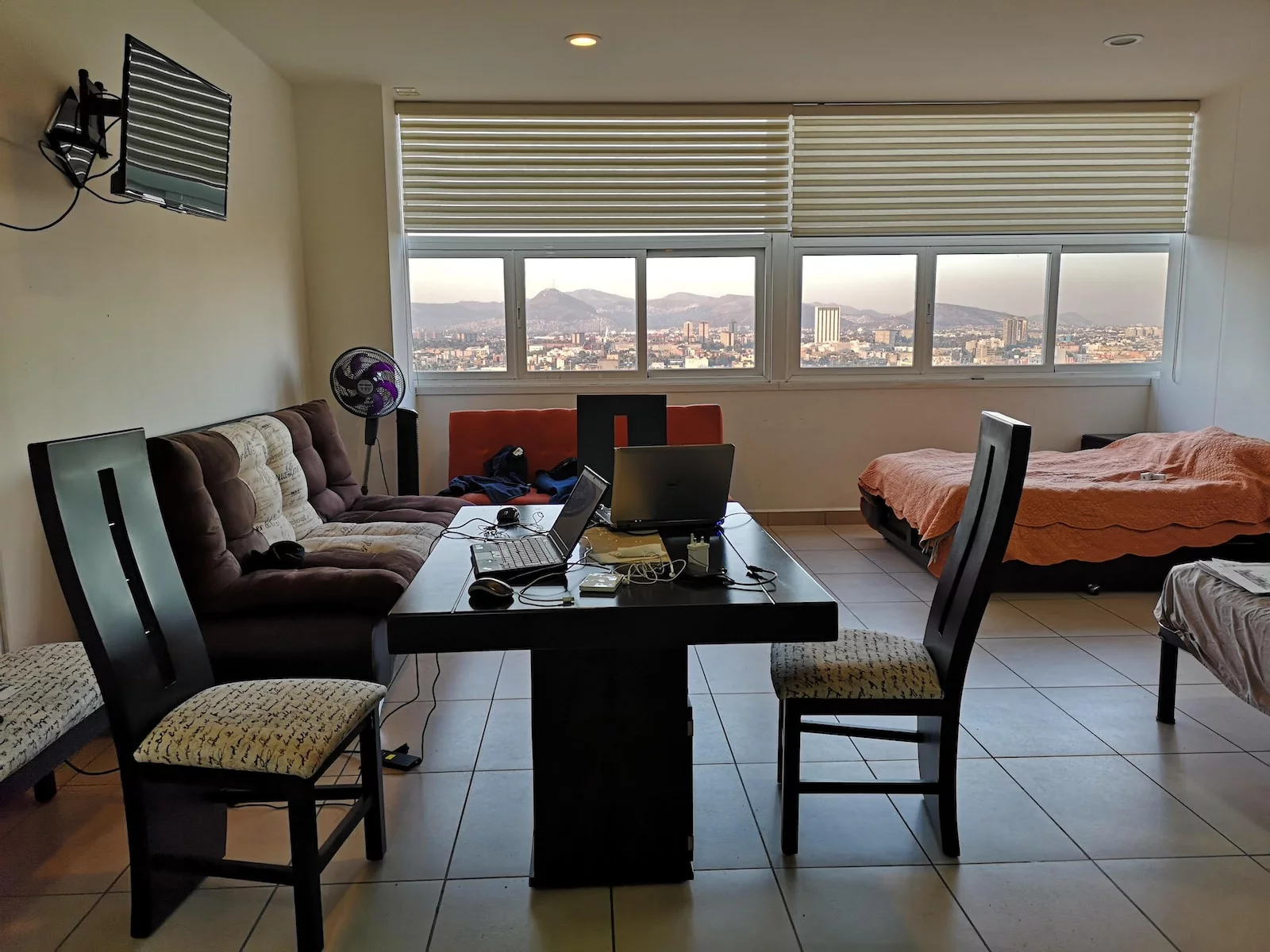 Even though renters insurance in Nevada is optional, it doesn't mean tenants shouldn't seriously consider this critical insurance coverage. When you work hard to put personal belongings, furniture, and everything else in your life, you want to be sure that your stuff is protected in case of severe damage to your home. Below we'll discover the benefits of renters insurance in Nevada, what you may expect to pay, and how to go about finding insurance coverage.
What Does Nevada Renters Insurance Cover?
Renters insurance is an excellent option for tenants renting their homes. It offers a variety of coverage types to ensure your items are as protected as possible against fires, theft, windstorm damage, and more. Let's take a look at some of those coverages below.
Liability insurance coverage
If someone gets hurt at your house or on your property, your liability coverage will help keep you protected. Liability coverage even helps cover events such as someone else causing damage to someone else's stuff.
Personal property coverage
Personal property insurance coverage helps ensure that your belongings are covered in a disaster. For example, if your home sustains severe wind damage from a windstorm and your furniture is damaged, this coverage will help replace the furniture. This coverage even covers the policyholder while traveling, so if a phone, laptop, or something else is stolen, this insurance will cover the stolen items.
Medical protection coverage
This coverage helps cover medical expenses if a guest is injured while on your property. This coverage doesn't extend to medical payment coverage for you or someone who lives with you, though.
Loss of use coverage
If your home sustains damage from a disaster like a windstorm or fire, your loss of use coverage kicks in. This is intended for coverage and reimbursements for hotel stays and living expenses such as food, parking, laundry, etc.
Does the state require renters insurance?
The state of Nevada has no law requiring tenants to purchase renters insurance. However, most landlords need their tenants to carry some rental insurance coverage.
Most landlords tend to place this requirement right in their leases; if this is the case, renters must have insurance. Thankfully, it's incredibly easy to take out a policy, and they typically won't even break the bank like many assume.
How to find affordable renters insurance in Nevada
Even though renters insurance is optional, it doesn't mean it isn't incredibly important. This policy helps protect your personal property in a damage-inducing emergency, and the cost of insurance pails, when compared to the cost to replace your items, is out-of-pocket. Renters' insurance is significantly less than health and auto insurance, which makes it reasonably simple to obtain.
When you're ready to find the most affordable renters insurance policies, you'll want to ensure you get quotes from more than one insurance company. Rates will vary depending on your state; they'll even differ from one city to another within Nevada. Nevada renters insurance is less expensive than the U.S. average by around $6, making the average annual premium around $179.
Nevada renters insurance prices
The average cost of renters insurance is around $129. This ranks lower than the national average.
Policyholders pay around $11 per month for coverage, which includes a $500 deductible with coverage limits of $20,000 for personal property and $100,000 in liability coverage.
Keep in mind policy prices vary depending on the amount of coverage you have, your zip code, the insurance company you choose, and your coverage limits for your personal belongings.
Cities where renters insurance is the cheapest
Rental insurance coverage rates within Nevada vary depending on many factors, and one of the most significant factors is the city in which you reside.
The most affordable renters insurance is in Sparks, Nevada, with an average annual premium of $166 yearly, less than $57 compared to the state's average premium costs.
| City | Average Premium |
| --- | --- |
| Sparks | $166 |
| Spanish Springs | $166 |
| Sun Valley | $167 |
| Reno | $168 |
| Elko | $170 |
Affordable renters insurance companies in Nevada
Not only do cities impact your premium costs but the insurance company you choose to buy insurance through plays a significant role as well.
Country insurance offers the cheapest monthly premium rates compared to other insurers in the state. Country's rates are around 35% less than other insurers statewide.
| Company | Monthly Premium |
| --- | --- |
| Country | $10 |
| American Family | $11 |
| Travelers | $11 |
| State Farm | $13 |
| ACA | $13 |
Cheapest renters insurance in Nevada
When compared to other insurers, County insurance ranks as the cheapest rental insurance coverage available. Country's average annual premium costs most policyholders around $10 each month or $116 each year. This is about 35% less than the nationwide average of about $179.
Renters insurance that's the best for most people
Lemonade insurance ranks as the best insurance for most people in Nevada. Not only is Lemonade low prices, but it's also known for excellent customer service and fast claims processing.
Lemonade costs, on average, around $14 each month for tenants, making it affordable to most. Lemonade's gotten the second-best score for J.D. Power's yearly customer satisfaction surgery and ensures customers are handled promptly.
Also, you can bundle your insurance coverage by getting Lemonade's auto insurance too.
Best renters insurance in Nevada for the fastest claims process
Lemonade ranks once again by providing the fastest claims processing in Nevada. The company is a reasonably new name in the insurance world, but it's proving its strength repeatedly. Lemonade processes about 30 percent of its renters insurance claims immediately, as soon as just a few seconds after filing.
Renters insurance with the best optional coverages
Nationwide insurance offers the best renters insurance with optional coverages. Nationwide's comprehensive basic policy covers improvements, installations, building add-ons, and credit card protection coverage.
Standard coverage even offers medical coverage to guests within your home and living expense coverage. In addition to a pretty comprehensive standard policy, some of the additional options they offer include the following:
Water backup coverage
Valuables coverage
New belongings coverage
Roof replacement with better materials
Earthquake insurance coverage
Theft extension coverage
Nevada renters insurance with the best bundling discounts
Amica Mutual insurance is the best choice for renters interested in bundling discounts. If you choose to bundle your renters insurance and car insurance with Amica, you could save, on average, around $86 per year when compared to other insurance companies.
Not only does Amica offer great discounts on bundling coverages, but it's also known for fast claims processing and excellent customer service. Amica also offers a variety of additional coverages.
Renters insurance with the best for home business owners
Hartford is the best renters insurance for home business owners in New Jersey. Their business property protection coverage helps cover policyholders' assets within their homes related to their business. Some of the covered business property can include things such as inventory of products and office equipment.
FAQs
How much is renters insurance in Nevada?
The average renters insurance premium in Nevada is around $338 annually. The average monthly premium is $28 for renters with $100,000 in liability coverage, $40,000 in personal property coverage, and a $1,000 deductible.
Does Nevada require renters insurance?
By law, Nevada residents aren't required to carry renters insurance. However, most landlords require tenants to have renters insurance. 
How much does renters insurance coverage cost in Las Vegas?
Most renters coverage policies in Las Vegas cost around $11 each month, or $133 annually. This cost is $26 less than the U.S. average cost.
What does renters insurance cover in Nevada?
Renters' insurance in Nevada covers many different types of property damage. Some of the most common include water damage, lightning strikes, vandalism, theft, burglary, fire, and windstorms.
Finding cheap renters insurance in Nevada
Are you ready to find the perfect renters insurance policy? If so, we're here for you. Call us or complete our online form today to get your renters insurance quote in minutes.