UPDATED: MAY 08, 2023 | 3 MIN READ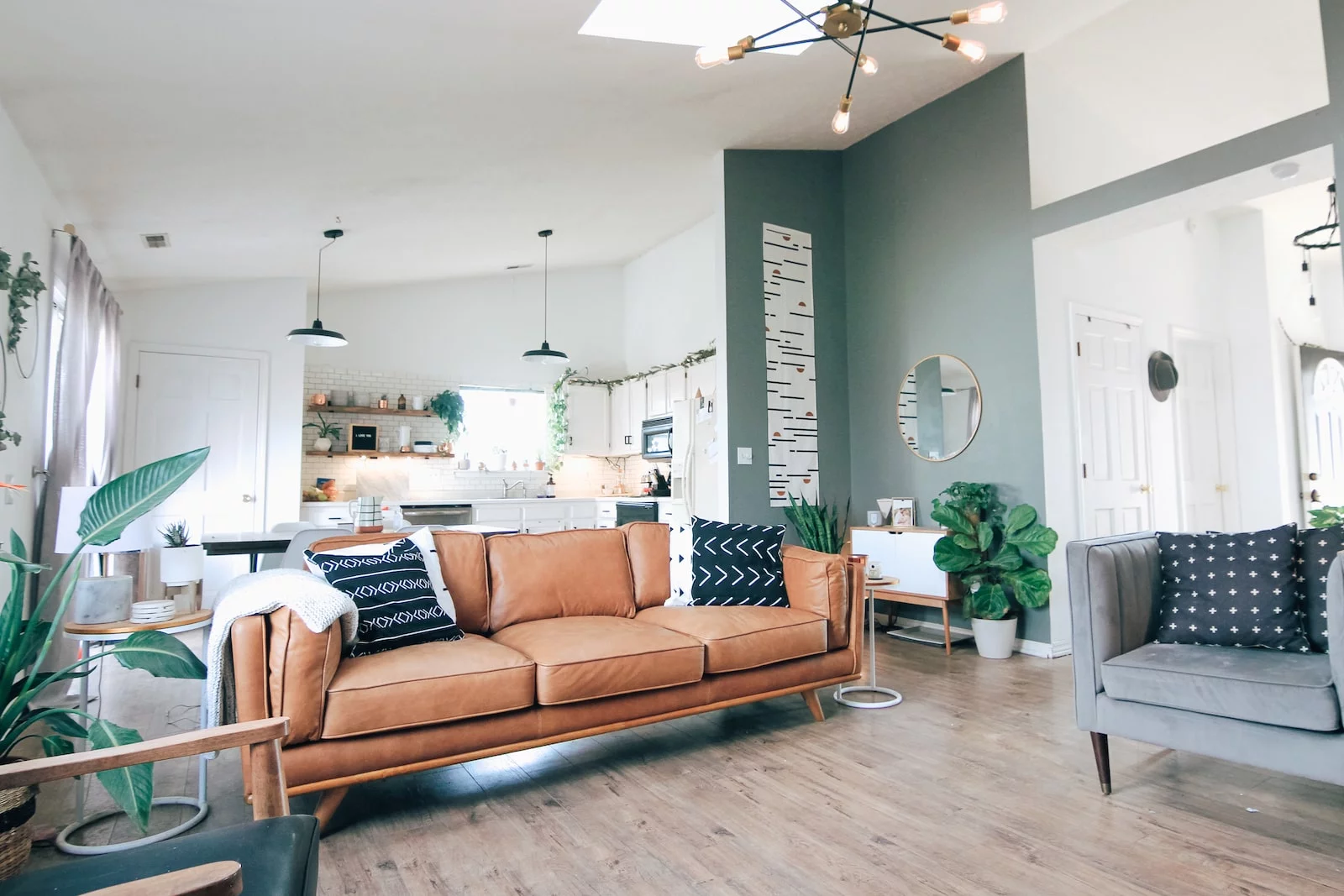 Whether you're a homeowner or renter, having the right insurance coverage is essential to protect your property and belongings from unexpected events that can cause significant financial hardship. While both types of insurance offer similar protection, there are key differences between them that are important to understand.
Homeowners insurance vs. renters insurance
While home and renters insurance are two different types of policies, they are similar in many ways. Both are year-long policies that require either monthly or annual premium payments. Also, in order for a claim to be paid, your policy must be in good standing and the deductible must be satisfied.
Homeowners insurance
Homeowners insurance is designed to protect the financial investment of the homeowner. Because of this it covers the total cost of replacing the house from the ground up in the event of a total loss. It also provides coverage for the loss of your personal property.
Renters insurance
Renters insurance is designed to protect people who rent their homes. So instead of providing coverage for the building, the policy covers the renter's belongings. Because the building isn't covered, renters insurance is significantly cheaper than homeowners insurance.
Difference between renters insurance vs home insurance coverage
The main difference between home and renters insurance policies is that homeowners policies cover the building and other structures on the property, and renters insurance doesn't. Other than that, the policy coverage is the same.
| Coverage | Home Insurance | Renters Insurance |
| --- | --- | --- |
| Dwelling | Yes | No |
| Other Structures | Yes | No |
| Personal Property | Yes | Yes |
| Personal Liability | Yes | Yes |
| Additional Living Expenses | Yes | Yes |
| Medical Payments | Yes | Yes |
Overlapping coverage areas
Home and renters insurance policies both include the types of coverage listed below.
Personal property
While property damage is a notable expense to prepare for, you also want to protect your personal belongings in the case of a crisis. Personal property covers anything from clothes to electronics and furniture.
This is the main purpose of renters insurance, so it's the most important element to look at if you're a tenant. As a result, it's the biggest driver of price between different renters insurance policies.
With home insurance, personal property coverage can be factored in as a percentage of your dwelling coverage. There are typically recommendations for the percentage amount, but it can be adjusted before purchasing.
Personal liability
This area of insurance protects against legal exposure of property damage or bodily injury caused to others outside the policy. This means if someone falls down the stairs in your home, for instance, you will be financially covered should they sue you for the damages.
The default amount of personal liability coverage for both homeowners insurance and renters insurance is around $100,000 for this coverage area but can be raised for an increase in price should it be beneficial.
Additional living expenses
Additional living expenses coverage protects against financial hardships that arise from living outside of your home are typically quite similar between rental and homeowners insurance policies. This includes abnormal living expenses that arise due to your home becoming uninhabitable, such as hotel costs while water damage is repaired. Depending on the policy, your coverage could be a set amount or set time frame.
Medical payments
Finally, both renters and homeowners insurance includes medical payments coverage for no-fault instances. In other words, there is no legal liability requirement as with personal liability coverage. Coverage for this area of insurance is typically around $2,000 and is set aside for accidental injuries that occur in your home.
What's the cost of homeowners insurance vs renters insurance?
On average, the annual cost of homeowners insurance is around $1,680, while renters insurance costs around $219. This makes sense when you also factor in the reality that the average home costs around $300,000 to build, while the average value of a renter's belongings is $30,000.
The insurance cost will also vary drastically depending on location. Depending on your state, the actual average homeowners and renters insurance rates may be higher or lower than the national average. Typically, homeowners insurance is most impacted as it covers the property itself.
Why is home insurance more expensive than renters insurance?
The reason home insurance costs more than renters insurance is simple. Home insurance covers the buildings on the property, and renters insurance doesn't.
According to the National Association of Home Builders, it costs $296,000 to rebuild a home on average. However, the average renter only owns about $30,000 in property.
When insurance companies set premium prices, one of the main things they take into consideration is the amount of coverage. The more coverage you have, the more your premium costs.
Factors out of your control
Aside from deliberately minding certain elements when choosing your home or rental, there will be factors out of your control. These include:
Age of Home: Old, out-of-date homes tend to imply wear and tear that would increase the likelihood of damages and claims.
Pets: Pets increase the potential for damage in a home or apartment and come into play with liability coverage in the case of injured guests. Some dog breeds are marked as higher risk, too, and will therefore lead to higher premiums.
Location: As mentioned, certain states have higher costs of living and higher insurance premiums. More specifically, if you live in a zip code with higher crime rates or likelihood of disaster, you may experience higher rates.
Materials: If your house was constructed with materials more susceptible to fire or other disasters, it could increase your premium.
Factors in your control
Fortunately, not everything impacting insurance costs is left up to chance or your environment. These include:
Credit Score: Credit scores are indicators of financial stability in every industry. Some states permit good credit scores to lead to lower rates.
Claims History: Much like with car insurance, your claims history is an indicator insurance providers consider when measuring the likelihood of future claims. Filing more claims leads to higher rates, meaning you should carefully consider any claim you do make.
Renovations: Making improvements to your home can lower premiums as it makes it more durable and up-to-date. That said, increasing your square footage could also raise your premiums as there is more to cover.
Deductibles: Any insurance type details the out-of-pocket expenses you will be expected to pay before the provider takes over. Higher deductibles mean lower monthly costs but can be devastating in the case of a disaster. It's up to you to choose how much risk you want to take to save monthly.
Dwelling Coverage Limit (for homeowners insurance): The value of your home can't be altered, but choosing between Replacement Cost Value (RCV) coverage or Actual Cost Value (ACV) coverage makes a difference in your policy cost. RCV is more expensive as it covers the full value of rebuilding your home but protects you from covered loss should your home depreciate.
Property and Liability Coverage Limits: The standard here rests around $100,000. It's within your control whether you want to raise or lower this, balancing risk with affordability.
Discounts: Most insurance companies will offer discounts or bundling options based on your specific circumstances. Researching available discounts for your needs is a great way to take control of your own insurance savings.
Process for acquiring home and renters insurance
Finally, there are some differences that come into play when shopping for renters insurance or homeowners insurance. This typically boils down to the differences in what you are looking to insure.
Shopping for renters insurance
There is typically less research and legwork involved in renters insurance, but there are still things to note and look for. Whether you secure your policy over the phone, online, or in person, most insurance companies make it fairly easy and flexible to receive your quote and purchase a plan.
When you're ready to start contacting providers, be sure to have your basic information (name, address, type of rental, etc.) and a general idea of how much coverage you are looking for. The insurance provider will follow up with any relevant questions about your property and possessions and work with you to find the best policy they can provide.
Be sure to keep your options open, however, and not just restrict yourself to one insurance quote. Comparing insurance rates is vital to ensure you get the best option. While a company will point you toward the best-fitting policy they can provide, they rarely will point you to an even better option elsewhere.
Shopping for homeowners insurance
Finding the right homeowners insurance policy has a lot more to do with the specifics of the property itself since that's what is being insured. As a result, there is a little more involved in this process than with renters insurance.
Much like with renters insurance, you can work with an existing provider (which can be smart if there are quality bundling options) or shop around for quotes specific to home insurance. Questions you may encounter here that doesn't apply to renters insurance include:
The value of the home
The age of the roof and other structural elements
Whether there is a security system
Whether there is a pool
Notice of any remodeling
Many of these questions may be difficult for the average homeowner to answer, especially for a new home. Having a professional inspection prior to contacting insurance companies can be immensely helpful in having answers ready to go. You can also use this time to assess any other risks worth noting, such as the possibility of different natural disasters in the area.
FAQs
What is the biggest difference between home and renters insurance?
The primary difference between renters insurance and homeowners insurance is the matter of dwelling coverage. Beyond that, there is also a notable price difference between the two types since homeowners insurance covers more property and takes on higher financial responsibility and risk.
How does renters insurance differ from other home insurance policies?
The unique nature of renters insurance is that it's geared toward tenants rather than property owners. This means that it doesn't cover the property itself but rather the personal property of those leasing it. As a result, it is less expensive than other home insurance policies.
Is landlord insurance different from homeowners insurance?
The main difference between landlord insurance and homeowners insurance is the type of property insured and, thus, the type of property insurance required. A landlord insurance policy covers rental properties, while homeowners insurance covers a primary residence.
In terms of coverage, the main differences can be found in liability protection and personal property coverage, both of which are more covered by homeowners insurance since the residents are the ones with the policy.
Why do rates between home insurance and renters insurance vary?
Renters insurance will always be cheaper than home insurance because of the difference in the financial risk of what is covered. Different types of home insurance or renters insurance respectively also vary due to the specifics of the policies and factors (location, property type, the value of possessions, etc.) that impact the cost.
Are there bundling options for home and rental insurance?
Yes. Most insurance companies that offer a range of insurance types (auto, home, rental, etc.) and types of coverage will offer bundling options to incentivize policyholders to receive all of their insurance from one provider. This typically incorporates discounts and helps you save money overall.
Finding home and renters insurance
Whether you're settling on renters or homeowners insurance, it's important to know the final numbers to pick the best provider and plan for your circumstances. By doing your research, shopping around, and comparing rates, you can rest assured that your home is protected without breaking the bank.
Related content: