UPDATED: APRIL 27, 2023 | 3 MIN READ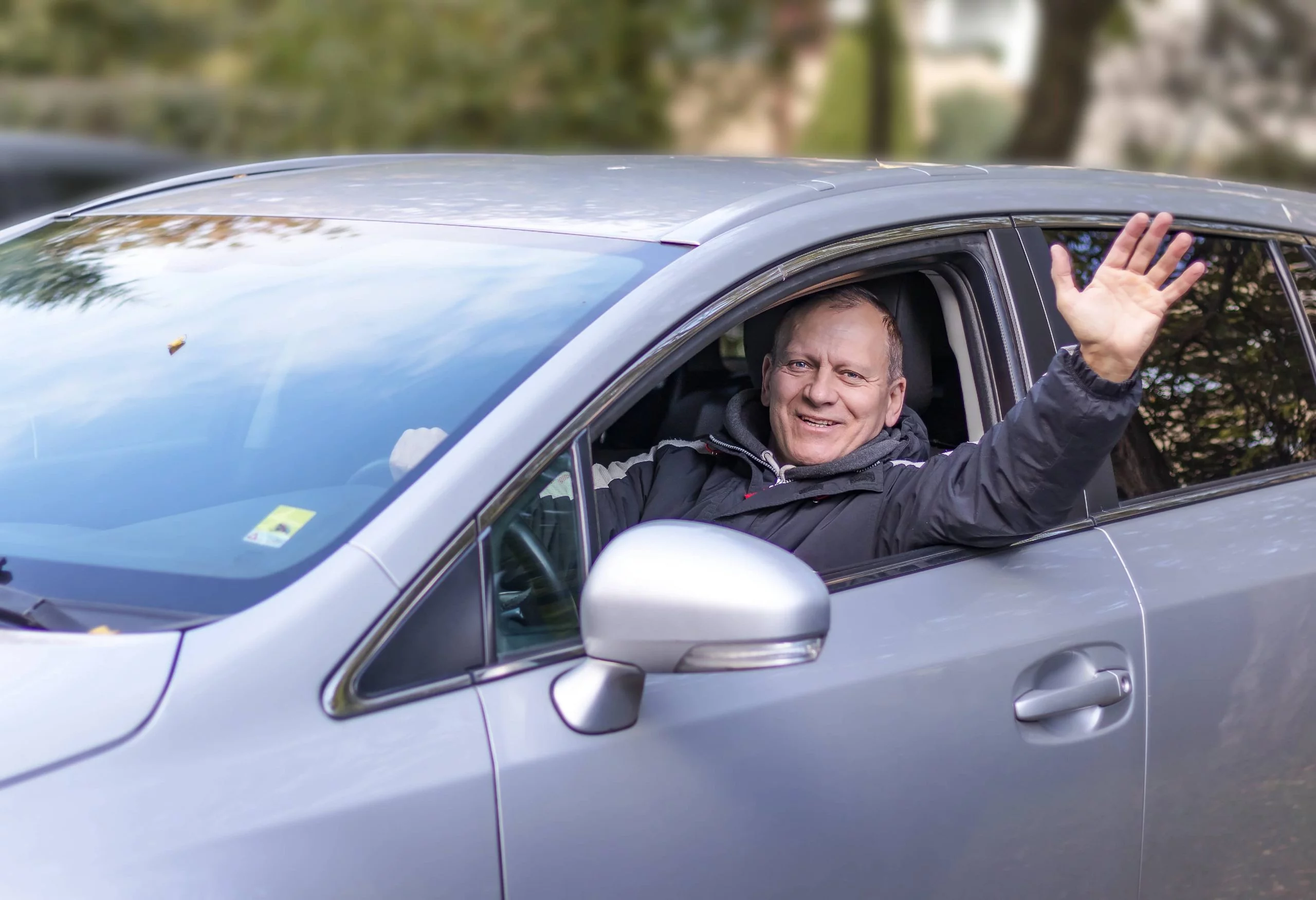 The average cost of a full-coverage car insurance policy for a 50-year-old is $2,698 per year. This is only the average rate—your actual cost will depend on other factors, such as location, driving record, credit score, and more. Let's review the cost of car insurance for 50-year-old drivers and cost-cutting solutions so that you can find the best rates and coverage for your needs and budget.
How Your Policy Changes In Your Fifties
Many people experience significant life changes in their fifties that may apply to their insurance profile. For example, if you've removed your children from your plan and they've enrolled in their coverage, you'll enjoy lower rates and possible discounts as a policyholder. On average, car insurance rates for 50-year-olds are generally lower than for other age groups because of driving experience.
Removing children from your policy
Taking younger drivers off your policy can save you money on your car insurance, saving an average of $3,600 yearly. If your child is still on your policy, you may consider exploring discounts, bundles, or getting quotes from other insurance providers.
The Best Car Insurance for 50-Year-Olds
Regardless of your age, comparing multiple car insurance companies is a great way to find the best coverage to suit your needs. Based on competitive premiums, coverage options, and customer satisfaction scores, the best car insurance companies for 50-year-olds are Allstate, GEICO, and State Farm.
Cheapest car insurance for 50-year-olds
USAA is the cheapest insurance provider, but only available to current and former military members and their families. If you're not eligible for USAA, look into GEICO. It's available in many states, isn't limited to military members, and offers cheap car insurance.
How to find the best company for customer service
If good customer service is just as important to you as low auto insurance rates, research each company's J.D. Power score and NAIC Complaint Index as you compare car insurance quotes. The J.D. Power's Insurance Satisfaction Study lets you see how policyholders rate their overall satisfaction with their insurance provider.
The National Association of Insurance Commissioners (NAIC) Complaint Index gives consumers an indication of how often people complain about a company and whether the complaint volume is proportional to the company's size.
Based on J.D. Power scores, the best car insurance companies for customer service are Erie, State Farm, and GEICO.
How 50-Year-Olds Can Save On Car Insurance
There are plenty of ways to save on car insurance, regardless of age. In addition to car insurance discounts, follow the strategies below to potentially lower your rates and save in the long run.
Be conservative with your coverage
A good driving record is essential to saving money on car insurance. That's why many insurance experts advise policyholders to file a claim only if the damages exceed what they're comfortable paying out-of-pocket.
This ensures you keep a clean driving record and your rates don't increase. If you file a claim for damages when you can pay out-of-pocket (or less than your deductible), many companies charge you for an at-fault claim for 3-5 years, raising your rates.
Don't pay for coverage you don't need
If your vehicle is worth less than $4,000, many experts recommend dropping collision coverage from your coverage policy. This coverage protects the physical integrity of the vehicle and is only required if you're leasing or financing. Determine your car's value on Kelley Blue Book and consider opting for liability-only coverage.
Usage-based insurance programs
Using mobile and in-car apps, usage-based insurance policies monitor how you drive and determine your premium. In theory, the safer the driver, the cheaper their auto insurance.
Choose a sedan over a sports car
Luxury vehicles are more expensive to insure and are also a popular target for thieves. Consider a sedan, like a Toyota Camry, over a Ford Mustang for lower car insurance rates.
Car Insurance Discounts for 50-Year-Olds
If you're a 50-year-old driver, you may qualify for additional discounts on your auto insurance policy. Some companies will offer discounts if you have young drivers on your policy, don't drive often, or are a retired military member, saving you even more on your car insurance.
Mature driver training course discount
If you're older than 55, consider enrolling in a state-approved senior defensive driving course. These courses cover the use of new technology, rules of the road, safe driving strategies, and more.
Access these courses through AAA, AARP, and the National Safety Council. Just be sure to check that your insurance company recognizes the discount.
Distant student discount
If you want to keep your young driver on your policy while they are away for school, look into Distant Driver discounts. These savings apply to students living more than 100 miles from home with limited access to their vehicle.
Low-mileage discount
If you retired early and driving less, ask your insurance provider about a possible low mileage driving discount. Companies typically consider "low-mileage" between 7,500-15,000 per year, so check with your provider to be sure.
Retired military discount
Many insurance companies will offer discounts to retired military members. Look into USAA coverage — it generally provides the lowest rates and cost-cutting discounts for retired members.
Other discounts
Many senior organizations, like AARP, offer exclusive discounts to their members. Check to see what discounts are available and weigh your options to be sure membership is worthwhile.
The Hartford
If you're 50 or older, you qualify for car insurance through The Hartford Insurance Company. It offers a wide variety of membership perks, including an AARP discount.
FAQs
Is car insurance cheaper when you turn 50?
Compared to the high costs of insurance for teen drivers, car insurance for 50-year-olds is considerably lower.
What age group has the cheapest car insurance?
Generally, 50-year-old drivers see the best rates. However, around age 60, auto insurance rates begin to increase.
What is the best insurance for a 50-year-old?
Based on customer satisfaction scores and average rates, GEICO is the best car insurance for 50-year-olds.
Why is car insurance cheaper for older drivers?
Older drivers have cheaper car insurance than other age groups because they're generally more experienced drivers.
Are there any discounts for seniors?
Seniors can enjoy multiple discounts to save on their car insurance. Look into AARP membership and ask your car insurance provider for available discounts.
Car Insurance for 50-Year-Olds: A Review
Look for extra savings as you shop for car insurance in your fifties. Whether you're taking your young driver off your auto insurance policy or inquiring about discounts, there are plenty of opportunities to save. If you're considering a new policy, compare quotes from top companies in your area to see how much you can save.
Related Posts: