UPDATED: MAY 08, 2023 | 1 MIN READ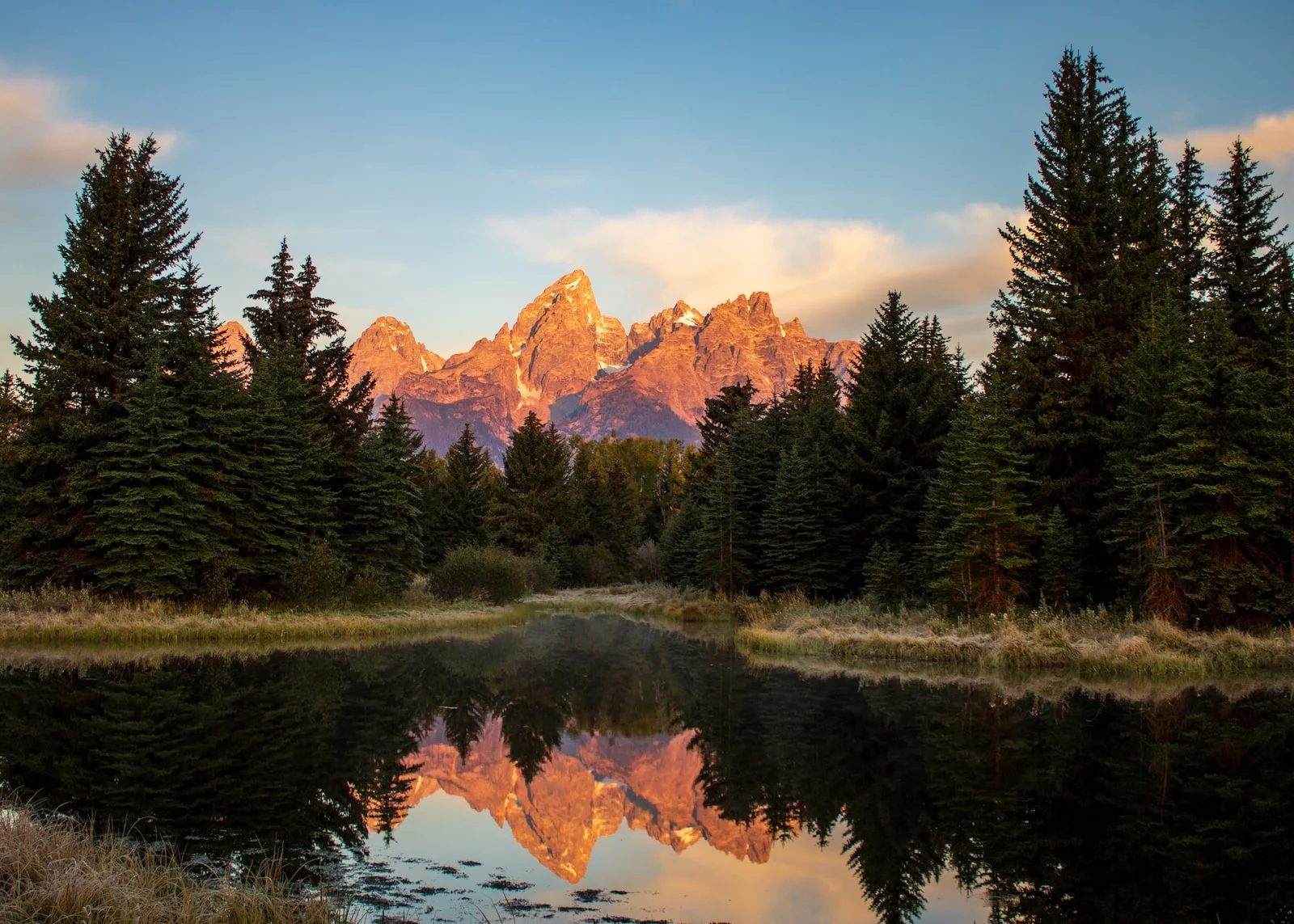 Wyoming car insurance is mandatory for all drivers in the state. Driving laws require drivers to have a minimum level of liability insurance. Wyoming residents pay slightly more than the average for their car insurance. The average rate is $1,368, which is $50 above the national average. Read on to discover how to get the best insurance coverage and what you need to know before purchasing.
Best Wyoming Car Insurance Companies
Wyoming offers many options for drivers. Among the top insurance carriers in the state are :
State Farm
Farmers
Allstate
USAA
Cheapest Wyoming Car Insurance Company
USAA offers the cheapest rates in the state with policies starting at $180. However, they may not be available for everyone as they only offer coverage to those with a military connection. GEICO comes in a close second, offering policies that start at $206 annually. State Farm also has some of the most competitive policies.
Company With the Best Customer Service
State Farm has the highest JD Power score when it comes to customer service at 844.
The company leverages its extensive market share to provide top-notch customer service. Its extensive network of local agents are on call 24 hours a day to assist you with questions about your policy and claims.
Company With the Best Premium-Reducing Programs
Auto insurance in Wyoming can be reduced by knowing what options are available in this area. Doing a driving defense course or installing anti-theft and safety measures in your vehicle can help reduce the price of Wyoming auto insurance.
Professions like teachers and members of the Military can avail of discounts. GEICO offers premium-reducing programs to over 500 professional and alumni groups. Some of GEICO's other reductions include having:
Airbags
Anti-lock brakes
Anti-theft system in place
Good student
Defensive driving course
Seat belt use
Company With the Best Discounts
State Farm came out on top here. If you want to bundle a car and home together, State Farm received a score of 81 out of 100 from MoneyGeek. StateFarm offers a 15% bundling discount.
Allstate came second with a score of 76.
Local and Regional Insurance Carriers
Mountain West Farm Bureau
Mountain West Farm Bureau is one of the most reliable auto insurance companies Wyoming features for ranchers, families, and individuals. Auto coverage includes liability insurance, comprehensive, collision, medical payments, uninsured/underinsured, and optional emergency roadside service.
Mountain West Farm Bureau's generous discounts may help lower your premium, including a safe driver discount, good student discount, veteran discount, and other savings. You may also save if you drive at most 7,500 miles or you're over 55 and take a driving course.
Stillwater Insurance Group
Stillwater Insurance Group is a top-rated insurance company for Wyoming motorists. If you require coverage to protect your vehicle, Stillwater is the place with customized policies, plus the standard options like collision, comprehensive, uninsured/underinsured motorist, and towing.
Make sure you're covered as you drive the roads of Wyoming with a trusted provider like Stillwater. You can get a valuable discount if you're a loyal customer and bundle your auto with your home insurance.
Safeco Insurance
Safeco Insurance is a Liberty Mutual company that insures cars throughout Wyoming. They understand that your vehicle is more than a car; it's part of your daily life.
Safeco offers the coverage you need with collision, comprehensive, property damage, new vehicle replacement, and medical payments as part of its auto insurance products.
The diminishing deductible and RightTrack, the company's driving monitor software, help you save on your policy, too, so your dollar goes further.
Wyoming Insurance Demographics
Wyoming has Winter Weather Awareness Days. Rain, snow, and sleet can make driving difficult in the state. Ice and snow contributed to 70% of the injuries that result from traffic accidents in the state. Wyoming has the smallest population of any state, with 579,495 residents.
Crime Rates: The number of violent crimes in the state is 1,364. The number of property crimes stands at 9,379. There is a 1 in 423 chance of being a victim of a violent crime in Wyoming.
Average Household Income: The median household income is $65,304. For families, it's $81,290; for married families, it's $91,049.
Median Age Range: The median age in the state is 38 years. For men, it's 37.3, while for women, it's slightly more at 38.7.
Education: Over 112,000 residents are high school graduates. Nearly 100,000 have some college experience, almost 45,000 have an Associate's degree, and 69,396 have a Bachelor's degree.
Common Risk Factors In Wyoming
One of the common risk factors is inclement weather in the state. Snow can be expected from October to May. Wyoming issues several warnings to drivers regarding snow, sleet, and rain. These conditions can make driving difficult.
Auto Insurance Laws In Wyoming
It's mandatory to have car insurance in Wyoming. State driving laws require drivers to have minimum liability insurance coverage.
What are the minimum car insurance requirements?
Wyoming driving laws state that coverage of 25/50/20 is the legal minimum required by drivers. A policy must cover $25,000 for bodily injury per person, $50,000 per person per accident, and up to $20,000 in property damage.
Am I required to carry uninsured motorist coverage?
It's not mandatory to have uninsured motorist coverage in your policy. However, some drivers choose to include it to cover themselves if they are involved in an accident with an uninsured or underinsured driver.
Wyoming SR22 policies
After a serious driving offense like a DUI, insurance requirements don't change. However, getting insurance coverage will be more costly, and drivers will need their insurance company to submit an SR22 that states they have the correct coverage for their high-risk needs.
Is Wyoming a no-fault state?
Wyoming is an at-fault state. This means that the person at fault is liable to cover the damages due to the accident.
What happens if my vehicle isn't properly insured in Wyoming?
Wyoming law enforcement officers can cite you for not having insurance or not having the correct level of insurance. Drivers are allowed seven days to appear in court, showing that they have sufficient coverage. If you can't do this within seven days, your license will be revoked.
A license suspension remains in place for 30 days. For a first offense, your license will be revoked only. For more than one, your license and vehicle registration will be revoked.
Does Wyoming accept digital insurance cards?
Wyoming allows digital insurance cards that show proof of coverage. Paper documents are also acceptable.
How Much Does Car Insurance In Wyoming Cost?
Auto insurance in Wyoming costs $271 for minimum coverage. For full coverage, the cost is $1,495 per year.
Average Cost of Car Insurance By City
Drivers in Cheyenne can expect to pay the most for car insurance in Wyoming. This is 6% more than the Wyoming average. Living in Rock Springs means you'll likely pay the least for your insurance coverage. It's 5% less than the Wyoming average.
| City | Average Wyoming Car Insurance Cost | Difference From Wyoming Average |
| --- | --- | --- |
| Cheyenne | $1,580 | 6% |
| Casper | $1,445 | -5% |
| Gillette | $1,565 | 5% |
| Laramie | $1,490 | -2% |
| Rock Springs | $1,445 | -5% |
Average Cost of Car Insurance By Company
Full coverage in Wyoming is the most expensive if you choose insurance carrier Allstate. Premiums cost $1,675. If you're looking for the cheapest, State Farm has a competitive coverage premium of $1,235.
| Car Insurance Company | Average Full-Coverage Premium (Annually) |
| --- | --- |
| Allstate | $1,675 |
| Farmers | $1,310 |
| MetLife | $1,385 |
| State Farm | $1,235 |
Average Cost of Car Insurance By Age
Drivers between the ages of 16 and 20 can expect to pay a lot for insurance coverage with drivers aged 18 paying the most at $4,205. Being between 50 and 60 helps significantly reduce the price of a full coverage premium.
| Age | Average Full-Coverage Premium (Annually) |
| --- | --- |
| Age 16 | $2,075 |
| Age 17 | $2,075 |
| Age 18 | $4,205 |
| Age 20 | $3,035 |
| Age 25 | $1,725 |
| Age 30 | $1,545 |
| Age 40 | $1,500 |
| Age 50 | $1,380 |
| Age 60 | $1,330 |
| Age 70 | $1,460 |
Average Cost of Car Insurance By Gender
Men pay more for auto insurance in Wyoming than women. Men pay $1,340, $45 more than women.
| Gender | Average Full-Coverage Premium (Annually) |
| --- | --- |
| Male | $1,340 |
| Female | $1,295 |
Average Cost of Car Insurance By Credit Score
Maintaining a good or great credit score can help to reduce your average premium. A poor credit score can mean paying $1,915 for a policy. While having a great credit score means you will pay significantly less, with average prices of $1,210.
| Credit Score | Average Premium (Annually) |
| --- | --- |
| Poor | $1,915 |
| Fair | $1,700 |
| Good | $1,540 |
| Very Good | $1,385 |
| Great | $1,210 |
Average Cost of Car Insurance By Driving Record
Having a speeding ticket or DUI can increase your policy. A DUI in particular, can increase your policy price by 89%. While a speeding ticket or an accident can increase your policy by 35% and 32%, respectively.
| Driving Incident | Average Full-Coverage Premium (Annually) | % Increase In Average Full-Coverage Premium |
| --- | --- | --- |
| Speeding Ticket | $2,010 | 35% |
| Accident | $1,965 | 32% |
| DUI | $2,825 | 89% |
What Optional Coverages Should You Consider?
There are various options to consider to protect yourself while driving. You can reject these in writing to your insurance carrier. However, it may be wise to consider some or all, depending on your needs. They include
Uninsured/Underinsured Motorists' Bodily Injury: UMBI/UIMBI coverage covers your expenses if you're in an accident with a driver who has no insurance or is underinsured.
Physical Damage: This consists of collision and comprehensive coverage. Collision covers repairs regardless of who is at fault. Comprehensive covers damage that results from any collision or incident. They both come with a deductible.
Medical Payments Coverage (MedPay): This covers medical costs and funeral expenses that occur from an accident. This can be drawn down regardless of who is at fault.
Auto Insurance Discounts
Drivers should look out for numerous options that help to reduce premiums. These include things like having safety features installed like anti-theft and anti-lock brakes.
Students can get discounts if they are getting good scores in school. Getting grades of B or higher can result in discounts. Having a green vehicle or doing a driver's defense course can also be considered discount-reducing benefits. Various professions can avail of discounts, so be sure to state your profession.
FAQs
Is car insurance expensive in Wyoming?
It's close to the national average, so while it's not the cheapest, it's not ranked among the higher states like Florida.
How much is car insurance in Wyoming?
The average premium in the state is $1,685 per year or $140 per month. This is just three dollars more than the national average.
Does Wyoming require uninsured motorist coverage?
This isn't legally required in the state. However, drivers can decide to buy this type of coverage to have insurance if in a collision with an uninsured driver.
Is Wyoming a PIP state?
No. Personal injury protection is not mandatory in Wyoming. However, it may be an option to consider in your auto insurance in Wyoming if you want more coverage.
Is Wyoming a no-fault state?
Wyoming is an at-fault state. This means that the driver at fault pays for the damage caused as a result of the accident.
How To Purchase Wyoming Car Insurance
Knowing about the state's minimum liability is an important first step. Consider other things you need in a policy and compare your options across numerous insurance carriers. Take into account the inclement weather and your driving frequency also. Use our online quote tool to find the best rates.